Vehicle manufacturing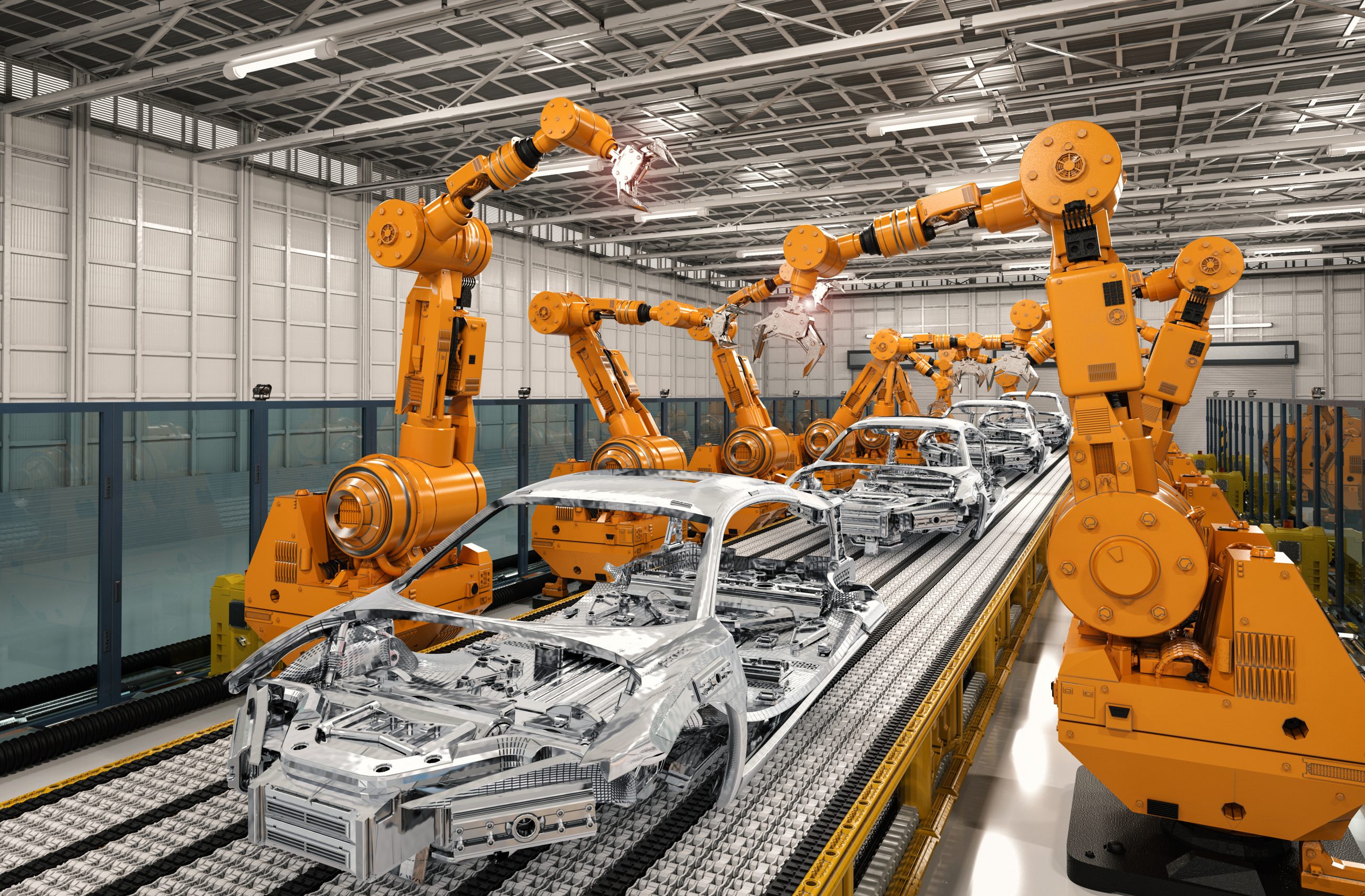 The automotive industry has become the driver for a new era of digitalisation, automation, electrification and connectivity, impacting vehicle production and beyond.
In parallel, the business model concept for OEMs is now pivoting towards becoming a mobility service provider. For manufacturers, this means keeping a strong lead on the vehicle equipment and traction technology while at the same time ensuring the driver is safe, connected and engaged.
OEMs are now targeting a zero carbon future
The entire value chain changes dramatically with electrification. Battery production, creation of a new drivetrain (for both battery electric and plug-in hybrids), charging infrastructure and more have become crucial. The role of the OEM and other stakeholders needs to account for this evolving environment.
Increasing safety and vehicle utilisation with ADAS and automation
The rise of autonomous vehicles and ADAS technologies are causing the whole value chain of vehicle manufacturing to change radically. The creation of and use of artificial intelligence, driver analysis, HD mapping and autonomous driving platforms are front and centre.
There is an incredible amount of potential within autonomous driving both to massively increase utilisation of vehicles which makes new business and car-ownership models viable and also to increase safety.
Vehicle intelligence & connectivity: data is the new currency
Powered by sensors, cheaper semiconductor components and pay-as-you-use cloud storage models, the next wave of growth will come from vehicle intelligence and vehicle communication (V2X) within the ecosystem.
Rapid consumption of data and its analytics is expected to provide new revenue streams for the OEMs. According to Intel, 4TB of data will be generated by an autonomous car in about 1.5 hours of driving. The OEMs want the future car to be fully equipped at a manufacturing level to monetise this data and enabling solutions such as in-car services and voice commands, but are not always sure how.
At PTOLEMUS, we have vast experience helping our clients from the top OEMs and Tier 1 suppliers to build an action plan and find growth opportunities in this rapidly evolving segment. Our clients trust our deep expertise and research on connected vehicles and IoT. 
We have:
Performed a market analysis, and go to market strategy in Europe, which included estimating market size, profitably, and growth

Defined new propositions for OEMs

Analysed value proposition of key important players in the segment

Built end-to-end processes and implemented the coordination among players to efficiently anticipate vehicle owners' needs and provide the right servicing

Defined the go-to-market strategy for an OEM in Europe