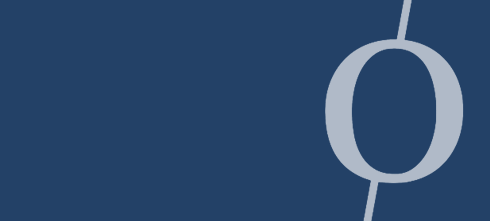 About PTOLEMUS Consulting Group
Created in 2008, PTOLEMUS Consulting Group is the first strategy consulting & market research firm entirely focused on connected mobility and automation.
It was named after Ptolemy, the Greek geographer who, in the 2nd century, collected and united multiple fragments into the first real world map. Like Ptolemy, our firm helps all mobility stakeholders navigate in an increasingly fast changing mobility ecosystem.
With our clients, we are shaping the future of mobility and automation
Mobility is being augmented with connectivity and positioning but also multiple new fields that enrich our trips or make them more efficient: vehicle data, user data, context data, etc.
PTOLEMUS combines deep expertise of mobility topics with strategy making and market analysis capabilities. Through more than 130 consulting assignments, we have also proven our ability to help our clients shape future mobility.
Fields of expertise
Mobility services

Car pooling

Micro-mobility

Smart parking

Car sharing

Ride hailing

Tax refund

MaaS

Shared mobility

Vehicle services

bCall
Tracking
Navigation
eCall
VRM
Speed cameras
Fleet management service (FMS)
In-car Wi-Fi
Traffic information
Stolen vehicle tracking & recovery (SVT/SVR)
Parking

New energies

Battery-electric vehicles (BEV)
Fuel cells
Plug-in hybrid electric vehicles (PHEV)
Electric vehicle (EV) charging
Hydrogen
Vehicle-to-grid
Fuel card services

Usage-based charging

Car as a Service
Mobility as a Service (MaaS)
Usage-Based insurance (UBI)
Electronic Toll Collection (ETC)
Road user charging
Pay as you drive (PAYD)
Vehicle rental
Vehicle leasing
Pay how you drive (PHYD)

Vehicle data & analytics

Artificial intelligence (AI)
Driving behaviour
Remote diagnostics
CAN-bus
OBD
Floating Car Data (FCD)
Crowd-sourcing
Predictive analysis
Data protection

Vehicle automation

Advanced-driver assistance systems (ADAS)
Autonomous trucks
Robo-taxis
Autonomous cars (AVs)
Autonomous shuttles

Enabling technologies

Positioning (GNSS / WiFi / cellular)
Smartphones
Telematics devices
M2M / Connectivity
Sensors
V2X
Many clients are trusting us:
Analytics, maps & application providers
Automotive manufacturers and suppliers
Telematics solutions providers
Fleet & fuel, ITS & regulators
Mobile telecom players
Device & location suppliers
Insurers, aggregators & assistance providers

Banks & private equity investors

Our strategy consulting services
In addition, learn more about how we have assisted our clients to reach their goals in our case study section.
Download the full presentation about PTOLEMUS Consulting Group here.
Reach out to us