ADAS and Autonomous Vehicle Global News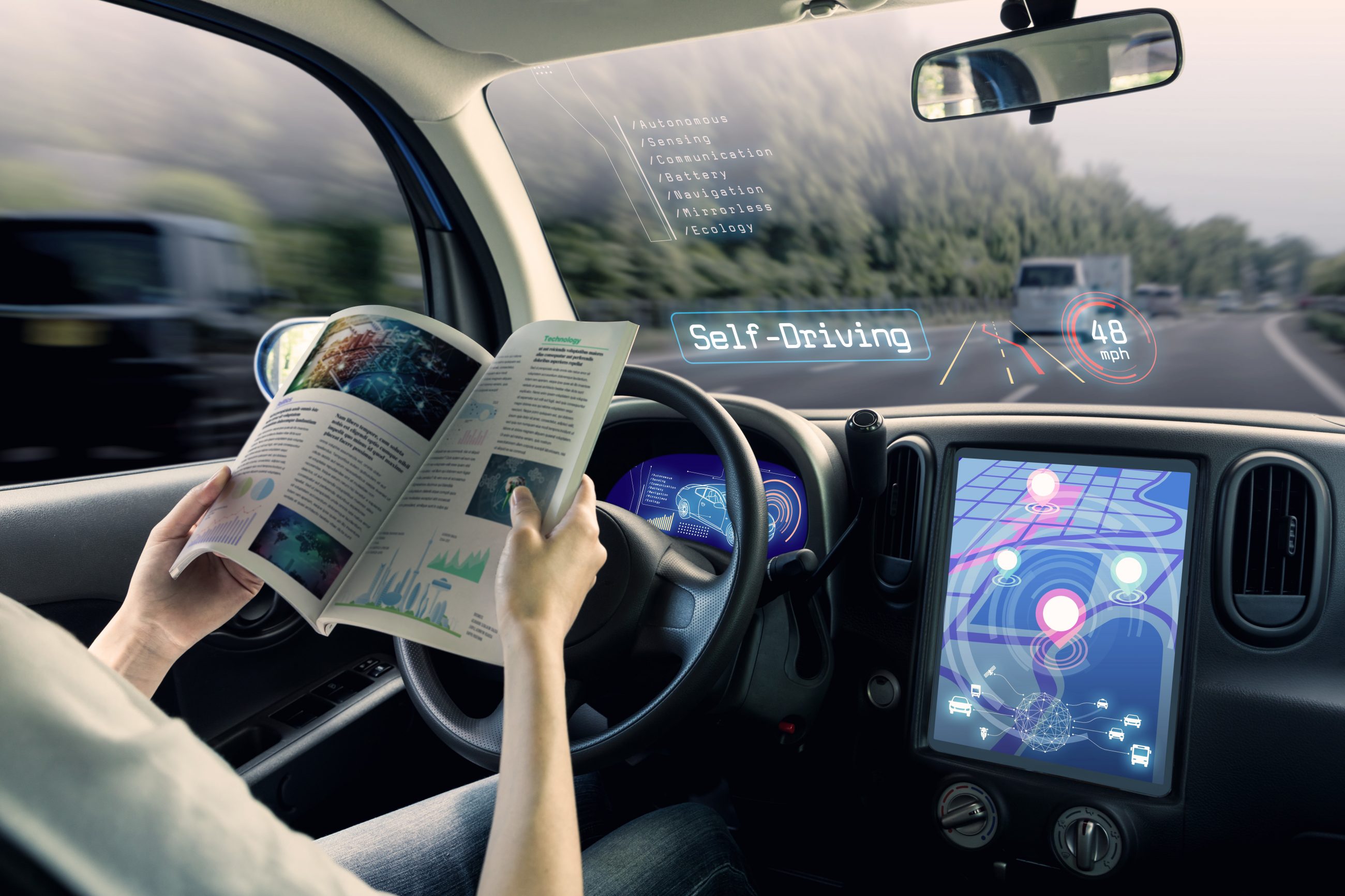 The PTOLEMUS research team is tracking important evolutions in global ADAS and autonomous vehicle developments on a daily business. Below, we share some of our key findings, but you can find more in our Autonomous Vehicle Global Study.
Alternatively, you might be interested in our Autonomous Vehicle Technology & Suppliers Global Study which can be found here, or;
Our OEM Readiness for Autonomous Vehicles Global study, which can be found here.
Self-driving startup Venti raises $28.8 mln to speed up growth
28/03/2023
Venti Technologies raised a fund of $28.8 million in Series A funding to continue the development of its AVs used for supply chain and logistics for ports, airpor†s, factories, etc
Oxbotica, Google Cloud partner to scale up autonomous software
28/03/2023
Oxbotica will partner with Alphabet in order to use Google Cloud to develop and test its autonomous vehicle software
Waymo is taking on the task of writing a safety case for the entire AV industry 
22/03/2023
Waymo published a paper about safety cases for autonomous vehicles, aiming to help regulators as well as competitors join the efforts
GM CEO meets with senators on self-driving cars 
17/03/2023
GM CEO met two senators, a fellow Democrat and a Commerce Committee member, to push for AVs legislation, and to alerte of being lack behind China if legislations are late
BRITISH INDUSTRY RAISES VOICES FOR REGULATION OF AUTONOMOUS VEHICLES
13/03/2023
Technology leaders urged MPs to have regulation for AVs in the future. These leaders would said that this would save patch work afterwards. Leaders were also of the opinion that regulations should be introduced for all forms of vehicles.
Founders of Ford defunct Argo launch new self-driving start-up 
06/03/2023
Less than one year after the shut down of Argo, its founders are now launching a new self-driving business for trucks and ride-hailing
WAYMO COMPLETES 1 MILLION TEST MILES
28/02/2023
Waymo completed 1 million miles and reported no major injury related accident. It also reported no accidents with vulnerable road users. Besides, no incidents were reported at intersections.
RESEARCHERS PROPOSE FOUTH LIGHT FOR AVs
24/02/2023
Researchers propose a fouth light for AVs. When this light will be on the it will show that in an intersection, the AVs are in majority. The vehicles will be required to tailgate the front vehicle. Lights will be switched to normal 3 coloured lights after the majority of AVs clear the intersection.
TESLA CALLS BACK 326,000 VEHICLES AFTER IDENTIFYING SOFTWARE PROBLEM RELATED TO AUTONOMY
19/02/2023
Full self driving beta version in some of its Model X, Model S and Model 3 has been source of accidents which was realized by Tesla. Tesla ordered more than 300,000 vehicles to fix the issue. Tesla vows to update the software to gain customer confidence.
Amazon's Zoox rebotaxi now giving rides to employees on public roads in California
13/02/2023
Zook is now testing dozens of its autonomous vehicles in a limited one-mile public road between its offices in California
Ouster and Velodyne complete merger of equals to accelerate lidar adoption 
13/02/2023
Ouster and Velodyne announced their merger of equals. They will keep the name of Ouster
INDIE ACQUIRES INNOVATIVE SEMI CONDUCTORS FIRM GEO
09/02/2023
GEO, semi conductor the market leader in video processing of semi-conductors, has been acquired by Indie. The transaction is expected to be finalized in the first quarter of 2023. Indie will pay $180 million in the aggregate to GEO equity.
FOXCONN AIMS TO BUILD AVS BASED ON TECHNOLOGY OF NVIDIA
05/02/2023
Nvidia will provide chips to elevate Foxconn's capabilities to support AVs.  Foxconn will be a tier 1 manufacturer and its technology will be based on Electronic Control Units provided by Nvidia.
LEVEL 4 AUTONOMOUS VEHICLES TO BE  TESTED IN JAPANESE TOWN OF EIHEIJI
31/01/2023
Eiheji in Fukui province will allow level 4 autonomous vehicles in its town from April 2023. Previously, it has allowed level 3 public transportation since March 2021. It has been the most welcoming town in Japan to allow autonomous vehicles since 2016.
Navya requests receivership proceedings 
25/01/2023
Navya has requested the opening of receivership proceedings after the liquidity of its shares on the market
UK TO TEST ITS FIRST AUTONOMOUS BUS
24/01/2023
The trial to test its first autonomous bus in UK will begin on 23 January, 2023. The buses will have safety drivers and they will have real passengers to test the vehicle. The driver has the ability to take full manual control of the electric bus.
Ohio drivers to share highway with semi-autonomous big rigs next month 
20/01/2023
DriveOhio initiative is launching a new experiment of semi-autonomous trucks in a section of Route 33 in February 2023
OTTOPIA TO RECEIVE $ 4 MILLION FROM SINGAPOREAN TAXI COMPANY
17/01/2023
Comfort DelGro, Singapore's largest taxi provider is planning to invest in an Israeli software company known as Ottopia. Ottopia offers a system where people can monitor self-driving vehicles in remote conditions.
Elon Musk's appetite for destruction 
17/01/2023
Tesla's self-driving software keeps hitting police cruisers, but according to Tesla's CEO, these accidents are an opportunity, feeding the data base and improving the AI of the vehicles
MIT RESEARCHERS CLAIM SELF DRIVING CARS MAY HAVE LARGE CARBON FOOTPRINTS
13/01/2023
MIT scientists are of the opinion that running a large amount of Avs would result in large emissions. They calculated by running 1 billion vehicles for 1 hour and found it would be 0.3% of global emissions. This is also due to sophisticated chip requirements.
OXBOTICA RAISES $14O MILLION MORE FOR AVs
11/01/2023
Oxbotica has raised $ 140 million which it aims to use to serve existing clients and elevate new business. Nissan Dowa insurance and ENEOS are its new investors. Till now, Oxbotica has raised to $225 million.
AT CES 2023, ZIVISION INTRODUCES SHORT RANGE LIDAR 
06/01/2023
Z Vision (Chinese company) launched the short-range LiDAR solution at CES. It will combine enhanced image effects and hardware upgradation. This ML-30s is equipped with an ultra FOV of 140*70.
PONY. AI RECEIVES PERMIT TO TEST AUTONOMOUS VEHICLES IN CHINA
04/01/2023
Beijing authorities have allowed 10 driverless robo-taxis from Pony.AI to test urban scenarios in the city. A 20 square kilometre area of Yizhuang's has been allocated to test these vehicles. Pony. AI has also stated that 10 vehicles are checked by the government and are in a safe condition.
VOLVO ACQUIRED CHINESE SOFTWARE COMPANY TO TARGET AV GROWTH  
01/01/2023
Volvo acquired a considerable share of Zenseact software. This software provides robust protection on the road by combining in-car software and cloud services. Zenseact aims to increase the AV capabilities of Volvo's EX90.
BAIDU TO OFFER AV TAXIS AT NIGHT IN CHINA
27/12/2022
Wuhan only offered AV taxis from 9 am to 5 pm. However, robo taxis can operate between 7 am to o11 pm.
bourg might see 10,000 autonomous vehicles by 2030 
20/12/2022
Hamburg city signer the Metropolitan Mobility Model Region to move towards testing new mobility innovations including 10,000 autonomous vehicles by 2030
Volvo autonomous solutions and Uber freight announce strategic partnership 
14/12/2022
Volvo Autonomous Solutions will be integrated into Uber Freight first on selected routes in Texas
APPLE DELAYS TO LAUCH ITS AV UNTIL 2026
07/12/2022
Apples' autonomous vehicle project known as Titan is expected to be delayed until 2026. This will allow partial control from drivers who could do other work inside the vehicle. Apple had visioned providing level 5 autonomy for its vehicle. The vehicle is believed to be equipped with sophisticated chips and software that contribute to the vehicle' delay
KODIAC ROBOTICS SIGNS $49 MILLION CONTRACT WITH US ARMY
06/12/2022
A $49 million contract was signed between the US army and Kodiac robotics to facilitate the increase of autonomous vehicles in combat missions. Kodiak aims to provide remote driving capabilities and autonomous capability to US army
Baidu announces plan to build the world's largest fully driverless ride-hailing service area in 2023
29/11/2022
Baidu is planning to expand its driverless ride-hailing services in China to reach new customers
Japan to open roads to autnomous vehicles in 2023
28/11/2022
Autonomous Vehicles will be authorised to operate, with limited capacity, in Japan in April 2023
JAPAN TO ALLOW LEVEL 4 AUTONOMOUS VEHICLE USE IN JAPAN IN 2023
28/11/2022
Japan will allow level 4 use of AVs in 2023. The aim to have 40 areas which will use level 4 autonomous vehilce capabilities by 2025.
VW SAYS ITS AUTONOMOUS CARS WILL BE MAINSTREAM BY 2030
23/11/2022
Volkswagen CEO Thomas Schafer claims that VW will have autonomous vehicles as mainstream vehicle by 2030. Cariad will make necessary development of softwares in China. Considering rest of the world, it aims to rely on Bosch's partnership to increase the required technology.
NEW RESEARCH BY SOUTH KOREA CLAIMS TO MAKE AVS SAFER
18/11/2022
A research in National University of Korea, has  developed models that would rapidly  read data. Resultantly, there will be faster deduction of objects around the vehicle
STELLANTIS ACQUIRES SOFTWARE COMPANY TO EXPAND AV BOUNDARIES
17/11/2022
Stellantis acquired software company known as aiMotive to increase AV strength. It will help Stellantis elevate STLA AutoDrive platform. Stellantis expects that autonomous vehicle software will increase its expertise in STLA Brain, STLA Smart cockpit and STLA AutoDrive.
AUTONOMOUS VEHICLES TESTED ON THE ROADS OF LUXEMBOURG
09/11/2022
University of Luxembourg tested AVs on road with local passenger in the vehicle. The research team wanted to gain familiarity with AVs on road in Luxembourg. They will use the experience of public to understand the domain of AVs and public experience.
HERE HD Live Map powers hands-free driving and routing functionalities in the new BMW 7 Series 
05/11/2022
HERE will provide high definition maps for Level 2+ automated driving for BMW Series 7 at a speed of 130 km/h with hands free
Mercedes-Benz ditches robotaxis to focus on Level 3 self-driving cars 
05/11/2022
Mercedes-Benz's CTO announced that they will focus on Level 3 autonomous driving and will not be pushing into robotaxis
Einride presents new autonomous electric tuck and charging solution 
04/11/2022
Einride have presented Rigide Large autonomous electric vehicle second generation, a truck with more loading space, with optical sensors and night vision capabilities. It will be out by 2023
Argo AI, Ford's self-driving venture with Volkswagen, is shutting down 
26/10/2022
Argo AI, an autonomous driving technology company, announced that they are shutting down the business, enable to find funds from new investors
Intel Mobileye spinoff: valuation, timing, and details of INTC's IPO in full 
18/10/2022
Intel acquired Mobileye 5 years ago, and will be spinning it off today for $16 billion and will make it return to public market
Self-driving start-ups lost $40 billion in stock market valuation in 2 years
17/10/2022
According to the analysis done by Crunchbase on a group of autonomous vehicle start-ups, this group fell in value to more than $51 billion
Sony, Honda team to sell self-driving EV in 2026
17/10/2022
Sony and Honda created a joint venture called Sony Honda Mobility Inc, a software mobility company, that will develop Level 3 automated drive and enable Level 2+ driver assistance in more driving situations
Volkswagen to invest $2.3 billion in China autonomous driving venture 
13/10/2022
Volkswagen agreed on a joint venture with Chinese Horizon Robotics Inc to strengthen position in Chinese automotive tech market
Uber goes with Motional, not Aurora, for its first commercial autonomous ride-hailing and delivery partnership 
12/10/2022
Uber will be using autonomous vehicles equipped with technology from Motional on their  ride-hailing and goods delivery platform, with an initial start of autonomous rides before the end of the year
Grubhub and Starship Technologies partner to bring robot delivery services to college campuses 
11/10/2022

Grubhub will start delivering food in university campuses using autonomous delivery by Starship Technologies. This delivery is already available in 5 universities across the US

Many US drivers treat partially automated cars as self-driving / study 
11/10/2022
the IIHS group announced in a study that drivers of Tesla cars with autopilot and GM Super Cruise treat their vehicle as fully autonomous
MOBILEYE TO SUPPLY SUPERVISION TECHNOLOGY TO ADDITIONAL BRANDS UNDER GEELY HOLDING GROUP
06/10/2022
Mobileye to provide supervision technology to three additional brands. This technology can help to autonomously change lanes, preventive steering and braking. In 2021, supervision technology was used by Mobileye.
San Francisco slams GM Cruise plan to add 5,000 robo-taxis to American cities 
01/10/2022
After the announcement of GM Cruise to ass 5,000 more robotaxis in streets all over the US, including San Francisco. The city said that robotaxis already in place are  a nightmare for them, and adding more will worsen traffic and safety
The ultimate user-voice test! How "epic" is the Xpeng G9's intelligent system?
29/09/2022
According to the test of Xpeng's G9 production-intent vehicle, the new voice assistant "Xiao P" requires only 270ms to detect the wake-up word and less than 700ms to respond to a voice command. The voice assistant can understand successively four passengers from four audio zones in the cabin without reactivation.
28/09/2022
Driverless Demo Zone (WuRen ZhiJing), part of the project "National Intelligent Connected Vehicle (Shanghai) Pilot Zone", is launched in Shanghai International Automobile City, which is based on 3.8 km of semi-open roads. Baidu's autonomous driving service platform, Apollo Go will test its vehicles in this zone and companies such as SAIC and White Rhino active in AV development also joined the project.
22/09/2022
Volvo aims to produce 3d point clouds to ensure maximum safety with large parameters. It will be equipped with AI system and a single central processing system. It is aimed that 9% more safety will be achieved through this system.
Chinese EV maker Xpeng launches rival to Tesla's semi-autonomous driving system
20/09/2022
Xpang launched City NGP that will allow cars to semi autonomously navigate urban environments, and is now testing it with customers in the US
Xpeng launches semi autonomous navigation system 
20/09/2022
City NGP launched by Xpeng to rival Tesla's navigation system. The driver does have semi control to carry out the driving functions. Xpeng will introduce its G9 sports vehicles with NGP feature.
Tesla expands its Full Self-Driving Beta to 60,000 more owners
19/09/2022
Tesla now started expanding its Full Self-Driving Beta program to 60,000 vehicle owners and aims to expand it to further 160,000 vehicle owners in order to test the program and collect more data to move towards a truly self-driving vehicle
Level 3 autnomous cars on the roads in a year under new plan
19/09/2022
South Korea will be the third country in the world to approve Level 3 autonomous vehicles. The Ministry of Land, Infrastructure and Transport is also planning to authorise Level 4 within five years and drone taxis by 2025
18/09/2022
60 square kilometres will be converted to large zone of 500 square kilometres for the demonstration zone of autonomous vehicles. Ministry of transport of China announced guidelines for the use of autonomous taxis in China. The move is aimed to achieved to cope up with the five year plan.
GM directs to create own chips for autonomous vehicles
16/09/2022
GM aims to elevate chip production to trigger speed of production for autonomous vehicles. It will also decrease the cost of production for EVs.
Cruise, autonomous taxis from General Motors will soon operate in Phoenix and Austin
13/09/2022
Cruise announced that it will launch its robotaxi service in Phoenix, Arizona, and Austin, Texas soon
ADAS FEATURES LAUNCHED BY XOS
13/09/2022
Xos unveiled ADAS system for its vehicles from class 5 to class 8. This feature will engulf pedestrian warning, lane keep alert,  and distance warning.
Hyundai Motor to launch S. Korea's first level 3 self-driving vehicle in Q4
11/09/2022
Genesis G90 model, the luxury brand of Hyundai, will be equipped with L3 Highway Driving Pilot system this year
Tesla's full self-driving now costs $15,000
11/09/2022
Tesla's FSD (Full Self Driving) software price is raised to $15,000 instead of $12,000 in the 5th of September 2022
Uber Eats and Nuro are making autonomous food delivery in Texas and California
09/09/2022
Uber Eats and Nuro have made a 10 year partnership for food delivery in Houston, Texas and Mountain View, California
Mobileye starts testing level 4 autonomous driving in Detroit with over 50 Nio ES8S
09/09/2022
Mobileye will start testing its L4 self driving system in Detroit, US. The model will be used for robotaxi services later in Germany and Israel
GWM's latest lidar-equipped vehicle relies on Qualcomm for ADAS and AD functions
30/08/2022
The Mocca DHT-PHEV Lidar Edition, built under the WEY brand of Chinese manufacturer Great Wall Motor (GWM), has made its debut at the Chengdu Motor Show.

Building on the existing relationship between GWM and Qualcomm Technologies, the car is equipped with Snapdragon Digital Chassis solutions, leveraging the Snapdragon Auto Connectivity Platform for connectivity, and the 3rd Generation Snapdragon Automotive Cockpit Platform.

Elon Musk is expecting Tesla's self-driving technology to be widely released in USA and possibly Europe by end of 2022
29/08/2022
Tesla CEO Elon Musk aims to get the automaker's self-driving technology ready by year-end and hopes it could be in wide release in the U.S. and possibly in Europe, depending on regulatory approval.
Waymo, Freightliner set to test first redundant system autonomous truck
24/08/2022
Daimler Truck North America and Waymo, Google parent Alphabet's autonomous driving division, are set to kick off public testing of the first-ever redundant autonomous Class 8 trucking platform across Phoenix and Dallas. The two companies – who in October 2020 announced a global strategic partnership – have autonomy earmarked as a potential solution to several trucking-specific problems
Kodiak Robotics forms alliance with US travel centre operator Pilot Company; autonomous truck port under development
24/08/2022
Pilot Company, the largest operator of travel centres in North America, has announced a strategic partnership with autonomous trucking developer Kodiak Robotics. Through the partnership, Pilot Company and Kodiak will collaborate to develop autonomous truck services at Pilot and Flying J travel centres.
Self-Driving Cars on UK Roads by 2025 under new government plans
19/08/2022
The UK government unveiled a plan to authorise self driving vehicles by 2025 on roads, and some specific drivels vehicles could be on road by next year.
AI chipmaker helps OEMs shift from ADAS to AD
18/08/2022
Hailo, an Israeli AI start-up partnered with semiconductor supplier Renesas in order to create new ADAS and AD systems more energy efficient and powerful
Lyft announces new battle plan in the autonomous vehicle race
17/08/2022
 will partner with Motional for the deployment of a new and huge autonomous vehicles fleet by 2023 for its robotaxi services
TESLA AUTOPILOT MARKETING BAN OVERRULED BY GERMAN COURT
15/08/2022
Tesla was allowed to use the term autopilot for its marketing in Germany. This verdict was an overruling of the previous court's direction to prohibit Tesla from using phrases such as autopilot on its website. The term auto pilot is contradictory as it has several phases that allow the vehicle to assume full control.
Xiaomi unveils self-developed autonomous driving system and aims to become industry leader in 2014
14/08/2022

Smartphone Chinese company Xiaomi already announced their willing to enter the car industry market and today revealed their progress on developing an autonomous driving system.

Xiaomi to test self-driving vehicles in China: CEO
12/08/2022
Xiaomi will run a fleet of 140 self-driving vehicles for testing by 2024
Euro NCAP updates list of approved ADAS platforms and targets
12/08/2022
Euro NCAP certified 2 new platforms for ADAS testing and introduced new test scenarios for 2023.
140 VEHICLES OF XIAOMI BEING TESTED FOR AUTONOMOUS VEHICLES
11/08/2022
Xiaomi announced last year that it will enter the competitive EV market last year. They are also indicated this year that they already testing 140 vehicles for autonomous vehicles. The company has devoted $490 million to the mobility sector and allocated 500 staff members for the development of autonomous vehicles. The company expects to launch its first car in the beginning of 2024.
China drafts rules on use of self-driving vehicles for public transport
08/08/2022
The Chinese Ministry of Transportation drafted new rules about self-driving taxis in some low traffic situations and in specific scenarios.
Future Tesla vehicles may arrive without side mirrors, self-driving doesn't need it says Elon Musk
08/08/2022
Elon musk said that side mirrors are no longer something needed for future self-driving cars
CALIFORNIA'S DEPARTMENT OF MOTOR VEHICLES HAS ACCUSED TESLA FOR FALSE ADVERTISING 
06/08/2022
Californian department of motor vehicles has accused Tesla of false advertising. It claims that drivers will still have to pay attention and put their hands on the steering. The department's action could in a severe case lead to the suspension of license of Tesla.
REVENUES TO EXCEED $500 MILLION FOR AUTONOMOUS VEHICLE MAPS BY 2027
04/08/2022
It is expected that 47 million vehicles will rely on digital maps. Crowd-sourcing and automation of the pipeline will be crucial to maintain and to build these maps. It is expected that auto vehicles and digital maps could create new avenues for suppliers in the automotive industry.
New safety standard governs self-driving cars
04/08/2022
A new working group from the IEEE Standards Association for AV safety was formed by governments around the world.
GM TO INTRODUCE HANDS FREE CRUISE SYSTEM THAT WILL WORK TILL 400,000 MILES
03/08/2022
Super cruise can be only used for 200,000 miles among states in the U.S. However, GM is introducing technology to expand to 400,000 miles of super cruise. Super cruise uses technology to ensure the driver is paying attention by enabling active features such as lidar map, high precision GPS, cameras and radar sensors.
HYUNDAI AND KIA RAISE IN LOCAL START-UP FOR AUTONOMOUS VEHICLES
02/08/2022
Hyundai and Kia have raised in the local start-up known as 42Dot Inc.  According to a report, $308 will be invested in the start-up. Hyundai also plans to enhance autonomous in the electric vehicles that it aims to introduce.
SHENZHEN BECOMES THE FIRST CITY TO ALLOW SELF DRIVING CARS
01/08/2022
Shenzen city administration has allowed the use of autonomous vehicles. This will be the first regulatory step for autonomous vehicles in China. The city has regulated 3 types of Avs; Conditionally automated, highly automated and fully automated. The nation wide acceptance may take some extra time.
Driverless cars will soon be legal in China's Silicon Valley
26/07/2022
Starting August 1st, Shenzhen will be the first city in China to allow fully driverless cars.
Cruise starts mapping Dubai's streets in prep for 2023 robotaxi launch 
25/07/2022
Two Chevrolet Bolt electric autonomous vehicles of Cruise started mapping Dubai for a planned launch in 2023.
Michigan can set aside roadways for exclusive use by automated vehicles under new law
25/07/2022
 The law was signed by the governor of Michigan to designate some roads and road lanes for automated vehicles.
RTA envisions 4000 self driving vehicles by 2030 
24/07/2022
Cruise is preparing digital maps this month for the launch of a self-driving service in Dubai by 2023.
Baidu unveils autonomous vehicle without steering wheel 
21/07/2022
Baidu, the technology giant in China, unveils its new autonomous vehicle with a detachable steering wheel. The car could be used, next year, by Baidu's robotaxi service in China.
BAIDU INTRODUCE AUTONOMOUS VEHICLE WITHOUT THE STEERING WHEEL
21/07/2022
Baidu (largest search engine in China) introduces without steering wheel.
Tencent and Mercedes-Benz cooperate on autonomous driving
11/07/2022
Daimler and Tencent signed an agreement to collaborate on cloud computing, artificial intelligence and big data for autonomous driving technology
Ouster and Velodyne announce proposed merger of equals to accelerate lidar adoption 
11/07/2022
Ouster and Velodyne agreed to merge the two companies in an all-stock transaction
ARGO AI LAYS OFF 150 EMPLOYEES FOR AUTONOMOUS VEHILCE SECTION
10/07/2022
Almost 6% of the employees were laid off in the autonomous vehicle company know as ARGO AI. The move is anticipated to adjust a period of high recruitment. ARGO AI is autonomous vehicle start-up that is supported by Ford and Volkswagen.
Self-driving cars from GM's Cruise block San Francisco intersection in latest problem for autonomous vehicles
01/07/2022
At least seven Cruise robotaxi cars stopped suddenly in an intersection in San Francisco, blocking traffic
Cruise launches its autonomous vehicles
23/06/2022
GM's Cruise has been driving its free autonomous tax in the San Francisco area for free. Now it is directing its services to earn revenues by charging the customers. Initially, it has allocated 30 vehicles for its services. The service operates from 10 pm to 6 pm due to safety reasons.
UN Regulation extends ‎automated driving up to 130 km/h in certain conditions ‎
22/06/2022
A new amendment was adopted by the World Forum for Harmonization of Vehicle Regulations to extend the maximum speed for passenger Automated Driving System cars to 130km/h instead of 60km/h under some conditions
Nearly 400 car crashes in 11 months involved automated tech, companies tell regulators
15/06/2022
400 car crashes due to automated driver assist systems were registered by the US safety regulators, 273 of them were involving Tesla cars
Tesla secures camera module supply deal worth $4billion with Samsung
12/06/2022
Samsung's electronic components unit will supply Tesla with the cameras for the self driving system
Hyundai piloting autonomous car riding service in South Korea
10/06/2022
The Ministry of Land, Infrastructure and Transport delivered a temporary permit to Hyundai to test two Ioniq 5's equipped with level 4 autonomous driving technology to launch a ride hailing service called RoboRide
Uber and Waymo team up to deploy self-driving trucks over long distances 
07/06/2022
Uber will use Waymo's technology for self-driving trucks in its Uber Freight
Nine satellites launched in China to facilitate autonomous vehicles
02/06/2022
To support accurate navigation for autonomous vehicles, a Chinese company named Geely launched 9 satellites in low orbit. Geely become the only second automaker company to have an allied space business. Geely said that these satellites will also support other commercial activities such as covering Asian Games in September.
Motional Begins Automated Deliveries With Uber Eats In California
16/05/2022
Motional partnered with Uber eats to deliver food with an autnomous vehicle, the Hyundai Motor's IONIQ 5 in California
First Ioniq 5 robotaxis to be rolled out in Las Vegas next year
11/05/2022
Hyundai will start operating a level 4 autonomous robotaxis in Las Vegas next year
Waymo to start offering autonomous rides to public in central, downtown Phoenix
10/05/2022
Waymo announced that it will be offering autonomous rides for a fee in downtown and central Phoenix
Baidu's Autonomous Driving Travel Service Platform Apollo Go Begins Operations in Wuhan
10/05/2022
Baidu officially started offering its autonomous ride hailing services in Wuhan's Economic and Development Zone for city residents along 166 km of roads
Mercedes opens sales of Level 3 self-driving system on S-Class, EQS
06/05/2022
Mercedes-Benz will start proposing their Level 3 autonomous driving system to their customers starting from May 17, 2022. The system is now  approved for European public roads
TuSimple integrates with Werner Enterprises to support driver-out operations on the autonomous freight network
03/05/2022
TuSimple is rapidly expanding the autonomous transportation network that allows freight to be transported with SAE L4 autonomous trucks. TuSimple has integrated with Werner Enterprises on its TuSimple connect platform for fleets to receive immediate roadside assistance for vehicles in the event that they require expedited service
South Africa to introduce new rules for self-driving cars
03/05/2022
South Africa's Department of Transport is planning to launch rules and policy for self driving vehicles
Baidu Takes Next Step with Autonomous Ride Hailing Services
03/05/2022
For the first time in Beijing, China, Baidu will have the possibility to provide driverless ride-hailing services on an open road
CARIAD selects Qualcomm to power Volkswagen's future automated driving
03/05/2022
Cariad, an automotive software company of Volkswagen Group will work with Qualcomm Technologies for the delivery of chips for its software platform for Level 4 autonomous driving
Ford loses money in the first quarter of 2022… because of Rivian
02/05/2022
Ford loses money in the first quarter of 2022 after the fall of Rivian's share on the stock market due to some problems related to the start of production
Cavnue Secures $130 Million to Build the World's Most Advanced Road Network for Connected and Automated Vehicles
27/04/2022
SIP and Ford Motor Company raised a fund of $130 M for Cavnue
Pony.ai scores taxi licence for autonomous vehicles in Guangzhou 
26/04/2022
Pony.ai will operate 100 robotaxis in Guangzhou. It's the first time China rolled out with an autonomous ride-hail fleet for taxi services
18 major UK businesses call for primary legislation for automated vehicles
21/04/2022
The UK needs to keep its position as a leader in the development of AVs, so 18 companies were calling for a legal framework for the safe and deployment of AVs, among these companies; AXA UK&I, Wayve, Ocado and Virgin Group
Self-driving car users could watch films on motorway under new DfT proposals
20/04/2022
The Department For Transport will authorise the use of vehicle's screen to watch videos and movies for the drivers while driving a vehicle equipped with self driving technology
Hyundai Takes Step to Autonomy with IonQ Partnership

19/04/2022
Hyundai Motor Company announced a new project designed to apply quantum machine learning to image classification and 3D object detection for autonomous driving. By encoding images into quantum states, IonQ is already well underway in classifying 43 types of road signs using IonQ's quantum processors
Bosch widens autonomous vehicle platform with Five acquisition
15/04/2022
"We want Five to give an extra boost to our work in software development for safe automated driving and offer our customers European-made technology." said Mark Heyn, member of the board of management at Bosch
Autonomous Cruise car encounter with police raises policy questions
11/04/2022
For the first time in the city of San Francisco, the Cruise's Chevy Cruises was pulled to the side of the street after the request of a police officer in the Richmond District
Qualcomm Completes Acquisition of Arriver Business from SSW Partners
05/04/2022
Qualcomm completed acquisition of Arriver in order to offer a complete ADAS solutions to its clients by integrating Arriver's solution to Snapdragon Ride Platform
Taking our next step in the City by the Bay
30/03/2022
Waymo launched a fully autonomous rides in the city of  San Francisco for its employees
Volkswagen in talks to buy Huawei's autonomous driving unit: report
18/03/2022
Talks are ongoing between Volkswagen and Huawei for the acquisition of the Huawei autonomous driving unit for billion of euros
U.S. clears way for truly driverless vehicles without steering wheels
11/03/2022
The US National Highway Traffic Safety Administration authorises autonomous car makers to produce autonomous vehicles without steering wheels or pedals if they meet the safety requirements
Qualcomm, BMW Group and Arriver to Form Long-lasting Strategic Cooperation for Joint Development of Automated Driving Software Solutions
09/03/2022
The partnership aims to develop Automated Driving System for BMW from L2 ADAS to L3 High Automated Driving functionalities. More than 1400 specialists will be working on that from different countries in Europe, NA and Asia
Establishing a long-term alliance with J.B. Hunt for autonomous trucking
14/01/2022
Waymo is partnering with J.B. Hunt for a future deployment a fully autonomous trucks in Texas
Magna acquires Optimus Ride
11/01/2022
Magna is acquiring Optimus Ride to take part of its expertise and become a leader of advanced driving assistance systems
Hyundai Mobis works with Israeli start-up to develop remote control tower system for autonomous driving
21/12/2021
Hyundai Mobis partnered with Ottopia, a software company to develop a solution to remotely move mobility platforms
AECOM and Cavnue announce partnership to deliver connected and automated vehicle corridor in Michigan
28/10/2021
AECOM will provide Cavnue with the engineering planning and design services for the CAV lane project, as well as Concepts of Operations, environmental documentation, conceptual and final design
China's Nio aims to take on Volkswagen, Toyota with new brand
12/08/2021
Chinese premium electric vehicle maker Nio Inc, which now counts BMW and Audi as rivals, is working on a mass-market new brand that will be positioned similar to Volkswagen and Toyota, its CEO said. The automaker had stepped up preparations to make mass-market products under another brand and a "core team" had been assembled as a "first step of a strategic initiative".
John Deere Buys Autonomous Driving Start-up Amid Labour Shortages
05/08/2021
John Deere, the world's biggest tractor maker, will acquire autonomous driving technology start-up Bear Flag Robotics for $250 million, a bet that farming will continue becoming more automated. Deere has been working with Bear Flag since 2019 as part of a company program to work with start-ups that could add value for Deere customers, the company said.
Argo AI can now offer the public rides in its autonomous vehicles in California
30/07/2021
Argo AI, the autonomous vehicle technology start-up backed by Ford and VW, has landed a permit in California that will allow the company to give people free rides in its self-driving vehicles on the state's public roads.
Magna to Acquire Veoneer, Positioning Magna's ADAS Business as a Global Leader in a Fast-Growing Industry
22/07/2021
Magna International Inc. and Veoneer announced that they have entered into a definitive merger agreement under which Magna will acquire Veoneer, a leader in automotive safety technology. Pursuant to the agreement, Magna will acquire all of the issued and outstanding shares of Veoneer for $31.25 per share in cash.
Intel's Mobileye begins testing autonomous vehicles in New York City
20/07/2021
Mobileye is now testing its AVs in New York City — a difficult and rare move given the state's restrictions around such testing. The company is currently testing two autonomous vehicles in New York City, but plans to increase that number to seven "in the next few months."
Chinese driverless car start-up WeRide makes first acquisition as competition ramps up
20/07/2021
Chinese driverless car start-up WeRide has acquired autonomous trucking firm MoonX.AI for an undisclosed sum. WeRide's acquisition highlights the rapid push to commercialize driverless technology in China amid increasing competition.
Toyota strengthens autonomous vehicle play with Camera acquisition
15/07/2021
Toyota subsidiary Woven Planet Holdings is acquiring HD mapping start-up Camera for an undisclosed amount to strengthen its position in the market.
Driverless vehicle start-up Aurora to go public in $11bn Spac merger
15/07/2021
Aurora, the driverless vehicle start-up backed by Amazon and Uber, has unveiled plans to go public in a merger with a blank-cheque company, becoming the first top-tier player in the industry to achieve a stock market listing and setting up a test of investor appetite for such cash-guzzling ventures.
TomTom Virtual Horizon makes driving safer for everyone
07/07/2021
TomTom launched TomTom Virtual Horizon – the only map-based all-in-one advanced driver assistance system (ADAS) software from a single company that helps passenger and commercial vehicles anticipate the road ahead. This software for automakers provides a seamless connection between digital maps and ADAS functionality, allowing vehicles to see beyond the range of their sensors, for a smoother and safer drive
NHTSA Tells Autonomous Tech Companies They Need to Report Crashes
06/07/2021
Companies working on autonomous and driver assistance technologies did not need to report any incidents to the National Highway Traffic Safety Administration (NHTSA) about times when their vehicles did not work as advertised. Now they do. For at least the next three years, any of the more than 100 companies working on autonomous (AV) and driver assist (ADAS) technologies will need to file reports about any crash that resulted in more than a minor scrape, as well as monthly reports if they have zero crashes. NHTSA will collect this information and release it to the public, but there are carveouts for legitimate confidential information.
Fleet Complete launches dash cam solution with ADAS & AI capabilities
06/07/2021
Fleet Complete has launched Vision 2.0, the latest fleet dash camera solution. Vision 2.0 features a dual-facing camera with advanced driver-assistance systems (ADAS) and on-the-edge artificial intelligence processing. It includes on-board LTE connectivity and a driver monitoring system for optimal in-cabin safety coverage.
ZF releases new AI-based services for ADAS development
02/07/2021
ZF Group says it is introducing a new scalable suite of data- and AI-based services for ADAS virtual engineering and digital validation. ADAS.ai is reportedly designed to help OEMs accelerate the development of advanced driver assistance systems (ADAS) for passenger cars and commercial vehicles and can be used with ADAS systems developed by ZF as well as those of other Tier 1 suppliers.
Lyft will team up with Ford and a self-driving car start-up to offer rides in Miami
21/06/2021
Ford Motor and its autonomous-driving affiliate, Argo AI, have formed an alliance with Lyft in an effort to begin offering rides in self-driving cars. Ford expects to begin operating self-driving cars in Miami through Lyft's ride-hailing service this year. The vehicles will be outfitted with Argo's self-driving technology but will still have someone at the steering wheel for safety.
Waymo raises further $2.5bn for self-driving car project
16/06/2021
Waymo has raised an additional $2.5bn, as an array of investors continued to back its driverless car project, stoking concerns about the rate of cash burn at the Alphabet-owned company.
FedEx to test Nuro's autonomous delivery vehicles
15/06/2021
FedEx and Nuro are teaming up to test autonomous delivery vehicles. The companies signed a multi-year, multi-phase agreement to pilot Nuro's autonomous delivery vehicles in the Houston area. The pilot, which will start in April 2021, marks Nuro's expansion into parcel logistics and allows FedEx to explore various use cases for on-road autonomous vehicle logistics, including multi-stop and appointment-based deliveries.
Chinese start-up Pony.ai plans to launch a driverless robotaxi service in California in 2022
15/06/2021
Pony.ai has started testing driverless vehicles on public roads in California ahead of plans to launch a commercial service there in 2022.
Waymo One now lets you book rides via Google Maps
03/06/2021
Waymo One announced today that users in the Phoenix AZ area can now see Waymo One as an option when planning a trip in Google Maps. Until now, the service was only available via the Waymo app.
Russia's Sberbank unit unveils self-driving vehicle FLIP
27/05/2021
SberAutoTech, a subsidiary of Russia's largest lender Sberbank, has developed a fully self-driving vehicle, FLIP, which the company on Thursday described as a "taxi of the future".
Germany gives greenlight to driverless vehicles on public roads
25/05/2021
Germany has adopted legislation that will allow driverless vehicles on public roads by 2022, laying out a path for companies to deploy robotaxis and delivery services in the country at scale. While autonomous testing is currently permitted in Germany, this would allow operations of driverless vehicles without a human safety operator behind the wheel.
Toyota picks Mobileye, Germany's ZF for driver assistance tech
18/05/2021
Japanese car maker Toyota Motor Corp has chosen Germany's car parts maker ZF Friedrichshafen AG (ZF) and Jerusalem-based Mobileye, a maker of self-driving technologies acquired by Intel Corp. in 2017, to develop driver assistance and safety technologies for use in a variety of its vehicles in the next few years.
Cruise expects GM to begin production of new driverless vehicle in early 2023
13/05/2021
Cruise, a majority-owned autonomous vehicle subsidiary of General Motors, expects production of its driverless shuttle called the Origin to begin in early 2023.
Pony.ai unveils its next-gen robotaxi with LIDAR from Luminar
10/05/2021
Pony.ai's next-generation robotaxi is distinctive because it appears to be missing the cone-shaped LIDAR sensor perched on the roof that's typical of most autonomous vehicles. That's because the start-up is teaming up with Luminar to use the fast-growing LIDAR company's sleek new sensors that are more flush with the vehicle's roof.
Baidu rolls out paid driverless taxi service in Beijing
02/05/2021
Chinese tech giant Baidu rolled out its paid driverless taxi service on Sunday, making it the first company to commercialize autonomous driving operations in China.
Government paves the way for self-driving vehicles on UK roads
28/04/2021
Motorists could see self-driving vehicles on British roads for the first time later this year, the Department for Transport has announced. Following a landmark call for evidence, the government has set out how vehicles fitted with Automated Lane Keeping System (ALKS) technology could legally be defined as self-driving, as long as they receive GB type approval and that there is no evidence to challenge the vehicle's ability to self-drive.
Self-driving' cars to be allowed on UK roads this year
28/04/2021
"Self-driving" vehicles could be allowed on UK roads by the end of this year, the government has said. The Department for Transport said automated lane-keeping systems (ALKS) would be the first type of hands-free driving legalised
Swiss Re and Veoneer enter partnership to further improve assessment and enhance development of ADAS technology Article information and share options
20/04/2021
Swiss Re and Veoneer are pooling their knowledge and vast experience on road safety technologies to further enhance the evaluation and development of advanced driver assistance systems (ADAS) and related services.
Volvo to supply cars for Didi's global autonomous driving fleets
19/04/2021
As the autonomous driving race in China heats up, Didi is rushing to expand its car fleets by picking Swedish automaker Volvo, an old partner of Uber, as its ally.
China's Xpeng in the race to automate EVs with lidar
14/04/2021
Xpeng is adding lidar to its mass-produced EV model P5, which will begin delivery in the second half of this year. Tesla instead believes automated driving functions are built on visual recognition and is even working to remove the radar.
Mobileye Teams Up With US Firm For Autonomous Delivery Service By 2023
13/04/2021
Intel's Jerusalem-based subsidiary Mobileye announced plans to launch driverless delivery services with autonomous vehicle delivery company Udelv, with commercial operations set to begin in 2023.
Dubai strikes deal with Cruise to roll out self-driving taxis
12/04/2021
Dubai has become the first city to sign a contract with an autonomous taxi manufacturer, ordering up to 4,000 vehicles from the US driverless car group Cruise with a view to deploying them from 2023. The deal with Cruise, announced in a tweet from Crown Prince Hamdan bin Mohammed, is aimed at delivering on a promise for a quarter of the city's transportation to be fully autonomous by 2030.
Intel's Mobileye teams with Udelv to launch 35,000 driverless delivery vehicles by 2028
12/04/2021
Intel subsidiary Mobileye is ratcheting up its autonomous vehicle ambitions and getting into delivery. The company said it struck a deal with Udelv to supply its self-driving system to thousands of purpose-built autonomous delivery vehicles. The companies said they plan to put more than 35,000 autonomous vehicles, dubbed Transporters, on city streets by 2028. Commercial operations are slated to begin in 2023.
Chinese autonomous vehicle start-up WeRide scores permit to test driverless cars in San Jose
12/04/2021
WeRide has received a permit to test driverless vehicles on public roads in San Jose, California. WeRide is the seventh company, following AutoX, Baidu, Cruise, Nuro Waymo and Zoox, to receive a driverless testing permit.
Qualcomm acquires Veoneer for $4.5 billion 
10/04/2021
Qualcomm and SSW partners acquired Veoneer for $4.5 billion. The idea is to sell the Arriver business to Qualcomm after. This will help Qualcomm deliver an ADAS platform for OEMs and Tier 1 suppliers
Toyota unveils new models in advanced driver-assist technology push
08/04/2021
Toyota Motor Corp unveiled new models of Lexus and Mirai in Japan, equipped with advanced driver assistance, as competition heats up to develop more self-driving and connected cars. Toyota's latest launch comes as automakers, electric car start-ups and tech giants invest heavily in so-called active safety features.
Waymo CEO John Krafcik steps down, replaced by two co-CEOs
02/04/2021
Waymo CEO John Krafcik has announced that he'll be stepping down from his role as CEO. Tekedra Mawakana, Waymo's chief operating officer, and Dmitri Dolgov, the company's chief technology officer, will work jointly as co-CEOs going forward.
Tesla on Autopilot crashes into Mich. police car; NHTSA launches probe
18/03/2021
A Tesla on Autopilot crashed into a stationary police car on a Michigan freeway early Wednesday, authorities said.

No one was injured in the crash, which happened on Interstate 96 near Lansing while a Michigan State Police trooper was investigating an earlier accident involving a deer.

Honda launches world's first level 3 self-driving car
04/03/2021
Honda Motor has launched a new car equipped with the world's first certified level 3 autonomous driving technology, paving the way for the automobile industry to gear up efforts to commercialize such automation for passenger vehicles.
UK Introduces Lane-Keeping Tech for Driverless Cars
25/01/2021
The U.K. introduced new lane-keeping technology for the shift to driverless cars, but it's so far limited to motorways where Stop-Start traffic from opposite directions is separated by physical barriers, no pedestrians or cyclists are allowed, and the maximum speed is 37 mph (59.5 km/h).
Toyota Has Built An Autonomous Drifting Supra
16/01/2021
According to the Toyota Research Institute (TRI) website, "engineers are conducting research into how to bring together the instincts of professional drivers and automated driving technology. Their goal is to design a new level of active safety technology and share it broadly so that Toyota and other auto manufacturers can deploy it on the road."
Waymo Looks to Continue Expanding Autonomous Driving Tech Under Biden
15/01/2021
"In October, we launched a service where people can download our Waymo app and hail a fully autonomous ride-hailing service that doesn't have any human operatives in it, and it'll take them where they need to go," David Quinalty, head of federal policy and government affairs at Waymo, recounted for Cheddar.
TCS Launches the Autoscape Solution Suite for Next-Gen Connected and Autonomous Vehicle Ecosystem
15/01/2021
Tata Consultancy Services has launched the Autoscape solution suite to enable connected and autonomous vehicle ecosystem players – such as automotive OEMs, suppliers, fleet owners and start-ups – to pursue new business models, launch new services quickly and deliver differentiated experiences and value to end-customers.
DeepRoute.ai Showcases Groundbreaking Inference Engine for Autonomous Vehicles at CES
15/01/2021
DeepRoute.ai, a global level 4 self-driving solution provider, today announced it will be showcasing innovative technologies at the 2021 Consumer Electronics Show (CES), including an inference engine, DeepRoute-Engine, its second-generation all-in-one sensing solution, and human-like planning.
Drone giant DJI builds team to work on autonomous car tech
14/01/2021
China's DJI, the world's largest drone maker, is building an engineering team to work on self-driving technologies, according to job posts and people familiar with the company's strategy.
Mobileye Pushes Autonomous Vehicle Technology With New Intel Collaboration
14/01/2021
Mobileye, a division of Intel, continues to push forward on autonomous driving technology with the integration of new radar tech capabilities. Jack Weast, Mobileye's VP of Autonomous Vehicle Standards, breaks down the latest news and why consumers could have access to self-driving cars by 2025.
China to allow driverless car tests on highways, putting it in the same lane as US, Germany and UK
14/01/2021
China has drafted new rules that legalise autonomous driving (AD) tests on highways, putting it in line with the US, Germany and the UK, as the country's new vehicle makers and autonomous driving companies speed on towards a driverless future.
Foxconn, Geely team up to build electric, autonomous and shared vehicles for automakers
13/01/2021
The two companies have agreed to form a joint venture focused on contract manufacturing for automakers, with a specific focus on electrification, connectivity and autonomous driving technology as well as vehicles designed for sharing. Each party will hold an equal 50% stake in the new joint venture. The board of directors will consist of five members, with Foxconn appointing three, including the chairman, and Geely Holding appointing two, according to a statement issued by the two companies.
CES 2021: Intel's Mobileye touts new Lidar silicon chip for autonomous vehicles
12/01/2021
Mobileye CEO Amnon Shashua said the company has been focused on a technology trinity that includes Mobileye's automatically generated, crowdsourced high-definition maps; a driving policy based on Responsibility-Sensitive Safety (RSS); and the company's camera-first mature sensing technology. Combined with a new Lidar SoC manufactured using Intel silicon, Mobileye posits that it will be able to scale its autonomous driving technology for mass consumer use by 2025.
Transportation Department unveils plan for autonomous vehicle integration
12/01/2021
The U.S. Department of Transportation has laid out a comprehensive plan for the continued development and integration of autonomous vehicles into the U.S. transportation system — including those which rely on cellular-vehicle-to-everything and other wireless technologies to enable their autonomous operations.
Ouster Going Public
11/01/2021
Another piece of recent autonomous vehicle news comes from the start-up Ouster, a company I don't think we've ever covered. The start-up makes lidar used in autonomous vehicles, as well as for smart cities. Ouster is going public by merging with the special purpose acquisition company (SPAC) Colonnade Acquisition Corp. The deal values Ouster at about $1.9 billion.
CMU team to examine autonomous vehicles for people with disabilities
11/01/2021
That's why Mr. Tague is excited that a team from Carnegie Mellon University has received a grant to develop a prototype system for autonomous vehicles that will allow anyone to control most vehicle functions — from summoning the vehicle to their location to controlling the windows and the temperature of the air conditioning — from their cell phones.
Mobileye is bringing its autonomous vehicle test fleets to at least four more cities in 2021
11/01/2021
Mobileye, a subsidiary of Intel, is scaling up its autonomous vehicle program and plans to launch test fleets in at least four more cities over the next several months, including Detroit, Paris Shanghai and Tokyo.
China's Baidu and Geely partner up for smart cars
11/01/2021
Baidu will provide "intelligent driving capabilities", while Geely will offer design and manufacturing expertise.

Geely is one of China's largest carmakers, and also owns Volvo and a stake in Mercedes-Benz owner Daimler.

U-M receives nearly $20M to equip Ann Arbor with 'smart intersections'
08/01/2021
A University of Michigan effort focused on the safety of automated and connected vehicles will be bringing more than 20 "smart intersections" to the city of Ann Arbor.
New California Regulations Pave Way for AV Progress Under Supportive Biden
07/01/2021
First, on Nov. 19, 2020, the California Public Utilities Commission (CPUC), which regulates privately owned public utilities in the state, including electric power, telecommunications, natural gas and water companies, approved two new AV programs that "allow companies to provide safe passenger transportation services, charge fares, and offer shared trips to the public."
Hyundai Motor says it's in early talks with Apple to develop a car, sends shares soaring 19%
07/01/2021
Shares of Hyundai Motor surged 19% after the South Korean automaker said it was in early-stage talks with Apple over potentially working together to develop an electric car.
The Andromeda Consortium, led by DriveU.auto, publishes key deliverables to advance Autonomous Vehicle teleoperation, and remote management of autonomous robotic fleets
T
06/01/2021
The key objective of the consortium is to extend the ratio between a remote human operator and the number of controlled vehicles/robots from where the industry is at today, by a thousand-fold and more. This will be made possible by taking a holistic approach towards addressing the main challenges of teleoperation: low latency, high quality video and data transmission, human-machine interface, cybersecurity, interoperability and scalability.
NIO Is Launching a New Car Soon. Here's What You Need to Know.
06/01/2021
A big day for Chinese electric vehicle maker NIO is approaching. The company is launching a new sedan on Jan. 9, and investors and car buyers will be watching.
Oxbotica raises $47M to deploy its autonomous vehicle software in industrial applications
06/01/2021
Oxbotica, the Oxford, England start-up that builds what it calls "universal autonomy" — flexible technology that it says can power the navigation, perception, user interfaces, fleet management and other features needed to run self-driving vehicles in multiple environments, regardless of the hardware being used — has picked up $47 million in a Series B round of funding from an interesting mix of strategic and financial investors.
NXP and Real-Time Innovations Partner to Advance Autonomous Driving
05/01/2021
Real-Time Innovations (RTI), the largest software framework provider for smart machines and real-world systems, today announced its partnership with NXP Semiconductors, a leader in automotive semiconductors. RTI Connect Drive® now runs natively on NXP's automotive-grade S32G vehicle network processors, enabling a zonal electrical/electronic (E/E) architecture through a flexible, modular and scalable platform. Connect Drive is RTI's automotive-grade connectivity software based on the Data Distribution Service™ (DDS) Standard. Together, the companies aim to accelerate the next-generation of production-track autonomous vehicles.
Ford to Test Self-driving Car on Israeli Roads
04/01/2021
Operated by the company's research and development centre in Israel, the driverless Ford Fusion will be equipped with cameras, radar and lidar sensor technology. The goal of the test is to enable the R&D team to personally see the algorithms they have developed operating in real-road conditions, said Udy Danino, the founder and CEO of SAIPS.
Xpeng partners with Livox to deploy lidar in new 2021 production EV
02/01/2021
Xpeng Inc., a leading Chinese smart electric vehicle company, has collaborated with Livox, a lidar maker, to deploy Livox automotive-grade lidar technology in Xpeng's new production model in 2021. Livox is Xpeng's first partner in lidar technology.
New Toyota Patent Lets Your Autonomous Car Decide When It Wants A Wash
02/01/2021
We've reached the next logical step in autonomous evolution. On Christmas Eve, the United States Patent and Trademark Office released a patent filed by Toyota that will allow your car to sense that it's dirty and then head off to the car wash without any human input at all.
Great Wall Motor to realize Level 3 autonomous driving with full-car redundancy in 2021
30/12/2020
Meanwhile, the automaker launched the "331 Strategy" under its "Coffee Intelligence Driving" program. Under the new strategy, GWM aims to be a leading intelligent driving tech developer that owns the most users and application scenarios in China, and boasts the greatest reputation from users over the next three years.
First Autonomous Delivery Vehicle Permited in California
25/12/2020
Last week the California Department of Motor Vehicles (DMV) issued the first autonomous-vehicle-deployment certificate to Nuro, which will allow the robotics firm to begin using its driverless delivery vehicles.
Walmart piloting new autonomous vehicle program into Louisiana in 2021
24/12/2020
Walmart began a new program with autonomous vehicle company Gatik last year in Arkansas, and after seeing success on a small scale, the companies are ready to take the next step in expanding their driverless reach.
Waymo's driverless ride service moves metro Phoenix toward autonomous future
24/12/2020
We may have more vehicles without drivers behind the wheel, according to Andrew Maynard, an associate dean at Arizona State University's College of Global Futures. Artificial intelligence packed with centuries' worth of driving knowledge – which takes human error out of the equation – will control vehicles on Arizona roads.
eMoovit Is The First Company To Test An Autonomous Vehicle On Cyberjaya MyAV Route
23/12/2020
Futurise has announced that the government has given the green light to test an autonomous vehicle on the Malaysia Autonomous Vehicle testing route (MyAV) in Cyberjaya. The self-driving car in question will be a modified Proton Exora operated by local tech company eMoovit.
Cyberjaya now home to Malaysia's first autonomous vehicle testing route
23/12/2020
Malaysia will start testing autonomous vehicles (AVs) on two routes stretching 7km in total in Cyberjaya.
Chinese autonomous vehicle company WeRide raises $200 mln from bus maker Yutong
23/12/2020
WeRide, a Chinese startup developing autonomous vehicles, said on Wednesday it had raised $200 million from Yutong Group, the parent of bus maker Zhengzhou Yutong Bus Co Ltd (600066.SS), and the two companies would develop self-driving buses together.
Lidar Makers Jump After Report on Apple's Autonomous Car Plans
22/12/2020
Some lidar suppliers gained Dec. 22 after Reuters reported that Apple Inc. plans to build a self-driving car for consumers and is tapping outside partners for elements of the system as it develops its own battery technology.
Apple Plans Autonomous Car Production By 2024 With Own Next Level Battery: Reuters
22/12/2020
Apple Inc. is planning to produce a self-driving passenger vehicle by 2024 supported by its own breakthrough "next level" battery technology, Reuters reported citing people familiar with the matter.
Volvo Cars imagines the future of autonomous drive by tapping into origins of human communication 
22/12/2020
Volvo Cars has established itself as one of the leaders in autonomous drive development, following its announcement earlier this year that its next generation of cars will be available as hardware ready for the technology from production start.
Giuseppe Rosso, Veoneer, appointed new Chairman of Autonomous Vehicle Computing Consortium
22/12/2020
AVCC is a global consortium driving industry consensus for automated and assisted driving computing. Founded in 2019, AVCC has 19 members; leading OEMs, Tier 1 suppliers and semiconductor companies.  These leading companies work together to identify relevant requirements and influence industry standards to resolve complex challenges of developing and deploying safe and robust automated driving technologies while keeping R&D costs in line.
UK proposal gives autonomous car backup drivers accident immunity window
21/12/2020
The new proposal would give backup drivers a window of between 10 and 40 seconds to regain control following a "transition demand" of escalating visual, auditory, and/or haptic warnings that will be issued following events such as:
You can now hail a self-driving car on select routes in Sejong City
20/12/2020
Kakao Mobility is offering self-driving vehicle rides near the government complex in Sejong City, with users able to reserve a car via a mobile app, the company said Sunday.
Waymo opening new autonomous vehicle testing site in Ohio
19/12/2020
The new site being built at the Transportation Research Center near Columbus will allow the company to work on motion-control testing, heavy-duty truck testing and testing in varying weather conditions, the company said.
GreenPower and Perrone Robotics deliver first fully autonomous EV Star to JTA
18/12/2020
GreenPower's EV Star expected to enter full Level 5 Autonomous Service with JTA in early 2021; GreenPower, Perrone and First Transit have signed an agreement to build second fully autonomous EV Star for demonstration tour in early 2021.
Foresight, UM Partner On Vision Systems For Autonomous Vehicles
17/12/2020
The Wyoming Legislature will look to establish regulations for self-driving vehicles during their up-coming 2021 General Session.
WYOMING LOOKS TO ESTABLISH RULES FOR SELF-DRIVING PERSONAL AND COMMERCIAL VEHICLES
17/12/2020
The Wyoming Legislature will look to establish regulations for self-driving vehicles during their up-coming 2021 General Session.
Self-driving cars to be trialled as part of transport network in Oslo
17/12/2020
The autonomous vehicles will form part of the Oslo transport network and will be available for use during the first quarter of 2021.
In Self-Driving, Amazon Invests While Walmart Partners
15/12/2020
Walmart has been working with Gatik, a self-driving truck company, since 2019. They just announced a plan to expand that partnership in 2021, and remove the safety operator from the vehicle.
Mobileye's autonomous cars use cameras to navigate freeways in Munich
15/12/2020
Mobileye, Intel's autonomous driving division, today published an hourlong video of its test vehicle navigating urban and highway driving in Munich, Germany. Mobileye says that it was able to drive autonomously within days of delivering the vehicle thanks to its technology that leverages crowdsourced data to map over 15 million kilometers (~9.32 million miles) of roads daily.
Clemson, US Army to develop next generation of autonomous vehicle tools, prototyping
15/12/2020
$18M in government funding supports new Virtual Prototyping of Ground Systems Center at CU-ICAR
Zoox unveils a self-driving car that could become Amazon's first robotaxi
15/12/2020
The autonomous "carriage-style" vehicle is an all-electric four-wheeler that seats up to four people, and is similar in appearance to fully self-driving vehicles created by other companies in the space. At just 3.63 meters long, it falls somewhere in between the big, boxy Origin robotaxi from Cruise (which is owned by General Motors) and the delivery-focused robot made by Nuro.
Audi Is Working On a Super High Premium Autonomous Vehicle
14/12/2020
Marc Lichte, Audi's chief designer, said in his recent interview that the upcoming model will be autonomous, revolutionary, built on the PPE architecture (to be used then in Audi, Porsche,  Bentley cars), and belong to a super-high-premium segment.
China Focus: Self-driving service helps forge "City of Intelligent Driving"
14/12/2020
Changsha became the first in the country to roll out the self-driving taxi service for the public in April. The driverless cars, named Robotaxis, have been co-produced by Chinese search provider and artificial intelligence (AI) heavyweight Baidu and Chinese carmaker FAW Hongqi, and operated by Hunan Apollo Intelligent Transportation (Hunan Apollo) based in the city's Xiangjiang New Area. Users can hail the taxis using Baidu Map, a mobile navigation app.
Uber Puts Autonomous Vehicle Program in Reverse, Selling to Aurora
14/12/2020
This week, Aurora, one of the nation's leading self-driving startups, announced that they will become the new owner of Uber's self-driving division—Uber Advanced Technology Group (ATG)—which focused on driverless taxis. In addition, Uber plans to further fuel the deal by pumping $400 million into Aurora while retaining a minority stake in the company and placing their own CEO, Dara Khosrowshahi, on Aurora's board.
LeddarTech Joins STMicroelectronics Partner Program to Accelerate Customer Time-to-Market
14/12/2020
In tandem with LeddarTech, the Ecosystem delivers technical expertise, technology, components, software, tools, and services, leveraging LeddarTech's hardware-agnostic platform that is both open and scalable. Its members are prequalified for integration with LeddarTech's LeddarEngine™ and LeddarVision™ sensor fusion and perception software.
Amazon's Zoox readies to launch autonomous vehicle
14/12/2020
Eight LiDAR systems at the corners of the car are clearly visible, although they are not integrated into the body, but instead protrude a little. This has the advantage that the system can better capture some critical areas – such as the side of the car.
Volkswagen: Autonomous Vehicles Expected to Hit the Road Within 10 Years
13/12/2020
According to Volkswagen CEO Herbert Diess, consumers will likely be able to purchase self-driving cars sometime between 2025 and 2030, given that numerous car companies have been pouring significant investments into the development of advanced computer chips and artificial intelligence (AI
Ford's next-gen test vehicle lays foundation for self-driving business
13/12/2020
Ford and Argo AI's fourth-generation self-driving test vehicles are built on the Escape Hybrid platform and feature the latest advancements in sensing and computing technology. The Escape Hybrid is also the architecture and platform Ford has chosen to use to bring its autonomous vehicle service online.
Hyundai buys controlling interest in Boston Dynamics
11/12/2020
The deal, which values the company at $1.1 billion, gives Hyundai Motor Group an 80% stake, with SoftBank controlling the remaining 20%.
Mountain park in Wuhan gets hi-tech upgrade with self-driving buses, vending vans and cleaning vehicles
11/12/2020
A new project brings self-driving buses, roving vending machines and cleaning vehicles to Wuhan's Longlingshan Ecological Park starting on January 1. DeepBlue Technology, Dongfeng Motor and Neolix were all tapped to create different vehicles for the park
SoftBank-backed sensor maker Innoviz to go public in SPAC deal with $1.4 bln valuationd
11/12/2020
The deal will provide Innoviz with $350 million in gross proceeds – $150 million from Collective Growth and $200 million from private investors including another backer, auto supplier Magna International, as well as Antara Capital and Phoenix Insurance.
 Apple Is Reportedly Working on Custom Silicon for Apple Car
11/12/2020
The Mac maker is reportedly working on new custom chips for its mythical Apple Car.
Tesla expands in-house self-driving testing to Pheonix
11/12/2020
Tesla is expanding its in-house Autopilot and Full Self-Driving testing to Phoenix, Arizona, which is already a hub for self-driving tests.
Aurora Acquires Uber's Automated Driving Unit–And Uber's Cash
07/12/2020
Aurora is acquiring 100% of ATG in an all-stock transaction. Much as it has done with other companies that have acquired its now-former business units. Uber's investment in Aurora pushes the Palo Alto, California-based company's funding to date to more than $1 billion.
Velodyne aims to price new self-driving car sensor below $500
15/11/2020
Velodyne Lidar Inc said on Friday it would introduce a new lidar unit, a key sensor in self-driving cars, with a target price point of less than $500 and no moving parts
Honda says will be first to mass produce level 3 autonomous cars
11/11/2020
Japan's Honda Motor Co said it will be the world's first automaker to mass produce sensor-packed level 3 autonomous cars that will allow drivers to let their vehicles navigate congested expressway traffic.
Honda Wins World-first Approval For Level 3 Autonomous Car
11/11/2020
Honda won approval to sell Level 3 autonomous cars in Japan, in what the automaker and Japanese authorities said was a world-first.
Waymo Forges Robot Truck Alliance With Daimler
27/10/2020
Waymo is expanding its auto industry alliances by partnering with Daimler Inc.'s truck division to get self-driving technology the Alphabet Inc. GOOGL -1.1% unit has worked on for over a decade behind the wheel of Freightliner big rigs.
INVEST OTTAWA RECEIVES $17 MILLION TO EXPAND AUTONOMOUS VEHICLE TEST FACILITY
13/10/2020
Area X.O has received $17 million in new funding from a collection of public and private organizations.
Elon Musk announces Tesla is set to rollout 'Full Self-Driving' beta to a small number of drivers next week that will make vehicles semi-autonomous
12/10/2020
The upgrade is set to be released Tuesday, October 20 and provides access to specific features for highway assistance and automatic traffic light and stop sign control.
Hyundai Mobis to mass produce Augmented Reality HUD solutions for vehicles by 2025
11/10/2020
 Hyundai Mobis has this week announced that it has made a significant investment in Envisics, a UK-based augmented reality heads-up display (AR HUD) company. AR HUD is a next generation safety convenience feature for automobiles that matches driving information with the road ahead in real-time and projects it onto the vehicle's windshield within a driver's line of sight.
The catalyst of the autonomous future: Israeli Foretellix acquires US-based Metamoto
11/10/2020
Foretellix speeds up its roadmap with the acquisition of the Cali-based Simulation-as-a-Service company, as the Israeli company has recognized a COVID-accelerated-hole in autonomous vehicle validation…
UK 5G/Satellite Lab to Test Autonomous Vehicles
09/10/2020
Supported by the European Space Agency and telecom provider O2, the Darwin SatCom Lab will leverage both 5G and satellite communications.
Driverless shuttle launches in downtown Tampa
09/10/2020
The Beep autonomous vehicle will launch to the public Monday, giving many people in Tampa Bay their first chance to catch a ride in a driverless vehicle.
Waymo opens driverless robo-taxi service to the public in Phoenix
08/10/2020
Waymo on Thursday will relaunch and expand its fully automated, robo-taxi ride hailing service in Phoenix, rebooting its effort to transform years of autonomous vehicle research into a revenue-producing business.
NDDOT demonstrates its first autonomous impact protection vehicle
08/10/2020
The North Dakota Department of Transportation showed off its first autonomous impact protection vehicle Thursday at the Grand Farm Test Site near Horace, ND.
Waymo removing backup drivers from its autonomous vehicles
08/10/2020
Waymo is allowing the general public to hitch a ride in its driverless autonomous vehicles in Phoenix
Locomation Working with Nvidia on Human-Guided Autonomous Truck Convoys
07/10/2020
Locomation announced it will leverage an autonomous vehicle computing platform from Nvidia for the commercialization of self-driving trucks starting in 2022.
BMW Uses Unity 3D to Create Virtual World for Autonomous Driving Development
07/10/2020
BMW Uses Unity 3D to Create Virtual World for Autonomous Driving Development
Governor Cuomo Announces Blue White Robotics Establishes Operations Center in Central New York
06/10/2020
Israeli Firm Will Open Autonomous Air and Ground Vehicle Command Center at CenterState CEO's Tech Garden in Downtown Syracuse
UK: Vodafone to provide 5G for autonomous vehicles trial
06/10/2020
Vodafone has announced that it will provide 5G connectivity for the Midlands Future Mobility consortium which is to test autonomous vehicles on key test routes in the West Midlands region of the UK. According to Vodafone, more than 300 miles of road in the West Midlands will be involved in the trial.
Apple Wins a new Autonomous Vehicle Patent covering the emerging Vehicle-to-vehicle Communications standard
06/10/2020
The U.S. Patent and Trademark Office officially published a series of 45 newly granted patents for Apple Inc. today. In this particular report we present a new Project Titan patent that covers a new emerging field of wireless communications relating to vehicle-to-vehicle sidelink transmissions.
Volvo's New Movable Steering Wheel Patent Helps Brand's Autonomous Vehicle Development
06/10/2020
Volvo recently won a patent for a steering wheel system that can shift from one side of the car to the other, or simply sit in the center. The drive-by-wire-based system essentially sits on a rail that can move the width of the vehicle.
S. Korea to develop precision map of ordinary roads for autonomous vehicles
05/10/2020
South Korea will develop a precision map covering about 1,400 kilometers (8,699 miles) of ordinary roads as part of efforts to build a nationwide map database for autonomous vehicles. The digital map will be added to the database of precision maps. Map data is available for autonomous vehicle technology developers through a dedicated online platform.
Einride raises $10 million to fast track its autonomous electric cargo pods
04/10/2020
For the past four years, Swedish startup Einride  has captured interest, investment and even a few customer contracts for its unusual-looking pods — electric and autonomous vehicles that are designed to carry freight. But progress in developing, testing and validating autonomous vehicles — particularly ones that don't even have space for a driver and rely on teleoperations — is an expensive and time-consuming task.
Apple's patent for better navigation in autonomous vehicles is granted
03/10/2020
Apple had applied for a vehicle navigation patent that was released by the US Patent and Trademark Office. These can allude to the communication of vehicle data during the navigation and movement of vehicles.
Volvo Patent Filings Show Sliding Steering Wheel for an Easy RHD to LHD Conversion
02/10/2020
Despite Tesla owners' insistence to the contrary, autonomous vehicle technology is nowhere near ready for primetime. The tech faces a long purgatory where it's near enough to perfect to make drivers complacent, but not actually refined enough to be left alone.
Missouri company places world's first large-scale order for autonomous trucking technology
30/09/2020
"This is the world's first purchase order of autonomous trucking technology," CEO Cetin Mericli said. "It's a very historical milestone for the entire industry, not just Locomation.
WRTA to receive grant to build and test autonomous vehicle
30/09/2020
Western Reserve Transit Authority will receive a portion of a grant totaling $2.3 million to build and test an autonomous, electric demonstration vehicle.
Apple's automotive ambitions extend far beyond self-driving systems
29/09/2020
For a product that Apple still hasn't officially admitted that it was working on, the "Apple Car" is getting a lot of research and development work, including steering, ventilation, and software-based self-adjusting sensors.
Swedish startup Annotell raises €5.8 million to help autonomous vehicles see the world as it is
29/09/2020
Gothenburg, Sweden-based Annotell this morning announced that it has secured a €5.8 million Series A financing round to further develop its analytics and annotation platform, which enables carmakers to ensure the performance of self-driving cars' perception systems.
Arm breaks out new IP for autonomous vehicles and machines
29/09/2020
The new IP includes a Cortex CPU, a Mali GPU and a new Mali image signal processor with multi-camera support and safety enablement. Chip makers like Nvidia and Intel as well as manufacturers of cars and industrial gear will be able to adapt the chip designs for their specific needs.
GM tests its Ultium battery system for Cruise Origin autonomous electric vehicle
29/09/2020
GM has started testing its Ultium battery system, which is going to power its next generation of electric vehicles, for the Cruise Origin autonomous electric vehicle.
Rep. Bob Latta Introduces Self-Driving Vehicle Legislation
28/09/2020
The introduction of the Safely Ensuring Lives Future Deployment and Research in Vehicle Evolution, or SELF DRIVE, Act, by Rep. Bob Latta (R-Ohio), aims to enhance the National Highway Traffic Safety Administration's overview of autonomous vehicles. Doing so would potentially ensure the technology's efficient development, testing and deployment, the measure's proponents argue.
Urban.AV partners with Cambridge Science Park on autonomous vehicles deployment
28/09/2020
Urban.AV is joining forces with Cambridge Science Park to explore ways to deploy UK's first operationally integrated, on-demand autonomous vehicle service.
Nikola Chairman In Talks To Back Self-Driving Truck Maker TuSimple: Report
28/09/2020
freshly-appointed chairman, Steve Girsky, is looking to back self-driving truck maker TuSimple, TechCrunch reported Sunday.
AT&S develops new solutions for autonomous driving
24/09/2020
Step by step, automated driving is increasingly becoming a feature of our mobility. With each step, everlarger data volumes need to be processed fast to allow quick reactions to any given situation. AT&S is developing a robust and resilient interconnect concept for a high-performance computer chip
Mercedes Takes '21 S-Class to Next Level of Autonomous Driving
24/09/2020
Engineered to provide Level 3 and Level 4 self-driving capability, the new S-Class is ready to take control when regional infrastructure, regulation and legislation allow it.
Xilinx And Continental Announce Cutting-Edge 4D Radar Platform For Autonomous Vehicles
23/09/2020
Adaptive computing innovator Xilinx announced a collaboration with automotive heavyweight Continental today that will advanced ADAS (Advanced Driver Assistance Systems) and autonomous driving systems at level 2 today, and for generations to come, towards the goal of full level 5 autonomy. Continental's new ARS 540 (Advanced Radar System) will harness the power of Xilinx's Zynq UltraScale MPSoC platform to deliver the industry's first 4D imaging radar solution that's production-ready for deployment.
Exclusive: New push for autonomous vehicles bill
23/09/2020
In a renewed push to get an autonomous vehicles bill through Congress, Rep. Bob Latta (R-Ohio) is reintroducing the SELF Drive Act Wednesday, Latta told Axios.
European Commission Releases Autonomous Vehicle Privacy Recommendations
23/09/2020
In a detailed report titled "Ethics of Connected and Automated Vehicles," the European Commission sets out key data protection recommendations
New Software Increases Autonomous Vehicle Safety in Traffic Situations
23/09/2020
The Technical University of Munich (TUM) has developed new software that will improve the safety of autonomous vehicles when confronted with road traffic. The software is able to make predictions about a traffic situation, and it works extremely fast, making predictions every millisecond.
Li Auto Inc. Announces the Adoption of NVIDIA's Next Generation Autonomous Driving Smart Chip Orin
22/09/2020
an innovator in China's new energy vehicle market, today announced a three-way strategic cooperation with NVIDIA Corporation ("NVIDIA"), the world's leading artificial intelligence computing company, and NVIDIA's Chinese partner, Huizhou Desay SV Automotive ("Desay SV"). Through this strategic cooperation, Li Auto will be the first OEM equipping its vehicles, the full-size extended-range premium smart SUV to be launched in 2022, with the powerful NVIDIA Orin SoC chipset.
Beijing to launch world's first high-level cloud-controlled autonomous driving demonstration zone by 2020
22/09/2020
Beijing plans to complete the construction of a connected cloud-controlled high-level demonstration zone for autonomous driving by the end of 2020, which is the first-of-its-kind for the world. On September 19, some officials from China's central governmental departments, Beijing authorities and representatives from enterprises jointly kicked off the building of the pilot zone at Beijing Economic-Technological Development Area.
Tekcapital company Guident files patent for autonomous vehicle, drone technology
21/09/2020
Intellectual property investor Tekcapital said portfolio company Guident had filed an additional US patent for the enhanced remote monitoring and control of autonomous vehicles, delivery drones and robots.
Uber investors are pressuring CEO to revamp the self-driving division
21/09/2020
With deep pockets, some of the best brains in robotics and its hallmark hustle, Uber Technologies Inc. was once a serious contender in the race to build self-driving cars and revolutionize global transportation.
Wisconsin Ponders Self-Driving Vehicles
21/09/2020
Wisconsin continues to prepare for self-driving vehicles, with officials acknowledging potential benefits such as improved safety while pointing out pitfalls of unintended consequences.
Hawaii autonomous vehicle testing program bill becomes law
21/09/2020
The bill states that vehicles equipped with automated driving systems could have the potential to reduce the severity and number of vehicle crashes, expand mobility for individuals with disabilities, and facilitate better land use in urban settings.
Man 'asleep' in speeding self-driving car charged in Canada
20/09/2020
A driver who allegedly set his car to autopilot and then took a nap as it broke the speed limit on a rural Canadian highway has been charged with dangerous driving, police said.
Walmart and Zipline partner up for health and wellness products drone delivery service
18/09/2020
Florida State College begins autonomous vehicle tests at Jacksonville campus, and the Winnipeg Fire Paramedic Service embraces drone technology.
Human Horizons Unveils Level 4 Autonomous Vehicle Parking System
18/09/2020
Human Horizons, a leading Chinese smart mobility and autonomous driving research company, announced the rollout of its Level 4 Autonomous Valet Parking (AVP) system on the HiPhi X production vehicle. The company claims it is the first of its kind.
Zoox becomes fourth company to land driverless testing permit in California

18/09/2020
Zoox,  the automated vehicle technology startup that was acquired by Amazon this year, has been issued a permit from California regulators that will allow it to test driverless vehicles on public roads.
Baidu Apollo Showcases Fully Automated Driving Capability at Baidu World 2020
16/09/2020
today displayed Fully Automated Driving during Baidu World 2020, the company's annual technology conference that was held in cooperation with CCTV. With Apollo's new Fully Automated Driving capability, the AI system can independently drive without a safety driver inside the vehicle, a breakthrough that will accelerate the large-scale deployment of autonomous driving technology across China.
JTA starts testing new autonomous vehicle for Skyway extension
16/09/2020
The shuttle is the fifth being evaluated by JTA.
World-first Level 4 fully autonomous vehicle parking system rolled-out on Human Horizons' HiPhi X
16/09/2020
Human Horizons, a leading Chinese smart mobility and autonomous driving research company, announced the rollout of its world-first Level 4 Autonomous Valet Parking (AVP) system on the HiPhi X production vehicle. The launch comes after successful development and testing at the Shanghai research center and marks a milestone in advanced autonomous driving technology research
Israeli startup Blue White Robotics raises $10 million for autonomous vehicle platform
15/09/2020
The investment will enable BWR to expand its global presence, services and customers, and actively recruit new employees to its R&D center in Tel-Aviv
Arizona prosecutors charge Uber backup driver with negligent homicide in first autonomous vehicle fatality
15/09/2020
Arizona prosecutors charge Uber backup driver with negligent homicide in first autonomous vehicle fatality.
Autonomous vehicle firm Seegrid raises $52 million funding round
15/09/2020
Seegrid, a Findlay-based company that develops autonomous vehicles for handling materials in factories and warehouses, announced it closed on a $52 million funding round Tuesday.
Shanghai plans to launch ICV road testing fully across Jiading District by 2022
15/09/2020
Chinese megacity Shanghai has so far launched the roads for autonomous vehicle tests in Jiading, Lingang and Fengxian districts, spanning 131 kilometers in total and embracing 1500 plus testing scenarios, according to the information delivered at the 2020 World Autonomous Vehicle Ecosystem Conference (WAVE).
Siemens and VSI Labs partner on autonomous-vehicle development
14/09/2020
Siemens Digital Industries Software and VSI Labs announced that they are partnering to advance development of self-driving car technology. Through the partnership, Siemens' PAVE360 platform will be used to create digital-twin simulations for the validation and testing of all processors, electronics, sensors and systems powering the VSI Labs Capability Demonstrator,  an advanced AV-development vehicle equipped with components from best-in-class automotive technology leaders and integrated by VSI solutions engineers, according to the partners.
Virginia Autonomous Driving Firm Invests $8.5 Million in Second Facility, Expects to Triple Workforce
11/09/2020
Torc Robotics will invest $8.5 million to add a second facility near its current home in Blacksburg, Virginia, and expand its software operations. The project is expected to create 350 new jobs, according to Virginia economic development officials.
Walmart chooses Fayetteville for pilot project delivering groceries by drone
11/09/2020
Walmart has chosen Fayetteville to launch a pilot program in which customers can have groceries and household products delivered to their homes by automated drones.
Baidu Launches Apollo Go Robotaxi Service in Beijing, Advancing its Leading Position in Autonomous Driving
11/09/2020
today launched the Apollo Go Robotaxi service in Beijing, becoming the first company to allow people in China's capital to use robotaxis. The service encompasses the largest total area and longest road network of about 700 kilometers for a manned autonomous driving test area in China, with nearly 100 pick-up and drop-off stations covering residential and business areas in Yizhuang, Haidian, and Shunyi districts.
Ford, MiSci launch autonomous vehicle exhibit
11/09/2020
Ford Motor Company and Michigan Science Center (MiSci) officials said the entities have collaborated to create an autonomous vehicle exhibit to educate the community on transportation's future.
NC A&T wins $550,000 grant for autonomous vehicle research
09/09/2020
An interdisciplinary research team at North Carolina A&T University has received $550,000 from the National Science Foundation (NSF) to establish a Testbed of Connected Autonomous MicroTransit Vehicles.
Apple wins a Major Patent Describing Key Autonomous Vehicle Decision-Making Systems & Processes that Control Motion
09/09/2020
The U.S. Patent and Trademark Office officially published a series of 73 newly granted patents for Apple Inc. today. In this particular report we touch on a major new Project Titan invention that covers systems and algorithms for planning and controlling the motion of autonomous or partially autonomous vehicles. The new system focuses on the use of two key systems known as "The Behavior Planner," and "The Motion Selector."
ZF partners with Aeva to produce self-driving sensors
08/09/2020
German supplier ZF Friedrichshafen and Silicon Valley startup Aeva are partnering on a crucial sensor for self-driving vehicles, the companies said on Tuesday.
Autonomous driving in Japan – part 2: data protection law
07/09/2020
The Act on the Protection of Personal Information (APPI). The latest amendment came into force on 30 May 2017 and another amendment is scheduled to take effect by June 2022.
SenSen Networks signs MOU to kick-start Australian autonomous vehicles push
07/09/2020
SenSen Networks Ltd (ASX:SNS) has signed a Memorandum of Understanding with Australian company ACE Electric Vehicles Group (ACE) to develop SenSen's AI and sensor analytics solutions for ACE electric vehicles.
Tesla Autopilot labeled 'misleading' in uneducated Model Y review
05/09/2020
Tesla Autopilot and Full Self-Driving capabilities are among the most complex and innovative driver assistance functions available in the automotive community today. The functionality is one of the most intricate and detailed attempts at developing a semi-autonomous driving program, and its constant improvement comes from Tesla's development of the Neural Network.
Hefei licenses DiDi to have autonomous car road tests
04/09/2020
DiDi's on-demand Robotaxi service has started picking up riders in Shanghai. Starting from June 27, upon sign-up via DiDi's App, passengers can request autonomous driving rides for free within a designated open-traffic area that covers Shanghai Automobile Exhibition Center, the local business districts, subway stations and hotels in downtown Shanghai.
Yandex and Uber spin-off self-driving division
04/09/2020
Russian technology company Yandex has been working on self-driving vehicles since 2017. Similarly, it partnered with American firm Uber to form a ridesharing and food-delivery joint-venture. On Friday, the two companies announced they're spinning the autonomous-vehicle portion of the business off as a separate entity.
GM and Honda say alliance will help them develop electric and autonomous vehicles
03/09/2020
The companies say they want to team up on developing vehicles for the North American market. The vehicles may share certain parts, but will still be sold under each company's brand.
Daimler Trucks tests self-driving vehicles in US Southwest
03/09/2020
Daimler Trucks and allied vehicle software company Torc Robotics announced Thursday the expansion of testing for self-driving trucks to public roads in New Mexico along major long-haul freight routes
TomTom releases new tech for autonomous vehicles to better manage roads and weather
03/09/2020
Despite reservations regarding the safety of self-driving automobiles, there's an anxiousness to see them on the road, not just for novelty, but for traffic abatement.
Autonomous vehicle testing across US can now be tracked via website
03/09/2020
The U.S. National Highway Traffic Safety Administration on Wednesday launched its autonomous vehicle online tracking tool, a map that shows some of the places where the vehicles are being tested on public roads.
Motional expands dataset for safer autonomous driving
02/09/2020
In the 18 months since launch, more than 10 new datasets have been made publicly available across the industry, helping to build "safer, more educated" autonomous vehicles.
Hesai Technology Releases Pandar128: A 128-Channel, High-Performance LiDAR for Autonomous Driving Applications 
01/09/2020
Hesai, a global leader in LiDAR sensors, officially released its next-generation mechanical LiDAR, Pandar128. Designed for automotive volume production, Pandar128 is one of the most advanced mechanical LiDARs available and offers an ideal solution for autonomous driving applications.
Nio to raise $1.7 billion for autonomous driving, global expansion
01/09/2020
Nasdaq-listed Chinese electric carmaker Nio said Monday it is offering 88.5 million American depositary shares to raise around $1.7 billion.
Hands Free: Transportation ministry details regulations for autonomous vehicle experimentation
01/09/2020
Future experimentation of autonomous vehicles in Israel is set to be accompanied by a series of reservations and special definitions, including specific reference to what the Ministry of Transportation calls a "serious safety event," according to draft legislation distributed by the ministry.
Cavonix Enables Autonomous Vehicles with LeddarTech's Leddar Pixell LiDAR Technology
01/09/2020
a leader in ADAS and AD sensor technology, is pleased to announce that Cavonix Ltd. has selected the Leddar™ Pixell sensor technology for its autonomous shuttles and off-road trucking customers.
Ford Motor Co. is Working on Automated Valet Parking for its Future Vehicles
31/08/2020
Autonomous technology isn't just being used for taxis, semi-trucks, and luxury vehicles to give people rides without ever having to touch the steering wheel, automakers and tech companies are always looking for ways to improve all aspects of driving, which includes parking.
UK readies for autonomous driving tech under government consultation
31/08/2020
Latest collision avoidance technology is to come under a government consultation, helping to pave the way for its safe use in the UK from spring 2021.
Flying Car Takes Off In Japan With First Manned Test Flight
29/08/2020
Last Friday in Tokyo, SkyDrive Inc. announced at a press conference that it had successfully completed its first manned test flight, and showed video to prove it.
Veoneer and Qualcomm partner on next-generation ADAS and autonomous driving systems

28/08/2020
Automotive technology company Veoneer, Inc. and Qualcomm Technologies, Inc. have decided to collaborate on the delivery of scalable Advanced Driver Assistance Systems (ADAS), Collaborative and Autonomous Driving (AD) solutions powered by Veoneer's next-generation perception and driving policy software stack and Qualcomm Snapdragon Ride™ ADAS/AD scalable portfolio of System on a Chip (SoC), and Accelerators.
GM shifts Corvette engineering team to its electric and autonomous vehicle programs

28/08/2020
GM is moving the engineering team responsible for the mid-engine Chevrolet Corvette to the company's electric and autonomous vehicle programs to "push the boundaries" on what its future EV battery systems and components can deliver, according to an internal memo.
Dongfeng to build China's largest autonomous vehicle fleet in Wuhan
27/08/2020
Dongfeng Motor is planning to build China's largest fleet of autonomous vehicles in Wuhan, as part of an investment deal with local authorities in the capital of Hubei province.
MOU to extend JTA's autonomous vehicle program on FSCJ's Cecil Center Campus
27/08/2020
The MOU will cover use of FSCJ's test track, the development of an AV-specific curriculum and the eventual launch of an AV circulator at the campus.
Corktown development to host automated parking demo led by Ford, Bosch and Bedrock
27/08/2020
There, Ford Motor Co., automotive supplier Bosch and real-estate developer Bedrock will showcase "automated valet parking," in which connected Ford Escape test vehicles will use Bosch infrastructure to demonstrate the ability of vehicles to park themselves — with no assistance from a driver.
Chinese electric car start-up Xpeng shows off new flying vehicle 
26/08/2020
Alibaba-backed Xpeng is putting money into flying car technology as part of the company's long-term strategy
'Washed-Up' Phone Maker BlackBerry Provides Autonomous Vehicle Safety System to Xpeng
26/08/2020
Once the phone of choice for U.S. presidents, the "washed-up" Canadian smartphone maker BlackBerry has announced the IPU-03 system, a mass-produced autonomous driving domain controller, will be used in Chinese electric vehicle startup Xpeng's newly launched P7 electric sports sedans.
Bosch and Pony.ai Collaborate on Autonomous Vehicle Fleet Management
26/08/2020
Self-driving startup Pony.ai announced an agreement with Bosch, a global supplier of technology and services, today to explore the future of automotive maintenance and repair for autonomous fleets.
Audi self-driving vehicles to be tested in China's newest EV hub
26/08/2020
Volkswagen Group plans to roll out its first fleet of self-driving test cars in Hefei, an eastern Chinese city that's emerging as a hot spot for the nation's electric vehicle ambitions.
Robotaxi Startup Voyage Loads Self-Driving Vans With Coronavirus-Killing Tech
26/08/2020
Voyage, a self-driving startup that provides ride services for senior citizens, is outfitting its autonomous minivans with an ultraviolet lighting system adapted from ambulances that sterilizes vehicles after each ride and kills Covid-19.
Waymo Begins Testing Autonomous Heavy-Duty Trucks in Texas
25/08/2020
Autonomous vehicle technology developer Waymo started testing heavy-duty Peterbilt trucks in Texas this week.
Australian Army funding drives Deakin's autonomous vehicle research
25/08/2020
A new $3.5 million Australian Army contract awarded to Deakin's Institute for Intelligent Systems Research and Innovation (IISRI) will boost Deakin's research and innovation in autonomous vehicle technology.
Consortium to develop autonomous inbound services for Nissan UK
24/08/2020
A UK-based autonomous technology company is developing a fleet of 5G-connected autonomous 40-tonne trucks capable of moving parts and assemblies to Nissan's Sunderland plant from local suppliers.
Luminar, the Global Leader in Lidar Autonomous Driving Technology, to Be Listed on Nasdaq Through Merger With Gores Metropoulos
24/08/2020
Luminar, the global leader in automotive lidar technology powering the introduction of highway autonomy, today announced it has entered into a definitive agreement to merge with Gores Metropoulos, Inc
Ouster And Xilinx Partner To Bring Cost-Effective LiDAR To Autonomous Vehicles
24/08/2020
One LiDAR startup, Ouster, has been working to address many of these issues and has partnered with semiconductor company Xilinx to develop a complete solution that will be applicable not only for automotive, but potentially thousands of other applications
GAC Group eyes trial operation of Level 4 autonomous cars in 2023
24/08/2020
GAC Group strives to achieve the pilot operation of level 4 autonomous cars in designated regions in 2023, Feng Xingya, president of GAC Group, revealed at the Global Intelligent Vehicle Summit (GIV2020).
2020 Ford Escape Being Used To Test Out Ford Autonomous Hardware
22/08/2020
The current-generation Ford Escape is one of The Blue Oval's newest products after debuting for the 2020 model year. But it appears that the crossover is also being used to test out some future technology as well. In fact, according to Ford Authority sources, the new Escape is being utilized as a prototype/test bed for Ford autonomous driving efforts.
Autonomous robo-taxis booked for Hangzhou 2022 Asian Games
21/08/2020
Cao Cao Mobility is working with self-driving vehicle technology provider DeepRoute to advance the design, development and commercialisation of its fleet of electric vehicles.
Cao Cao Mobility is working with self-driving vehicle technology provider DeepRoute to advance the design, development and commercialisation of its fleet of electric vehicles.
Baidu Opens Apollo Go Robotaxi Service to the Public in Cangzhou
21/08/2020
Baidu today opened the Apollo Go Robotaxi service in Cangzhou, Hebei province, extending robotaxi coverage to the downtown area of a city for the first time in China. The launch marks a significant milestone in Baidu's development of autonomous driving technology and its aim to bring about the era of intelligent transportation.
Vodafone buddies up with Aurrigo for autonomous shuttle
20/08/2020
Vodafone UK has partnered with UK-based autonomous vehicle developer and manufacturer Aurrigo to showcase autonomous vehicle technology using the operator's 4G network.
Hyundai to speed up development of Level 4 autonomous vehicles
20/08/2020
COVID-19 has taken a toll on global automakers, but that has not stopped Hyundai Motor Group from taking the initiative to invest in research and development for future cars, hoping to become a leading player in the future industry and better prepare for the post-COVID era.
Israel to permit autonomous driving without safety driver
20/08/2020
The ministry said that a new planned legislation will allow advanced tests as well as free or paid passenger rides in autonomous vehicles via a dedicated application.
Self-Driving Cars To Transport Golfers And Caddies At The Wales Open
20/08/2020
British mobile operator Vodafone and Coventry-based autonomous vehicle manufacturer Aurrigo have created a driverless transport service for players and caddies. Vodafone's 4G network will support precise positioning and location services of the vehicle so organizers can remotely monitor and track the vehicle.
Cao Cao and DeepRoute form autonomous driving partnership; robo-taxi service
19/08/2020
DeepRoute, an international self-driving vehicle technology provider, and Cao Cao Mobility, a strategically invested business of Geely Technology Group, are partnering to advance the design, development and commercialization of Cao Cao's autonomous robo-taxis service.
Geely-backed Cao Cao Mobility kicks off autonomous driving road tests in Hangzhou
19/08/2020
Cao Cao Mobility, the ride-hailing arm of the Chinese automaker Geely, announced on August 19 its autonomous cars jointly developed with DeepRoute.ai, a Shenzhen-based full-stack self-driving solution developer, has been put into road tests and trial operation in Hangzhou after being given green light by local authorities.
Hyundai's Autonomous Driving Venture Has A New Name
18/08/2020
Hyundai has recently teamed up with Aptiv PLC, an expert in autonomous driving to further increase the capabilities of self-driving Hyundai cars under the new banner "Motional"
Yandex selects Michigan as testing base for self-driving program
17/08/2020
Russian tech company Yandex has chosen Ann Arbor, Michigan, as a base for testing its autonomous car technology as it presses ahead with plans to develop a self-driving car for the US market.
Autonomous shuttles to be tested in US army base
17/08/2020
The US Ignite smart city accelerator has selected First Transit and Perrone Robotics to provide autonomous shuttles for a Smart Transportation Testbed project at the Fort Carson army base in Colorado
AutoX launches its RoboTaxi service in Shanghai, competing with Didi's pilot program

17/08/2020
Autonomous vehicle startup AutoX announced the public launch of of its self-driving taxi service in Shanghai today. Called simply RoboTaxi, AutoX's offering already faces competition from Didi, China's largest ride-hailing platform, which launched its own robo-taxi pilot program in Shanghai at the end of June.
Hainan issues regulations on autonomous vehicle road testing, demonstration
17/08/2020
Hainan's authorities issued on August 14 the Administrative Rules on the Regulation of Road Testing and Demonstration of Intelligent Vehicles (for Trial Implementation) (hereinafter referred to as the "Rules) which will come into effect on October 1, 2020 with a validity period of two years.
Berkeley Skydeck Startup Creates 'Digital Seatbelt' For Self-Driving Cars
14/08/2020
The software uses smartphone location data and machine learning to calculate distances between pedestrians, drivers and self-driving cars and to alert all of them prior to a collision.
Swiss Re Builds Risk Scoring System, Aiming to Reward Safe Cars with Lower Premiums
14/08/2020
Enter the team at Swiss Re P&C Solutions, which is assessing vehicle safety features with its Automated Driver Assistance Systems (ADAS) Risk Score, so safe cars can be rewarded with lower premiums.
Ford Opens Autonomous Vehicle Exhibit
13/08/2020
Ford Motor Company has partnered with the Michigan Science Center to create the center's first autonomous vehicle exhibit. Built by Ford, the exhibit offers a "vehicle of the future" that museum guests can interact with in order to learn more about autonomous technology.
Verizon Autonomous Car Business Prospects Get a Boost from a Hyper-Precise Edge
13/08/2020
Many of the most promising use cases of IoT and edge-based 5G technology, including the autonomous car, involve operations in which fractions of an inch mean the difference between success or failure. Verizon autonomous car plans are getting a boost from  hyper-precise edge technology from Real Time Kinematics (RTK) designed to enable such tight tolerances to be met.
Michigan plans to redesign a stretch of road for self-driving cars
13/08/2020
Michigan announced that it's teaming with tech and auto companies to attempt to retrofit a roughly 40-mile stretch of two roads outside Detroit exclusively for self-driving vehicles.
Hyundai and Aptiv launch new autonomous driving joint venture Motional
13/08/2020
The autonomous driving joint venture between Hyundai Motor Group and Aptiv has been given a name and brand identity: Motional.
Luggage at Eindhoven Airport checked in with image recognition and autonomous vehicles
12/08/2020
As part of the arrangement,  bagsID will apply computer learning and image recognition technology. This will allow passengers to check-in an item of luggage simply by having cameras take a photograph of it. Testing a self-driving vehicle on the apron, which can autonomously transfer baggage to and from aircraft, will start early next year
Self-driving amphibious vehicle to go on trial in eastern Japan
08/08/2020
A town in Gunma Prefecture, northwest of Tokyo, will start a trial of an autonomous amphibious tour bus in winter as it seeks to facilitate tourism and realize the smooth transportation of goods in the future.
Ford aims to spark interest in self-driving vehicles of the future with new MiSci exhibit
07/08/2020
The interactive exhibit, which came to fruition after a year of planning, aims to educate the public about nascent self-driving technology and to spark the interest of the next generation of scientists, mathematicians and engineers who will one day design the vehicles of the future.
China's Baidu Announces That the World's First Autonomous Driving Compute Unit is Ready for Production
03/08/2020
The company says the world's first production-ready compute platform specifically for autonomous vehicles is ready for application. Baidu calls it the "Apollo Computing Unit" (ACU). The ACU will support Baidu's autonomous parking feature called Apollo Valet Parking.
Driverless car start-up Wejo zooms to £10m funding from Government's coronavirus fund and investors
02/08/2020
The amount raised by Chester-based Wejo, which hopes to play a major role in autonomous cars, is among the largest secured by a British start-up through the Government's Future Fund.
Self-driving startup Argo AI hits $7.5 billion valuation
31/07/2020
Autonomous vehicle technology startup Argo AI is valued at $7.5 billion, just a little more than three years after the company burst on the scene with a $1 billion investment from Ford.
Toyota is Forming a New Software Company to Develop Autonomous Driving Technology
29/07/2020
The holding company will be called Woven Planet Holdings, Inc. The Woven Planet Holdings group will focus on a more agile "software-first" development process and Software Defined Architecture for future Toyota vehicles.
Continental to use supercomputer powered by NVIDIA to train AI for driverless cars
29/07/2020
Continental supercomputer: Advanced driver assistance systems use artificial intelligence to make decisions, assist the driver and ultimately operate autonomously.
World's leading automotive camera producer ZF launches next-generation ADAS cameras
29/07/2020
ZF, the world's leading supplier of automotive cameras, today announced it has launched its S-Cam4.8 with enhanced vision technology from Mobileye, an Intel Company, on the new Nissan Rogue in the U.S.
Mobileye wins permit to test autonomous vehicles in Germany
28/07/2020
Mobileye, Intel's driverless vehicle R&D division, announced that German certification body TÜV Süd awarded it a recommendation for a permit to drive its autonomous vehicles on public roads in Germany, including urban and rural areas as well as the Autobahn at up to 130 kilometers (~80 miles) per hour in real-world traffic.
RTI Joins the Baidu Apollo Autonomous Driving Partner Ecosystem
28/07/2020
Real-Time Innovations (RTI), the largest software framework provider for smart machines and real-world systems, today announced it has joined the Baidu Apollo autonomous driving partner ecosystem. RTI joins with an elite group of OEMs, Tier 1 suppliers, developer platforms and startups, in a joint effort to accelerate the development and adoption of autonomous driving on the Apollo driverless operating platform.
Fiat Chrysler and Waymo sign exclusive deal on self-driving commercial vehicles
22/07/2020
Waymo, a unit of Alphabet, will work with the automaker to integrate its autonomous driving system into the Ram ProMaster full-size van from Fiat Chrysler.
Mobileye and Ford enters high-volume agreement for ADAS
22/07/2020
As the chosen supplier of vision-sensing technology for Ford's advanced driver-assistance systems (ADAS), Mobileye will provide its EyeQ family of devices, together with vision-processing software, to support Level 1 and Level 2 ADAS in Ford vehicles globally.
Paving the Way for Passenger Options in Autonomous Vehicles
17/07/2020
New passenger-initiated emergency feature guidelines can build public trust and lead to greater likelihood of using autonomous vehicles.
German Court Says Tesla Self-Driving Claims Are Misleading
14/07/2020
A ruling by a state court contradicts Elon Musk's bullish view of autonomous driving technology
China companies shift focus to commercializing AVs in effort to catch up to U.S.
13/07/2020
Through the throes of the coronavirus crisis, Chinese companies developing autonomous-driving technology have accelerated the pace and scope of their deployments.
Drone deliveries, self-driving cars and bureaucracy: Michigan creates office to navigate the future
11/07/2020
Michigan has long been a leader in "mobility," when it comes to the auto industry. While personal vehicles are a piece of mobility, Pawl wants to be a liaison for Michigan companies as they innovate what the future of getting around looks like.
BMW Takes Self-Driving to Level 3 Automation
10/07/2020
The iNext SUV is on track to become the first system on U.S. roads to utilize conditional automation according to SAE standards.
China's autonomous vehicle company WeRide starts driverless testing
09/07/2020
WeRide, a Chinese autonomous vehicle startup, said on Friday it has become the first autonomous company to start fully driverless vehicle testing in China, as the world's biggest auto market accelerates development of autonomous technologies.
Self-Driving Startup Aurora Debuts its New Long-Range Lidar Called 'FirstLight'
08/07/2020
Self-driving technology startup Aurora announced its new in-house developed lidar system for its driverless vehicles. The lidar sensor is called "FirstLight" and it can see and track objects more quickly and from further away than other lidar sensors.
Volvo Cars and Veoneer complete divide of Zenuity
02/07/2020
Volvo Cars and Veoneer, the automotive safety equipment company, have completed the process of dividing up Zenuity, the 50-50 joint venture focused on the development of assisted and autonomous driving software.
NEVS launches PONS – the first mobility ecosystem with autonomous vehicles for city needs
01/07/2020
NEVS presents its new mobility ecosystem: PONS – the first generation of autonomous vehicles with a connected user interface – which could become the mobility solution for smart and sustainable cities. The self-driving vehicle Sango is the centrepiece of the system.
TuSimple's New Autonomous Freight Network Lays Groundwork for Self-Driving Trucks
01/07/2020
Autonomous trucking technology company TuSimple has teamed up with UPS, Penske Truck Leasing, U.S. Xpress, and McLane to launch the Autonomous Freight Network, which it says will lay the groundwork for self-driving autonomous trucks to become commercially available by 2024.
MIT and Toyota Release Autonomous Driving Dataset DriveSeg
30/06/2020
Toyota's Collaborative Safety Research Center (CSRC) and MIT's AgeLab have released DriveSeg, a dataset for autonomous driving research. DriveSeg contains over 25,000 frames of high-resolution video with each pixel labelled with one of 12 classes of road object. DriveSeg is available free of charge for non-commercial use.
Chinese ride-hailing giant Didi Chuxing launches pilot self-driving robotaxi service in Shanghai
29/06/2020
Didi's launch of robotaxis in Shanghai comes just days after it announced plans to deploy more than one million self-driving vehicles through its platform by 2030
Survey Shows Many Drivers Turn Off Advanced Safety Features In Their Vehicle
25/06/2020
A large percentage of drivers turn off the advanced safety features in their vehicles when possible, a recent study conducted by Erie Insurance indicates
Volvo Car Group partners with Waymo
25/06/2020
Volvo Car Group, including its strategic affiliates Polestar and Lynk & Co. International, are establishing a strategic partnership with Waymo, a world leader in fully self-driving technology development.
TuSimple seeking $250 million in new funding to scale self-driving trucks
25/06/2020
TuSimple, the self-driving truck startup backed by Sina, Nvidia, UPS and Tier 1 supplier Mando Corporation, is headed back into the marketplace in search of new capital from investors. The company has hired investment bank Morgan Stanley to help it raise $250 million, according to multiple sources familiar with the effort
_
NVIDIA And Mercedes-Benz Expanded Their Association For Autonomous Vehicles
24/06/2020
NVIDIA and Mercedes-Benz have deepened their collaboration to build autonomous vehicles. Collectively, they will develop software-defined high-performance computer architecture for self-driving cars by the end of 2024.
_
Coronavirus Fuels Self-Drive Industry, Tech Bigwigs to Gain
22/06/2020
The coronavirus outbreak has affected most industries across the globe. However, the technology sector has remained relatively resilient due to its long-term prospects, courtesy of 5G, AI, blockchain, cloud computing and autonomous driving.
_
BMW, Mercedes-Benz end 'long-term' automated driving alliance, for now
19/06/2020
BMW Group and Mercedes-Benz AG have punted on what was meant to be a long-term collaboration to develop next-generation automated driving technology together, less than a year after announcing the agreement.
_
Audi opens Automated Driving Development R&D office in Silicon Valley; ADAS specifically for North America
17/06/2020
Audi has opened its new Audi Automated Driving Development (A2D2) R&D office in San Jose to create Advanced Driver Assistance Systems (ADAS) specifically for the North American market. A2D2 will have the flexibility to develop new software quickly and to collaborate with nearby startups for production-intent applications.
_
LGU+ partners with autonomous vehicle solution developer to test self-driving cars
15/06/2020
LGU+, a South Korean mobile carrier, has partnered with Autonomous a2z, a domestic self-driving technology solution developer, to develop upgraded autonomous vehicle technology and test a newly-developed unmanned driving solution on actual urban roads.
_
We're never going to get meaningful data on self-driving car testing
15/06/2020
The US Department of Transportation launched a new voluntary program to collect and share data from autonomous vehicle operators. Companies testing AVs on public roads are invited to submit information to the government, which will then publicize it online. But given the voluntary nature of the program, safety advocates say the effort is likely to fall short of providing useful data to the public.
_
Why 5G is considered an essential element in China's autonomous driving road map
11/06/2020
Industry studies have concluded that 5G can reduce the high cost of on-board equipment by shifting some computing power off vehicle. While the optimistic outlook sees large-scale adoption of autonomous cars by 2030, there is still no consensus on what the implementation will look like.
_
General Motors plans to bring out its first driverless vehicle by 2025
10/06/2020
CEO of General Motors Mary Barra said in an interview that the self-driving vehicle unit Cruise, owned by the carmaker, is expected to deliver the first vehicle in next five years
_
ZENRIN to join the HERE Marketplace
09/06/2020
HERE Technologies and ZENRIN today announced that ZENRIN will utilize the HERE Marketplace as a new data distribution channel.
_
Otonomo and Fiat Chrysler Automobiles to collaborate on increasing car data utilization in the European union
09/06/2020
Otonomo, an automotive data services platform provider announced the signature of an agreement with Fiat Chrysler Automobiles (FCA) to get de-identified, aggregated data from FCA connected vehicles in Europe to deliver new use cases such as advanced mapping, advanced traffic management and planning, and smart city applications to support the decrease of congestion and pollution in urban environments driven by Otonomo's de-identified data.
_
Uber's self-driving AI predicts the trajectories of pedestrians, vehicles, and cyclists
04/06/2020
Uber researchers describe MultiNet, a system that detects and predicts the motions of obstacles from autonomous vehicle lidar data. They say that unlike existing models, MultiNet reasons about the uncertainty of the behavior and movement of cars, pedestrians, and cyclists using a model that infers detections and predictions and then refines those to generate potential trajectories.
_
LeddarTech Accelerates LiDAR Deployment for Advanced Driver Assistance Systems, Autonomous Driving, and Industrial Applications in Cooperation with STMicroelectronics
02/06/2020
 LeddarTech, an industry leader in providing the most versatile and scalable auto and mobility LiDAR platform, is working with STMicroelectronics, a global semiconductor leader, to create a LiDAR Evaluation Kit. ST serves customers across the spectrum of electronics applications and is a leading supplier of solutions for automotive and industrial applications. The evaluation kit will demonstrate technical concepts and offer development capabilities in a functional LiDAR for automotive Tier 1-2 suppliers and industrial system integrators to develop a LiDAR solution based on LeddarEngine™ technology.
_
Self-driving vehicle startup Argo AI completes $2.6B deal with Volkswagen, expands to Europe
02/06/2020
Volkswagen Group  finalized Tuesday its $2.6 billion investment into Argo AI, the Pittsburgh-based self-driving car startup that came out of stealth in 2017 with $1 billion in backing from Ford.
_
Waymo will launch autonomous trucks on June 8
01/06/2020
Waymo will launch autonomous trucks on June 8
_
Softbank closes $500 million funding round for Didi's autonomous driving unit
01/06/2020
China's Didi Chuxing has banked $500 million in investment dollars for its autonomous driving subsidiary following the closure of its first funding round led by Softbank Vision Fund 2.
_
ZF completes WABCO acquisition
31/05/2020
ZF Friedrichshafen AG successfully completed the acquisition of commercial vehicle technology supplier WABCO, having gained approval from all required regulatory authorities.
_
Nuro partners with CVS on autonomous prescription deliveries in Houston
31/05/2020
CVS customers in the Houston pilot area can place prescription orders along with their non-prescription items on CVS.com or via the CVS Mobile Pharmacy app. If they select the autonomous delivery option, one of Nuro's autonomous Prius vehicles will deliver the purchase curbside at the customer's address within three hours.
_
Baidu now has the largest autonomous driving test site in the world
28/05/2020
The 13,500 square meter Apollo Park in Beijing's Yizhuang Economic Development Zone houses more than 200 self-driving vehicles and is equipped with facilities to support the full autonomous vehicle development process from research to testing
_
KT Commercializes 5G Self-Driving Freight Carts
25/05/2020
KT Corp., South Korea's largest telecommunications company, announced today that it is using 5G self-driving carts at its logistics center, enabling a nearly 50 percent reduction in employees' travel range for loading and transporting inventory.
_
Work begins on self-driving car test route in Coventry
24/05/2020
Work has begun on a key test route for real world driving trials of self-driving cars in the Midlands. The 300km Midlands Future Mobility test environment includes the city's ring road, as well as others around Coventry, Solihull and Birmingham. It will see autonomous vehicles trialled on urban, rural, suburban and highway roads.
_
DiDi said to conduct road tests for autonomous vehicles in Beijing
22/05/2020
Chinese ride-hailing giant Didi Chuxing (DiDi) set up in April a Beijing-registered company dubbed Beijing Woya Technology Co.,Ltd., according to the business data search platform Tianyancha.
_
Scale AI releases free lidar data set to power self-driving car development
22/05/2020
Scale AI, in collaboration with lidar manufacturer Hesai, launched this week an open-source data set called PandaSet that can be used for training machine learning models for autonomous driving
_
GM Ultra Cruise will expand hands-free driving onto city streets
20/05/2020
GM "Ultra Cruise," as the system is being internally referred to, will apparently expand Super Cruise beyond its current operation on divided highways, and into urban and other areas.
_
Nvidia Expands Advance Driver Technology Hardware for Cars
20/05/2020
Nvidia is expanding the use of its chip technology to allow for the use of software to alter a vehicle's advanced driver assistance systems from simply help for drivers to Level 5 autonomy with over-the-air updates.
_
Waymo is using AI to simulate autonomous vehicle camera data
20/05/2020
Waymo says it's beginning to leverage AI to generate camera images for simulation by using sensor data collected by its self-driving vehicles. A recent paper coauthored by company researchers including principal scientist Dragomir Anguelov describes the technique, SurfelGAN, which uses texture-mapped surface elements to reconstruct scenes and camera viewpoints for positions and orientations.
_
China Focus: New infrastructure steers driverless vehicles into fast lane
18/05/2020
As the epidemic comes under control in China, policies and infrastructure are being put in place to support self-driving vehicles.
_
SoCar teams up with startup to launch Jeju self-driving car shuttle service
18/05/2020
South Korea's leading car-sharing app operator SoCar has teamed up with a local vehicle tech startup to launch an autonomous car shuttle service on the resort island of Jeju.
_
Al Zahia deployed the first driverless car in the UAE
17/05/2020
Sharjah Holding PJSC, a strategic partnership between Majid Al Futtaim Propertiesand Sharjah Asset Management, has announced a collaboration between the Al Zahiacommunity and the Ministry of Health and Prevention to deploy autonomous vehicles in the community to support residents amid the coronavirus pandemic.
_
SAE International endorses generic ADAS terminology recommendations
15/05/2020
SAE International, the standards organization for vehicle engineers, announced Tuesday it officially endorsed the series of generic ADAS terms it had worked on alongside J.D. Power, Consumer Reports, AAA and the National Safety Council.
_
NVIDIA Drive upshifts to Ampere GPUs for a smoother self-driving roadmap
14/05/2020
During its GTC 2020 keynote today, NVIDIA finally pulled the veil back on its Ampere GPU architecture.
_
Waymo raises $3bn for vision of autonomous vehicle future
14/05/2020
Waymo announced that others, including T. Rowe Price, Perry Creek Capital and Fidelity had joined the round, bringing the total size to $3bn. Waymo said it would use the money to invest in its technology as COVID-19 underscores the hygiene benefits of self-driving technology.
_
Policy to Pave the Way for Autonomous Vehicles
13/05/2020
While fully autonomous vehicles haven't yet reached the public at large and Level 4 operations are in limited geographical regions today, the future of AV technology could revolutionize transportation, mobility, and public and private transportation infrastructure, which would then have wide reaching effects in sectors which rely on this infrastructure.
_
Safety groups agree to common terms for advanced driver assistance systems
12/05/2020
As more partial automation makes its way to vehicles in the form of advanced driver assist systems (ADAS), automakers have had pretty free range in describing some of the features. That, hopefully, ends with the Clearing the Confusion campaign, an effort AAA, the Society of Automotive Engineers, Consumer Reports, JD Power and the National Safety Council endorse.
_
Hyundai and Aptiv redeploy autonomous vehicles to deliver meals to vulnerable people in Las Vegas
11/05/2020
The Hyundai-Aptiv Driving Joint Venture, a collaboration between Hyundai and Aptiv (formerly Delphi) to develop autonomous vehicle technologies, is using driverless vehicles in Las Vegas to deliver food to families in partnership with a nonprofit
_
Fiat Chrysler and AV startup Voyage partner on self-driving minivans
11/05/2020
Self-driving vehicle startup Voyage said Monday that it has inked a deal with Fiat Chrysler  to supply purpose-built vehicles, a partnership that will help accelerate its plan to launch a fully driverless ride-hailing service.
_
Huawei Partners With 18 China Companies on 5G-powered Unmanned Driving
11/05/2020
China's telecoms giant Huawei Technologies announced it has set up an alliance with 18 companies to build an automotive system that uses 5G technology.
_
Self-driving car delivers medical supplies in Sharjah
09/05/2020
The UAE's Ministry of Health and Prevention (MoHAP) has deployed a self-driving vehicle to distribute personal protective equipment to residents and workers at a Sharjah residential complex.
_
Can robotaxis ease public transport fears in China?
08/05/2020
Robotaxi providers plan to ramp up the number of driverless cars they are putting on the roads to cater to the increased demand. One of the leading players AutoX is rolling out 100 autonomous vehicles in Shanghai by June.
_
How UPS is responding to demands for faster and safer deliveries
08/05/2020
UPS is actively enlisting emerging technologies to enhance deliveries. The logistics giant received a license to operate one of the very first drone airlines
_
Viziblezone Wants Cars to Spot Pedestrians By Tracking Their Smartphones
07/05/2020
Viziblezone's technology essentially aims to turn smartphones into beacons, transmitting the location of pedestrians directly to nearby vehicles and alerting their drivers if someone they can't necessarily even see is, for example, about to step out onto the road and into the vehicle's path.
_
Study: how will self-driving vehicles change Moscow?
07/05/2020
Based on current analysis, researchers have created future scenarios for Moscow to determine how self-driving vehicles will impact ride sharing, public transport, passenger experience and everyday life.
_
Silicon Valley self-driving car unicorn could be reaching the end of the road
07/05/2020
Zoox Inc., the self-driving car unicorn that last month cut hundreds of jobs and settled a trade secrets lawsuit with Tesla Inc., is reportedly pondering a sale.
_
Start-up Bestmile: In the right place at the right time
07/05/2020
The Swiss start-up Bestmile has developed an orchestration platform for on-demand mobility providers that steers every vehicle in a fleet in real time. The focus is on the control of autonomous vehicles
_
Volvo partners with lidar maker Luminar to equip its next-gen cars
06/05/2020
Volvo will utilize lidar to facilitate their advanced driver assistance systems, thanks to a partnership with lidar manufacturer Luminar.
_
Gatik Launches Self-Driving Box Truck for Middle Mile Deliveries
06/05/2020
Gatik, an autonomous vehicle startup focused on middle mile delivery, announced a new self-driving box truck today.
_
Veoneer Begins Production of Technology Suite for Polestar 2
06/05/2020
Veoneer begins production of its advanced sensing technology and software enabling the Polestar 2 to become a leader in the next generation of car safety.
_
Xilinx and Avnet combine to provide solutions for autonomous car developers
05/05/2020
Chipmaker Xilinx and Avnet, a designer and distributor of electronics components, have combined to offer a range of solutions for autonomous car development.
_
Ford shares a year's worth of self-driving car data
05/05/2020
To help advance autonomous vehicle research, Ford is releasing a comprehensive self-driving dataset to academics and researchers.
_
California Readying Rules for Automated Vehicle Ride-Hailing
04/05/2020
The California Public Utilities Commission (CPUC) is currently managing a dialogue among dozens of parties weighing in on issues such as whether driverless AVs in pilot services should be allowed to collect fares for trips, whether they should be allowed to accept pooled or shared rides, and what types of data they should report.
_
Intel to buy smart urban transit startup Moovit for $1B to boost its autonomous car division
03/05/2020
According to multiple reports and sources, chip giant Intel is in the final stages of a deal to acquire Moovit, a startup that applies AI and big data analytics to track traffic and provide transit recommendations to some 800 million people globally  at a price believed to be in the region of $1 billion.
_
COVID-19 cuts into self-driving chips, on top of crushing car sales
01/05/2020
Analysts believe the arrival of autonomous driving tech will be slowed, probably one to two years, because of the recent drastic downturn in auto sales and production due to COVID-19; depending on whether the virus reappears a second time, the slowdown could last longer.
_
Tesla's Subscription Model for Full Self-Driving Could Be Expensive for Consumers
01/05/2020
CEO Elon Musk also says buyers can pay $7,000 in advance and recover cost by renting their future self-driving cars as robotaxis
_
Ford delays driverless car services to 2022 due to Covid-19
29/04/2020
Ford has announced that plans to launch a driverless taxi service have shifted from 2021 to 2022, due to the coronavirus pandemic putting a halt to testing.
_
Ford postpones autonomous vehicle service until 2022
29/04/2020
Ford will delay until 2022 plans to launch an autonomous vehicle service, as the COVID-19 pandemic has prompted the company to rethink its go-to-market strategy.
_
Imagry and AutonomouStuff partner to deliver mapless driving platform
29/04/2020
Imagry, an autonomous vehicle software developer with a mapless driving platform, announced it has partnered with AutonomouStuff for inclusion in its portfolio of autonomy-enabling technologies for worldwide resale to navigate without the need for previously created and continuously updated high-definition maps.
_
Velodyne Lidar Announces Agreement with EasyMile
28/04/2020
Velodyne Lidar, Inc. today announced a three-year agreement with EasyMile, a global leader in driverless technology and smart vehicle solutions.
_
AutoX, Alibaba's AutoNavi roll out robotaxis in Shanghai's ride-hailing services market
27/04/2020
Autonavi's Amap app riders can choose to request both a regular car with driver or a self-driving RoboTaxi from AutoX at the same time.  The main coverage area for the self-driving car service is Jiading, a district in the northwestern part of Shanghai.
_
Uber develops AI; enables driverless cars to accurately predict other vehicles motion
26/04/2020
Uber has developed a Generative Adversarial Networks (GANs) to make car trajectory predictions as opposed to less complex architectures.
_
Voyage gets the green light to bring robotaxi service to California's public roads
21/04/2020
Voyage  has cleared a regulatory hurdle that will allow the company to expand its self-driving service from the private roads of a retirement community in San Jose, Calif. to public roads throughout the rest of the state.
_
China pushes forward with autonomous driving standards
20/04/2020
China is expected to complete the formulation of a framework for driving-assist functions and low-level autonomous driving by the end of 2020, according to the Ministry of Industry and Information Technology.
_
Lidar-On-A-Chip Holds Promise For Low-Cost Autonomous Driving Systems — New Stanford Research
17/04/2020
According to a Stanford blog post, Jelena Vuckovic estimates her Stanford's lab is about three years away from building a prototype that would be ready for a road test.
_
Pony.ai partners with Yamibuy on autonomous deliveries
16/04/2020
Driverless startup Pony.ai announced that it's collaborating with Yamibuy, an ecommerce platform based in Los Angeles, to launch an autonomous delivery service for customers in Irvine, California. Extending through mid-summer 2020, Pony.ai will use its autonomous fleet of retrofitted Hyundai Konas to deliver packages and groceries from Yamibuy to its customers' doorsteps.
_
Sensible 4 launches a fleet of self-driving vehicles in busy area of Helsinki
15/04/2020
A fleet of three self-driving vehicles, an on-demand mobile app and a Remote Control Centre (RCC) for autonomous vehicles begins operating in an upcoming first-of-a-kind pilot that will start in Helsinki on Tuesday.
_
Former Tesla employees brought stolen documents to self-driving startup Zoox
15/04/2020
Self-driving startup Zoox has admitted that four of its employees took confidential documents from their previous employer Tesla, according to a statement issued after the company settled a lawsuit this week over the matter.
_
Uber claims its AI enables driverless cars to predict traffic movement with high accuracy
15/04/2020
Researchers at Uber's Advanced Technologies Group (ATG) propose an AI technique using Model Predictive Control (MPC) to improve autonomous vehicles' traffic movement predictions. It's directly applicable to the driverless technologies that Uber itself is developing, which must be able to detect, track, and anticipate surrounding cars' trajectories in order to safely navigate public roads.
_
Professor X: RoboTaxi "gigafactory" to collect petabytes of urban info
14/04/2020
AutoX just the Shanghai RoboTaxi Operations Center, which will serve as the largest data hub for self-driving car data in China. The operations center will serve as another tentpole in a 2019 agreement between AutoX and Shanghai municipal authorities to deploy 100 autonomous vehicles in Jiading District.
_
Hyundai Mobis expands technical center in Hyderabad, India with focus on autonomous driving software
14/04/2020
As part of its global R&D networking in Korea, North America, Europe, China and India, Hyundai Mobis will expand its technical center in India, which develops and validates automotive software. Through this, the company aims to strengthen its R&D activities in India, particularly software development for autonomous vehicles.
_
Otonomo expands its ecosystem for connected car data utilization
14/04/2020
Otonomo, the leading automotive data services platform, today announced that it is expanding the capabilities of its platform to increase the utilization of crowd data. In addition to supporting personal services for BMW and MINI connected vehicles across the globe, Otonomo will also make crowd data available for innovative new use cases that reduce city congestion and improve the driving experience.
_
Chinese carmaker Geely plans to launch a satellite for autonomous technology
14/04/2020
Geely Holding Group, announced it will become the country's first private company to build commercial satellites. According to the Chinese company, the production-and-testing is already underway in Taizhou, Zhejiang Province. Geely plans to begin the launch of commercial low-orbit satellites by the end of this year.
_
DXC Steps Up Autonomous Driving Efforts With CMORE Buyout
13/04/2020
Luxoft, the digital strategy and software engineering arm of DXC Technology Company DXC, recently announced the completion of the acquisition of mobility systems developer, CMORE Automotive. The financial terms of the deal were not disclosed.
_
Self-Driving NAVYA, Beep Shuttles Used To Tranport COVID-19 Tests To Mayo Clinic In Florida
07/04/2020
A pilot program has begun in Jacksonville, Florida, that uses autonomous shuttles supplied by Beep and NAVYA to transport medical supplies and COVID-19 tests to a nearby Mayo Clinic.
_
Einride demonstrates a single operator controlling multiple of its driverless cargo vehicles
07/04/2020
Autonomous electric transportation startup Einride  has taken a key step in its mission to deploy autonomous cargo pods on roads for commercial operations. The Swedish startup demonstrated its technology in use with one person remotely operating two pods at once, which is a fundamental part of their vision of multiple pods ultimately being overseen by one person essentially operating as a traffic controller.
_
Waymo and Google Brain partner to advance data augmentation research
06/04/2020
Through the collaboration, Waymo aims to extend previous research to automatically discover optimal data augmentation policies to improve perception tasks for the 'Waymo Driver'.
_
Volvo Cars to accelerate autonomous technology development
04/04/2020
Zenuity, the assisted and autonomous driving software development company, will be split into two parts to maximise the potential of Zenuity's developments to date.
_
Waymo's AI improves autonomous vehicle performance while saving costs
02/04/2020
Waymo, Alphabet's self-driving vehicle research division, today detailed a system — Progressive Population Based Augmentation (PPBA) — it claims has improved the performance of its autonomous systems while reducing the amount of data required to train them. Specifically, Waymo says PPBA bolstered its cars' object detection capabilities while decreasing costs and accelerating the training process.
_
Veoneer and Volvo Cars to Split Joint Venture to Pursue Separate ADAS and Autonomous Driving Strategies
02/04/2020
The automotive technology company Veoneer, Inc. have following a strategic review, entered into a non-binding agreement with Volvo Cars to split their 50/50 joint venture Zenuity.
_
Baidu sets up self-driving test ground in China's Chongqing
24/03/2020
Chinese search engine Baidu has secured a US$7.3 million government contract to build autonomous vehicle testing facilities in the Chinese municipality of Chongqing
_
Le lidar pour véhicule autonome de Mitsubishi s'appuie sur un circuit Mems avec un miroir à 2 axes
23/03/2020
Mitsubishi Electric se lance dans la bataille désormais très concurrentielle des capteurs lidar pour véhicules autonomes avec une solution fondée sur un circuit de type Mems (système micro-électromécanique) capable d'obtenir un angle de balayage horizontal très large pour détecter avec précision formes et distances des objets.
_
CORONAVIRUS SHOWS THERE'S STILL NO SUCH THING AS A TOTALLY HUMAN-FREE SELF-DRIVING CAR
18/03/2020
Autonomous vehicles were supposed to make human drivers obsolete. But the coronavirus pandemic is exposing how a technology designed to be human-free still relies on a large workforce of contract laborers at almost every level.
_
BMW to invest 30 Billion Euros by 2025 in EV, autonomous driving tech
18/03/2020
BMW announced they will be investing heavily over the following years, to keep up with demands from the customers in terms of technology. The so-called 'future technologies' BMW will invest in will have some 30 billion euros set aside from the budget.
_
Coronavirus fears halt autonomous vehicle testing for Uber, Cruise, Aurora, Argo AI, Waymo, and others
17/03/2020
Waymo, Uber, GM's Cruise, Aurora, Argo AI, and Pony.ai are among the companies that have suspended driverless vehicle programs in the hopes of limiting contact between drivers and riders. It's a direct response to the ongoing health crisis caused by COVID-19, which has sickened over 250,000 and killed more than 10,000 people around the world
_
An Unlikely Coronavirus Hero? Self-Driving Cars
11/03/2020
Neolix, a Chinese self-driving delivery startup, is using its self-driving vans to deliver medical supplies in Wuhan, as well as to disinfect roadways. The company has received orders for 200 of its vans as demand surges. As the benefits of these vans have become evident, the Chinese government said it's willing to subsidize up to 60 percent of the purchase price, according to Bloomberg.
_
New 3D Driving Aid Invented By Toyota
11/03/2020
Toyota Research Institute-Advanced Development, Inc. (TRI-AD), Toyota's automated driving software development company, has successfully completed proof of concepts (PoC) demonstrating high definition (HD) map building for surface roads with relative accuracy of less than 50 centimeters, a good level that is required for automated driving.
_
Waymo's next-generation self-driving system can 'see' a stop sign 500 meters away
04/03/2020
Waymo unveiled its fifth-generation self-driving system Wednesday, which the Alphabet-owned company claims can see farther and more accurately than its previous four versions. The system features updated sensors that will improve Waymo's ability to "see" the world around it. And it will be cheaper to produce, enabling the company to get more autonomous vehicles on the road faster and more efficiently.
_
GM's Cruise Given Green Light To Test Autonomous Vehicles In California With Passengers
28/02/2020
The technology company has been authorized by the California Public Utilities Commission to transport passengers on public highways in California. Cruise vehicles in question will be required to be operated by a human driver who has been issued a test vehicle operator permit from the California Department of Motor Vehicles.
_
China's Autonomous Driving Industry Blooms as Large Investments Pour In
26/02/2020
China's autonomous driving companies have been enjoying a period of growth recently, as massive capital injections from investors pour in. Young Chinese self-driving companies that have received funding or are in the process of announcing new funding rounds include Pony.ai, UISEE, Momenta, IDriverPlus, Neolix, GS-Robots, etc.
_
NAVYA Announces the Closing of the Bond Issue Subscribed by ESMO Corporation for an Amount of €20 Million
20/02/2020
NAVYA,  a leading company in autonomous driving systems, announces the subscription by ESMO Corporation of the remaining 10 ORNANE (bonds repayable in cash and/or into new and/or existing shares) for an amount of €10 million.
_
Continental to Build Plant for ADAS in the US
07/02/2020
Technology company Continentalannounced the construction of a new plant in New Braunfels, Texas to expand its capacity for the production of radar sensors.
_
Nuro R2 autonomous delivery vehicle gets green light
06/02/2020
Nuro, an autonomous delivery company that raised $940 million in February 2019, unveiled its second-generation vehicle. The Nuro R2 was granted an exemption by the U.S. Department of Transportation, allowing it to be tested on public roads without certain features of traditional, passenger-carrying vehicles.
_
GM expanding Super Cruise semi-autonomous driver-assist system to 22 vehicles by 2023
05/02/2020
 General Motors plans to expand its Super Cruise semi-autonomous highway driver-assist system to 22 vehicles by 2023, including 10 by next year. The system uses a host of sensors, radars and cameras to steer, accelerate and brake automatically within the car's lane. GM said it's upgrading the next generation of Super Cruise to feature lane-changing capabilities similar to Tesla's Autopilot.
_
Zenuity and Hewlett Packard Enterprise Join Forces to Develop Next Generation Autonomous Driving Cars
21/01/2020
HPE will provide Zenuity with core data processing services that will allow Zenuity to gather, store, organize and analyze the data it generates globally from its network of test vehicles and software development centers. The end-to-end IT infrastructure will be delivered as-a-Service through HPE GreenLake.
_
Intel's Mobileye has a plan to dominate self-driving—and it might work
10/01/2020
Mobileye's Shashua calls ADAS systems with high-definition maps, like Super Cruise, "Level 2+"—a small step above regular ADAS systems that are called "level 2" in the five-level SAE framework. A number of carmakers have developed similar systems. Shashua says Mobileye is supplying the technology for 70 percent of them, including systems from Nissan, Volkswagen, and BMW. The company uses all this data to generate detailed, high-definition maps of the areas where the cars drive. Mobileye says it already has software that can automatically generate HD maps of roads above 45 miles per hour.
_
3D lane-level positioning guidance for ADAS and driver safety
10/01/2020
At the Consumer Electronics Show (CES 2020) in Las Vegas, location data and platform services provider Here Technologies has launched a new lane-level positional system that aims to increase driver awareness and road safety through Advanced Driver Assistance Systems (ADAS).
_
Bosch Unveils Lidar Sensor for Autonomous Driving
09/01/2020
Bosch has become the first company to develop a production-ready long-range Lidar sensor for automotive use. The Lidar system has been demonstrated at the Consumer Electronics Show (CES) taking place in Las Vegas, USA. It complements the company's existing radar and camera systems to provide the extra level of safety needed to make autonomous driving a reality.
_
AutoX and Fiat Chrysler are teaming up on a robotaxi for China
08/01/2020
AutoX is partnering with Fiat Chrysler to roll out a fleet of robotaxis for China and other countries in Asia.
_
TomTom extends partnerships for advanced navigation and driver assistance systems
08/01/2020
TomTom, the Netherlands-based independent location technology specialist has announced a collaboration with Hitachi Automotive Systems and Alfa Romeo for the development and implementation of its advanced navigation and driver assistance systems.
_
2020 CES: Mobileye's Global Ambitions Take Shape with New Deals in China, South Korea
07/01/2020
SAIC, a leading Chinese OEM, plans to use Mobileye's REM mapping technology to map China for L2+ ADAS deployment while paving the way for autonomous vehicles in the country. And the leaders of Daegu Metropolitan City, South Korea, agreed to establish a long-term cooperation to deploy MaaS based on Mobileye's self-driving system.
_
More Questions About Tesla's Autopilot After 3 Crashes & 3 Deaths
03/01/2020
Tesla Motors CEO Elon Musk had planned to put fully self-driving cars on the streets in a few months, but after three deadly crashes involving Teslas the company's autopilot driving system is facing increased scrutiny.
_
TriEye partners with Porsche to put infrared sensors in ADAS and self-driving systems
02/01/2020
TriEye today announced it's collaborating with Porsche to improve the performance of the  advanced driver assistance systems (ADAS) and self-driving systems, with the goal of improving those systems' ability to accurately detect objects on the road in situations with limited visibility.
_
Newest Nvidia AV SoC boasts '7x Xavier Performance
19/12/2019
Nvidia CEO Jensen Huang introduced Drive AGX Orin, the next generation SoC in the company's automotive portfolio. Orin, at 17 billion transistors, is almost double the size of Xavier, which had 9 billion, and it offers nearly 7x the performance. Despite its size, Orin also offers 3x the power efficiency of Xavier, the company said.
_
Volkswagen to bring self-driving electric shuttles to Qatar by 2022
14/12/2019
Volkswagen Group and Qatar have agreed to develop a public transit system of autonomous shuttles and buses by 2022 for the capital city of Doha.
_
Aeva snags VW investment with smaller, longer-range lidar
12/12/2019
Lidar startup Aeva has deepened its relationship with VW Group with a new investment from Porsche Automobili Holding SE, thanks to a next-generation sensor that is headed for the ID Buzz AV, an electric reboot of the automaker's iconic bus that will be used as autonomous taxis.
_
Bosch and Daimler launch self-driving car pilot in San Jose
09/12/2019
San Jose is about to become a testbed for autonomous cars developed by Bosch and Mercedes-Benz parent Daimler.The companies announced the launch of a service in San Jose with a fleet of around 30 autonomous Mercedes-Benz S-Class vehicles, though only a select group of users will be able to hail them initially.
_
Daimler starts pilot testing of self-driving Mercedes taxis in the U.S.
02/12/2019
The company has started self-driving taxi tests in California to gather user feedback. The fleet includes about 30 vehicles, mainly Mercedes-Benz S-class sedans equipped with sensor arrays including long-distance, laser-scanning lidar, the person said, saying the test could last for several months.
_
Nio, Intel's Mobileye to bring autonomous cars to China, other markets
07/11/2019
Electric-car maker Nio has teamed up with Mobileye, a subsidiary of Intel Corp, to accelerate the commercial development of highly automated and autonomous vehicles for China and other major markets worldwide.
_
Ouster Lidar Enables Ike's Mission of Safe Automated Trucking
30/10/2019
Ouster has been selected by Ike as a primary lidar supplier to bring safe, reliable automated trucking to market. For automated trucking applications, the Ouster OS1 is ideally suited to withstand the rigors of on-road deployment with its robust shock, vibration, and environmental ingress specifications that ensure the highest level of accuracy, reliability and resolution.
_
Volkswagen to Test Autonomous Vehicles in Tel Aviv in 2022, Says Executive
29/10/2019
The Volkswagen Group is set to begin testing an autonomous version of its electric vehicle I.D. Buzz in Tel Aviv in 2022, Alexander Hitzinger, senior vice president of autonomous driving at the Volkswagen Group, told Calcalist in a Monday interview. As part of the plan, Volkswagen is looking to test 50 to 100 vehicles, first with backup drivers and later fully autonomously, Hitzinger said.
_
Volkswagen creates autonomy division for self-driving cars
28/10/2019
Volkswagen established Volkswagen Autonomy (VWAT) and calls the newly formed subsidiary a "center of excellence for autonomous driving" which will focus on everything related to building Level 4 and and Level 5 systems.
_
Velodyne Announces ADAS Collaboration with Hyundai Mobis
23/10/2019
Velodyne Lidar, Inc. announced an agreement with Hyundai Mobis to launch a new lidar-based advanced driver assistance system (ADAS) that integrates Velodyne lidar technology and Hyundai Mobis cognitive software.
_
Hyundai develops world's first machine learning-based smart cruise control tech
21/10/2019
Hyundai Motor Group has announced the development of the world's first machine learning-based Smart Cruise Control (SCC-ML), a technology that incorporates the driver's patterns into its self-driving behaviour, creating a custom experience for the driver.
_
Autonomous trucking startup Einride eyes US market with $25 million in new funding
10/10/2019
Einride, the Swedish autonomous vehicle startup known for its futuristic pods designed to haul freight, has raised $25 million in a Series A round that will be used to fund its expansion into the United States
_
Toyota, GM, Nvidia, Bosch and others form new autonomous driving tech consortium
09/10/2019
"Autonomous Vehicle Computing Consortium" (AVCC) includes Arm, Bosch,  Continental, GM, Toyota, Nvidia, NXP and Denso, collecting top automakers along with some of the leading chipmakers and tier 1 suppliers in automotive today. The group's goal is to work together in order to "solve some of the most significant challenges to deploy self-driving vehicles at scale," which pretty clearly translates into putting together the collective efforts of some of those who stand to gain most from autonomy becoming a commercially viable technology, in order to speed up said commercialization.
_
Tesla acquires computer vision startup DeepScale in push toward robotaxis
01/10/2019
Tesla has acquired DeepScale, a Silicon Valley startup that uses low-wattage processors to power more accurate computer vision, in a bid to improve its Autopilot driver assistance system and deliver on CEO Elon Musk's vision to turn its electric vehicles into robotaxis.
_
Waymo Valuation Slashed on Autonomous Vehicle Tech Delays
27/09/2019
Morgan Stanley slashed its estimate of how much Alphabet Inc.'s Waymo driverless car business is worth, saying the technology is taking longer to develop than previously expected.
_
Baidu launches self-driving robotaxi service for general public in Hunan, China
27/09/2019
The taxi services, involving an initial fleet of 45 autonomous cars, are expected to run initially on 50-kilometre-long open roads before gradually expanding to cover the entire Changsha pilot zone of 70 square kilometres, making it the largest trial of its kind, according to the company.
_
Aptiv and Hyundai form new joint venture focused on autonomous driving
23/09/2019
Automaker Hyundai is forming a new joint venture with autonomous driving technology company Aptiv,  with both parties taking a 50% ownership stake in the new company. The goal of the new venture will be to develop Level 4 and Level 5 production-ready self-driving systems intended for commercialization, with the goal of making those available to robotaxi and fleet operators, as well as other auto makers, by 2022.
_
Ouster Lidar Enabling Commercial Launch of Autonomous Vehicle Technologies in 2022
18/09/2019
Ouster is working with NVIDIA to provide lidar sensors for use in Level 3 to Level 5 autonomous driving systems being developed by major global OEMs targeting production in 2022. The lidar perception system, based on the high-resolution Ouster OS2 lidar, runs on the NVIDIA DRIVE AGX platform. NVIDIA's full-stack software delivers 360-degree sensor processing, mapping, and path planning.
_
AutoX Drives off with $100M in Funding to Expand its Autonomous Vehicle Fleet
18/09/2019
Self-driving vehicle company AutoX closed a $100M Series A funding round earlier this week, reports KrAsia. This round was led by state-owned Chinese car company Dongfeng Motor, with participation from Alibaba, Silicon Valley's Plug and Play China fund and Hong Kong Science and Technology Parks Corporation. This brings the total amount raised by AutoX to $160.1 million.
_
Veoneer Receives Thermal Cameras Award for Autonomous Vehicles
17/09/2019
Veoneer, Inc., the world's largest pure-play company focused on Advanced Driver Assistance Systems, Collaborative and Automated Driving, has been awarded a production contract to manufacture the world's first thermal camera for a Level 4 autonomous vehicle. Veoneer's engineering will be funded by a world-leading automaker to handle conditions of low visibility including darkness, smoke, sun and headlight glare.
_
Computer Vision System Helps Suzuki Drivers See and Avoid Pedestrians
13/09/2019
The Suzuki Motor Corporation has integrated Hitachi Automotive's Advanced Driver Assistance System and stereo camera into its CARRY line of light pickup trucks. The stereo camera is able to detect the presence of pedestrians at night, which in turn enables collision avoidance braking when paired with ADAS safety features.
_
TomTom unveils autonomous test vehicle
10/09/2019
TomTom released details of its latest fully autonomous test vehicle and the increased use of its maps in automated vehicles worldwide.
_
Continental acquires minority stake in Israeli start-up Cartica AI
04/09/2019
Technology company Continental announced it has acquired a minority stake in Israeli start-up company Cartica AI who develops software in the field of artificial intelligence
_
Zenuity and CERN Team up on Fast Machine Learning for Autonomous Driving
29/08/2019
Zenuity, the autonomous driving software company headquartered in Sweden, has become the first automotive company to team up with CERN, the European Organization for Nuclear Research, in the development of fast machine learning for autonomous drive cars.
_
Ouster Lidar Announces Global Expansion to European and Asia-Pacific Regions
07/08/2019
Ouster announced its expansion into Europe and the Asia-Pacific regions with new offices in Paris, Shanghai, and Hong Kong. The expansion will enable deep customer relationships and enhance local customer support through local field application engineering teams while guaranteeing faster order fulfilment to Ouster's growing worldwide customer base. "Ouster's global footprint already includes over 450 customers spanning nearly 50 countries," said Ouster CEO Angus Pacala. "Our international expansion is core to continuing to provide exceptional delivery and support in every region we operate."
_
Ford acquires Quantum Signal to bolster autonomous car effort
30/07/2019
Ford purchased Quantum Signal, the 20-year-old company behind computer-generated environments used by militaries to test unmanned remote and autonomous systems. The carmaker says it will make use of Saline, Michigan-based Quantum's "extensive experience" in real-time simulation to build out its transportation-as-a-service platform, as well as controls that support functional safety and other vehicle technologies.
_
Velodyne Lidar acquires Mapper.ai for ADAS launch; mapping and localization software
24/07/2019
Velodyne Lidar, Inc. has acquired mapping and localization software as well as intellectual property assets from Mapper.ai. Mapper technology will enable Velodyne to accelerate development of Vella, software that establishes its directional view Velarray lidar sensor.
_
Lyft opens to the public autonomous driving data set from its Level 5 self-driving fleet
23/07/2019
Lyft is offering to the public a set of autonomous driving data that it calls the "largest public data set of its kind," containing over 55,000 3D frames of captured footage hand-labeled by human reviewers, data collected by seven cameras and as many as three lidars depending on the car used, plus a drivable surface map and HD spatial semantic data that corresponds to the captured info to provide context to researchers.
_
After Baidu tie-up, BMW taps Tencent for autonomous driving in China
19/07/2019
The article idiscusses BMW's new partnership with Tencent. The Chinese tech giant, which is best known for WeChat, runs an expanding cloud computing business. BMW has also previously sought another Chinese tech leader to automate its vehicles. It has been working with Baidu,  the country's largest search engine provider with a growing list of artificial intelligence initiatives, on automated driving since 2014.
_
Baidu unveils its camera-based Apollo Lite self-driving suite
19/07/2019
A system like Apollo Lite is appealing for automakers and developers because of the inherently low cost of a camera-based system compared with a system with multiple lidar sensors, but it seems unlikely at this point that it would ever be the sole basis of a fully Level 5 autonomous vehicle.
_
Samsung Electronics to Strengthen its Neural Processing Capabilities for Future AI Applications
18/07/2019
Samsung Electronics, a world leader in advanced semiconductor technology, today announced that it will strengthen its neural processing unit (NPU) capabilities to further extend the reach of its artificial intelligence (AI) solutions.
_
VW invests $2.6 billion in self-driving startup Argo AI as part of Ford alliance
12/07/2019
VW Group is investing $2.6 billion in capital and assets into Argo AI,  the Pittsburgh-based autonomous vehicle startup that burst onto the scene two years ago with $1 billion in backing from Ford.
_
Continental develops 'production-ready' systems for automated vehicles
10/07/2019
German automotive technology supplier Continental has launched a range of new 'production-ready' systems that are ready for customers developing driverless mobility systems such as autonomous shuttle buses or 'robo-taxis'.
_
Baidu sees profit in curing Chinese drivers' parking headache
04/07/2019
During an annual conference of the tech giant Baidu, CEO Robin Li demonstrated a "valet parking" service that lets a car find a parking spot on its own after dropping off the driver. The self-parking service is expected to generate near-term revenue for Baidu before fully autonomous cars hit the road, which analysts do not expect to occur for at least a decade.
_
BMW and Daimler partner on autonomous driving, first results of team-up in market by 2024
04/07/2019
This BMW/Daimler partnership includes developing automated driving technologies that precede Level 4, too, including advanced driver assistance features like smart cruise control and automated parking. The two car makers also say that talks continue about expanding their cooperation to cover highly automated driving within denser urban areas and in city driving conditions. Both partners expect to implement the results of this partnership specifically in their own respective model series vehicles beginning in 2024.
_
Waymo makes autonomous vehicles available to Lyft riders
27/06/2019
Waymo has officially expanded its reach and is now making some of its self-driving minivans available for customers of ride-share firm Lyft. The rides are restricted to a small area just outside of Phoenix, Arizona, where Waymo has been testing self-driving vehicles and has started its own autonomous ride-share service called Waymo One.
_
Dynamic Map Platform Completes Acquisition of Ushr, Inc.
26/06/2019
Dynamic Map Platform Co., Ltd. has acquired all shares of US-based Ushr, Inc. and have completed all procedures required for the acquisition. DMP will hereby add Ushr as a group company and will begin to provide high definition 3D digital maps ("HD Maps") of 15cm absolute accuracy and <1cm relative accuracy to a wide range of users, not only in the Japanese market but also in the North American market. DMP Group will further expand map coverage from highways to surface roads and from Japan and North America to other regions worldwide.
_
California has let two Chinese startups offer robotaxis to the public
20/06/2019
China's autonomous cars are coming for passengers in the United States. AutoX and Pony.ai just became the first Chinese companies allowed to offer robotaxis in the state of California.
_
Geely is turning to Zenuity as its self-driving software supplier
19/06/2019
China-based Zhejiang Geely Holdings is tapping Zenuity,  the joint venture between Volvo and Swedish technology company Veoneer, as its preferred driver assistance and autonomous vehicle software supplier for its range of car brands.
_
Volvo Group and Nvidia team up to produce an AI platform for autonomous trucks
18/06/2019
Nvidia is positioning itself to be a major player in autonomous vehicle development. With a wide range of hardware and software offerings for automakers looking to expand their R&D efforts, the chipmaker has something for just about everyone. It's announcing yet another partnership with Volvo Trucks that will leverage its strengths.
_
VW's partnership with self-driving car startup Aurora has ended
12/06/2019
A partnership between Volkswagen and self-driving vehicle startup Aurora  has ended. Aurora, a nearly three-year-old startup that has raised $530 million, develops and supplies the "full-stack solution" for self-driving vehicles.
_
Keolis and Ericsson reveal 5G enabled autonomous vehicles at UITP 2019
12/06/2019
In the context of a growing autonomous vehicle market, Keolis is collaborating with Ericsson, a leader in mobile networks, to use 5G technology to remotely control and supervise autonomous vehicle fleets. The demonstration is part of the 'Drive Sweden' Strategic Innovation Program (SIP) whose members – including Keolis and Ericsson – collaborate in trialling 5G technology with automated vehicles.
_
With New Partnership, Fiat Chrysler's Autonomous Vehicle Strategy Takes Shape
11/06/2019
Fiat Chrysler Automobiles this week announced that it's partnering with Aurora, a self-driving vehicle technology company, to develop autonomous vehicles. FCA will integrate the Aurora Driver platform, which consists of "hardware, software, and data services" that allow vehicles to operate at Level 4 autonomy.
_
ANSYS And BMW Group Partner To Jointly Create The Industry's First Simulation Tool Chain For Autonomous Driving
10/06/2019
The simulation tool chain will enable highly automated and autonomous driving (AD) with the first vehicle launch expected in just two years. BMW Group is leveraging ANSYS' broad pervasive engineering simulation solutions and experience to speed up the development of a safety-focused solution for the­­ validation of AD systems.
_
Lyft investors are banking on self-driving cars, not ride-sharing
30/05/2019
Lyft became the first ride-hailing app to go public on Friday, skyrocketing to a $23.4 billion valuation. GM's Cruise says it will launch a self-driving car service in San Francisco by the end of this year and Lyft can be the perfect partner as GM needs a consumer-facing app and dispatching service for passengers to catch those rides.
_
Lidar startup Ouster raises $60 million in production run-up
25/05/2019
Ouster has raised $60 million as it opens a new facility that will have the capacity to assemble and ship several thousand sensors a month by the end of 2019.
_
Siemens Unveils Simulation Tool for Testing of Autonomous Vehicles
24/05/2019
Siemens AG rolled out a simulation tool that could help automakers reduce the vast number of physical test miles required for the validation of autonomous vehicles. Known as PAVE360, the new tool allows developers to design and test an autonomous vehicle system-on-chip and its surrounding electronic components in a completely virtual environment.
_
SK Telecom and Seoul government to install 5G ADAS on buses and cabs
23/05/2019
SK Telecom and Seoul metropolitan government will install 5G-enabled Advanced Driver Assistance Systems on buses and cabs to develop a real-time HD map for use in autonomous vehicles.
_
Driverless electric truck starts deliveries on Swedish public road
15/05/2019
A driverless electric truck began daily freight deliveries on a public road in Sweden on Wednesday, in what developer Einride and logistics customer DB Schenker described as a world first.
_
GM's self-driving division Cruise raises another $1.15 billion
07/05/2019
Post-money valuation is now $19 billion
_
Why Tesla is taking a different approach to self-driving cars
04/05/2019
Elon Musk does not mince words when rejecting the technologies that other companies are relying on to control their driverless cars. "The two main crutches that should not be used — and, in retrospect, will be obviously false and foolish — are Lidar and HD maps. Mark my words," the Tesla chief executive said recently.
_
NVIDIA's End-to-End Autonomous Vehicle Solution Is Huge Opportunity
22/04/2019
NVIDIA (NVDA) is a leader in the autonomous driving market with its advanced end-to-end solutions. Intel (INTC) is catching up in this space but is still far behind NVIDIA in providing a complete end-to-end solution. NVIDIA has expanded its autonomous driving market to include trucks, mobility services, and even construction and industrial vehicles like forklifts.
_
Uber ATG gets $1B to accelerate toward self-driving car production
19/04/2019
Toyota Motor Corp., DENSO Corp., and the SoftBank Vision Fund announced a $1 billion investment in Uber Technology Inc.'s Advanced Technologies Group, which is developing self-driving vehicles. The companies are expanding on existing partnerships in the new Uber ATG entity, which is maneuvering in a crowded and well-funded field.
_
Aeva will supply lidar sensors to Audi's autonomous driving division
17/04/2019
 In just over a year, Aeva has raised over $45 million in funding and attracted Canaan (an early investor in PrimeSense) as an investor.It has an automotive partner in Autonomous Intelligent Driving (AID), Audi's wholly owned self-driving R&D subsidiary and the "center of excellence" for Volkswagen Group's AV technologies.
_
VW says China to become global software development hub to autonomous tech
15/04/2019
Volkswagen will use Chinese software developers to help design a global autonomous vehicle architecture thanks to the prevalence of qualified programmers which carmakers are struggling to hire elsewhere, senior executives said on Monday.
_
Tesla is raising the price of its full self-driving option
14/04/2019
Tesla buyers will have to pay more for an option that isn't yet completely functional, but that CEO Elon Musk promises will one day deliver full autonomous driving capabilities. Musk tweeted  that the price of its full self-driving option will "increase substantially over time" beginning May 1.
_
ZF introduces coPILOT system for next-gen ADAS powered by ZF ProAI and NVIDIA DRIVE; "Level 2+" system
12/04/2019
ZF announced ZF coPILOT, an intelligent advanced driver assistance system leading to enhanced safety and driving comfort opportunities. Leveraging the power of AI and equipped with a comprehensive sensor set, vehicles can perform various automated driving functions, especially on freeways.
_
BMW Builds its Own IT Platform to Process Data From its Autonomous Vehicles
27/03/2019
Self-driving vehicles generate terabytes of data, which needs to be analyzed during the development process, so that deep-learning algorithms can make safer driving decisions and improve over time. The challenge for automakers is how to sort and analyze all of this data so it can be used more efficiently for self-driving vehicles. To address this problem, BMW is built its own IT platform it calls D3.
_
Ford to build new factory in Michigan for autonomous vehicles
20/03/2019
Ford is building a new plant in Michigan for autonomous vehicles as the company realigns some factories to focus on its future lineup of self-driving and electric cars.
_
Hyundai and Yandex sign deal to develop self-driving car tech
19/03/2019
Russia's top technology company Yandex has signed a deal with South Korea's Hyundai Motor Group to develop self-driving car technologies, as the two scramble to make up ground on global rivals in the fiercely competitive space such as Alphabet's Waymo, Tesla and General Motors.
_
Toyota first customer for Nvidia's new AV simulation platform
18/03/2019
Computing company Nvidia said its Drive Constellation virtual proving ground is now available for customers. The first user of the open platform will be the Toyota Research Institute, which said Monday it will integrate a number of Nvidia products throughout its plans for training and developing autonomous driving technology.
_
GM Cruise to double its autonomous-car team to meet robo-taxi goal
13/03/2019
GM announced this week it will double its AV team by the end of 2019, adding 1.000 workers to reach its objective of launching a Robo-taxi before the end of the year.
_
Uber's self-driving car unit was burning $20 million a month
12/03/2019
In the run up to its IPO, court filing regarding Uber contentious with Waymo reveals new details of Uber's huge spending and equally huge ambitions: in 2016, Uber thought it would have 75,000 autonomous vehicles on the roads this year and be operating driverless taxi services in 13 cities by 2022.
_
Why Waymo Is Selling Its Autonomous Driving Sensors
08/03/2019
Waymo will start selling its own Lidar sensors to help drive down production costs. According to the company, it's already in talks with dozens of potential customers.
_
Volkswagen's head of commercial vehicles says driverless vehicles have limited appeal and high cost
05/03/2019
Thomas Sedran (Volkswagen's head of commercial vehicles) says autonomous vehicles will take at least another five years to perfect, with the cost and complexity of rolling out the technology globally serving to undermine the business case.
_
Pronto promises level 2 system to fleets in 2019
28/02/2019
Pronto.ai, a new company co-founded by the creator of Otto, plans to make its "Copilot" Level 2 automated software and driver monitoring system available to fleets later this year.
_
Drive.ai looks for a buyer
28/02/2019
Silicon Valley self-driving car technology startup Drive.ai is apparently on the market and looking for a buyer, according to an unconfirmed report.
_
RIDOT Begins Testing for Autonomous Vehicle Pilot Project
21/02/2019
The vehicles are being tested this week on low-volume roads in the park as the beginning phase of a pilot project scheduled to launch in Providence in the spring of 2019
_
Apple sheds light on safety of its AV program
20/02/2019
The company said it required a safety driver and an operator in the front seats of its vehicles whenever they're operating in automated mode.
_
HD Maps: Moving Towards a New Safety Standard in Autonomous Driving
19/02/2019
The most important considerations while looking at the future of HD maps are: the impact of speed, quality and cost
_
New simulator to aid autonomous vehicle development
18/02/2019
The Advanced Vehicle Driving Simulator (aVDS) provides the organisation with essential driver-in-the-loop testing capabilities, for developing vehicle dynamics, ride handling, ergonomics, driver behaviour, powertrain refinement and more.
_
Analysis: California Self-Driving Reports Indicate Where We Are in Journey
18/02/2019
Waymo and GM lead the market whereas several players such as Bosch, Samsung have also filed for self-driving reports.
_
Singapore ranks second globally in Autonomous Vehicle Readiness report
18/02/2019
Singapore ranked number one in the criteria such as government, infrastructure and consumer acceptance. It is only second to Netherlands. While China ranks extremely low at number 20.
_
Giving keener "electric eyesight" to autonomous vehicles
14/02/2019
MIT researchers have developed a sub-terahertz-radiation receiving system that could help steer driverless cars when traditional methods fail
_
Canada is handing BlackBerry $40 million to help it develop self-driving car technology
14/02/2019
The company is putting $300 million of its own money into the initiative, expected to create 800 jobs over the next decade
_
Self-driving tractor-trailer start-up TuSimple achieves unicorn status in funding round that values it at $1 billion
13/02/2019
Autonomous trucking company TuSimple has achieved unicorn status on Wall Street with a fresh funding round that values the start-up at $1 billion.
_
Sensor, Processor innovations move autonomous vehicle forward
12/02/2019
A very interesting article detailing the new age sensors and processors technologies.
_
Super Cruise HD Map Developer Ushr Acquired By Dynamic Map Platform Of Japan
12/02/2019
Ushr, the Detroit-based developer of high-definition maps used in General Motors Super Cruise system is being acquired by Japan's Dynamic Map Platform Co. (DMP) Ushr was itself spun off from GeoDigital in spring of 2017. The price of the acquisition has not been disclosed.
_
Why Uber's largest investor just plowed almost $1 Billion into autonomous vehicle startup Nuro
11/02/2019
The Japan-based SoftBank (Uber's largest shareholder) is investing $940 million into the robotic delivery startup Nuro. This pushes the company's valuation to $2.7 billion. Nuro is working on a pilot program with Kroger to move goods between shoppers and a few of the grocery's giants 2,800 stores in 35 states.
_
Amazon, Sequoia invest in self-driving car startup Aurora
08/02/2019
Aurora has raised more than $530 m in a series B round led by Sequoia Capital and boasts of strategic interest from Amazon. Lightspeed Venture Partners, Geodesic, Shell Ventures and Reinvent Capital are also participating in the round with the previous round funders Greylock and Index ventures. Net worth of Aurora is estimated to be $2.5 Billion.
_
Nissan-Renault alliance to join Google on self-driving cars
05/02/2019
The alliance and Waymo will cooperate in MaaS. Possibilities include developing a fleet of driverless taxis using Nissan vehicles and a system that handles reservations and payments.
_
Ike raises $52m for self-driving trucks
05/02/2019
In a series A financing round led by Bain Capital Ventures, with participation from Redpoint Ventures, Fontinalis Partners, Basis set ventures and Neo have raised $52m. The noteworthy thing about the start up is that rather than developing an in-house driverless solution, it is licensing autonomous delivery company Nuro's localisation, perception, prediction and planning software.
_
VW, BMW and Daimler hold talks on cooperation in self-driving cars
25/01/2019
Industry-wide collaborations on self-driving cars between OEMS and suppliers are arising to reduce costs. Major parts suppliers including Bosch, Continental and ZF are also known to be taking part. Another major reason for such a joint venture is to standardise safety measures across the industry and to enable all autonomous vehicles to communicate in an understandable language.
_
Waymo to build self-driving cars in Michigan
25/01/2019
This new facility will be dedicated for the mass production of level 4 autonomous vehicles. These vehicles will be used for Waymo's ride hailing services business and the auto supplier used for the purpose of installing Waymo self driving system in vehicles manufactured by others will be Magna international. In addition to private investments of US$13.6m, it has attracted US$8m in funding from the Michigan Economic Development Corporation.
_
Daimler invests over $570 in AV truck innovations
13/01/2019
At CES, Daimler AG announced an investment of over $570 million towards the company's goal of continuing to lead innovation around creating the next generation of SAE Level 4 highly automated trucks. The company plans to add over 200 jobs to their global operations to ensure their continued success in the the self-driving category.
_
UK Government gives go-ahead for 3 new AV trials
10/01/2019
The Government has given the go-ahead for three new trials of self-driving vehicles, which are expected to reach UK roads by 2021.
_
Baidu announces own platform for mass-produced AVs
10/01/2019
Baidu has announced the launch of Appollo Enterprise, an open-source AV technology platform. The company claims that Apollo is already used by 130 partners around the world. One of its newest partners, Chinese electric vehicle startup WM Motors, plans to deploy level 3 autonomous vehicles by 2021.
_
Deloitte: Consumer trust in AVs appears to be stalling
07/01/2019
Consumers' appetite for self-driving vehicles lags the automotive industry's pace of investment in advanced vehicle technology, according to the "2019 Deloitte Global Automotive Consumer Study."
_
TomTom works with DENSO to create AV software platform
04/01/2019
TomTom, which specializes in location technology, has announced that it will work with DENSO—a global automotive components manufacturer— on its software platform for autonomous vehicles. The companies will develop a complete autonomous driving system by combing TomTom's High Definition (HD) Map with DENSO in-vehicle sensors such as cameras and radars to power the localization, perception and path planning functions for the system.
_
GM president to lead Cruise
30/11/2018
Ammann will help drive the commercialisation of self-driving tech
_
VW to invest €44 billion on EVs, AVs by 2023
16/11/2018
Volkswagen Group on Friday said it will spend 44 billion euros ($50.2 billion) on electric vehicles, digitalization, autonomous driving and new mobility services by 2023.
_
Waymo to roll out public AV taxi service in December
13/11/2018
Waymo, the secretive subsidiary of Google's parent company, Alphabet Inc., is planning to launch the world's first commercial driverless car service in early December, according to a person familiar with the plans. It will operate under a new brand and compete directly with Uber and Lyft.
_
Bosch and Daimler target San José to become pilot city for AV ride-hailing service
08/11/2018
Located on the southern shore of San Francisco Bay in Silicon Valley, and with more than one million inhabitants, San José is the third biggest city in California. It is planned to be the pilot city for trials, targeted to begin during the second half of 2019
_
Volvo Cars and Baidu join forces to develop and manufacture AVs
01/11/2018
Volvo Cars has reached an agreement with Baidu, the leading Chinese internet search provider, to jointly develop electric and fully autonomous drive-compatible cars with the aim of mass producing them for China, the largest car market in the world.
_
Ford and Baidu announce two-year joint AV test project in China
01/11/2018
Ford Motor Company and Baidu Inc. have announced a two-year joint autonomous vehicle test project in which they'll work together to further advance the development and on-road testing of autonomous vehicles in China.
_
Ford and VW consider wide partnership
01/11/2018
The Volkswagen Group and Ford Motor are discussing a wide-ranging partnership that stands to change the German industry.
_
Renault-Nissan-Mitsubishi becomes lead investor in Chinese AV company WeRide.ai
31/10/2018
Alliance Ventures, the strategic venture capital arm of Renault-Nissan-Mitsubishi, has become the lead strategic investor of WeRide.ai (formerly JingChi.ai), China's leading autonomous driving company focused on Level 4 (L4) self-driving technology, following completion of the company's Series A funding.
_
GM's Cruise expectations hit speed bump
24/10/2018
"Those expectations are now hitting speed bumps, according to interviews with eight current and former GM and Cruise employees and executives, along with nine autonomous vehicle technology experts familiar with Cruise. These sources say that some unexpected technical challenges – including the difficulty that Cruise cars have identifying whether objects are in motion – mean putting GM's driverless cars on the road in a large scale way in 2019 is looking highly unlikely."
_
Drivers are being given "dangerous" false impressions of what the latest automated driver assist systems are capable of.
19/10/2018
Nissan has confirmed to the company that it will start calling these features "assist systems" and will stop using the words "autonomous" or "automated"
_
BMW Unveils The First Driverless Motorcycle
19/10/2018
The point of the whole thing is rather unclear. More PR than product?? Aim is only:" to detect dangerous situations early on and support the driver with appropriate safety systems "
_
Israeli startup VAYAVISION raises $8 million for its autonomous vehicle perception system
16/10/2018
Tel Aviv-based startup VAYAVISION that works on raw data fusion and perception systems for self-driving vehicles has landed an $8 million funding round led by Viola Ventures, Mizmaa Ventures, and OurCrowd with strategic investment from Mitsubishi UFJ Capital and LG Electronics.
_
Honda buys a stake in GM's Cruise
08/10/2018
Cruise, which GM acquired in 2016, now has the backing of a renowned technology investment firm and a rival automaker, Honda Motor Co., which last week agreed to invest $2.75 billion in Cruise over the next 12 years. That includes an immediate $750 million infusion for a 5.7 percent stake in the company.
_
Nokia's specialist and others argue 5G is needed for AVs
27/09/2018
A BBC story on the necessity of 5G networks for AVs – for and against.
_
Softbank's ARM unveils dedicated chip design for autonomous cars
26/09/2018
British chip designer ARM has introduced the first chip for AVs. It expects the first cars using the processor to hit the roads in 2020.
_
BMW drives to cut battery costs, open to AV partnership
16/09/2018
German luxury vehicle maker BMW AG plans more deals with mining companies to secure electric vehicle battery materials, and is open to forming alliances to share the costs of developing autonomous-vehicle systems, the automaker's research and development chief told Reuters.
_
46 corporations working on AVs
04/09/2018
CB Insights' profiles of 46 companies working on autonomous vehicles (updated 9/4/2018).
_
Waymo's AVs struggle to understand intersections, frustrate Arizonians
30/08/2018
One of the largest frustrations expressed by residents in Arizona about Waymo's AVs is  their inability to cross a standard T-intersections
_
Toyota invests $500m in Uber as part of AV partnership
28/08/2018
Toyota is investing $500 million in ride-sharing giant Uber for the development of self-driving vehicle technologies as part of a wider partnership between the pair. Toyota said Uber will be integrating its self-driving technology with its own automated safety support system, Toyota Guardian, for purpose-built vehicles for deployment on Uber's network, beginning with pilots in 2021.
_
Waymo sets up shop in shanghai
24/08/2018
Waymo is setting upp shop in Shanghai, according to a filing with China's National Enterprise Credit Information Publicity System. The new subsidiary, with 3.5 million yuan ($508,000) in registered capital, will design and test autonomous vehicle products and parts and may also handle business consultancy and supply chain management and logistics inquiries, the filing said.
_
China issues its first national standards for testing of AVs
14/08/2018
China has deployed a set of national standards for testing smart autonomous cars on roads, which is expected to accelerate the technology's development. Approximately 12 regional governments have previously issued their guidelines on the road testing of autonomous vehicles, with the first released in Beijing in December 2017, however this is the first set at a national level.
_
Bosch invests in Autonomous driving map startup DeepMap
14/08/2018
Robert Bosch Venture Capital GmbH (RBVC), the venture capital arm of global automotive parts supplier Bosch Group, has completed an investment in mapping startup DeepMap Inc, a start-up based in Palo Alto, California that is building high definition maps specifically for self-driving vehicles.
_
The Insurance institute for Highway safety developing rating program for ADAS features
09/08/2018
The Insurance Institute for Highway Safety (IIHS) is in the process of developing a ratings program for adaptive cruise control, lane-keeping systems, and other advanced driver assistance systems.
_
Apple Invents an Augmented Reality Windshield
04/08/2018
An European Patent application from Apple describes a future reality windshield system and how occupants of an autonomous vehicle having a FaceTimes session can use the windshield.
_
Beijing announced the first regulation regarding autonomous driving
18/12/2017
December 18, Beijing Municipal Commission of Transport released "Guiding Opinions of Beijing Municipality on Accelerating Road Testing of Autonomous Vehicles (Trial Implementation)" and "Detailed Rules for the Administration of Testing and Management of Autonomous Vehicles in Beijing (Trial) ". These are the first regulations regarding autonomous driving in China. The regulations provide definitions of autonomous vehicles and explain the details on testing AVs such as there must be a human driving inside when testing and the vehicle must be equipped with devices to record the 60s before any accident happens . Soon afterwards,  traffic management departments will launch the first test roads that can be used for autonomous driving tests.
_
GM acquires LIDAR technology company Strobe
09/10/2017
General Motors has acquired LIDAR technology company Strobe, which will join GM's Cruise Automation team focused on developing and deploying self-driving vehicles. This follows Ford's prior investment in major LIDAR manufacturer Velodyne. Google's Waymo is also said to be manufacturing their own LIDAR devices.
_
Washington State Governor signs executive order to allow testing with no driver present
07/06/2017
Gov. Jay Inslee today signed an executive order to support safe testing and operation of autonomous vehicles (AVs). The executive order establishes an interagency workgroup to work with local, regional and federal officials, stakeholders and industry groups, recommend changes or clarifications to state polices and rules about AVs, and examine other emerging automated transportation technology. The order also enables pilot programs for organizations developing AV equipment and technology.
_
Continental bets on electric cars
27/04/2017
CONTINENTAL, a German auto parts supplier, announced last night that it will invest 300 million euros (US$328.44 million) globally on developing technologies related to electric and hybrid vehicles by 2021.
_
Nissan joins VW and BMW on mobile mapping for autonomous driving
25/04/2017
Nissan Motor Co. joined German automakers BMW AG and Volkswagen AG in allowing the driving data collected by Mobileye NV chips and sensors to be used in a collective map to enable autonomous driving.
_
Bosch in self-driving tie-up with China's Baidu, AutoNavi
19/04/2017
Baidu is a Chinese internet giant and the partnership will also include NavInfo and AutoNavi, which are Chinese mapping firms. The partnership is meant to incorporate the data from Bosch's radars and video sensors to create and update the maps needed autonomous driving.
_
Germany approves Level 4 automation – with caveats
13/04/2017
The Bundestag voted for a change in the traffic law to allow for high automation but leaves the liability to the driver.
_
New regulations to address automated vehicle technology
10/04/2017
Road Traffic (Amendment) Act 2017 has been passed by the Singapore government in order to ensure that there are regulations in place to facilitate autonomous vehicles. The Act will allow government to better regulate trials of autonomous vehicles. The Act will require autonomous vehicle testers to obtain special insurance or to deposit a security with the Land Transport Authority.
_
Bosch announce partnership with NVIDIA
15/03/2017
Following announcements at CES, Bosch are building AI based car computers with NVIDIA for l4 autonomy
_
Intel acquires Mobileye for $15.3 Billion
13/03/2017
Audi Is Using Nvidia Tech to Bring Self-Driving Cars to Market by 2020
_
German automaker Audi (AUDVF, -0.48%) will use U.S. chipmaker Nvidia's (NVDA, -1.05%) artificial intelligence computing platform to bring autonomous vehicles to the road by 2020, the companies announced Wednesday night at CES, the annual consumer electronics show in Las Vegas.
06/01/2017
BMW, Intel, and Mobileye will have self-driving cars on the road later this year
_
Today, BMW, Intel, and Mobileye announced their intention to deploy 40 autonomous vehicles for testing on public roads in the second half of 2017. The cars — BMW 7 series equipped with Intel and Mobileye technology — will be on the roads in both the US and Europe for public trials, the companies say.
04/01/2017
Mobileye installs anti-crash tech on NYC cars
_
Together with insurer Atlas Financial Holdings, Inc., Mobileye said, it has equipped thousands of New York City-based rideshare vehicles, such as those available through popular apps including Uber and Lyft, with advanced collision avoidance systems that aim to prevent accidents.
13/12/2016
Allstate partners with Stanford University on autonomous vehicle research
_
Allstate is working with Intelligent Systems Laboratory at Stanford to build an understanding of the implications of connected cars and autonomous vehicles.
13/12/2016
Allstate partners with Stanford University on autonomous vehicle research
_
Allstate is working with Intelligent Systems Laboratory at Stanford to build an understanding of the implications of connected cars and autonomous vehicles.
13/12/2016
Michigan passes new laws to set up the Autonomous market in the state.
_
The new regulations allow for testing and deployment of on-demand networks of self-driving vehicles as well as the eventual sale of self-driving cars to consumers.
09/12/2016
Apple reveals plans for self driving car
_
Also mentioned in the letter is Apple's agreement with the standards that companies should share de-identified scenario and dynamics data from crashes and near misses, including time-series of vehicle kinematics and roadway and object characteristics. Apple has written a letter to the National Highway Traffic Safety Administration asking for the government to help "new entrants" to the vehicle market to have "the same opportunity" that "established manufacturers have when it comes to testing on public roads. By this, Apple is requesting for the NHTSA to expedite the exemptions requests needed to test vehicles. Congress recently enacted provision in the FAST (Fixing America's Surface Transportation) Act for established manufacturers to test on public roads without needing exemptions in the FMVSS (Federal Motor Vehicle Safety Standards). Apple rogue that this should be extended to new entrants.
05/12/2016
UK Insurance Association Calls for International Crash Data Standards for Autonomous Vehicles 
_
Association and Thatcham are lobbying for international standards to be set for all crashes occurring with an Autonomous Vehicle. This would include an indication of whether the vehicle was operating autonomously or not and what technology was in use.
22/11/2016
Google Said to Plan Ride-Sharing Service With Fiat Chrysler.
_
Google parent Alphabet Inc. plans to start a ride-sharing service with Fiat Chrysler Automobiles NA's minivans as part of a reorganization of the tech company's automotive unit, people familiar with the matter said.
13/10/2016
Infineon acquire Innoluce BV
_
Infineon bought the chipset makers to strengthen its ability to produce Lidars
11/10/2016
Pennsylvania Unveils Guidelines for Autonomous Vehicles
_
PennDot have put forward recommendations for legislation to go forward to allow control over autonomous testing to be handed to the PenDott. The aim of this is to allow and encourage manufacturers to test their autonomous vehicles in Pennsylvania, with a focus on innovation around driverless vehicles. Currently policy for HAV only applies to vehicles of which control can be taken by a driver at any time.
06/10/2016
Cadillac is out of the HAV race
_
supercruise will be a big part of GM's strategy towards automation and the tech launch has been delayed because of issue of "integration". Cadillac will have super cruise but the company has declared itself out of the race on HAV – stating it was not in their strategy or in their customer segment's interest. Finally a company that states it won't follow the rush! Correction: Cadillac showed off supercruise in April 2017
05/10/2016
Government Takes Another Step Forward Towards a Self-Driving Era
_
Korean government supports autonomous vehicles development through increased testing, commitment to AV commercialisation by 2020 and through standardisation of frequency bandwidth.
30/09/2016
Uber rival Grab partners with driverless car firm in Singapore
_
Grab and nuTonomy have reached an agreement to allow riders to book a ride using an autonomous vehicle in Singapore. nuTonomy hopes to have 100 commercially available AVs by 2018 and a dozen by the end of 2016. At first, an engineer will also be present in the car to monitor the environment and take over the driving task if the ride takes the vehicle outside the one-north district.
23/09/2016
Germany to create world's first highway code for driverless cars
_
3)    If human removes hands from steering wheel, the car manufacturer is liable
2)    An AV system will never distinguish between humans based on categories such as age or race
1)    A car will always opt for property damage over personal injury
Three things are laid out:
21/09/2016
Sweden's Volvo, Autolive hook up in driverless-car race
_
The two companies are joining forces to develop a software for the autonomous vehicle market. First assistance systems are expected to be available for sale by 2019 and automated driving technology by 2021. Auto-live has traditionally been a supplier of safety belts and air bags, but is growing its product lines ranging from camera, sensors, radars, mapping, and other assistance systems.
06/09/2016
France rolls out 'world's first' driverless buses
_
Two electric vehicles will be shuttling a maximum of 15 passengers during a test trial of one year in Lyon, France. The buses have a top speed of 20km/hr and will be making 10 stops. Buses are manufactured by Navya, prototypes were tested in 2013 and trial begins in 2015 (about 2-3 years from prototype to road testing).
02/09/2016
Baidu and Nvidia team up to work on artificial intelligence for self driving car
_
Title tells most of the story. Another interesting point is that earlier this week, Baidu received approval from the California Department of Motor Vehicle to start testing autonomous vehicles in public roads.
01/09/2016
French-made Driverless bus trial in South Perth an Australian first
_
The vehicle is considered level four. It can carry 11 passengers and travel at up to 45km per hour, although its average speed will be 25kph. It will travel down a pre-programmed route on the foreshore, but it has the ability to detect other vehicles and read traffic lights.
01/09/2016
Driverless vehicle on trial in Downtown Dubai
_
The strategy aims at switching 25 per cent of total mobility in Dubai to driverless journeys using various transit means by 2030. Capable of moving at a speed of up to 40km/h, EZ10 cruises at 25km/h and is ideal in pedestrian areas and dedicated cycle lanes. The vehicle is also special needs-friendly, with a movable ramp allowing access to wheelchair-bound passengers.
01/09/2016
Tesla starts the new InsureMyTesla plans in Australia and Hong Kong, hinting towards entering into the industry
_
Tesla's insurance programs will be underwritten by AXA in Hong Kong and QBE in Australia. Tesla is getting more involved because owners have been paying too much for insurance due to insurers incorrectly listing the Model S's trim levels. Insurers are also not yet able to properly insure cars that receive software updates. The insurance is in the pilot stage only.
31/08/2016
Drive.ai uses deep learning to teach self-driving cars and to give them a voice
_
Drive.ai is working on a platform that will allow cars to communicate more effectively with pedestrians outside of the car.
30/08/2016
Russia's search giant, Yandex, is making a self-driving shuttle bus
_
It's partnering with Daimler, truck maker Kamaz and government-backed researchers at NAMI on an autonomous shuttle bus that could carry up to 12 people and travel about 124 miles on a charge. Yandex is contributing its experiences with artificial intelligence, computer vision and voice recognition, and it'll even be central to the interface — you'll use a Yandex-linked mobile app to pinpoint your destination.
29/08/2016
Low-cost precise positioning for automated vehicles
_
Discusses the technology and viability of GNSS positioning systems that could help cars stay in lanes even in harsh weather conditions. Accuracy can be up to the centimetre. Very technical writing – could be useful during potential during CNES project.
28/08/2016
Self-driving taxis hit the road in Singapore
_
Singapore has claimed a head-start in the global race to deploy self-driving cars with the launch the world's first public trial of a robe-taxi service. The trial allows selected members of the public to use a smartphone app to hail a free ride in autonomous cars operated by autonomy. The passengers, traveling either in a specially configured Renault Zoe or Mitsubishi i-MiEV electric vehicle, will be accompanied by one of the company's engineers, who can take control of the vehicle if necessary.
25/08/2016
Mobileye and Delphi Join to Produce Self-Driving System by Late 2019
_
A new technology partnership between top auto suppliers Mobileye and Delphi automotivee could pull ahead production of self-driving cars to late 2019. They plan to begin a turn-key system for self-driving cars early next year.
23/08/2016
BMW to launch its first full autonomous vehicle iNext in China
_
BMW announced its latest plans to build cars in the preparation for launching its first fully autonomous vehicles in China in 2021. BMW will work with technology giants Intel and Isreali manufacturer Mobileye to make iNext a fully autonomous vehicle.
23/08/2016
Volvo cars and Uber join forces to develop autonomous driving cars
_
Uber's autopilot car will hit the road soon, and will roll out self-driving taxi services in the US by the end of the month
22/08/2016
Velodyne LiDAR has accept a joint venture investment of $150 million (50/50) by Baidu and Ford. This investment will help Velodyne LiDAR improve the design and performance as well as to reduce the cost of its lidar products. –    On August 18, Uber has announced the acquisition of autonomous truck start-up company Otto. Getting a share of the freight revenues, Uber will obtain a very predictable source of revenues. –    Uber will roll out the self-driving Uber Taxi service in the US by the end of the month. Starting from later this month, Uber will allow consumers to hail a self-driving taxi in the city of Pittsburgh, Pennsylvania using the Uber app. These self-driving taxis are a modified version of Volvo XC90 SUV, equipped with dozens of sensors and cameras, Lidar and GPS signal receiver.
_
Macrolink Group made a $50 million strategic investment in LeSEE. 
21/08/2016
The investment made by Macrolink Group will help LeSEE push further in its development in autonomous vehicle, with the support from its technology provider Faraday Future.
_
Delphi surpasses Uber on providing autopilot taxi services
17/08/2016
Delphi announced that it will need to implement on-demand autopilot taxi services, with three-year polio scheme in Singapore. With first year dedicated to related construction, Delphi will roll out vehicle road test on the second year. Delphi hopes to offer services including communication systems for autonomous vehicles and control systems, transportation and cloud services – a wholistic ecosystem.
_
China clears road for Uber to operate legally
02/08/2016
China issued nationwide ride-hailing regulations, making it the largest country to formally legalise the sector at a national level. Provisions in the previous draft – forcing Uber and Didi to operate like traditional taxi companies – have been struck from the final version, although local governments are allowed to set minimum and maximum fare prices.
_
Mobileye will stop providing technical support on ADAS Autopilot to Tesla
28/07/2016
Mobileye wants to be more involved with how its technology is deployed and Tesla refused to grant this permission. Mobileye is setting its sights more on fully autonomous vehicles in order to avoid the complications with driver handoff. EyeQ4 will improve on angle collision situations.
_
Mobileye will no longer provide technical support for Tesla's autonomous driving system
28/07/2016
Mobileye will not extend the contract with Tesla beyond EyeQ3 product. Mobileye will continue the support and maintain of the current Autopilot with Tesla, including safety function upgrades, but this will not include hardware upgrades. Mobileye will introduce EyeQ4 in 2018.
_
Nissan's new Serena ProPILOT technology makes autonomous drive first for Japanese automakers
28/07/2016
Nissan Motor Co., Ltd. announced today that the new Serena, scheduled to go on sale in Japan in late August, will come equipped with the company's ProPILOT autonomous drive technology, offering convenience and peace of mind during highway mobility. ProPILOT is a revolutionary autonomous drive technology designed for highway use in single-lane traffic. ProPILOT will be introduced into other vehicles, including the Qashqai in Europe in 2017. There are also plans for the technology to be introduced in the U.S. and China markets.
_
The memory of cars
26/07/2016
Article discusses the data storage and memory needs for Autonomous vehicles and highlights certain companies that are leading in the data storage space.
_
Synopsis new technology acquires new car safety certification
20/07/2016
Synopsis announced a new generation of Automatic Test Pattern Generation (ATPG) tool TetraMAX II, which has passed the ISO 26262 automative functional safety standard certification. TetraMAX II can test multiple fault models, and at the same time will reduce to a minimum the cost of test samples and test pattern generation time.
_
UK consults on insurance, driving rules for autonomous cars
20/07/2016
Britain launches a consultation to change the highway code in order to allow autonomous cars on the road by 2020. Government is showing initiative to remove regulatory barriers for ADAS and are also looking at changing insurance law.
_
Aimed at autonomous vehicle, chances of winning for Intel with newly found partnerships
11/07/2016
Traditional chip maker Intel has made new progress in the field of autonomous driving: on 1 July 2016, BMW, Intel and Mobileye announced a partnership, aiming for mass production of autonomous vehicles by 2021.
_
Uber plans to track driver behaviour through app
06/07/2016
Uber plans to monitor driving behaviour like braking, speeding, etc. It will give drivers feedback on their driving behaviours and compare to other Uber drivers in the city. The data will also be used to track driving patterns that can be used for Uber autonomous car ventures. The driving behaviour is not being used specifically for insurance purposes, but shows Uber is finding value in tracking driving behaviour. Could be a step towards UBI.
_
Self-driving cars are being tested by their own instructor "Synthia"
01/07/2016
"Synthia" is an AI program that creates real world situations for computers to learn how to react to the possible dangers of the road. It is being developed at the Computer Vision Centre in Barcelona, Spain.
_
General Motors invests in Canada to develop autonomous technology
24/06/2016
General Motors will expand its engineering base in Canada, creating 1000 new jobs and investing $10 million in Ontario for the development of autonomous car technology. Article also mentions the GM acquisition of Cruise Automation, a startup that develops autonomous vehicle technology.
_
Can the 2017 Volvo S90 ride safety and self-driving to serious market share?
23/06/2016
Article outlines some of the successes and some of the failures with the S90 ACC feature that can actively keep you entered in the lane. Interestingly, Volvo makes almost all ADAS features standard except blind spot recognition and rear cross traffic alert because it deemed these features "non-essential".
_
Didi Chuxing gets $600 million strategic investment from China Life
14/06/2016
Investment comes from China Life, China's largest state-owned commercial insurer.
_
Thatcham Research on why European OEMs should follow US on autonomous emergency braking fitment
12/06/2016
Interview with representative from Thatcham. Brings some interesting figures: 45% of new cars launched in 2016 have AEB has standard, 5-star safety will no longer be given to vehicles if AEB is not standard. Survey of customers: 70% say safety is an important factor in choosing new car, 82% feel they should not have to pay extra for safety. Highlights issue with dealers not pushing safety features and the problems with a lack of standardisation with the branding of AEB and its level of benefit.
_
Uber and Fiat in Discussions to Form a Self-Driving Car Partnership
09/06/2016
Very early stage, Uber has been chatting with several automakers. Uber also confirmed it had formed an auto-leasing deal with Toyota
_
Insurer launches UK's 'first driverless car policy'
08/06/2016
Adrian flux creates a policy for cars with autonomous features. They already include standard coverage for autonomous braking but now add new covers like in cases of failure to install vehicle software updates and security patches, satellite failure affecting navigation, failure of the operating system in the vehicle, loss damage for car hacking.
_
Mobile and GM to collect map data through self-driving cars
07/06/2016
GM plans to use Mobileye's technology in the 3 million cars it sells annually. GM is also working with Mobileye on their REM localisation product which will allow GM to collect 100 million miles of data per day in the US. Another example of "land grabbing" on the part of an OEM trying to get its hands on data.
_
Alibaba & SAIC to form a joint venture for connected cars
02/06/2016
SAIC is China's largest automotive manufacturer and is partnering with Alibaba to bring the car into the world of the internet. This is viewed as the first step to establish the type of car-to-car and car-to-infrastructure that we will need to deploy fully autonomous vehicles.
_
Michigan moves beyond of testing driverless cars, to allow operation of self-driving car
02/06/2016
Michigan is the first state to allow this on the roads. The legislation made in 2013 that allowed the testing of autonomous vehicles was updated to include cars on public roads and without anyone at the wheel.
_
Zoox receives funding, crosses US $1 billion in valuation
01/06/2016
Zoox is developing its own fully autonomous vehicle from scratch and expects to have a level 4 autonomous taxi ready for public roads as early as 2020.
_
Intel buys computer vision startup Itseez to improve navigation in self-driving cars
30/05/2016
Itseez is a computer vision and machine learning startup. Intel has also recently purchased Yogitech, another IoT company. Intel announced in March 2016 that they will be shifting business focus to an IoT, connectivity business model. Look out for intel in the automotive space.
_
Samsung and SK Telecom to launch world's first nationwide network for the Internet of Things in South Korea
26/05/2016
Partnership set to build a LoRaWAN network (long-range wide-area network) the allows objects to communicate with each other over a wireless signal that is more power efficient and cheaper than WiFi, cell networks, and bluetooth. Network will be rolled out throughout South Korea by mid 2016 and is the first country-wide roll-out. Similar network has been tested in Amsterdam (see link)
_
NXP wants to set the standard for both self-driving computing and ADAS with BlueBox
25/05/2016
NXP reveals its BlueBox technology that is meant to plug into existing cars to give it autonomous functioning. BlueBox is an operating platform that includes sensors and NXP's semiconductor. The platform is open-sourced and therefore can be customised by car makers – 4 of the largest 5 carmakers are now using BlueBox in their R&D. Power requirement is a bit high, but it is the most integrated system that has been released yet (semiconductor-OS platform-sensors).
_
Otto is bringing autonomous driving to American highways
23/05/2016
Otto announces intention to bring fully autonomous trucks to highways. They are currently in testing phase near headquarters in California.
_
DURA Automotive Systems selects Green Hills Software's Platform for Advanced Driver Assistance
19/05/2016
Green Hills Software was chosen by DURA to supply the software needed to power its automated control systems. DURA is a Tier 1 supplier to the OEMs and GHS specialises in  IoT software and has an operating system called INTEGRITY.
_
Insurance industry welcomes proposals for driverless car cover
18/05/2016
The Modern Transport Bill was announced in the Queen's speech that extends mandatory cover to include accidents where the driver and a the car are responsible. This is widely seen as the first step towards creating more targeted legislation related to insurance and AVs.
_
Mobileye to provide car companies with autonomous systems
18/05/2016
Mobileye agrees to supply autonomous systems to two more undisclosed car makers in 2019. Mobileye is mentioned as having tied to Volkswagen, Tesla, BMW, and General Motors. They have already signed with GM, Volkswagen and Nissan agreements that allow the company have access to vehicle data.
_
Mobility redefined: 4 takeaways from the driverless car summit
12/05/2016
Recap of a conference in California. A few quick mentions: Susan Bonilla and her advocacy in Sacramento, California to allow fully autonomous testing at GoMentum Station (AV testbed). Partnership between GoMentum and EasyMile (manufacturer of AVs developing last mile public transport with AVs).
_
Could Intel pose a threat to NVIDIA's driverless car business?
11/05/2016
Intel has plans to move further into automotive industry, already have chips in BMW, Hyundai. Intel purchased YOGITECH (ADAS expert) in April 2016. NVIDIA is Intel's competitor and has already developed its own autonomous car computer and platform called Drive PX. NVIDIA also announced the launch of a cloud-based supercomputer (GDX-1) that can greatly enhance how many data points an AV can process per second.
_
Deutsche Bahn looking at adding autonomous cars to its mass transit network
09/05/2016
Deutsche Bahn is planning on adding a driverless fleet to complete last-mile transportation. The company also has a long term vision of automating their trains and operating them completely from an operations centre.
_
Networked "Black Box" Concept for Autonomous Cars Could Have Far-Reaching Implications 
06/05/2016
Hewlett Packard is developing a Distributed Mesh Computing technology (DMC node) that it hopes will allow cars to communicate with the driver, other vehicles, and municipalities.
_
Cars will be able to steer themselves at 81mph on motorways as the era of driverless cars FINALLY arrives in Britain with new United Nations laws
05/05/2016
New UN law states that motorists will be able to drive hands free on motorways at 81mph for 3 minutes at a time, starting as soon as 2018.
_
Ministers pledge to put Britain at heart of driverless car evolution ahead of landmark trials
03/05/2016
Looking ahead to Volvo's AV trials, 100m GBP have already been raised for research into AV technology. Twenty two different research projects were granted a share of the 20m GBP of government funding to develop ICT between cars and urban infrastructure.
_
Google and Fiat Chrysler announce driverless cars deal
03/05/2016
Fiat will supply 100 cars for Google to test its driverless technology. In addition, both companies will be free to work with each other to develop driverless technology.
_
Mobileye introduces collision avoidance technology in India
03/05/2016
Mobileye, which specialises in machines learning, data analytics and mapping for ADAS has introduced a platform that can be used to retrofit almost any vehicle on the road for certain ADAS features like forward collision warning, lane departure warning, pedestrian collision warning, etc. It is now available in India.
_
This top scientist offers a solution for the havoc driverless cars may wreak on workers
01/05/2016
Chief scientist at Baidu makes several suggestions for infrastructure considerations before autonomous cars can be adopted on a wide scale. He proposes a solution to counter unemployment as a result AVs – pay citizens to get education and prepare them for new careers managing AVs.
_
Singapore set to roll out driverless pods for public transportation
29/04/2016
Public transportation pod that can transport 24 people at 25mph. Later in the year, pods will be tested in campuses and gated communities.
_
Baidu sets up an autonomous driving unit in silicon valley
27/04/2016
Group of 100 researchers will form a group in Silicon Valley to test, research and develop self-driving vehicles for Baidu.
_
Volvo is bringing its self-driving cars to London
27/04/2016
Volvo bringing its Drive Me autonomous program to the UK and will have similar programs running in China and Sweden in 2017. About 100 cars will be deployed in each market.
_
Google, Ford, Uber launch coalition to further self-driving cars
26/04/2016
The partnership will aim to create a universal set of driving laws for AVs to adhere to. They will also present a united front in advocating for policy reform that will make way for AV technology.
_
Driverless Taxis Will Soon Come to Singapore
26/04/2016
Startup completes obstacle course and is set to start testing in city streets in Singapore. Their aim is to be a service provider for driverless Taxis.
_
U.S. Dot and IIHS announce historic commitment of 20 automakers to make automatic emergency braking standard on new vehicles
26/04/2016
Title explains it all.
_
Cisco announces intent to acquire Jasper
17/03/2016
WEpod – First Driverless Passenger Service Arrives
_
Over €3 billion needed to prepare Spanish roads for driverless cars
03/03/2016
Global auto chip market forecast to log solid growth
_
Auto Expo 2016 : Novus Drive is India's very own autonomous, driverless shuttle
15/02/2016
AI 'Drivers' Gain Same Legal Status as Human Drivers in Autonomous Vehicles, NHTSA 
_
USDOT $98.1 billion fiscal year 2017 budget includes clean transportation, autonomous vehicle pilot funds
14/02/2016
See more at: http://www.equipmentworld.com/usdot-98-1-billion-fiscal-year-2017-budget-includes-clean-transportation-autonomous-vehicle-pilot-funds/#sthash.tuAQFIl6.dpuf
_
Google Wins Patent for Autonomous Package-Delivery System
14/02/2016
Revealed: EVERY car will be driverless by 2050, say motoring experts
_
How driverless cars could collide with auto insurers
12/02/2016
What's The Best Semi-Autonomous Car You Can Buy Right Now?
_
Feds give Google's autonomous vehicles a win: Now about those liability issues
12/02/2016
WA to trial driverless shuttle bus
_
Google gets autonomous delivery patent
12/02/2016
Google has a clever idea to let its self-driving cars deliver your packages
_
Capturing the semi-autonomous driving opportunity
12/02/2016
Apple supplier ARM gears up for driverless cars
_
Poll shows Americans are scared of autonomous cars, and for no good reason
11/02/2016
GM, Volkswagen to use Mobileye auto mapping technology
_
KIA LAUNCHES DRIVE WISE FOR SELF-DRIVING ASSISTANCE
11/02/2016
ABI Research Predicts Growth for Advanced Driver Assistance Systems Market in China after 2017, Driving 36% CAGR Revenue Growth through 2020
_
Why the Future Is Never for Driverless Cars 
11/02/2016
Voters Aren't Ready for Driverless Cars, Poll Shows
_
Poll: Majority not ready for driverless cars
11/02/2016
Semi-Autonomous Cars Compared! Tesla Model S vs. BMW 750i, Infiniti Q50S, and Mercedes-Benz S65 AMG
_
Why you should buy a driverless car, in 1 chart
10/02/2016
Porsche says no to autonomous cars: 'One wants to drive a Porsche by oneself'
_
End of the Road May Be Near for Side Mirrors
10/02/2016
Subarus equipped with EyeSight had 60% fewer accidents in Japan
_
Sorry, Google: California's self-driving car bill would prioritize unknown rival
10/02/2016
2020 Goal Set for 10 Autonomous Renault-Nissan Vehicles
_
Audi USA boss believes fully autonomous cars are over 10 years away
10/02/2016
Hitachi Automotive to display range of advanced technologies at upcoming Auto Expo 2016
_
Core Technology Of Autonomous Cars Is A State Monopoly in China
10/02/2016
Videantis partners with Almalence for higher quality imaging
_
How driverless cars will transform auto insurance and shift burden onto AI and software
09/02/2016
Driverless cars will become like your iPhone: Carmakers
_
A New Player Is Entering The Driverless Car Race
09/02/2016
CRASHES AVOIDED Front crash prevention slashes police-reported rear-end crashes
_
Motor insurers form alliance to tackle driverless cars
09/02/2016
Briefing – CES, new playground for the auto industry (Part 1)
_
Feds approve BMW's Driverless Self-Parking System
09/02/2016
Google looking for carmaker to help it build driverless vehicle
_
No turning back in race to fully autonomous cars
09/02/2016
In effort to reduce auto deaths, Obama pledges $4 billion for self-driving cars
_
Video: Interview with Renault-Nissan CEO Carlos Ghosn
08/02/2016
Get to Know Mobileye in Just 7 Slides
_
Four New Models Feature Enhanced Glass, Technology
08/02/2016
Diving into driverless vehicle tech (Part 2)
_
The driverless car that can cope with SNOW: Ford vehicle can see through blizzards and tackle slippery corners
05/02/2016
AI will solve the world's 'hardest problems': Google chairman, Eric Schmidt, says robots can tackle overpopulation and climate change
_
Driverless car poll finds Canadian almost evenly split on issue
05/02/2016
VW accelerates its driverless car push
_
General Motors pledges $500 million to Lyft for driverless taxi research
04/02/2016
Why Google and Ford would want to team up on self-driving cars
_
New Genesis G90 flagship promises 'first class' experience
04/02/2016
Samsung sets up team to focus on driverless cars
_
Insurance and Self-Driving Vehicles: more than meets the eye
02/02/2016
Lear takes step into autonomous-vehicle systems with deal
_
PSA prototype on European road trip in autonomous mode
28/01/2016
GSI Technology (GSIT) Acquires MikaMonu in $7.5M Deal
_
Uber's recent deals expand its autonomous vehicle strategy
28/01/2016
Hyundai Motor's Autonomous Genesis Hits City Roads
_
Microsoft Is Developing Driverless vehicle Technology With Volvo
28/01/2016
Artifical intelligence and deep learning technology race to determine winners and losers in quest for driverless cars
_
Study: Self-driving cars have higher accident rate
27/01/2016
Driverless technology: the race is on
_
The Things Network wants to make every city smart – starting with Amsterdam
26/01/2016
Cheaper, more efficient networks will allow cars to communicate with each other and with surrounding infrastructure and ill accelerate autonomy.
_
Driverless, electric shuttle bus to be tested on Perth roads
26/01/2016
Autonomous car forecasts
_