Improving the driver's experience in Low Emission Zones (LEZs)
Date:
Wednesday November 8, 2023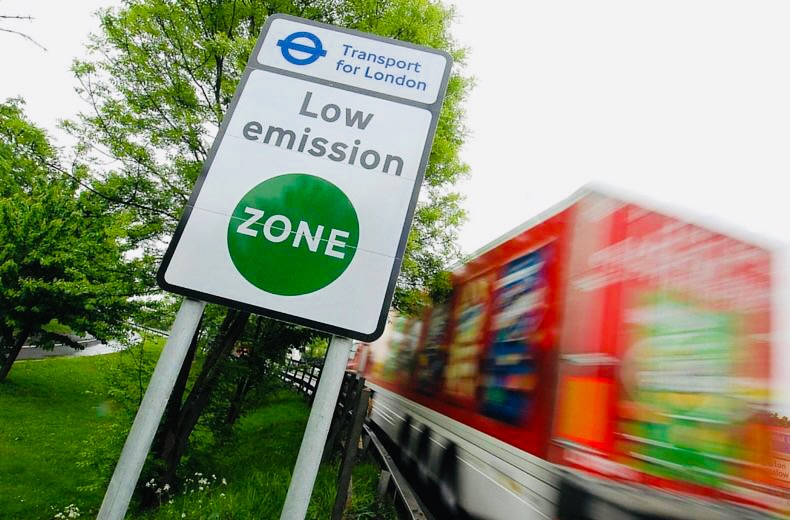 Low Emission Zones are proliferating as cities try to combat high levels of NOx and other particles.
Between 2019 and 2022, the number of LEZs in the EU, the UK and Norway increased by 40%, from 228 to 320.
By 2025, 507 LEZs will be integrated into Europe due to new national laws enacted in France, Spain, and Poland mandating or supporting the implementation of such schemes. At least 27 LEZs will have been enlarged or strengthened by 2025, including major cities such as London, Paris, Brussels, and Berlin.
In France, they are present in Grenoble, Lyon, Paris and Strasbourg; a Crit'air certification determines the vehicle emissions standard and ability to enter.
Italy has the strictest LEZ standards; Milan's Area C forbids diesel Euro 5 or below and gasoline Euro 0, while low-emissions vehicles may enter but pay a fee.
Germany has further incorporated many LEZ in the last years in its largest cities.
Other countries are offering financial incentives for vehicles that have zero emissions. In Norway, for example, EV drivers have benefited from a toll exception since 2016, though this provision expired in 2019.
Will Low Emission Zones become Low Mobility Zones?
The implementation of these programmes is positive for the environment, but there is still much to do to improve the user experience.
While the technology (ANPR cameras, licence plate databases, transaction processing systems, registration systems, etc.) is in place, the experience for the drivers could be better. A significant pain for drivers, notably those who are not locals, is understanding the conditions and how to drive through them; an even more significant one is finding where to register or paying to enter.
Today, in most cities, the driver must go to the local government's web site, register and pay. These webs ites are not so user-friendly and not always easy to find. Some cities have developed dedicated apps, but having 1 more app adds complexity for drivers, especially those moving across multiple cities. Fewer cities have started integrating with third party mobility apps, but such integration is partial.
Some well-known mapping and routing apps can detect whether you are or will pass through a LEZ to reach your destination and notify you. The apps can also recommend a route based on whether you want to cross a LEZ. In Waze, drivers can also add valid passes for LEZ and their vehicles so that the app recommends the optimal route. A handful of tolling service providers, e.g. Telepass, have included the possibility to pay for such zones.
With few exceptions, LEZs remain closed to the mobility ecosystem.
From a user perspective, it would be ideal to pay for LEZ's access in real-time. Smartphone and in-vehicle apps can detect when you are crossing a LEZ, ask you if you are willing to pay and process the payment. The cameras will read the vehicle's licence plate, but the integration between mobility service providers and city authorities is still missing.
In our latest MaaS Market Report, we analyse how mobility service providers are integrating not only multi-nodal transportation but also vehicle services such as tolling, parking, fuel and electric charging. Parking or tolling, like MaaS and mapping & routing applications, are all very well positioned to enable a much better user experience for LEZs.
For LEZs to succeed, cities should work with existing mobility providers and – through straightforward processes – allow them to collect the payments. In turn, mobility service providers will need to comply with cities' specific requirements and provide a seamless user experience in the driver's preferred app.
If you are interested to learn more about the development of LEZs in Europe, feel free to read our latest Electronic Tolling Europe Study.