Intel's acquisition of Mobileye: it's all about the map
Date:
Thursday April 27, 2017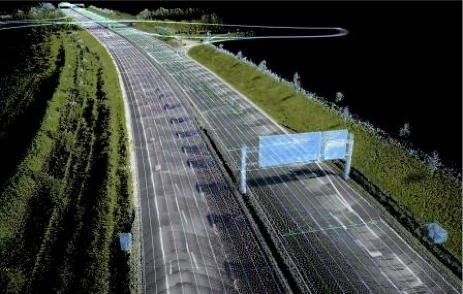 On March 13th Intel announced it was acquiring Mobileye for $15.3B. In light of the recent announcement that Google (Waymo) just started to provide autonomous taxis in Phoenix, we look at what the deals mean for Intel and the car industry.
The emergence of ADAS and autonomous features in new vehicles has significantly increased processing power requirements. This deal is an opportunity for Intel to strengthen its position in the automotive value chain. Nvidia is already ahead in this field and well established with partnerships with Audi, BMW, Daimler, Honda, Tesla, VW, Volvo and Bosch. Qualcomm is also in the race and in October 16 acquired automotive supplier NXP in a deal valued at a whopping $47 billion.
Intel has already missed the mobile wave and despite acquiring Wind River, a specialist in embedded software for telematics and ADAS, has not been able to create new synergies between its new automotive business unit and its chipset core business.
Mobileye is therefore an attractive target. Its EyeQ software is used by BMW, Delphi, GM, Nissan, Valéo, Volvo and VW, providing lane keeping assistance, automatic braking and semi-autonomous driving features.
The company claims a 65% market share in ADAS technologies with 15m vehicles currently fitted – mostly aftermarket solutions. The end goal is a lot more promising; the future market potential for automation technologies is huge. Our recent study on autonomous vehicles estimates that 370 million vehicles on the road will be equipped with advanced automated features globally by 2030.
So, sure, Intel will have to opportunity to place more chipsets in many more cars but this is not a hardware game
The real race is to collect and analyse autonomous vehicle data, Intel was not even on the blocks until now. Mobileye's solution, which is based on cameras, generates an incredible amount of data about the road, the environment and traffic, all of which is necessary to build and update HD maps, a key to the development of level 4 automation. It scans roads and the surrounding environment including free-spaces, driving paths, moving or stationary objects as well as changes in the road configuration, then compares the real-time data to the in-vehicle database and transmits the difference.
In addition, Mobileye has recently signed agreements with BMW, Volkswagen and today with Nissan to crowd-source vehicle and sensor data from 2018 on newly developed vehicles and share related revenues. GM and Nissan have shown interest in joining the platform and sharing data.
In fact OEMs are now seeing the value of opening access to selected partners and even sharing their data with other car maker to improve autonomous vehicle reliability and safety.
Intel and Mobileye have understood that becoming larger will help them compete against Google and Android in the race for car data. Mobileye has already started playing the role of aggregator of OEMs' sensor data to create HD maps with HERE. Intel wants to reinforce this position to become the global leading player in HD maps data crow-sourcing.
If you want to accelerate and organise the entry Autonomous Vehicles on the European market, join The Autonomous Club
This blog was authored by Matthieu Noel