UBI Global Study 4th Edition: Connected Auto Insurance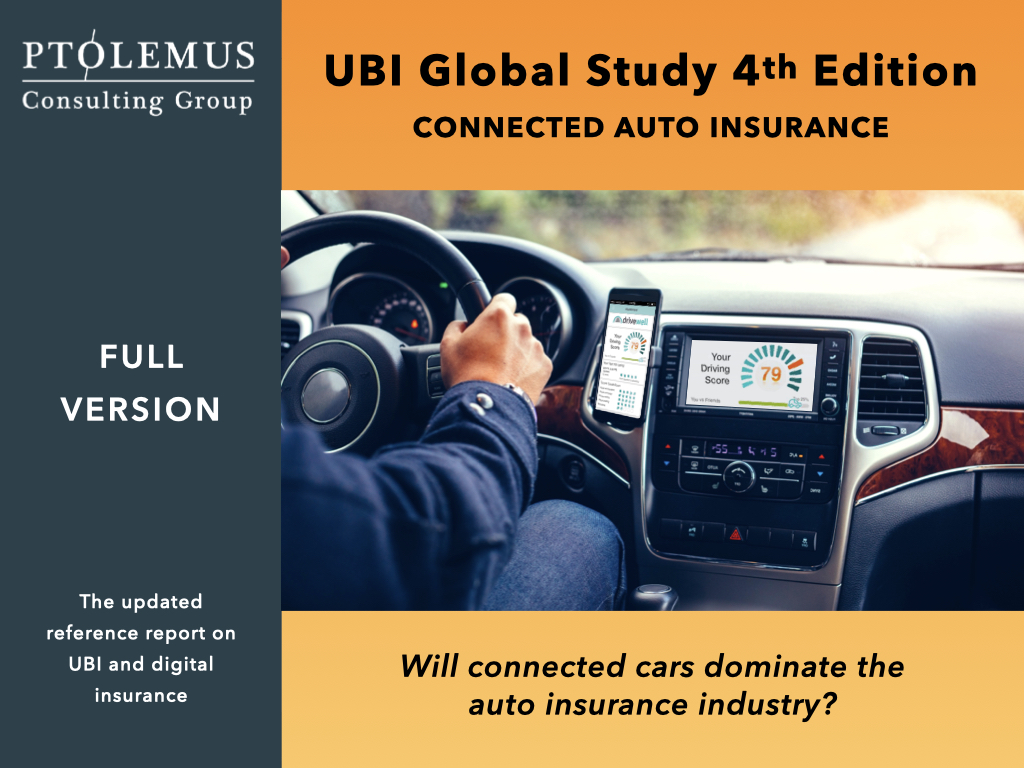 UBI Global Study 4th Edition: Connected Auto Insurance
4995€
Automakers are about to shake up the auto insurance industry
PTOLEMUS Consulting Group's Connected Auto Insurance Global Study is the 4th edition of our market-leading series of global studies investigating the usage-based insurance industry.
It provides an unparalleled analysis of the current state of the global industry, as well as insight into how the use of connected car data will increase over the next 10 years, and how much market share aftermarket device types will lose as a result.
During the course of our research many insurers have told us how demand for connected insurance products has surged, with reports of over 40% of new business being written to connected auto insurance products no longer uncommon.
One insurer we spoke with specifically highlighted that their well-established mileage-based programme grew over 500% in 2020 alone.
In addition, the number of insurance-related partnerships is increasing (i.e. Ford and Arity, GM and Onstar Insurance, Tesla and By Miles, Octo and Ford). Add to this the fact that connected vehicles are now a reality, with at least 17 global OEMs having developed or deployed line-fitted connected services in the last 12-18 months, and the scene is set for a shake-up where automakers can directly provide connected insurance to customers.
Finally the recent trend towards Mileage-Based Insurance (MBI) is pushing in the same direction. Data needed from OEMs are limited and do not require advanced sensors and algorithms!
The Connected Auto Insurance Global Study includes:
A 730-page comprehensive analysis of the connected auto insurance industry by technology, distribution model and geography
A comprehensive review of the latest trends and developments for global UBI
Case studies of how OEMs and Insuretechs are gaining a foothold in the industry
Profiles and rankings of the top 26 insurance companies and TSPs
Profiles and rankings of the top 15 countries and regions, globally leading the connected insurance industry
A strategy analysis and assessment of the 4 key routes OEMs are using to enter the connected insurance market
Global forecasts from 2020-2030, including:

Active policies, by device type, for Europe, North America, Latin America, Asia Pacific and Africa
Total premiums, by device type, for Europe, North America, Latin America, AsiaPacific and Africa
TSP revenue forecasts
To download the free 105-page abstract, fill in the form below
---
Please find our Terms and Conditions here. Our Privacy Policy can be viewed here.