The key features that will drive commercial fleet telematics adoption through to 2030
Date:
Tuesday October 4, 2022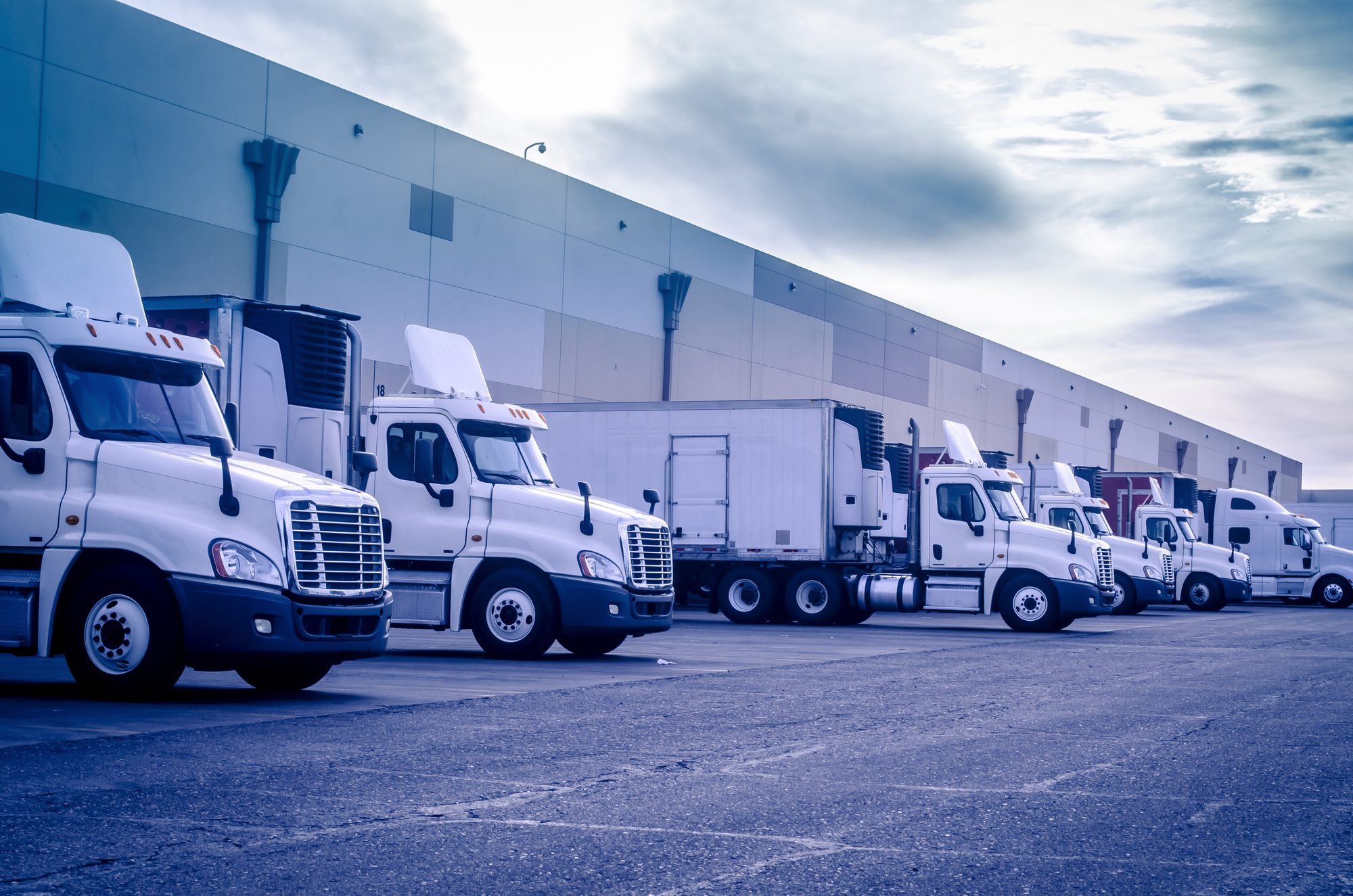 The use of telematics for the management of commercial fleets, especially HGVs and LCVs, is not a new phenomenon. Similarly, the justifications for not adopting such systems tend to be well known.
In our recent publication, the 'Commercial Fleet Telematics Global Study' PTOLEMUS concluded that the global volume of active telematics subscriptions will grow at an average of 14% per annum and that, in isolation, some of the regional markets will display much higher growth. So what is driving the market?
In this article we will review some of the key factors that drive fleets to adopt telematics services, the areas which will increase in popularity over the coming decade, and some of the key factors that could stymie growth.
Compliance, safety, and emissions
Currently, two of the most significant areas in which telematics can help with the management of fleet operations are safety and emissions. In both cases, the role of telematics can be highly varied and very much dependent on the system installed by the fleet operator.
There is a large and sustained focus on the management of the driver, equipment, and consignment. Fleet operators and telematics service providers (TSPs) are almost unanimous in their views that telematics must make a tangible positive impact on driver safety and performance, operational efficiency, and emissions reductions.
Indeed, PTOLEMUS calculates that an 11% reduction in cost of fuel, and similarly a 7% reduction in costs related to wear & tear items can typically be achieved by employing fleet telematics.
These saving are achievable by relatively banal routes such as driver monitoring and education/training, mitigating issues such as driver fatigue, poor driving standards, poor route planning, vehicle safety inspections etc. In cases such as these, telematics-based fleet management can tangibly reduce such risks, increase driver safety, and improve operational efficiency. A change in behaviour can be invoked by simply providing information and guidance to both the driver and the fleet manager; and in some cases providing direct intervention and alerts.
However, whilst researching the commercial fleet telematics market, many fleet operators also told PTOLEMUS that a key motivational factor for integrating telematics into their fleet management systems was simply compliance; it is increasingly common that fleets are required by clients to employ telematics for vehicle and consignment management purposes, in order to be selected during the tender process.
We feel that this is very much the "tip of the iceberg" as OEMs and TSPs were keen to point out that there is a growing focus on consignment management. Indeed, the rise in profile of supply chain visibility platforms such as RIO (that has expanded its services in 2021 with the acquisition of Loom GmbH) and Project44 (that recently received $420M in funding in January, and a $2.2BN pre-money valuation too). These companies exemplify the industry's shift in focus, as connected vehicle data raises clients' expectations of how they can be informed. And it is effectively foreshadowing the direction the industry will take, with the management of vehicles eventually taking a backseat, once L4/5 vehicle automation is reached.
ePrivacy, GDPR, and the necessity for consent
Obviously commercial vehicles are not yet fully autonomous, and until this future is realised driver management will remain a fundamental goal of fleet telematics. It is also a key challenge, not least due to the perceived invasion of driver privacy due to on-board telematics.
Of course this does not prevent the collection or processing of data as GDPR clearly states that the processing of data is acceptable if it is necessary for the purpose of legitimate interests pursued by the fleet manager, provided that the intentions/boundaries can be stated and consented to. Nonetheless, this is where drivers and unions act as a bulwark against fleet operators' aspirations for expansion of telematics usage, citing that telematics – and especially video telematics – go against the interests or fundamental rights and freedoms of the driver.
The situation is not helped by the fact that current e-privacy laws have not been updated since 2009, and the intended update that would have been introduced with the introduction of GDPR (in 2018) has not happened yet. This is causing some conversation regarding consent and how the two regulations interact. Article 4(1) of the GDPR defines personal data as "any information relating to an identified or identifiable natural person".
It is further compounded by the fact that the types of data considered as "personal" can be surprisingly broad. This is because GDPR does not simply consider data that can be directly attributable to an individual (such as name, age, etc) as "personal". It also considers any data to be personal if, by virtue of that data being used to power decisions, the data directly impacts the driver. For example, the throttle modulation and vehicle position/route gradient data can be considered "personal" if the outcome of processing such data points is that the driver is advised that they should personally adjust their driving style.
Ironically, almost any data collected via telematics for a fleet manager can be considered personal (i.e. video telematics is not "more" personal than any other data point!) Ultimately, as long as the purposes of the data collection and the collection of the data are consented to, and the basis for the data collection are legitimate, the collection of video telematics data should be no more contentious than the position of the drivers foot on the accelerator during a hill climb!
Grey fleets, video telematics, and electrification in the coming decade…
So, what will the future of commercial fleet telematics look like? Based on the feedback that PTOLEMUS received from TSPs and fleet managers, in-cab video telematics will grow in popularity. The divisive nature of video telematics can be greatly mitigated so long as the introduction of such tools is performed in consultation with drivers. Furthermore, the necessity of such data, as much for the protection of a driver's testimony as the identification of liability in accidents and disputes, is cited by fleet managers as being a blind spot in their current usage of telematics and a vital requirement going forwards.
On the other hand, the expansion of grey fleet usage, certainly in last mile delivery, raises questions regarding how fleet managers can appropriately monitor the performance of drivers and vehicles that are not technically part of their fleet. The issue is injecting complexity into the subject of consent, as well as raising separate questions around hidden workers and the potential tax implications if it can be considered that the grey fleet is being managed directly, and as if the drivers were full-time employees.
The way forward in this regard is not yet clear, with a variety of approaches being considered, but PTOLEMUS does anticipate that the growth in self-installed applications, consented to by the grey fleet driver and providing a "lite" suite of data, will likely feature.
Emissions and the electrification of fleets will also continue to grow as a feature in fleet management software. The telematics data collected from conventional commercial vehicles will be juxtaposed against electrified counterparts, and the guidance on how and when to de-fleet vehicles, and upgrade to electric, will become increasingly relevant, especially in the next 10 years.
When this happens there will come an inflexion point, when the residual values of non-electric commercial vehicles will start to collapse. Fleets will need to have the tools available to judge at what point in time is best for them to de-fleet and switch to electric. At that point in time, a fleet manager's best defence against excessive residual losses would be fleet management software. This software will provide guidance on termination points, on the basis of the vehicle's age, condition, mileage and maintenance record.
If you would like to know more about the industry, why not visit our report page and download a free abstract which gives an introduction to the world of Commercial Fleet Telematics, as well as details of the contents of the report, from which some of the research was used to write this article.