Singapore has it all starting
Date:
Monday October 24, 2016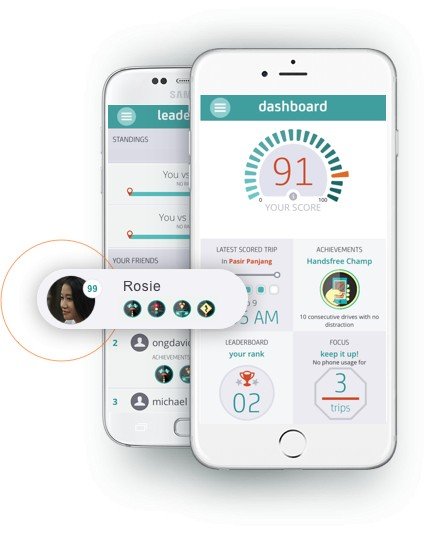 With the announcement of the first driverless taxi from NuTonomy, we looked again at the country constantly redefining mobility. From the first free-flow toll system, the first usage-based insurance (UBI) programme for private-hire fleets (by AXA with ride hailing and car pooling provider Grab) to the first UBI trials in Asia, the small city state is Asia's mobility test bed.
Now, in the same month, 2 big players are launching very different connected insurance services.
NTUC Income is a co-operative and the largest motor insurance holder in Singapore. It has launched a pay how you drive (PHYD) programme, DriveMaster, based on a smartphone app and a pay as you drive (PAYD) programme, FlexiMileage, for low mileage drivers requiring a professionally installed black box. Both programmes are run by Raxel, a telematics service provider (TSP) with experience in several UBI programmes in Russia.
NTUC Income launched a UBI programme with Raxel Telematics
In parallel, Liberty Mutual has launched a try before you buy (TBYB) programme marketed as Singapore's best driver challenge. As part of the TBTB trial, Liberty will test which reward scheme works better: the potential to be ranked as the best driver in Singapore or the chance to win free fuel.
Unusually, distracted driving in Singapore is more problematic than cornering. Average speeds are low and the traffic extremely dense. Also, the law requires all phones to be fixed onto a solid holder. This is convenient for Liberty's service provider Cambridge Mobile Telematics (CMT), as the programme is based on the successful smartphone based model provided by Discovery in South Africa.
To understand the constant need for innovation in mobility, it is important to look at the context of Singapore's traffic regulations.
The Singapore car market is capped and each year, a finite number of licence plates are issued. In order to buy a car, the Certificate of Entitlement (CoE) costs no less than US$45,000. There are no cars over 10 years old in Singapore, no secondary market and no snow or frost. As a result, the price of a new car can be in the hundreds of thousands of USD. Yet, insurance premiums are very high. There is uncapped bodily injury cover and even the cost of cosmetic 3rd party damage can quickly run into the thousands as most panels and spare parts must be specially imported. Worse, if the car is totalled, the insurance will need to cover the reminder of the CoE over the expected 10 years.
This is clearly an extreme environment but as space and pollution issues become a more visible problem, Singapore could be showing the trend we are all moving towards: a society where having a car is so expensive it needs to be used as much as possible and all day long. Not just 4% and most of that stalled in traffic jams.
This results in interesting behaviour such as using a Smove (Singapore's largest car sharing scheme) for an afternoon and working as an Uber driver with it.
Liberty launched a TBYB app with CMT
Or employing a chauffeur – which costs a very small fraction of the cost of owning the car and having it work as a taxi when he is not driving his employer. Today Smove's underwriter does not measure the difference between private and professional usage of the vehicle. Clearly a gap in the market that an UBI app could easily fill as the app could sense when Uber is on.
Unsurprisingly, the leasing market is booming and large companies are taking over the licences available to create fleet of taxis or shared vehicles.
For the government, autonomous cars are the way forward and represent a way to curb emissions. Re-using the cars more and solving the shortage of manpower are more effective measures in their view than switching the fleets to electric vehicles. Ultimately, those PAYD black boxes may become somewhat obsolete.