Road pricing in Jakarta: the devil is in the detail
Date:
Wednesday April 6, 2016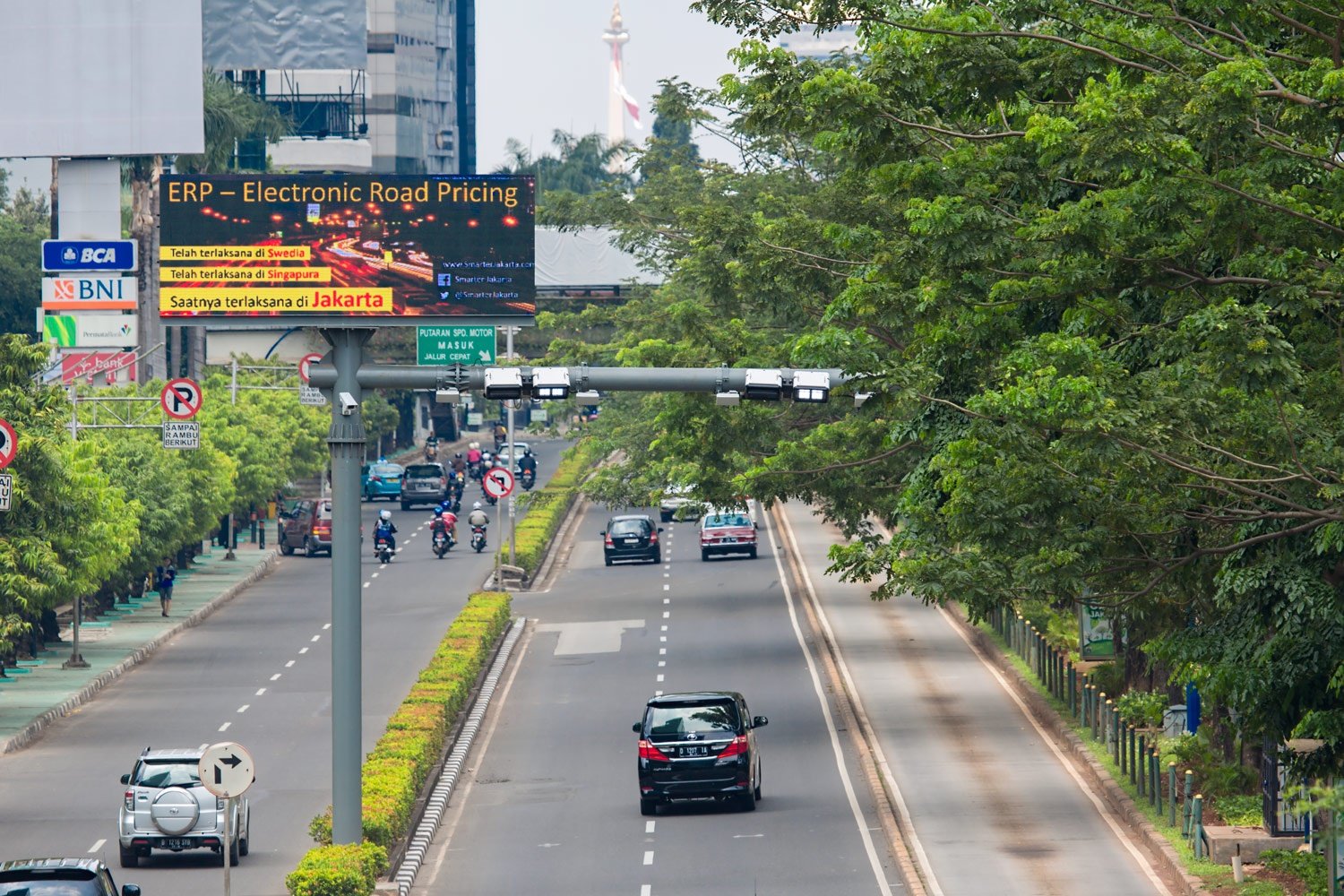 Electronic road pricing is coming to Jakarta, slowly. Although a tender has yet to be announced, Jakarta Governor Ahok has disclosed that the initial rate for the proposed project will be set at RP30,000 (€2). The rate will fluctuate up and down according to traffic levels amid fears that a low rate could prove ineffective at reducing congestion. According to the Governor, users will also be charged a refundable deposit of Rp200,000 (€13) for the device, once the system is in place. The city has yet to determine which company will install and operate the scheme, nonetheless, this relatively low device cost and fixed daily rate tells its own tale.
Q-Free ran trials of DSRC based ERP in 2014
Following an official visit earlier this year, it was suggested that Jakarta could implement a GNSS system, similar to that being planned for Singapore. If this is still the case, this amount suggests that the Government is willing to shoulder the bulk of the device cost, which seems unlikely given that there are roughly 13 million cars, buses and trucks operating in the greater Jakarta area. At the beginning of this month, Belgium launched their own GNSS toll for HGVs. Under this programme, drivers must also pay a refundable deposit of €120 for the device. A similar charge was also initially introduced in the case of the Russian GNSS toll, Platon, last November. It is true that the Singapore Government will fund OBU replacement for all Singapore-registered vehicles once GNSS technology is introduced there in 2020, however theirs is a transition, rather than a completely new system. There are also far fewer vehicles on the road. More likely is that the administration has determined to press ahead with a DSRC based scheme, similar to that which was trialled by Kapsch and Q-Free in 2014.
Still some way off
Despite the positive announcements and vocal support from the country's transport minister, the Jakarta police force have warned that the introduction of electronic road pricing in Jakarta will not happen soon as registration systems, databases and regulations are not yet in place. The primary cause of the delay is the absence of a common vehicle and driver database between all stakeholders. Currently, the Jakarta police force (who will have a role in ERP enforcement) and local government (which will act as the toll charger) have separate databases and separate reporting methods. Notwithstanding, the Government has already stated that the existing 3-in-1 car pooling mandate, which has been active in Jakarta since 2003 will be quickly abandoned ahead of the introduction of ERP. An odd/even license plate policy may also come into force alongside the charge.
Much like the traffic in Jakarta, the development of electronic road pricing has been extremely stop-start. While somewhat contradictory, these latest announcements are a positive sign and do suggest that we could be seeing road pricing in Jakarta sometime soon.