Fleet service provision is crossing all silos
Date:
Friday December 8, 2017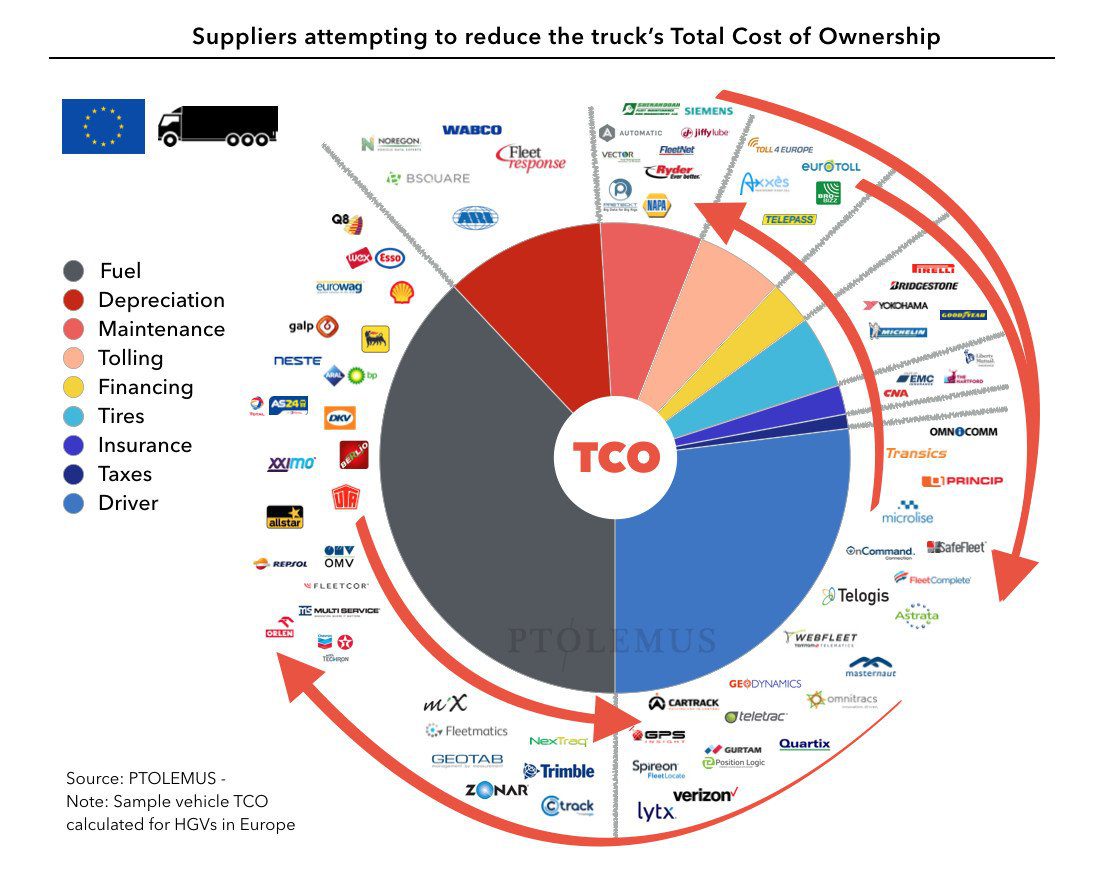 Every day, to streamline their costs & operations, fleet managers worldwide attempt to optimise the cost and operation of 260 million trucks, vans and company cars.
But their suppliers still provide vehicle maintenance, fuel, telematics, insurance and toll solutions in silos. Each optimises only a small part of the Total Cost of Ownership (TCO), resulting in the operator looking at multiple screens and databases to manage their fleets.
Competition and the emergence of connected vehicles are rapidly eroding these silos. Just look at the multitude of recent deals in the fleet market: we have Verizon acquiring Fleetmatics and Telogis, Michelin buying NexTraq, Fleetcor acquiring Sem Parar, Volkswagen acquiring LogPay, Kapsch entering into a partnership with Axxes, Daimler forming a partnership with T-Systems and DKV, Eurowag acquiring Princip or TomTom partnering with BP (there is more)
Fleet management has become much more than telematics so our new report looks at the 5 sectors that control the vehicle's TCO:
Fleet telematics
Diagnostics & maintenance
Fuel card services
Toll payments and
Connected fleet insurance
For each industry the Connected Fleet Global Study provides:
A detailed assessment of the market development trends,
An analysis of the existing and potential service integration opportunities,
Value chain analysis,
Service delivery analysis,
Global forecasts.