EETS – The Ecotaxe's greatest legacy
Date:
Monday March 6, 2017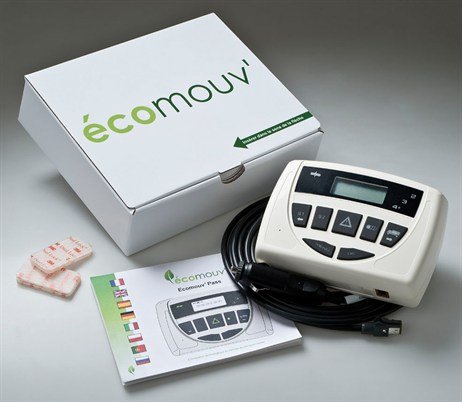 In 2004, the European Commission (EC) first issued the European Electronic Toll Service (EETS) directive. At the time, it was heralded as a solution to the chronic lack of interoperability between toll domains, which often resulted in a mass of confusion and on-board-units (OBUs) across truck dashboards and windscreens. EETS promised that a single contract and a single OBU would enable seamless payment of tolls from Ireland to Greece. Cherry picking was not an option.
While the ambition was highly commendable, making EETS a reality relied upon the acquiescence of various industry players, many of which saw no clear business case to warrant the necessary (and considerable) investment. Thus, for many years, little was done and various iterations of EETS failed to spark any meaningful activity.
With the beginning of the Regional European Electronic Toll Service (REETS) project in 2013, the EC displayed a willingness to allow regional schemes. This led to clear movements in the market, whereby individual players began to offer multi-domain coverage through a single contract/device, albeit based on a sounder business case. This attracted a number of leading fuel card issuers (FCIs) as either providers or re-sellers, many of which saw it as advantageous to cross-subsidise tolling payments with other fleet management services.
Yet, while REETS delivered a level of success that EETS never did, the Ecotaxe failure has arguably had a more lasting impact on the development of pan-European tolling.
The French Ecotaxe encountered a multitude of problems throughout its brief existence, which ultimately combined to consign the entire project to the scrap heap in October 2014 with a bill of nearly €1 billion to the French government. However, this was not before six Sociétés Habilitées au Télépéage (SHTs) had been selected to deliver Ecotaxe (GPS) devices and payments. The six companies, Axxès, DKV, Eurotoll, Ressa, Telepass and Total, included three FCIs.
Although the Ecotaxe project never went live, substantial investments were made and several hundreds of thousand GPS enabled OBUs were distributed.
In the last 12 months we have seen a significant surge in EETS related activity, led by the Ecotaxe SHTs.
The number of registered EETS providers now stands at six; a figure which will definitely grow. Despite losing out on the Ecotaxe, Axxès, Eurotoll, Telepass and Total have all become EETS providers and launched their own EETS service using the Ecotaxe device across an ever growing number of countries (see chart). All three are also offering value added services.
The surge in activity has included:
Total and its AS24 affiliate extended payment services to Austria's GOMAUT and Belgium's Viapass using its PASSango (Ecotaxe) OBU,
Telepass has announced the introduction of a GNSS OBU for the first time (probably using the recycled Ecotaxe box), which will provide tolling payments in Belgium and Germany, enhancing its existing network built around the DSRC OBU,
Axxès, in partnership with Kapsch, has announced plans to extend coverage of their Viaxxès (Ecotaxe) OBU, beginning with Italy and Germany. Alongside, both providers are committed to bringing a, "wider range of services to both road users and operators,"
T-Systems, Daimler and DKV have revealed the most ambitious EETS platform yet, with coverage across nine Member States planned for launch in 2018. Likely based on the Satellic GNSS device currently being used for Belgium's Viapass, the joint venture will have the backing of two of the largest players in both the fuel card and systems integrator markets. It is highly probable that additional countries such as the Czech Republic, Slovakia and Bulgaria will be added at a later date,
Finally, Czech-based Eurowag has recently revealed plans to introduce a GNSS/DSRC enabled OBU. While the service is not yet commercially available, the initial priority is to provide toll payments in Belgium, Germany, Hungary, Czech Republic, Poland and Slovakia. France, Spain, Portugal and Italy may also be included as a secondary priority at a later date.
The Ecotaxe scheme has thus been the first domino that triggered all other EETS dominos! Once the first providers began offering EETS services others quickly followed suit. The Ecotaxe enabled this to happen by tipping those first dominos.
For all of its flaws, the requirement for GPS-based charging, coupled with an encouragement to bundle tolling with other value added services, created the necessary market conditions for EETS to become a viable business opportunity for the right players. Once the investments in equipment and back office solutions had been made by the Ecotaxe SHTs, offering the same services across neighbouring domains became the next logical step. This has been followed by extending the range of services to encompass a greater proportion of fleet spend.
Now this process has begun, truly pan-European EETS is much closer to becoming a reality.