Will Google Maps disrupt the MaaS market?
Date:
Friday April 7, 2023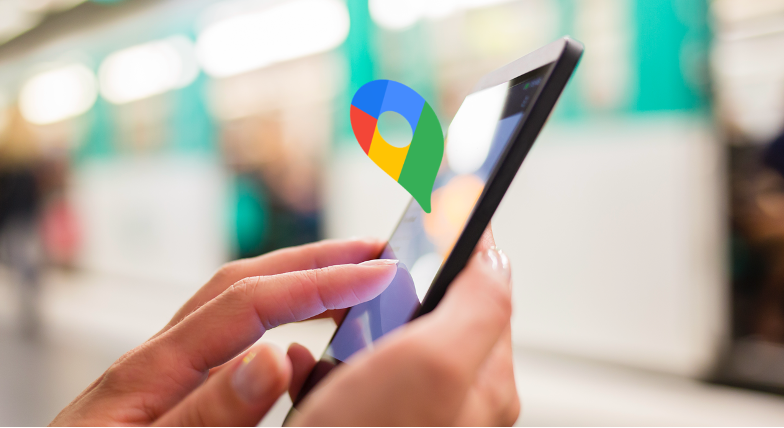 What is MaaS and how Google Maps is relevant to it?
We define Mobility-as-a-Service (MaaS) as a service offered to travelers that enables access to a seamless, unified, multi-modal transportation experience by combining routing information, booking, payment and ticketing from multiple transport operators. MaaS is rapidly gaining relevance, particularly in Europe, due to new technological developments and regulations against car usage in urban areas.
So far, every major European city has launched or is investing in a MaaS initiative. For example, in the Netherlands, 7 MaaS regional pilots were launched in 2019 by the Ministry of Infrastructure and Water Management. This includes glimble, an app on which users can plan, book, and pay for public transport, e-scooters, bikes, or taxis which has been downloaded more than 100,000 times.
Google Maps is a web mapping platform launched by Google in 2005 after the acquisition of Where 2 Technologies. In has constantly expanded its functionalities, including real-time information on traffic conditions, street view, toll calculation and fuel consumption, becoming the most comprehensive multimodal route planner. We estimate Google Maps had about 1 billion monthly active users as of 2021.
Until 2020, Google Maps was providing routing information mainly for cars, pedestrians, bicycles, and public transports. But with the integration of Hochbahn in Hamburg, Germany, it made its first concrete steps into MaaS.
Google Maps' initiatives in MaaS
Hamburger Hochbahn is the main Public Transport Operator (PTO) in Hamburg, Germany. It operates the city's 4 subway lines, 120 bus lines and the harbour ferries. In November 2020, Hochbahn's red rocket was included in Google Maps. It is displayed whenever a user in or around Hamburg selects a public transport route suggestion and a Buy Tickets button redirects the user to the hvv switch app where the preselected ticket can be bought. The hvv switch app integrates several transport modes, including car sharing in partnership with MOIA, car rental in partnership with WeShare, Sixt Share and MILES, and e-scooters in partnership with TIER and Voi.
This partnership benefits both companies:
Google Maps creates useful functions for its users in Hamburg and makes a first step in the MaaS ecosystem
Hochbahn is integrated in Google Maps and can benefit from its large user base
Since then, Google Maps has continued to integrate several other transport operators. It now has an extensive list of partners across the mobility ecosystem, and notably in shared mobility, including Bird, Lime, Tier, Bolt, and BlaBlaCar. Still, with all these partners, users are only redirected towards the Mobility Service Provider's (MSP) mobile app, which ultimately manages the ticketing & payment process.
Yet, with the development of Google Wallet into a comprehensive digital wallet enabling user-to-user transactions with Google Pay, Google is well positioned to integrate booking, ticketing, and payment directly into Google Maps. This represents a huge opportunity for Google to create an additional revenue stream for Google Maps, besides advertising and selling commercial APIs. The key question is to evaluate MSPs' and PTOs' willingness to share their ticketing and payment APIs.
Regarding public transport, commuters in some US cities can buy their public transport tickets directly in Google Maps. To do so, Google partnered with Token Transit in mid-2021 to launch its service in more than 100 small and medium-size transport agencies in the US, including Buffalo, NY and Oxnard, CA.
Users simply need to search for their desired destination on Google Maps, select their preferred public transport mode and the corresponding fare, and choose their method of payment. Once a ticket is purchased, the user can scan it with their phone's NFC or present the digital ticket to a ticket inspector.
Some of Google Maps' main competitors, including Moovit and Transit, have started to build similar partnerships with PTOs in the US to integrate ticketing and payment into their apps.
So what?
We have seen that Google has started to move into MaaS. This is made possible thanks to its unique competitive advantage, which includes its large user base and synergies between two very successful platforms that are Google Maps and Google Wallet. There are key follow-up questions that arise from this situation:
What are the most likely evolution scenarios of MaaS?
What are the main options for Google to move ahead in MaaS?
What are the risks and opportunities Google for each option?
What will Google do in MaaS?
Where can Google generate more profits?
All these questions, and many more, are answered in our new Google in Mobility report.