How the connectivity services offered by OEMS differ by market
Date:
Wednesday January 18, 2023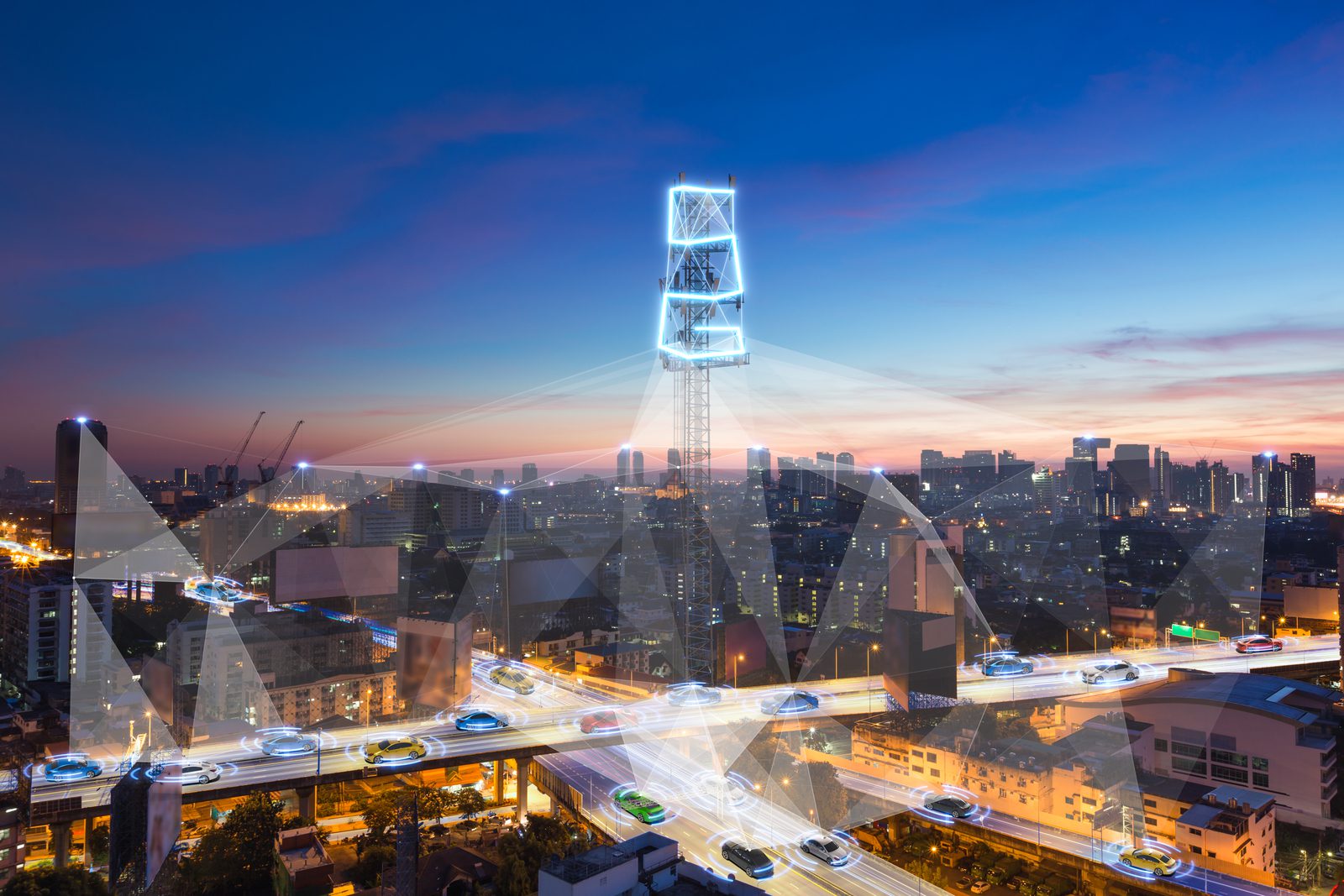 Connectivity services allow a vehicle to communicate with other systems outside the car. The vehicle thus can share network connections and data with other vehicles or devices.
With smartphonisation, many OEMs have scrambled to launch their connectivity services, enabling users to access car data and to control their cars remotely, or in other words, always be in touch with their cars, via their smartphones.
Common Architectures of Connectivity Services Technology
There are three common architectures of connectivity technology: embedded, tethered, and smartphone integration. In the first architecture, the OEMs implement the connectivity by embedding a modem and SIM card in the car, and the applications run on the built-in system. For example, BMW, Ford, Kia, Mercedes-Benz, and Toyota have adopted embedded solutions in advance.
Contrarily, the tethered solution is not built-in and relies on an external modem. OEMs can use either a SIM-card slot for tethering or a USB cable to connect to the user's smartphone to achieve connectivity. For instance, Volkswagen has embedded solutions in Europe, North America, and China, but for the Latin American and South African markets, it introduces the tethered solution, which enables connected cars via a data plug (OBU).
For the smartphone integrated solution, the applications run on the user's mobile device and can integrate with the car's infotainment system. Almost all OEMs support smartphone-integrated solutions because of the lower costs required and the lower entry barriers for this approach. They utilise such solutions mainly to enable infotainment applications.
Another interesting case is that Fiat has an embedded solution, but it is currently only used for a limited number of models, and they have implemented much of the functionality of the connectivity through retrofitting of the black box.
Globally, there are differences in the adoption rates of connected vehicle architectures depending on market conditions. In PTOLEMUS' car connectivity study, we detected that in Europe, 88% of the models currently available for sale are equipped with embedded connectivity due to the mandatory installation regime of the e-call system. However, in the African region, due to the lack of adequate connectivity infrastructure and relevant vehicle regulations, the embedded connectivity installation rate has only reached 33% based on models on sale of the main OEMs selected.
Categories of connected services
When it comes to connectivity services, we can divide them into the following categories: Control, Maintenance, Navigation, Safety, Entertainment, and Payment.


Almost all OEMs offer services like vehicle status monitoring, remote diagnostics, maintenance reminder, and remote door opening. Not only is this type of service easier for OEMs to implement, but there is a real demand for users to control their cars and facilitate car services via the mobile phone interface.
Connectivity services differ based on OEM development strategies
In PTOLEMUS' connectivity study, we analysed the connectivity features of the major OEMs and compared different geographic markets. The study found that OEMs have adopted different strategies in terms of architecture and services as well as packaging and commercialisation of connected services.
In addition to the common connectivity services such as vehicle status and remote control, there are services that have higher requirements and OEMs are differentiating themselves by entering different partnerships.
Navigation
On their connected car models, all OEMs provide traffic information and route planning services. Some OEMs have introduced smarter navigation services in collaboration with other service providers in order to provide users with a more convenient driving experience. Peugeot, for example, collaborates with TomTom, a location technology company, to provide fuel and parking information, point of interest searches, as well as speed cam and weather information services.
UBI
GM, Toyota, and Ford are pioneers in Usage Based Insurance (UBI) services, which are still relatively less developed by other OEMs in the market. Based on the data collected about braking, mileage, speed, and acceleration, it is possible to calculate a driving score for the drivers and thus work with the insurance service provider to offer the most reasonable insurance premium. For instance, in a partnership with Nationwide Insurance in the US, Toyota is offering usage-based insurance services for all connected models from 2020 to 2022 to expand its customer base and business reach.
In-car payment
While many OEMs have implemented mobile app payment technology, the in-car payment service, which means the ability to access car data and connect it to the payment facility to complete payment in the car infotainment system, is still more common in luxury car brands. It often necessitates collaboration with a third-party service provider. Mercedes-Benz, for example, has partnered with Visa to enable customers in Europe to pay for goods and services in the car using their fingerprint. Payment authentication is no longer dependent on a mobile device; instead, the vehicle itself becomes a biometrically enabled payments device.
However, except for toll in-car payment, car payments are not widely used in China due to the popularity of mobile payment platforms such as Alipay and WeChat Pay. All OEMs in China are required to offer a line fitted ETC (electronic toll collection) solution in their manufactured vehicles, thanks to new legislation that went into effect in July 2020.
OEM's services are driven by market regulations and customer needs
When we compare the various regions, we see that OEMs are also adapting their services to the different characteristics of the region.
E-call
According to EU legislation, all models of cars approved for manufacture after March 31, 2018 must include an emergency call system. This has prompted OEMs to launch embedded solutions in Europe. Similarly, as of January 1, 2017, the installation of ERA-GLONASS emergency call system is required in the Eurasian Economic Union. Countries in APAC such as Korea, Japan, and India have already institutionalised emergency call systems, while China does not currently have a mandatory national standard but is accelerating the creation of a comprehensive standard for Accident Emergency Call Systems (AECS).
In other regions, such a mandatory regime does not exist; for example, Tesla USA is not affiliated with e-call services.
Connectivity networks
Regarding connectivity networks, the European market is already mostly covered by 4G networks and moving towards 5G, with BMW Group and Vodafone beginning to integrate 5G and personal e-SIM networks into cars in September 2021.
Almost all OEM's utilize AT&T as their mobile network providers in the United States. When AT&T announced that their 3G networks would be phased out in 2021, OEMs such as Tesla, which rely on their 3G networks, were forced to upgrade and install LTE-capable modems for their customers.
Smartphone connectivity
In European and North American markets, all OEMs offer smartphone connectivity with Apple Carplay and/or Android auto; however, a few Chinese OEMs, such as Geely, embed connectivity services in some models but do not support smartphone integration. Local software companies have also created their own systems, such as Baidu's Carlife and Huawei's Hicar, to accommodate a wider range of phone models.
---
If you are interested in learning more about the connectivity services offered by different OEMs and regions, PTOLEMUS has created connectivity dashboards based on customer demands. Please contact us with your specific request: contact@ptolemus.com
To learn more about this dynamic market, don't hesitate to download a free copy of our Global Connected Vehicle Payments and Vehicle Data Market Study.