Has Alexa already won the autonomous car interface battle?
Date:
Tuesday March 13, 2018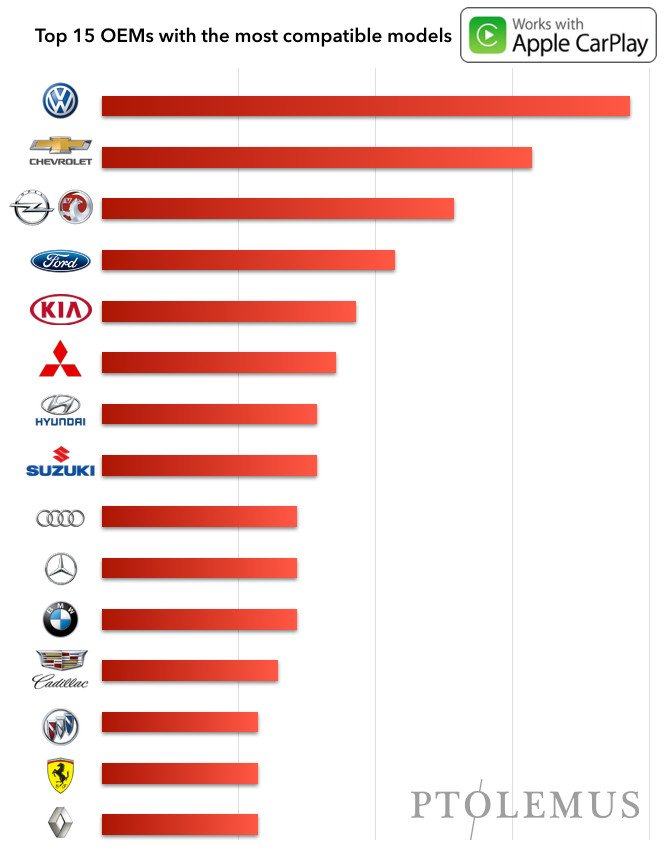 In the race for the ownership of the driver interface, Apple CarPlay, Android Auto, and MirrorLink all claim to be the ultimate co-pilot for drivers. They are not in-car, embedded operating systems, rather a connectivity solution that casts a familiar interface from a smartphone on the car's built-in display. CarPlay, for instance, is already available in over 200 vehicle models across almost 50 OEMs; more brands than Android. Apple's solution has also been successful in integrating with luxury OEMs such as Aston Martin, Bentley, BMW, Ferrari, and Porsche, which have so far said no to Android. Toyota also signed up to CarPlay and will support it from 2019.
Meanwhile, at this year's CES, we have been introduced to the latest buzz term: in-car Intelligent Personal Assistant. A type of concierge serviceable to suggest a new destination according to what comes next on your calendar or remind you to stop at the grocery store you usually shop at. These platforms connect today to your personal account, next in line is your house, your health, and your car. Kia, Hyundai, Toyota, Nissan, and Honda have all shown in-vehicle AI concepts.
So what of the smartphone integrated user interface? Have they lost out already to digital voice assistants such as Amazon's Alexa or Microsoft's Cortana?
If we look at the actual in-car service pack and how it is evolving, it is easy to suggest a switch to voice-enabled digital assistant technology will come very swiftly.
Let's take Amazon Alexa as an example here; Ford, Hyundai, Toyota, and BMW have already started to integrate Alexa into their telematics platform and each is aiming to add new "skills" to its capabilities. All share the same vision: an eco-system with everything tuned to the same note.
If we consider features like driving and parking assistance, weather and traffic alerts, navigation, providing critical vehicle data and of course multimedia streaming as a start, none of them really need a screen. A connected mic and speaker can do the job! The OEM's case for voice is much stronger, not only because the onboard solution is cheaper but also because the voice interface platform lets them provide services too.
That said, voice-enabled technologies also have some well-documented shortcomings such as lack of accuracy, misinterpretation, issues with accents and speech recognition, to name just a few. The good news is that all can be improved by gathering users data on a very large scale. That's why Amazon's Alexa is on the path to becoming the go-to AI in the mobility and transport industry.
As vehicles change and become driverless, this opportunity will become central. Booking mobility, directing or redirecting the ride will all make more sense through a voice interface. That is what we do today in a taxi!
Find out more about the impact of automation on mobility, the OEM strategies and the insurance sector: download the free AV Global Study here and participate in The Autonomous Club. Next meeting on June 5th in Brussels will focus on Urban –automated – mobility.