Fleet data aggregators could displace TSPs by providing better insight
Date:
Friday January 26, 2018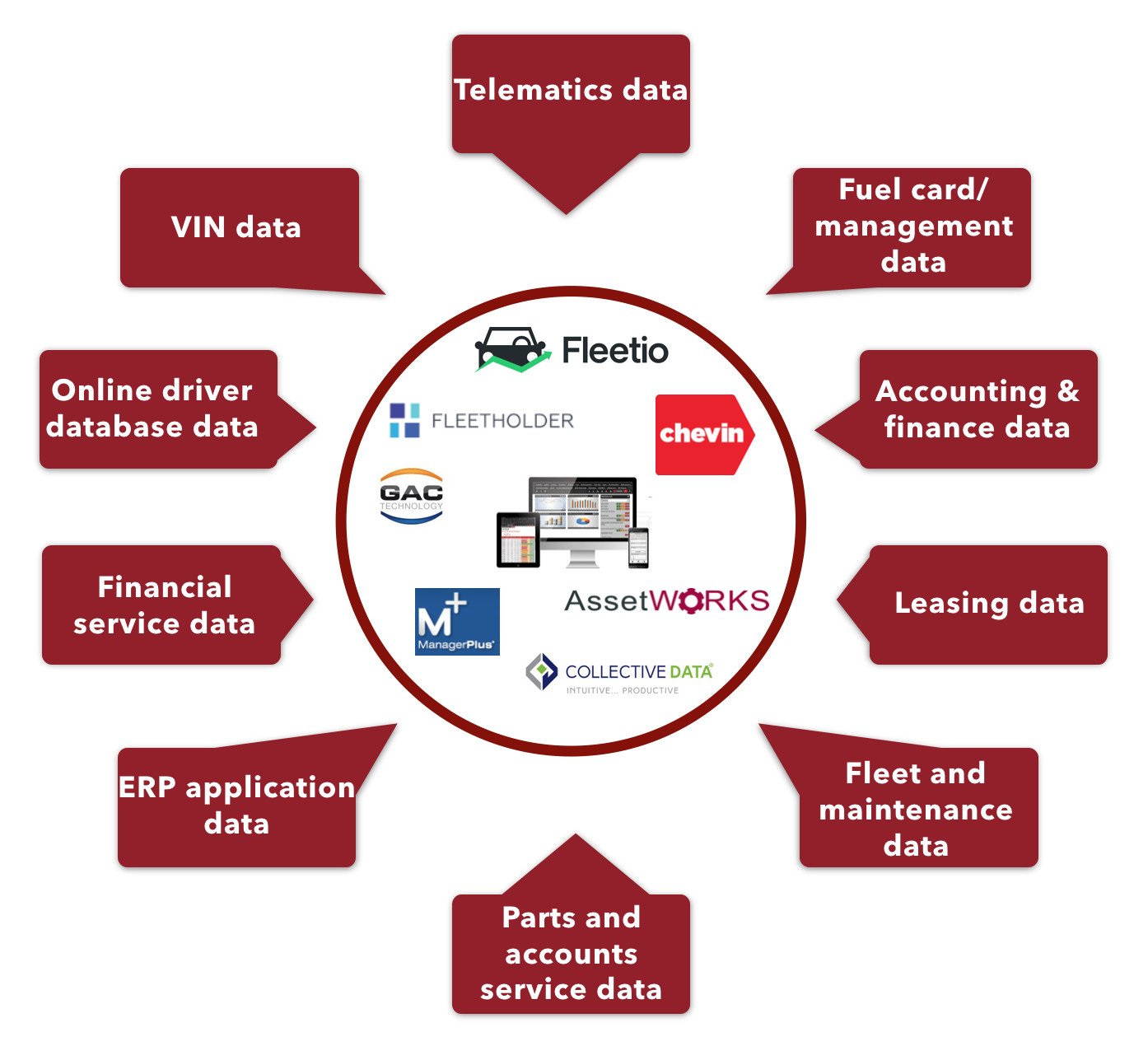 The big data phenomenon, beyond the buzzword, is happening. In 2016, it was estimated that 90% of all the world's data had been generated over the previous 2 years. According to Capterra, by 2020, 1.7 Mb of data will be created every second for every single person on earth! Indeed, big data is becoming ubiquitous and it can now be applied to practically any business, industry or sector.
Automotive and fleets are no exception and vehicle connectivity is the number one driver of this evolution. Today, almost all vehicle fleets are connected and generating data to some degree. Fleet telematics units, electronic tolling devices, driver smartphones, diagnostics equipment and fuel cards are all generating, often overlapping, sets of data.
While the amount of data generated is growing at a phenomenal rate, the quality of data analysis and actionable insights delivered to the fleet operator have not developed at the same pace. More data does not automatically translate into more value.
Partnerships between complimentary service providers are still lacking when viewed on a macro scale, which has, in many cases, resulted in a duplication of both devices and data. Yet, to some, this lack of data sharing and failure to add equivalent value alongside data generation has represented a clear opportunity. That opportunity has been grasped by fleet data aggregators/integrators such as Chevin, Fleetio, AssetWorks or GAC Technology.
Typically priced much lower than a typical TSP (between €4 – €8 per month per vehicle on average). These data aggregation platforms are able to integrate and combine data from TSPs, fuel card issuers, maintenance providers and accounting databases within a single dashboard. This of course represents an additional cost to fleets, but enables the delivery of clear and actionable insights based on the combined data. These insights include:
DVIR/vehicle maintenance compliance scheduling and reminders,

Driver performance scores,

Cost tracking and alerts,

Fraudulent fuel spending identification,

Odometer count,

DTC alerts register and

Centralised reporting.
Over time, reports based on data from multiple vendors will erode the value of single service dashboards, such as those provided by many telematics and fuel card suppliers. It no longer matters who generates the data – what matters is who can provide the clearest insight into that data.
From the individual service providers' perspective, it is becoming necessary to facilitate data sharing/integration with these providers in order to ensure that they retain the fleet business. While these integrated solutions are not yet as commonplace on the market as telematics, fuel, electronic tolling or insurance services, they are also far less replaceable.
The same cannot be said for other services, where dozens or even hundreds of providers are active. One of the fastest growing data aggregators, Fleetio, has seen growth of up to 100% over the past 2 years and continues to add approximately 10,000 new vehicles per month across 55 countries across the world.
Without bringing the kind of cross-service data integration and insight delivered by Fleetio, Chevin etc., we anticipate that fleet telematics suppliers, many of which are already facing the prospect of decreasing ARPU, will be the first to suffer. Fuel card providers and electronic tolling solution providers could also come under equal threat. When data becomes just another traded commodity, its value decreases.
In our newly published Connected Fleet Services Global Study, we have closely mapped and assessed the value of over 30 individual data points, ranging from static driver and vehicle data, through to dynamic transaction, vehicle health and contextual data. We have identified which of the five core fleet services generates which set of data and how data sets can be combined to offer increased value and power new services.