Embedding eCall as a service will accelerate deployment but challenges remain
Date:
Thursday September 15, 2016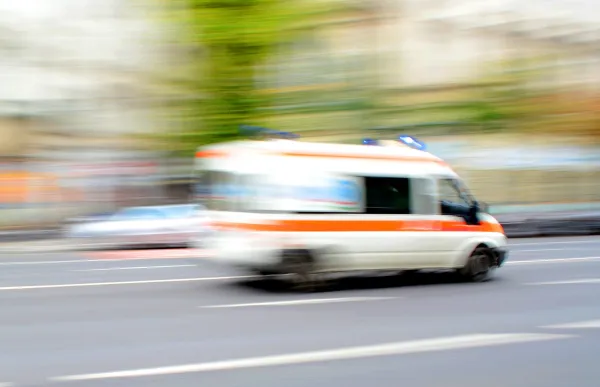 By speeding up the emergency response time, eCall is set to contribute to safer roads in Europe. Since April 2018, OEMs are now obliged by law to equip new vehicles with an eCall device able to detect accidents and automatically establish a voice connection with the relevant 112 operators. This pan-European mandate is aimed at reducing the number of overall road fatalities by at least 4%.
The service is now active. MNO infrastructure has been upgraded accordingly and at least one 112 call centre (the so-called Public Service Answering Points or PSAPs) in each EU country is capable of handling public eCalls. However, the impact will not be felt immediately, as the penetration rate is tied to new type-approved cars with a typical renewal cycle of 4-7 years.
To accelerate the deployment of eCalls beyond type-approval, a partnership with private stakeholders is necessary. Multiple OEMs, insurance companies, auto clubs and telematics service providers are already incorporating private eCall solutions into their value proposition, either embedded or tethered. In fact, PSA, Daimler and BMW have been providing eCall for years by partnering with roadside assistance companies (RSAs) or other service suppliers.
These third-party service providers (TPSPs) filter and forward the emergency calls to 112 call centres via a "long-number". We have identified multiple players which have built the necessary capacity to provide the OEMs with B2B2C connected services – of which eCall has been the most challenging. Unlike the public equivalent, private eCall is not (yet) available in all EU countries, and year-long expansion efforts have met restrictions due to infrastructural complexity, lack of authorities' cooperation, national-specific protocols and insufficient market attractiveness.
As the eCall mandate does not exclude embedded private eCall service from coexisting with the public solution, we estimates that TPSP eCall volumes will continue to increase, driven by private players' eagerness to offer such services. Buyers of eCall-equipped cars will opt for either public or private solution, in many instances able to bundle the latter with other services such as bCall, concierge (iCall), and stolen vehicle tracking (SVT/SVR).
We tracked the evolution of eCall models and requirements at country level. In many instances, both private and public stakeholders look to exploit the momentum created by the mandate to formalise their procedures. At the multi-national stage, efforts to standardise requirements and protocols are visible. Yet despite this trend, the market remains complicated and slow-moving for TPSPs.
Most countries see the value of TPSPs already and are willing to cooperate. This has allowed OEMs, auto clubs, roadside assistance companies and others to get a head-start. However, high level of receptiveness to private eCall is not enough to reduce the complexity of establishing and maintaining TPSP eCall services for private players. Lack of homogeneous infrastructure and protocols between countries require a sound strategy to stay competitive.
PTOLEMUS has been involved in the E112 project from its inception and has recently advised a number of service providers in this domain. If your eCall strategy needs improvement, contact us.
You can also meet us directly at the eCall Days 2018 – The future of the pan-European eCall on the 11 and 12 September in Hamburg, Germany where we will discuss:
pan-European eCall – next steps
interoperability and testing
after market
further enhancements
TPS eCall
new application fields
To set up a meeting with us at the show contact Tong directly at twang@ptolemus.com
This blog was written by Halli Oddsson and Tong Wang