Tong Wang
Business Analyst, Paris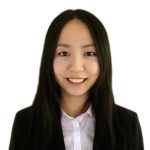 Tong Wang has experience in strategy and management consulting in China. She notably assisted a French IT company that provides IoT solutions to enter the Chinese market and contributed to redefining the business strategy of a listed Chinese retail group.
Tong holds experience in market research and data analysis. She conducted a survey, collected and analysed data about the retail industry in China to design a business model.
She helped a Japanese consortium of car manufacturers and digital mapping companies assess and forecast the market for HD maps for autonomous vehicles.
She led our research for the Connected Fleet Services Global Study, specifically on fleet telematics market analysis in China and built various company profiles of global fleet telematics service providers.
She assisted a global assistance provider to assess the xCall services market and notably built EU regulation analysis, competitive benchmarking and OEM demand evaluation on connected services. She also contributed to form a strategic recommendation for the client company.
She is fluent in English and Chinese and also has proficiency in French. With an international business education background and overseas experiences, she is good at collaborating with teams with International profiles to deliver global market insights.