Hallgrimur Oddsson
Senior Business Analyst, Brussels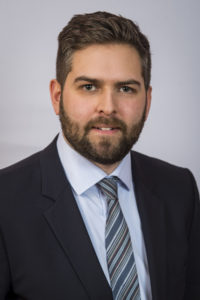 An Icelandic citizen, Hallgrimur has gained experience in business journalism and market research for Allianz Worldwide Partners, AXA Partners, the Institute for Financial Literacy in Iceland, Icelandic Financial News, Kjarninn Media and Northstack.
Passionate about future mobility, he completed his master's thesis on a stakeholder analysis on the economic impact of autonomous vehicles. In July 2017, he launched a web site dedicated to the future of transportation and mobility called framgongur.is.
As an analyst, he notably helped Icelandic consulting firm Northstack evaluate the innovation potential and strategy of the Reykjanes peninsula (near Reykjavik airport) for the Regional Development Agency.
As a journalist for Icelandic Financial News, he covered economics, politics and business news, frequently using data and analytical tools to supplement his articles.
For a global tier-1 automotive supplier, he recently surveyed the market for eCall, bCall and concierge services around the world.
He also helped a roadside assistance company understand the market potential for eCall and bCall in Europe.
Finally he has done market research and analysis for a global telematics technology provider as well as contributed to building our global dashboard of fleet telematics providers.
Hallgrimur is fluent in English and Icelandic and also has proficiency in Danish and French.