Commercial fleet telematics glossary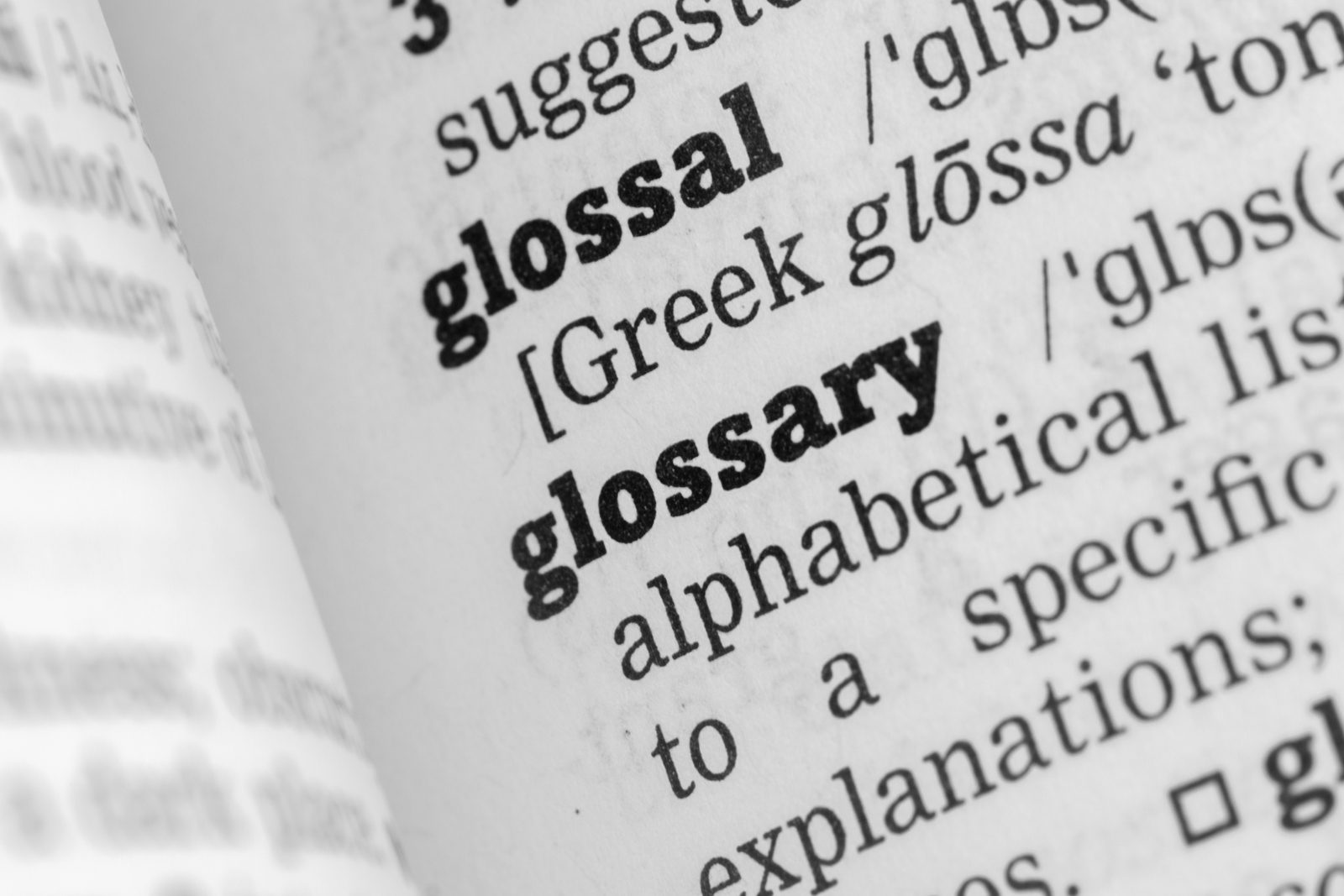 Below we have compiled a list of acronyms associated with commercial fleet telematics and their definitions. This commercial fleet telematics glossary is sourced from our Commercial Fleet Telematics Global Study.
ABS – Anti-lock braking system
ACC – Adaptive cruise control 
ACEA – European Automobile Manufacturers' Association
AEMP – Association of Equipment Management Professionals
AI – Artificial intelligence
API – Application programming interface
ASEAN – Association of Southeast Asian Nations
ATO – Australian Taxation Office
B2B – Business-to-business
B2C – Business-to-customers
CAN – Controller area network
CAGR – Compound annual growth rate 
CASE – Connected" cars, "autonomous / automated" driving, "shared", and "electric
CBA – Commonwealth Bank of Australia
CCMA – China Construction Machinery Association
CDMA – Code-division multiple access
CECE – Committee of European Construction Equipment
CEE – Central and Eastern Europe
CIS – Commonwealth of Independent States
CRT – Commercial Road Transport
DaaS – Device-as-a-Service
DTC – Diagnostic trouble code
DVR – Digital video recorder
DVIR – Driver vehicle inspection report
D2GO – Detectron2Go
EBITDA – Earnings before interest, taxes, depreciation and amortisation
EBS – Electronic braking system
ECM – Engine control module
ECO – Engine control unit
EDI – Electronic data interchange
ELD – Electronic logging device
EMEA – Europe, Middle East and Africa
EO – Executive order
EPA – U.S. Environmental Protection Agency
ePOD – Electronic proof of delivery
ERA – European Rental Association
ERP – Enterprise resource planning
ESC – Electronic Stability Contro
ETC – Electronic Toll Collection
EV – Electric vehicle
FCI – Fuel Card Issuers
FedRAMP – Federal Risk and Authorisation Management Programme
FIPS – Federal Information Processing Standard 
FMS – Fleet management system
FNOL – First notice of loss
GCFI – Gross cash farm income
GDPR – General Data Protection Regulation
GNSS – Global Navigation Satellite System
GPRS – General Packet Radio Service
GPS – Global Positioning System
HCV – Heavy commercial vehicle
HGV – Heavy goods vehicle
HMI – Human machine interface
HoS – Hours of service
HSPA – High Speed Packet Access
HVAC – Heating, ventilation, and air conditioning
ICT – Information and communications technology
IFTA – International Fuel Tax Agreement
IoT – Internet of things
IoV – Internet of vehicles
IOX – Input-output expansion technology
IPS – In-plane switching
IRU – International Road Transport Union
ISA – Intelligent speed adaptor
ISO – International Organisation for Standardisation
KPI – Key performance indicator
LCV – Light commercial vehicles
LEO – Low-earth orbit
Li-ion – Lithium-ion battery
LiPo – Lithium polymer battery 
LTDA – Licensed Taxi Drivers' Association
LTE – Long-term evolution
LTDA – Licensed Taxi Drivers' Association
M2M – Machine to machine
MNOs – Mobile network operators
MP – Megepixel
MVR – Motor Vehicle Records
NORAM – North America
OAuth – Open Authorisation
OBD – On-board diagnostics
OEM – Original equipment manufacturer 
OTA – Over-the-Air technology
OTG – On-The-Go
PA – Precision agriculture
PaaS – Platform as a service
PC – Passenger car
PND – Personal navigation device
PTO – Paid time off
R2R – Right to repair
RAM – Random access memory
ROI – Return on investment
ROM – Read-only memory
RUC – Road user charges 
SaaS – Software as a service
SAE – Society of Automotive Engineers 
SBAS – Satellite-Based Augmentation System
SDHC – Secure digital high capacity
SMB – Small and medium-sized business
SMR – Service, Maintenance and Repair 
SMS – Short message service
SRM – Service relationship management
SVR – Stolen vehicle recovery
SVT – Stolen vehicle tracking
Tier-1 supplier – Companies that supply parts or systems directly to OEM
TCO – Total cost of ownership
TOS – Transport operational systems
UBI – Usage-based insurance
VAR – Value-added reseller
VAT – Value added tax
VDC – Voltage to direct current
VDMA – Mechanical Engineering Industry Association (Verband Deutscher Maschinen- und Anlagenbau)
VIN – Vehicle identification number 
WMT – Weight-Mile Tax
We hope that you have found this commercial fleet telematics glossary helpful. Please visit our Commercial Fleet Telematics Global Study page to learn more.