The Vehicle Data Market Global Forecast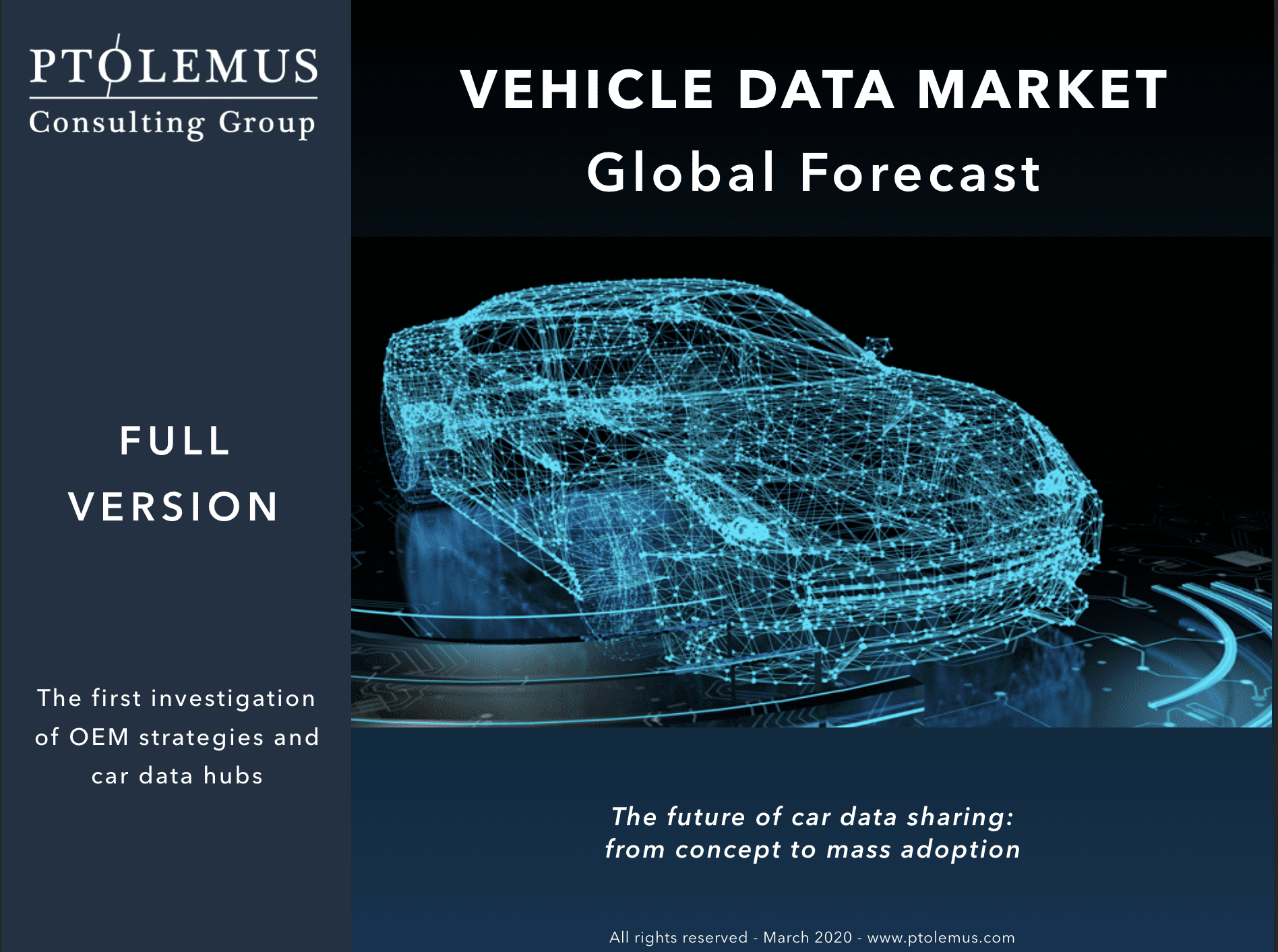 The Vehicle Data Market Global Forecast
995€
The first forecast through to 2030 that details industry progress in the development of the vehicle data market.
Vehicle Data Market Global Forecast!
Who has not read that connected car data is the new oil of the automotive industry?  The problem is, whilst the commentariat have decided that in-car data will be incredibly lucrative, the industry is still trying to figure out how, if and when it might happen!
In order to cut through the confusion, in our Vehicle Data Market Global Forecast, we have deliberately focused on the scope of car data generated by the connected vehicle system only, and the potential of 8 vertical markets critical to any successful vehicle data strategy.
The forecast, contains:
2018 - 2030 market forecasts across 18 countries including
Revenues and volumes for each of the following 8 vertical markets:

Vehicle-integrated payments (parking, fuelling and tolling),

Usage-based insurance;

Fleet management and leasing;

Car sharing and car rental;

Connected assistance;

Repair and remote diagnostics;

Traffic management, and;

Advertising.

Revenues and volumes for each of the 3 stakeholders:
Click on the above link to download a free brochure!
Fill in the form below to download the Vehicle Data Market Global Forecast free abstract