Road usage charging scheme: will it be implemented in the US?
Date:
Wednesday March 10, 2021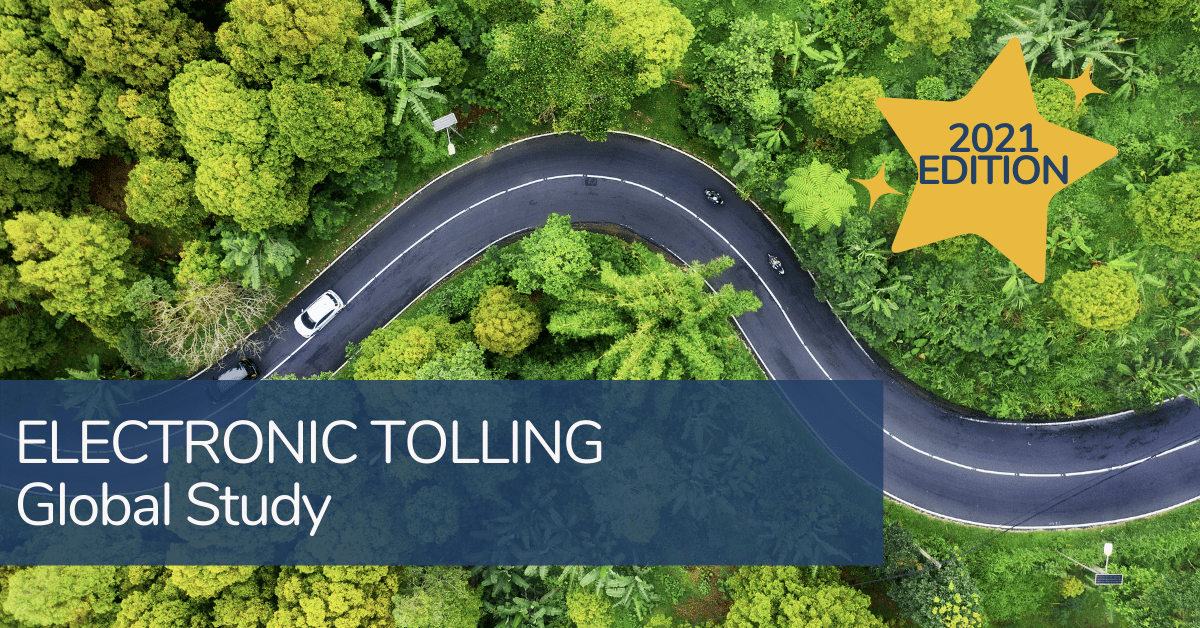 Pete Buttigieg, the newly confirmed US Transportation Secretary, outlined his infrastructure goals this past month, including a focus on building up the Highway Trust Fund. The Highway Trust Fund, which is funded by federal tax and allocated to the development and maintenance of federal highways and transit systems, has been unable to meet infrastructure funding needs for several years. This is largely due to the fact that federal gas taxation has not increased since 1993, while surface infrastructure construction costs and materials have continued to rise with inflation. We think that this could be the opportunity for the United States to reboot its infrastructure funding mechanism through the rollout of a federal road usage charging (RUC) scheme.
To address the funding disparity, Buttigieg floated the idea of an increase in the federal gas tax at his hearing, which was later rebuffed. Not least due to the fact that President Biden has been clear that he does not intend to raise any taxes while the US is in the middle of a pandemic. So what are the alternatives?
For the purposes of this article, we will group road usage charging programs with other similar systems (though with different legal implications) such as the vehicle-mileage tax (VMT) or a mileage-based user fee (MBUF) – each of which represent a programme that charges drivers a distance-based fee. These programs are based on a "user-pays" principle which argues that those who use, and thus damage, infrastructure more frequently, pay their fair share for its maintenance. These fees also often include external costs of transportation which are often overlooked, such as noise and pollution.
In PTOLEMUS' brand new 1000-page Electronic Tolling Global study, we assess whether there will be a road usage charge coming to the US in the future. What follows is a selection of those reasons, and why we think the push for a mileage based fee comes at the right time:
Individual states are beginning to implement their own road usage charging schemes
Several states are already leading the way in the implementation of road usage charging pilots in the US. In the western United States, member states of the organisation RUC West have been exploring the implementation of such schemes for several years, and recently, Utah and Oregon went live with their programs, though they are currently optional.
Pilots have also occurred in Hawaii, California, and Washington State among others; the Wyoming State Legislature is currently considering House Bill 37, which would introduce the legal framework through which to impose a road usage charging scheme.
On the east coast, the Eastern Transportation Coalition (formerly the I-95 Corridor Coalition ), which launched its first RUC pilot for passenger cars in 2018, has also launched a national heavy-duty truck pilot program to assess the implication of a mileage-based user fee on the commercial transportation industry.
The timing of these pilots represents an opportunity to promote cohesion before a patchwork of programs are implemented at the state-level, and a wealth of information from recent feasibility studies and pilots on options for program design.
Electric vehicle sales are continuing to grow across the US
Electric vehicles (EVs), which are growing in popularity globally, are a positive step in combatting climate change related to the consumption of fossil fuels. However, given that EV owners do not contribute to funding raised through the gas tax, there is no equitable mechanism through which they pay for the damage that their vehicles do to the roads.
Initial state-level RUC pilots came in response to the growth in EVs and their affect on dwindling infrastructure budgets. Utah's RUC program is solely for EV owners who choose to opt-in; otherwise they are beholden to a yearly fee. In California, where EV is penetration is already 10%, we will see major growth in the coming years as fossil fuel vehicles are phased out due to new legislation banning sales of internal-combustion cars is introduced by 2035, and with it, the commensurate impact on federal funding, if taxation laws are not amended to reflect this paradigm shift. 
This is a bipartisan issue in the current government
The implementation of a distance-based fee has both support and opposition from both parties. The Bipartisan Policy Center (BPC), a DC think tank promoting bipartisanship, promotes a RUC charge as one of its issues of cooperative development.
Democratic Secretary Buttigieg has previously voiced his support to explore such a program. Similarly, Missouri Republican Representative Sam Graves, who has long touted his desire to implement a RUC system, reiterated his interest this week confirming that he is willing to work with Secretary Buttigieg to get a bill on the table.
But not everyone is on board. In 2020, House Transportation and Infrastructure Chairman Peter A. DeFazio and Representative Earl Blumenauer, both Democrats from Oregon, referred to a proposal to apply a distance-based fee to heavy goods vehicles as "problematic." Echoing that sentiment, Florida Republican Senator Rick Scott, voted against Secretary Buttigieg's confirmation stating his opinions on the fee as the reason.
Implication of a national RUC program face several challenges going forward: political support, public concern over privacy issues (these programs are most efficiently facilitated by in-vehicle telematic devices that track mileage driven), opposition from the public and transport industry who fear rising costs, not to mention the complexity and cost of implementation itself.
Going forward
Though the future of RUC in the US is still unclear, we forecast it has a promising future based on the three drivers reviewed above. You can learn more about the state of road usage charges and tolling, as well as specific information on state level programs, in our recent report, Electronic Tolling Global Study. Download the abstract today to find out more.