Will electric vehicles be the next breakthrough for usage based insurance?
Date:
Thursday February 2, 2023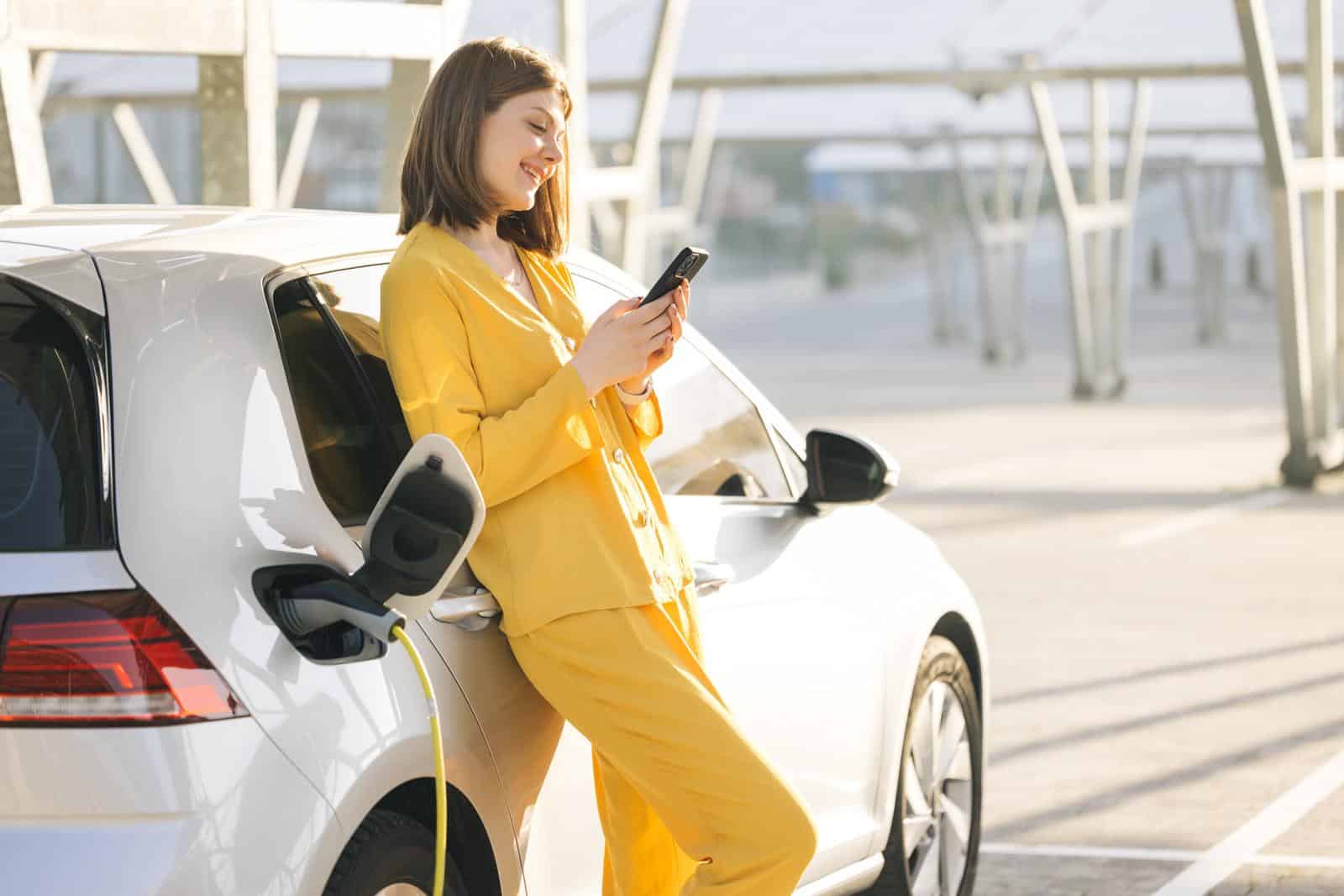 In 2022, more than 10.5 million electric vehicles were sold worldwide. Driven by momentum on commercial-vehicle decarbonisation as well as government policies, we estimate that global electric vehicle sales will reach 34 million in 2030, with around a 36% penetration rate of vehicles sold.
Although electric vehicles have great market potential, the higher auto insurance for electric vehicles pushes up the total cost of ownership, which has increased customers' concerns about electric vehicles to a certain extent. According to Forbes, insuring an EV costs about $100 more per year than its internal combustion engine equivalent for the most popular models. Luxury electric vehicle owners, such as Tesla owners, are even being turned down by insurers due to high collision coverage costs, which is partially why Tesla invented developing insurance on their own.
Premiums for EVs is higher for several reasons. One is that EVs are more expensive to repair or replace than traditional gasoline-powered vehicles. This is because EVs have specialised parts, such as batteries and electric motors, that can be expensive to replace. Depending on the brands and models, replacing a battery can cost between $4,000 and $20,000. Additional training for maintenance personnel to be qualified to repair them also drives up the cost of repairing EVs. What's more, since many EV models have been released in recent years, the limited volume of claim rates for similar vehicles makes it difficult for insurers to accurately predict the cost of insuring an EV.
Usage-based insurance (UBI) can help lower premiums as EVs can provide more detailed and accurate data on drivers' habits and behaviours. They are all equipped with advanced technology, such as GNSS and telematics, that can track and record a variety of data points, such as speed, mileage, braking patterns, and battery usage. Unlike any other connected auto insurance products, the special design of EVs does not require to the installation of aftermarket devices (black box, OBD dongle, etc.) in the vehicle. With the user's consent, the related data will be collected and analysed, giving users more accurate and differentiated insurance prices.
Some EV manufacturers are now leveraging this technology to enable UBI. For example, Tesla has been equipping its vehicles with telematics systems to collect and record a range of data points such as forward collision warning (per 1,000 miles), hard barking (% of time), and aggressive turning (% of time). This data can then be used by insurance companies to create more personalised and accurate insurance rates based on a driver's individual driving habits and behaviours.
In fact, Tesla Insurance using real-time driving behaviours (or Pay How You Drive, PHYD) is already available to all Model S, Model 3, Model X and Model Y owners in 12 states in the US. In September 2021, Tesla FSD Beta 10.1 was launched with the function of an insurance calculator. Tesla uses in-car sensors to collect data on driver behaviours and then converts them into a safety score between 0 and 100. Higher scores mean safer driving habits and less risk of accidents, hence leading to lower insurance premiums. Besides the U.S., Tesla works with Liberty Insurance to provide a mileage-based comprehensive insurance program in Singapore and Hong Kong. In the UK, By Miles provides pay-by-mile car insurance purpose-built for Tesla.
Other OEMs also follow Tesla's lead with usage-based insurance. Ford teams up with Wejo to expand its usage-based insurance offer across the U.S. Mobilize Financial Services, a part of Renault Group, works with Accenture in Europe to develop its usage-based insurance business that fully integrated the Group brands Renault, Dacia, Alpine and Mobilize. Many shreds of evidence show that OEMs are carrying out a reform of the auto insurance industry, and electric vehicles will become their first step because of EVs' richer and more detailed driving data and the insufficiency of traditional auto insurance in EVs.
In addition, with access to data on battery usage and battery degradation, UBI will be able to provide a lower premium than conventional insurance to EV owners. As batteries have become a key part of the cost of vehicles — according to the chairman of GAC Group, the cost of batteries in EV manufacturing accounts for 40% to 50%, the understanding of the state of the battery is likely to reduce claims costs because a 5-year-old battery is typically worth 10% to 20% less than a new one.
For example, according to a study of 6000 fleet EVs by Geotab, the Telematics Service Provider, batteries that are exposed to hotter climates degrade faster than those to temperate climates, as shown below.

Figure 1: Effect of hot climate on SOH of battery
With battery management systems, underwriters can understand the status of EV batteries in real-time and better estimate the risk of battery degradation to propose reasonable and suitable vehicle covers to users. UBI can also incentivise EV drivers to form good charging behaviours and prolong the battery life.
Last but not least, cutting-edge Advanced Driver Assistance Systems (ADAS) embedded in EVs can provide insurance carriers with more comprehensive driving data on crashes and near-crashes.
The key question then becomes: how can insurers have access to this rich data? The pressure is mounting on OEMs to provide easy and fair data access to third-party insurance companies.
We cover these topics in the following reports:
• The Connected Auto Insurance Global Study
• The Fleet Electrification Global Study
• The Vehicle Data Market Global Study
For specific questions, contact us at UBI@ptolemus.com