Is Tesla Semi a game changer? Part 2: Tesla Semi Versus Hydrogen Trucks
Date:
Thursday April 6, 2023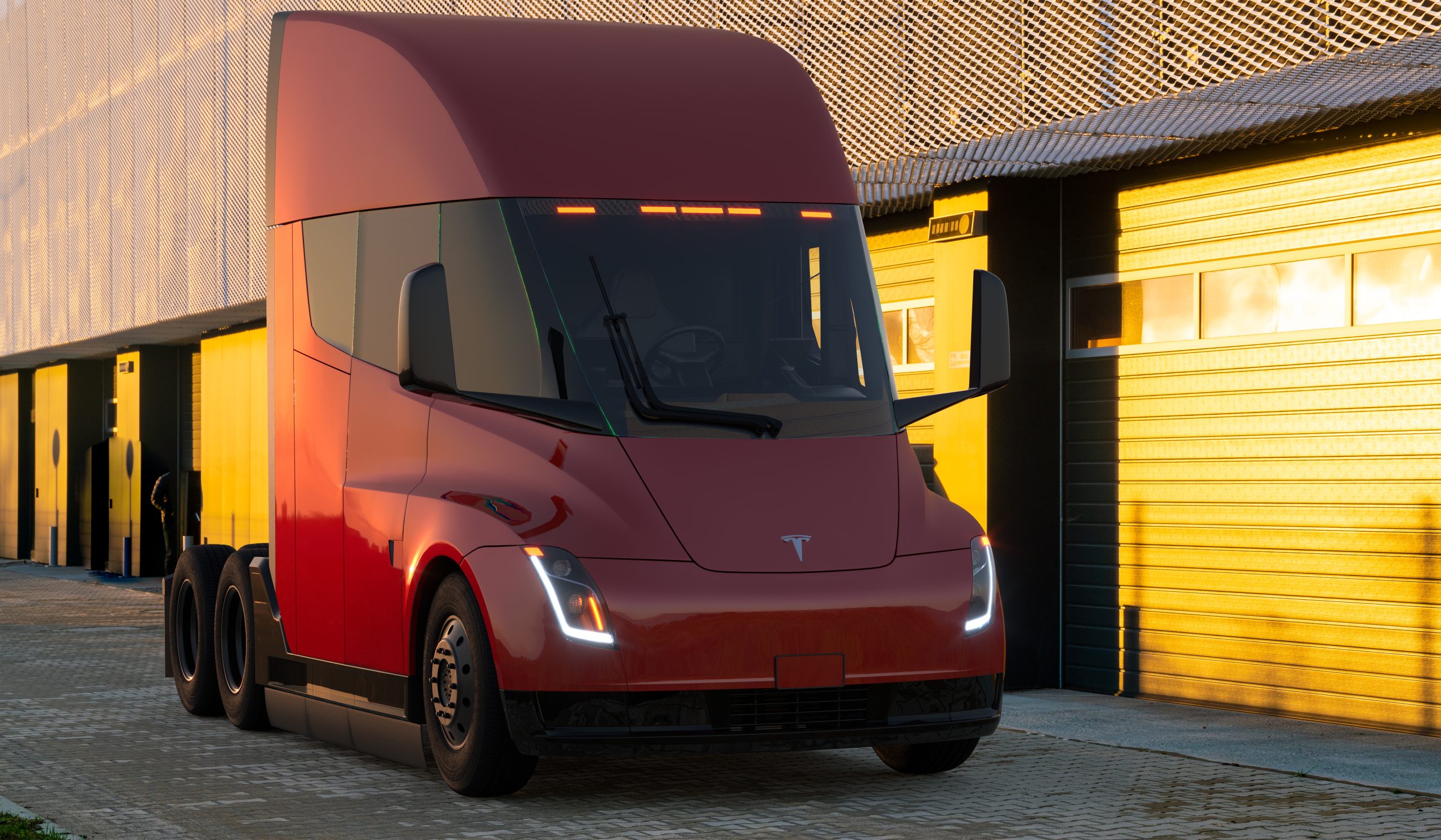 Leading OEMs are caught in the conundrum of either adopting battery electric trucks or hydrogen trucks. Tesla and Volkswagen support battery electric trucks due to extensive charging networks and low TCO. On the other hand, Daimler, Volvo, and Hyundai support hydrogen trucks due to faster refuelling and longer range.
In our previous blog, we compared the specifications of the Tesla Semi versus other battery electric trucks in the market. In this blog, we compare hydrogen trucks versus Tesla's Semi battery electric trucks. We compare the following aspects:
General specifications
Electric charging stations versus Hydrogen refuelling stations
Energy loss comparison
Comparison of specifications
We provide a comparative analysis of Tesla Semi versus Nikola Hydrogen trucks to understand the specifications of both vehicles clearly. Both vehicles have similar load carriage capacity.
In the comparison above, we find that Tesla electric trucks hold the upper hand in comparison to hydrogen trucks. The main advantages of the Tesla Semi are energy efficiency, the presence of charging infrastructure and the purchase price (the main contributor of TCO). On the other hand, hydrogen vehicles offer long-range and quick charging time (10-20 minutes). We also observe that the purchase price of the the Tesla Semi is considerably less than Nikola Hydrogen trucks. A study by Transport and environment in June, 2020 compared the Total Cost of Ownership (TCO) of long haul electric trucks and hydrogen trucks. These researchers also found that battery electric trucks' TCO is lower than hydrogen trucks.
Electric charging stations versus hydrogen trucks refuelling stations
The presence of hydrogen refuelling stations is extremely low in numbers. For example, there are only 49 hydrogen refuelling stations in the USA considering its large area. On the other hand, there is considerable charging infrastructure for Tesla. Moreover, there is also a rapid increase in fast charging stations around the globe and in the USA.
The proponents of hydrogen vehicles advocate fast fuelling time (10-20 minutes). On the other hand, there is the sign of a Megawatt Charging System (MCS) being introduced by the end of the decade. This will help recharge long-haul electrics in 30–60 minutes. However, battery electric trucks may require grid modifications in areas which have outdated or underpowered grids. Megawatt charging may also put a strain on the grid in far-flung areas. These areas would need amendments in the wiring as well as transformers.
Energy loss comparison
There is a substantial loss of energy in the production and distribution process for hydrogen-dependent vehicles.
Considering the well-to-tank (W2T) energy distribution, there is a 26% energy loss for hydrogen vehicles. A well-to-tank distribution refers to the energy loss from the production, processing, and delivery of fuel for the generation of energy. For battery electric trucks (W2T), this loss is only 5%.
Hydrogen-based vehicles also have a battery and run on electricity. 50% of energy loss is incurred from H2 to electricity conversion for hydrogen fuel trucks. On the other hand, battery electric trucks have less than 20% energy efficiency loss from the tank to the wheel (most related to AC to DC conversion).
In the above analysis, we understand that both the Tesla Semi and hydrogen trucks have limitations. Tesla's Semi appears to have a lower cost of operation and superior efficiency. Whereas hydrogen trucks offer a longer range and quick refuelling time.
The success of industry leaders may boil down to the end-user experience. If drivers feel less range anxiety battery electric trucks may supersede hydrogen trucks. In this regard, electric charging and hydrogen refueling infrastructure will play a crucial role to shape the opinion of the end user. With hefty investments, battery electric trucks may witness a robust charging infrastructure in the coming years.
Detailed research on electric trucks is covered in our Global Fleet Electrification Study