Impact of Tesla's price slashing on EVs
Date:
Thursday January 19, 2023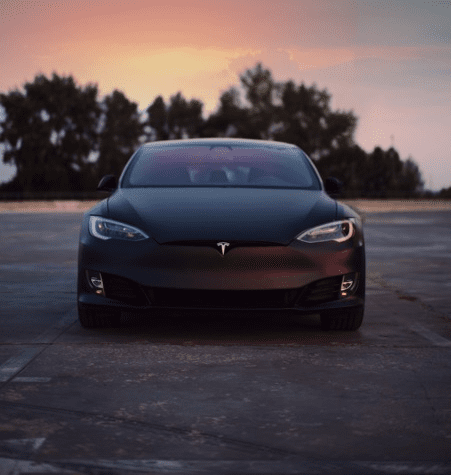 Tesla has decreased the price of some of its EV models by one-fifth. Model Y which had a price of $69,990 has decreased to $56,990 on 13th January, 2023. On the other hand, the Model 3 price dropped from $62,990 to $53,990 before the tax credit. According to Tesla's spokesperson, the cost cut for the customers was the "normalization of some of the cost inflation" after a "turbulent year of supply chain disruptions". According to an article by Forbes, the following table represents Tesla prices reduction for different models.
Increase in competition affecting Tesla prices
The price reduction signifies that the market has moved towards a competitive phase and marks the beginning of the pricing war for EVs. With the advent of new legislation supporting the phasing out of ICE vehicles, auto giants such as General Motors, Hyundai, Lucid and Polestar have introduced robust EV models. These models provide robust EV features with competitive prices, designs and performance. The outlook for Tesla's policy is to increase demand while compromising on profit. If Tesla gets ahead with an increase in demand by this move, other OEMs may replicate the price-slashing strategy.
Impact on subsidies
Some financial pundits describe the move as pragmatic. It is expected that the decrease in Tesla prices would increase deliveries by 12%-15%. This move will make Model 3 and Y eligible for EV tax credits ($7,500) under the Inflation Reduction Act. According to Wall Street guru, Dan Ives, "This is a clear shot across the bow at European automakers and U.S. stalwarts (G.M and Ford) that Tesla is not going to play nice in the sandbox with an EV price war now underway".
Similar, price cuts were observed in China when Tesla slashed its price by 13% to counter the supremacy of the local auto giant known as BYD. Subsidies on EVs were also slashed by the government earlier this year which prompted the public to purchase a record number of EVs in 2022 in China. However, Tesla witnessed a 42% reduction in EV sales in 2022 as people preferred local brands such as BYD and XPeng. In France, Tesla Model 3 buyers will also be eligible to attain €5,000 subsidy thanks to the reduction of the Model 3 price.
Impact on used markets
The used market for EVs will fluctuate dramatically, especially in areas where Tesla had a robust used EV market. For example, in China, the used market for EVs may decrease. Previously, slightly used Tesla models were selling above than the purchase price of new Tesla EVs due to sluggish supply. Now, used EVs may be selling at par or below the purchase price to compensate for the reduced pricing model. Fleet managers would also make the intelligent choice to wait for new EVs or rely on the used EV market. Due to supply shortages, there is a considerable lead time for Tesla EV deliveries in China. The market for local EVs is also booming in which Tesla may not be the preferred choice of vehicle in future.
Car financing options and leasing companies would also need to accommodate the new purchase price for Tesla EVs and give an updated price stream to clients. The impact of new prices on residual value is inevitable. However, according to Philip Nothard, Strategy Director, Cox Automotive, "EVs have benefited from the 20%-30% hike in residual value across Europe, so leasing companies are not facing negative residual value exposure".
The used market for EVs is solidifying. Lease companies may even resort to second and third-life leases to reduce depreciation over a long period of life. The used market across Europe is also fragmented which depends on local factors such as incentives by the government coupled with the strength of the charging network.
Impact on TCO
Fleet managers may also need to revise old TCO calculations to accommodate the purchase price of new EVs which will impact the residual value of old EVs. Since the new price is less than the old price, the residual value will need radical recalculation considering the EV usage by the number of years, battery condition and overall condition of the vehicle. It also must be taken into account that people would prefer new Tesla EVs with reduced prices over old Tesla EVs.
Fleet managers in the USA, (buying the new stock of Tesla EVs) would have the most lucrative TCO for Tesla vehicles in 2023. The new purchase price will improve TCO in comparison to other competitive EVs and older Tesla EVs. Price reduction will make models eligible for a $7, 500 tax credit which will also improve the TCO for Tesla fleets. With the price reduction and tax credit, the Model Y will be 31% cheaper. For fleet managers, who are going to buy new Tesla EVs in 2023, this option may be suitable, to invest rather than relying on car financing or leasing.
Impact on Tesla's brand
Tesla will also have to contend with the impact on the residual value and brand image of the introduction of these discounts. Several complaints were launched by consumers on social media especially Twitter (Elon Musk owned). Most of the people on Twitter had a common outcry that they are losing $10-$15k in residual value coupled with the loss of tax credit.
In China, people took to the street to protest the reduction of EV prices by Tesla. The demonstrators stated that the residual value of their vehicles will be negatively influenced by this decision. In the long term, the brand image may be tarnished among loyal consumers who may feel betrayed by the sudden reduction in EV prices. There could also be a positive impact on prospective customers who could welcome this price reduction. The most cherished strata of people would fall in the bracket who attain both subsidies and price reductions for their vehicles.
The pinnacle of Tesla hype has also subsequently receded. Stocks for Tesla have plunged more than two-thirds in comparison to 2021. Tesla's market valuation of $1.2 trillion in 2021 is now relegated to $400 billion. The investors' confidence took a blow when Musk took over the reins of Twitter. Tesla investors believed this move would deviate the focus of Elon Musk. Customers may connect the price reduction to flawed policies recently adopted by Elon Musk (Twitter acquisition, firing of employees). The losers and winners of this battle can only be decided by the volume of sales by Tesla.
Tesla EV models are also long in the market which puts a question mark on their modern appeal. The Tesla Model S is now 10 years old, while, the Model 3 is 6 years old. Tesla can be seen as lagging behind the launch of new types of electric cars in the market.
Tesla's price reduction strategy could improve its brand image if it successfully produces an increase in sales volume. If the increase in volume is not achieved, the brand image may be tarnished by previous loyal customers who would be disgruntled by the lowering of the residual value of current Tesla vehicles. This move will certainly impact subsidies, TCO, residual value and Tesla's brand. If Tesla achieves its target to disseminate EVs, it may trigger a pricing war among OEMs.
A detailed study on the TCO, purchase price and used for fleets can be found in our latest study on Global Fleet Electrification.
References
https://www.theguardian.com/technology/2023/jan/13/tesla-prices-us-europe-slowing-demand-elon-musk
https://www.theverge.com/2023/1/14/23554886/tesla-price-cut-ev-market-deman-elon-musk
https://www.forbes.com/wheels/news/tesla-slashes-prices/
https://www.fleeteurope.com/en/new-energies/europe/analysis/tesla-slashes-prices-20-ev-residual-values-fall?a=JMA06&t%5B0%5D=Tesla&t%5B1%5D=Electrification&t%5B2%5D=Residual%20value&t%5B3%5D=Cox%20Automotive&curl=1