OEMs will use mobility platforms to deliver the driverless car
Date:
Tuesday January 17, 2017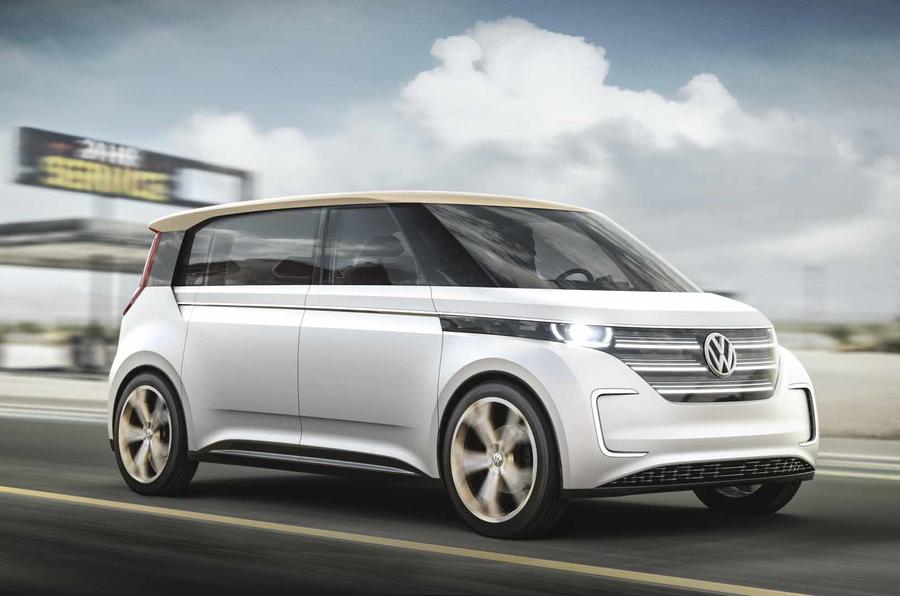 Following the withdrawal of DriveNow from San Francisco in 2015, BMW's re-launched premium US car sharing service ReachNow, has gone from strength to strength. In a few short months, ReachNow has attracted more than 40,000 users across Portland, Seattle and Brooklyn. In late November 2016, it was announced that ReachNow would launch a series of new mobility services, including ride hailing.
ReachNow Ride, provides a smartphone based booking platform for users and allows drivers to use the ReachNow fleet on a flexible basis. Thus, BMW will become the first mobility provider to deliver car sharing and ride hailing via a single platform using the same fleet of vehicles. ReachNow is of course far behind Uber, Lyft and even smaller ride hailing providers such as Juno and RideAustin in terms of active users. Nonetheless, as an OEM, BMW has the inventory to provide vehicles as and when required – something neither Uber nor Lyft are able to do without the assistance of a partner and likely at a higher cost.
At around the same time, VW announced its own new platform, Moia, which will facilitate VW's entry into the ride hailing and mobility services market. While BMW have been coy on the prospects for ReachNow Ride, VW have taken a far more bullish approach. According to CEO Ole Harms, VW plans to grow Moia into one of the world's top three mobility services within 10 years, with revenues "in the region of a couple of billions" in less than four.
In a ride hailing market consisting of giants such as Uber (estimated revenue of $5.5 billion in 2016), Didi Chuxing (market capitalisation of $30 billion), Lyft (estimated revenue $1 billion in 2016), Grab (valued at more than $2 billion) and MyTaxi (>10 million registered users) VW has set its sights high indeed. Nonetheless, each of these companies is operating according to a business model built around the human driver.
A central part of Moia's (and indeed ReachNow Ride's) future business strategy is based on the development and deployment of autonomous, driverless vehicles. Harms has supported this by stating that Moia will begin trialling autonomous prototypes by 2019 and expects to see, "a couple of cities worldwide operating autonomous fleets" by 2021.
To further support this planned growth, VW has been increasingly active broadening its interests in the established mobility markets of ride hailing and car sharing. While BMW has developed a strong position in the latter through the growth of DriveNow and ReachNow (which have a combined membership of over 750,000), VW has chosen to invest in existing platforms, such as the Netherlands' Greenwheels (see chart below). Leveraging its majority stake in the company, Greenwheels could easily be either adapted or combined with Moia to deliver a single mobility service platform to consumers – ultimately utilising driverless cars.
Ride hailing platform Gett, in which VW has invested $300 million, is yet another example of how the OEM is building its position in the mobility services market in preparation for the launch of driverless cars. Gett has an estimated 7 million users in more than 100 cities across Israel, Russia, UK and North America. Unlike Uber, it has neither the means or the ability to develop its own autonomous cars. VW, on the other hand, is developing the car, but does not have a ready user base. An additional partnership with Chinese ride hailing behemoth Didi Chuxing will bring premium VW models to Didi's 300 million active users.
Like BMW, Daimler has been ardently building a strong global position in mobility services since the launch of Car2Go in 2008. Now the world's largest car sharing business, Car2Go boasts over 2 million users and 15,000 cars over three continents. Most importantly, Car2Go has a growing footprint in the Chinese market, something no other Western car sharing service has been able to match. The 2014 acquisitions of MyTaxi and RideScout marked the first direct foray of any OEM into the ride hailing space. In mid-2016, Daimler took a controlling stake in the UK's leading ride hailing app Hailo and immediately announced plans to merge the service with MyTaxi.
If Daimler were to consolidate the merged MyTaxi with Car2Go, it could create a single mobility platform reaching over 15 million users with an established presence in North America, Europe and China. Even taking into account the flurry of investments and acquisitions which have taken place over the last 24 months, no other OEM has the ability to target all three of these markets via the same channel.
Mobility service platforms represent not only a mass channel for OEMs to test and deploy driverless cars, but also a tool though which to build trust between the general public and autonomous vehicles. Car sharing and ride hailing schemes can deliver a disproportional affect relative to the actual number of vehicles on the road due to the scale of active user base, high vehicle utilisation and visibility in densely populated urban areas. The likes of Uber and Didi are busy developing their own driverless software and technology. Nonetheless, if OEMs can challenge the popularity of these two market leaders by leveraging their mobility investments and acquisitions they will be well placed to compete with Uber and Didi in the driverless future.