Avoiding the marginalisation of road tolling
Date:
Tuesday March 1, 2016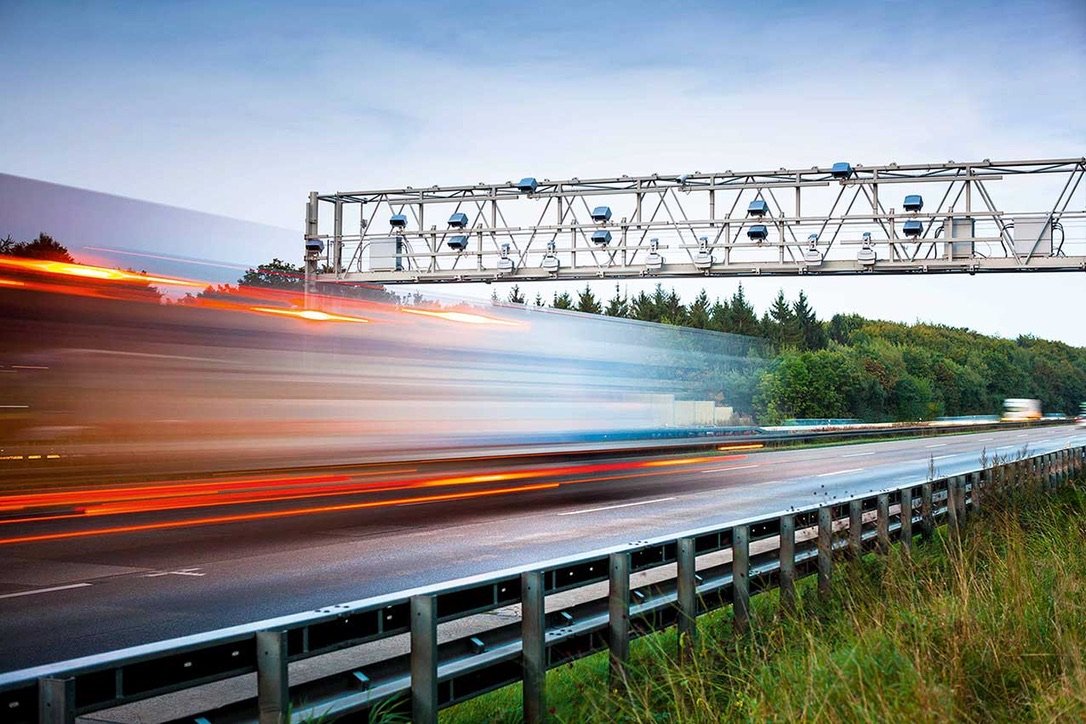 Vehicle connectivity is changing fast and the toll tag is now only one of many ways to move data to and from the vehicle. As a result, many operators are beginning to recognise that in order to safeguard their place on the dashboard, and avoid becoming absorbed by another mobility service, they must be able to offer wider services in addition to toll charging and collection. There are now numerous other devices on the market with the potential to execute the same processes as an OBU. These include: digital tachographs, telematics insurance devices, smartphones, fleet telematics boxes, eCall devices and OEM installed systems.
By 2020, 100 million vehicles globally will be insured with a telematics device
While not all of these devices exist in every vehicle, eCall will become mandatory on all new vehicles sold in the EU from 2018 – around the time new smart digital tachograph regulations come into force for HGVs – and smartphone penetration already exceeds 50 per cent in most developed markets and continues to grow. Of course barriers exist, but many telematics providers are already exploring the potential to integrate road charging into their device and service.
Openness makes the ETC business case more attractive
An existing area of integration between tolling and connected services is in the use of the fleet telematics box as a toll declaration device. This has only yet been done in Hungary, although a recent report from the World Bank also recommended an open device system for Bulgaria's planned HGV scheme. Technology providers such as EROAD are already bringing fleet service products to the market capable of processing tolling transactions. When the European Commission talks of a "single contract with an EETS provider" there is no stipulation regarding whom this provider should be. Creating a market where tolling is integrated with the fleet management functions of a device can allow for the introduction of a much broader range of ITS services. Toll declaration operators (TDOs) under Hungary's Hu-Go scheme now have the opportunity to provide a telematics device for free with a basic service subscription as the toll operator is paying a commission of the toll collected. The TDO is then free to up-sell additional VAS.
The main stakeholders involved
Besides the toll chargers themselves, most of the core tolling actors are involved in some degree of connected service provision, if only at the trial level. Energy companies have also been very active in the area of fuel management services for fleets, but this area is rapidly transforming from fuel card provision to all-round fleet management service provision. The distributors could include road operators, dedicated toll service providers or fleet management system providers, although their value added partners could come from unconnected areas including assistance companies, vehicles manufacturers and insurance companies.
To analyse the core services provided in an ETC context, it is useful to examine case studies from some of the most active road operators. Autostrade per l'Italia, for example, uses the Telepass system to enable payment for different services such as parking access – in partnership with city councils and airports – access control and even fuel payment. The Telepass system is also designed to manage traffic in restricted traffic zones such as urban areas, ports and car parks. Autostrade has further partnerships with AXA assistance to respond to breakdown calls from its Telepass premium customers while they are driving on its network. The cover includes a limited accommodation service for the people in the vehicle. Portugal's Brisa is another example of an operator with consumer and business services offerings enabling it to connect to drivers directly and facilitate payment for additional services such as parking and fuel via the existing OBU.
For toll operators, the opportunity is there to to re-position themselves in the value chain as a systems and service provider, as well as a payment and billing platform. They will achieve this by focusing on road-related services, with both B2B and B2C approaches through partners enabling them to connect to the driver. Smartphone apps are an excellent platform on which to develop the relationship with the driver and parking, for example, is a frequent use service delivering far greater brand visibility. The iBrisa application is one of the most complete smartphone applications available on the market. It has over 120,000 downloads and contains the following services:
Smartphone apps can deliver brand awareness for the operator and VAS to the driver
A route calculator that considers cost, speed and distance,
Information about the weather, work in progress and accidents as well as access to a live view of the traffic flow from its network of cameras,
Access to a number of road assistance services available throughout the network and the possibility of scheduling a car inspection in one of Controlauto's 46 centres (Controlauto is owned by Brisa and focuses on vehicle technical control),
A log of previous trips and a search engine for car parks and service stations accepting Via Verde payment.
In the latest version, the app acts as a co-pilot with voice alerts when the driver approaches a service area or when speed limits are exceeded. Austria's Asfinag and Vinci Autoroutes in France are other operators with their own apps. Services across each of these range from payment facilities, fare calculation, registration, traffic information and account management. Vinci claims to have over 400,000 downloads. Both are good examples of how toll operators can cement relationships with drivers and position themselves as a more holistic transport services provider.
Barbarians at the gates
For toll chargers and road operators to thrive in the future mobility proving market they must embrace a more open business model. Companies like Uber, BlaBlaCar and Let's Drive will continue to revolutionise the mobility space and – alongside developments in connected vehicles and smartphone utilisation – will bring massive change to the tolling industry. If tolling becomes a feature in a wider service controlled by new entrants then existing business models could suffer.