Usage Based Insurance (UBI) Global News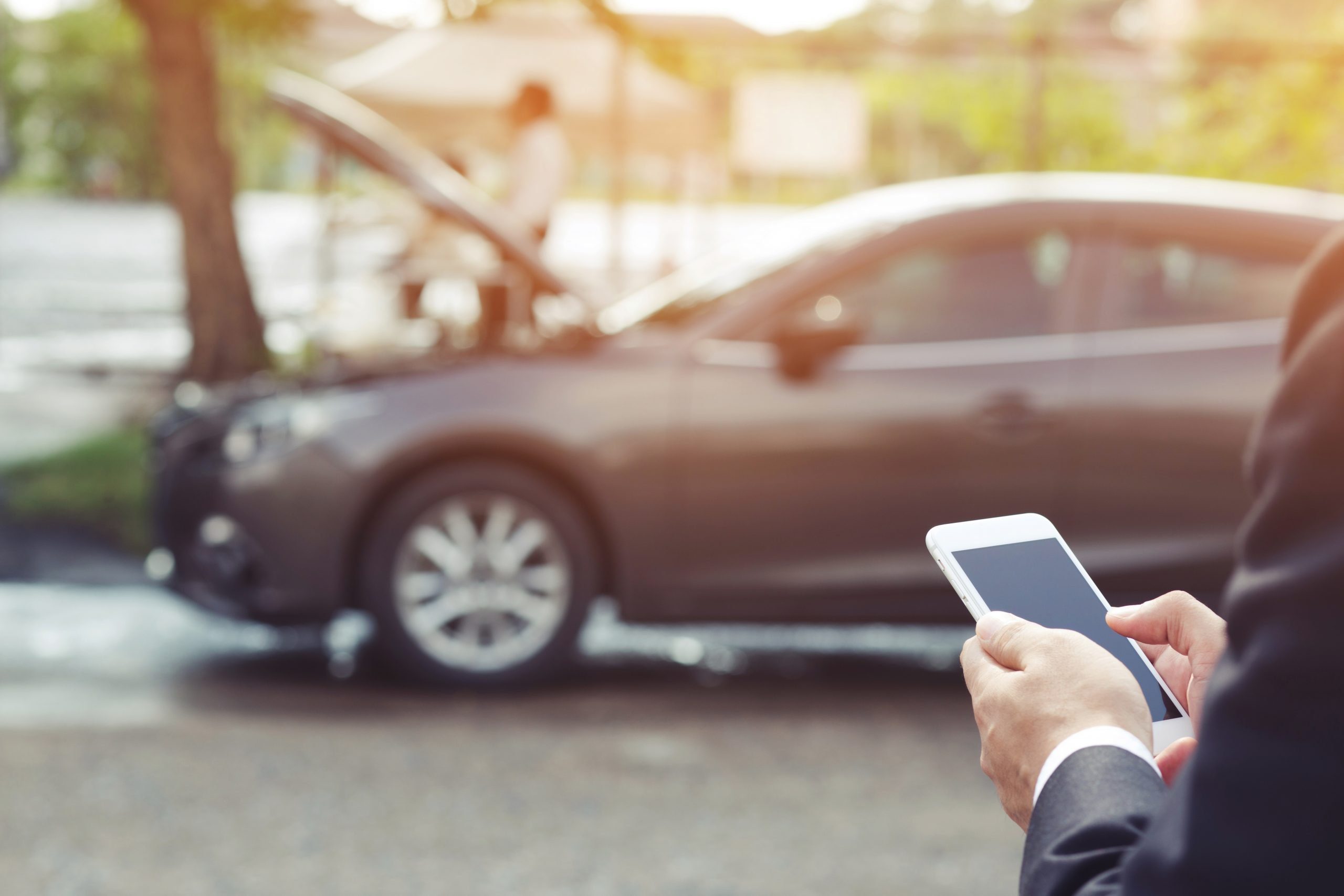 The PTOLEMUS research team is tracking important usage-based insurance (UBI) developments on a daily basis, take a look to see what the latest news is in UBI.
To see the latest version of UBI research, the Connected Auto Insurance Global Study, see this link to find out more…
You can also find out more about our quarterly UBI dashboard here.
13 March 2023
More than half of UK drivers considering telematic insurance
Insurance telematics solutions provider Trakm8 has commissioned a national driver survey which found that 69% of UK drivers expect to drive more miles in 2023 than last year. Seven out of 10 (70%) of them also expect their mileage to be higher than pre-pandemic levels. Additionally, more than half (58%) of the survey's respondents said that they are considering a telematics insurance policy to reduce costs associated with car usage and mileage increase.
9 March 2023
Powerfleet to acquire leading insurance telematics and sustainable mobility solutions provider Movingdots from Swiss Re
PowerFleet is acquiring Movingdots, a Swiss-based provider of insurance telematics and sustainable mobility solutions, from Swiss Re. This will enhance PowerFleet's offerings in the fleet management industry, particularly in insurance telematics and sustainable mobility solutions. The deal is expected to close in Q2 2023, subject to regulatory approval.
1 March 2023
Cambridge Mobile Telematics Acquires Amodo
Cambridge Mobile Telematics (CMT) has acquired Amodo, a connected vehicle and mobility solutions provider for insurers and automotive OEMs. The acquisition will expand CMT's product offerings and accelerate its growth in the global telematics market. The companies' combined capabilities will enable better risk assessments, personalised policies, and real-time customer safety and engagement features.
27 February 2023
Targa Telematics takes over Viasat Group: a new global player of the mobile IoT is born
Targa Telematics has acquired Viasat Group, creating a new global player in the mobile IoT industry. The acquisition will expand Targa Telematics' product offerings and global reach. The new entity will be headquartered in Italy and present in over 70 countries.
13 February 2023
Zuno General to ride on usage-based insurance, plants to roll out Pay How You Drive offering
Zuno General, an Indian insurance company, plans to introduce a "pay-how-you-drive" offering based on usage-based insurance plans, allowing customers to pay for their insurance based on their actual vehicle usage. The company will use a device to track driving behaviour and offer customised insurance plans that reflect the driver's risk profile.
1 February 2023
The financial cost of crashes in the US
Road crashes not only have a huge human impact, but also have a large cost burden on the US, accounting for a total of $340 billion in 2019. Data coming from the report published by National Highway Traffic Safety Administration (NHTSA) has observed that the main causes of crashes are alcohol, distraction, speed and seatbelt failure.
31 January 2023
Researchers Submit Patent Application, "Blockchain Controlled Multi-Carrier Auction System For Usage-Based Auto Insurance"
Usage-based insurance contracts (also known as trip based insurance) are short-term contracts that allow a driver to pay for insurance as they need it. In many cases, this insurance is based upon the combination of the user and the vehicle. However, as many drivers are no longer being tied to specific vehicles, it has become more difficult to determine the proper insurance for the individual user on a case by case basis
17 January 2023
Car insurance premiums still on the rise, Michigan, Florida & Rhode Island drivers will pay highest premiums
Auto insurance carriers are expected to raise premiums by an average of 8.4% this year after a slight 0.6% increase in 2022, according to ValuePenguin's State of Auto Insurance in 2023 report.
The average cost of full coverage insurance is expected to reach $1,780 per year, and 45 states will see their car insurance premiums increase this year by at least 1% with drivers in Michigan, Florida, and Rhode Island paying the highest premiums. Illinois will see the largest jump at 17% followed by Arizona at 15.6% and New Hampshire at 13.6%.
17 January 2023
Connected vehicles gain prominence at Auto Expo 23
Most of the exhibitors at the Expo, such as MG, Hyundai, Lexus, etc., have unanimously affirmed that 'Connected Cars' is the 'next big thing' in the passenger vehicle (PV) market in addition to electric mobility. Industry observers reckon that there is an unprecedented demand for embedded telematics as car buyers seek higher levels of safety, comfort, and convenience while driving their vehicles.
21 December 2022
Lemonade willing to accelerate on Texas' roads
After Illinois, Tennessee and Ohio, Lemonade, which acquired Metromiles' licenses in 2021, has recently announced its expansion in Texas.
19 December 2022
Aviva launches young driver car insurance with Quotemehappy Connect
Young drivers can earn e-vouchers and discounts on their premiums with the launch of Quotemehappy Connect, a new app-based car insurance proposition which rewards safe driving.
15 December 2022
NuBee, telematics proposition live on Strata
With the launch of NuBee, a new telematics-based brand aimed at recently qualified drivers, Collingwood Insurance Services, a specialist learner driver broker, has widened its product portfolio. NuBee has gone live as a direct proposition on the CDL Strata ecosystem.
12 December 2022
Weenect, expert in GPS collars for animals, launches insurance for dogs and cats in partnership with Axa
Weenect strives to ensure the safety of animals and the peace of mind of their owners. On the strength of the marketing of its GPS collars, the French company now offers animal health insurance, for dogs and cats, against accidents and illness.
21 November 2022
Kotak General introduces usage-based vehicle insurance feature
In India, Kotak Mahindra General Insurance Company has launched an add-on feature called "Meter" to allow policyholders pause the insurance when the vehicle is idle. It has sold 3,300 policies garnering premium of around ₹50 lakh.
10 November 2022
Mobilize Financial Services Teams with Accenture to Launch New Usage-Based Insurance
As a subsidiary of the Renault Group, Mobilize Financial Services is collaborating with Accenture to build and operate a "pay as you drive" insurance platform from end to end. The platform will help Mobilize Insurance optimise the experiences across the entire customer journey. From sales and loyalty, through to the claims process, enabled by an embedded insurance insurance solution that leverages the connectivity of the car.
18 October 2022
Apple Will Launch Health Insurance In 2024
According to CCS Insight, Apple, in partnership with a major insurer, will make its entry into the U.S. health insurance market, and it will use the health information it has already gathered to its advantage to outperform competitors. Apple already gathers information from their Watch about body temperature, blood pressure, blood oxygen levels, and ECG readings, in addition to assisting users in managing their medication. The Watch and iPhone can be used with auxiliary devices to monitor medical conditions like diabetes.
14 October 2022
How telematics data portability may impact auto insurance
The direct benefits of telematics for usage-based insurance have generated interest in how a telematics exchange's data portability can help consumers and insurers. For consumers, exchanges help make telematics data portable by allowing them to use their driving and vehicle data when shopping for auto insurance with any insurer. One benefit of data portability for carriers, on the other hand, is that it enables insurers to provide consumers with prompt offers based on their driving behaviour rather than luring them to sign up for a trial period.
27 September 2022
The tragedy behind road safety statistics
According to a recent research from the European Transport Safety Council (ETSC), a non-profit organization dedicated to decreasing traffic fatalities, between 2011 and 2020, about 6,000 children were killed on European roads. Each death signifies a terrible tragedy and a failure to safeguard the weakest.
20 September 2022
The Floow Announces Next-Generation Connected Insurance Technology that Brings Together Smartphone and Connected Vehicle Data
Otonomo has unveiled FloowFusion, a breakthrough new technology that enables insurance providers to easily leverage connected vehicle data with existing smartphone data to power connected insurance policies. Following Otonomo's acquisition of The Floow, FloowFusion is the first solution of its kind that can bring together The Floow's industry-leading, smartphone-based insurtech solution with connected vehicle data available through Otonomo's Data Platform, providing access to unique insights that will transform the way auto insurance is written and managed.
13 September 2022
Speeding is a dangerous 'new normal' on U.S. roads, IIHS says
Engaging in risky driving behaviors – particularly speeding – has become "the new normal" since the COVID-19 pandemic began, according to an analysis conducted by the Insurance Institute for Highway Safety. Findings show that although traffic volume in the areas studied fell by more than 25% during the lockdown compared with the same period in 2019, the proportion of vehicles exceeding the speed limit by at least 10 mph surged 30%-40% on all roads other than rural arterials, which experienced little change.
1 September 2022
Automakers' pitch: Save on insurance by giving us your driving data
GM and Ford aren't sharing how many customers have signed on, but they explicitly state customers have to agree to data access before the automakers retrieve it. "People are getting comfortable sharing the data," Harris said. "As people become more and more comfortable with it and it's becoming more of a norm, we are starting to really see the growth with it." GM expects its annual software and services revenue could reach the $20 billion-to-$25 billion range from a projected 30 million connected vehicles by 2030. Part of this growth will come from OnStar Insurance, with projected revenue of more than $6 billion annually.
25 August 2022
Does telematics work for UBI?
Sentiance makes telematics work based on 3 axioms:
– Telematics needs to be about changing driver behavior to make the roads safer. The focus needs to be on identifying risky behavior, not just on reducing the rates slightly for people who exhibit "anticipative braking."
– Risk is the combination of where and when you drive, how you drive, and how much you drive. The greatest risk is at the intersection of these — speeding on dangerous roads when it's raining, busy, and dark is much worse than going a little quick on the freeway on a sunny Sunday morning.
– Identifying the worst risks — and pricing them accordingly — is the best way to lower prices for better drivers. In other words, we want to identify people who are more likely to have accidents.

18 August 2022
USAA Among First Insurers to Introduce Crash Detection Technology
USAA announced it implement crash detection technology, an innovation that simplifies and expedites the claims process. This technology comes at a critical time as auto accidents have surged past pre-pandemic levels, exacerbating supply chain issues and delays being felt by consumers across the nation.
The crash detection technology, integrated in USAA's SafePilot® app, leverages smart phone sensors within the app to detect a possible collision and prompts the member to verify if an accident has occurred.
28 July 2022
Lemonade Completes Acquisition of Metromile
Lemonade launched Lemonade Car a few months ago and to avoid challenges to and disadvantages for new comers in the auto insurance industry due to lack of data, they decided to acquire Metromile. According to a Metromile SVP, "It's hard to imagine a better home for Metromile than Lemonade. While Metromile was at the forefront of using big data and AI in car insurance, Lemonade forged a parallel path for several complementary lines of insurance. That makes for a powerful combination."
21 July 2022
Bajaj Allianz launches usage-based motor insurance add-on cover
Bajaj Allianz General Insurance launched its add-on motor insurance cover called 'Pay As You Consume' (PAYC). The company was the first to launch 'Pay As You Consume' under the Irdai's Sandbox Regulations. This usage-based motor insurance add-on cover is in alignment with IRDAI's recent circular to allow PAYC under annual motor products, Bajaj Allianz General Insurance said in a statement.
19 July 2022
Tractable AI takes on claims subrogation for AmFam
Tractable's AI Subro solution will be integrated into the American Family Insurance's AFICS (claims services) operations. Subrogation, particularly for auto claims, is the process in which the insurers for each party in an auto accident, pour through evidence including records of damage to vehicles to determine which insurer has to pay out on the claim. Subrogation may be prolonged if the party found liable disputes that finding.
6 July 2022
IRDAI permit insurers to introduce tech-enabled add-ons in motor insurance plans
To keep pace with new developments in the insurance market, the Insurance Regulatory and Development Authority of India (IRDAI) has permitted general insurers to introduce the Pay As You Drive, Pay How You Drive and floater policy for vehicles belonging to the same individual owner for two-wheelers and private cars as add-ons in a motor insurance policy. In others words, UBI is now an official product in India, which means it does not face the limitations applied to sandbox products anymore.
4 July 2022
Edelweiss General Insurance launches mobile telematics-based comprehensive motor insurance
Edelweiss General Insurance has launched SWITCH, a comprehensive motor insurance product under Insurance Regulatory and Development Authority's (Irdai) Sandbox initiative.
1 July 2022
Allstate seeks patent for telematics-based driving assessment technology
Allstate has filed a patent application for technology that would allow telematics-based driving assessment in real time. According to the application for a vehicle-telematics-based driving assessment, aspects of the patent provide effective, efficient, scalable, and convenient technical solutions that address and overcome the technical problems associated with driving assessment systems.
28 June 2022
Wejo and Ford to leverage connected vehicle data across Europe to enable end-to-end insurance offerings
Wejo announced a collaboration with Ford which gives Wejo access to personalised connected vehicle data from Ford vehicles across the continent. This supports the provision of data and insights to insurance providers that leverage user-based intelligence for end-to-end insurance. Insurance providers, in turn, can leverage the data to better understand driving behaviours and to drive efficiencies, including by minimising fraud.
20 June 2022
IMS partners with Aviva Canada to launch Aviva Journey
IMS is the partner of Aviva Camada in the launch of Aviva Journey, a new app-based telematics product for the Canadian auto insurance market. Aviva Journey, currently distributed via brokers in Ontario, will help safe drivers significantly lower their premiums. The app is downloadable to a smartphone and customers signing up immediately qualify for a 10% saving on their auto insurance.
14 June 2022
UBI adoption up as traditional auto premiums rise: J.D. Power
This year 2022 US Auto Insurance Industry Study from JD Power found that consumer satisfaction with the price of their policies dropped to 769 (on a 100-point scale), five points lower than the previous year. But participation in UBI programs has doubled since 2016, with this year bringing in a near-record-high 16% adoption. And despite the negative trends in overall consumer satisfaction, UBI policyholders rated their satisfaction 59 points higher than those carrying traditional auto insurance policies.
8 June 2022
1st CENTRAL launches app-based telematics device to assist with claims
Car insurance broker 1st CENTRAL has partnered with Cambridge Mobile Telematics (CMT) to launch a new device and app that monitor driving behaviour and offer guidance on making a claim if they detect a crash. The device records journeys and provides feedback and in-app incentives to encourage 1st CENTRAL customers to drive more safely. Each trip is rated with a score and dangerous events such as speeding, phone distraction and harsh braking are highlighted.
8 June 2022
A new app from Carrot rewards safe drivers with cash incentives
Safe-driving scores, mission-oriented challenges, personalized feedbacks, and Carrot-Cash rewards are some of the key features being rolled out in the completely rebuilt and redesigned Carrot's app. This new app also offers other value-added services and information pertinent to mobility-lifestyle, and the company hopes to grow its user base with the intention of converting them into insurance clients through targeted and experiential marketing.
31 May 2022
How Coloride is expanding to use vehicle-generate driving data
Swiss Re is expanding the offering of its Coloride solution to include driving data coming from vehicles. It is available as white label or SDK (Software Development Kit) and delivers best-in-class driving behaviour and contextual scoring and analytics. It records every car journey made, mapping out not only the location and the route itself, but also keeping track of risky manoeuvres, smartphone distractions and excessive speeds. Thanks to its new algorithm, it can now collect data coming from connected cars.
18 May 2022
US traffic deaths at 16-year high
New figures from the US National Highway Traffic Safety Administration (NHTSA) show that 42,915 people died in motor vehicle crashes in 2021. This is the biggest number since 2005 – and means that an average of 117 people are being killed on US roads every day. Several types of roadway deaths are up, including pedestrians (up 13%), on urban roads (up 16%) and in speeding-related crashes (up 5%).
17 May 2022
Partnering with Daimler and HDI to offer telematics insurance from vehicle data
Daimler, HDI, Swiss Re and its tech subsidiary Movingdots come together to provide telematics insurance to Mercedes-Benz connected vehicle customers. The partnership aims to foster driving safety and lower insurance costs for Mercedes-Benz customers through the in-vehicle telematics programme InScore.
2 May 2022
Aviva partners with Tractable to bring benefits of AI to motor claims
Tractable, a UK tech unicorn, develops AI to aid in the repair of cars and homes. Its solution enables the accurate calculation of repair costs within minutes. By implementing this Ai to assist and guide its engineers, Aviva will be able to quickly and accurately complete remote assessment of repair estimates and increase consistency of diagnosis.
27 April 2022
Insurers perceive telematics app data as incomplete, LexisNexis
The majority of US insurers that were surveyed by LexisNexis in 2021 said that telematics will be a part of their core business. 96% recognised they needed to invest in telematics now. 71% of consumers are interested in using their driving data for insurance discounts, but only 22% have actually used their driving and vehicle data for a UBI programme.
14 April 2022
Cambridge Mobile Telematics to Power HUK-COBURG's Digital Claims Services and Notification of Rescue Services in Germany
CMT announced that it provides the new automatic crash assistance and digital claims services for Germany insurer HUK-COBURG through its Drivewell platform. It leverages signal processing and AI to analyse digital driving data from IoT devices, including smartphones, proprietary Tags, connected vehicles, dashcams, and third-party devices. Car crashes will be automatically detected and reported for organising rescue, which will provide better claims experience for HUK-COBURG's customers.
25 March 2022
Lemonade Car in Tennessee
Lemonade has launched its car insurance product in Tennessee. The telematics-based product was first made available to Illinois drivers last November, the same month it acquired Metromile.
8 March 2022
Verisk and Ford partner to offer standardised, insurance-ready connected car data in Europe
As part of the agreement, Verisk can offer standardised, insurance-ready telematics data from connected Ford vehicles in Europe to assist insurers with assessing driving behaviour, developing usage-based insurance programmes, and potentially rewarding customers who drive safely with discounted rates. This service will be available in the UK, France, Germany, Italy and Spain.
28 February 2022
Otonomo to Acquire The Floow, a leader in connected insurance technology
Otonomo, a leading European VDH, has entered into a definitive agreement to acquire The Floow. The deal is valued at approximately $69 million.
25 February 2022
OCTO Telematics and Ford Motor Company Partner for Accurate Data Management of Connected Cars in Europe
Octo announced a new agreement with Ford to extend its data streaming capacities in Europe. This partnership will further enhance Octo's telematics services in key European markets, including Italy, UK, France and Germany.
18 February 2022
Ford taps Redtail Telematics as technical partner
Ford has appointed Redtail Telematics as a technical partner. The British TSP will serve as a reseller of connected vehicle data to UK motor insurers.
4 February 2022
Otonomo partners with Audi to test usage-based insurance
Audi has partnered with Otonomo to pilot innovative consumer offerings, including  pay-as-you-drive insurance, general vehicle status and first notification of loss.
20 January 2022
Travelers looks to expand UBI customer base with new mileage-based product
Travelers is piloting IntelliDrivePlus, a pay-as-you-drive usage-based auto insurance product, in Ohio, Nebraska, and Arkansas. 
1 December 2021
With Drive & Connect, PSA France adapts insurance to driving behaviour
PSA is launching a TBYB programme for its customers. They will drive 2 months, and then benefit from a discount up to 25%. 
28 July 2021
Unipol's Linear Assicurazioni and Cambridge Mobile Telematics Launch Italy's First Try-Before-You-Buy Auto Insurance Program
Linear Assicurazioni, UnipolSai's direct insurance branch, is partnering with CMT to launch Drive&Save, Italy's first Try-Before-You-Buy auto insurance programme. It is a smartphone only programme which allows drivers to earn up to 15% discount for safe driving.
24 June 2021
New UBI launch in Okla. from Mercury
Mercury Insurance is launching MercuryGO, a smartphone-based Pay-How-You-Drive programme, in partnership with CMT. The programme will first be live in Oklahoma before it is extended to other states.
17 June 2021
Cambridge Mobile Telematics Acquires TrueMotion
CMT has acquired TrueMotion, the second largest mobile telematics provider. With this deal, CMT will now offer telematics services in more than 20 countries, including the United States, Canada, Germany, Italy and South Africa.
11 June 2021
Root steers GM drivers to UBI with RootReady
Root is now allowing drivers to use data from connected vehicles to determine their eligibility for its UBI programme through RootReady initiative. Concretely, drivers with General Motors cars bought after 2015 can now opt-in Root's programme using data their vehicles already collect.
10 June 2021
USAA acquires insurtech Noblr to launch new UBI product
USAA has acquired the American insurtech Noblr and will use the company's usage-based insurance platform to build a new connected insurance offering.
7 June 2021
General Motors Expands Access to OnStar Guardian App
Through the OnStar Guardian app, customers without a GM vehicle can now stay protected and connected from anywhere. Anyone can now download the app and sign up for the service through the Apple App Store and Google Play.
6 May 2021
The Floow and Direct Line Group Expand App Telematics Partnership
The Floow has expanded its partnership with Direct Line Group with the launch of DrivePlus, a smartphone-based Pay-How-You-Drive programme. Drivers can potentially save up to 20% on their insurance discount.
10 March 2021
VÍS Launches Car Insurance Priced on Driving Behavior
VÍS has launched Iceland's first usage-based insurance programme, Ökuvísir, in partnership with CMT. The pricing model of this smartphone-based programme takes into account mileage and driving behaviour.
2 February 2021
Greater Than partnered with Mitsui Sumitomo Insurance (MSI) to launch a UBI solution for Carro, South East Asia's automotive marketplace

Carro users in South East Asia can avail tailored insurance policies with pricing reflective of their actual driving behaviour calculated based on the driving behaviour and distance travelled.
13 January 2021
AXA Belgium partners with CMT to launch AXA DriveCoach

AXA's young driver application is now powered by Cambridge Mobile Telematics and switches from its initial OBD proposition to a smartphone-centric one. The driving behaviour is calculated on the basis of acceleration, speed, braking, turns and distraction.
21 December 2020
Over the past 12 months, Ford has secured agreements with State Farm, Allstate, Liberty Mutual, Metromile and Verisk Data Exchange to support usage-based insurance policies

Ford is focussing on helping insurance carriers use connected vehicle data without the need for aftermarket plug-in devices to inform their usage-based insurance programmes, improve their underwriting process, and pass along driver behaviour discounts to qualifying Ford vehicle owners
21 December 2020
Zego acquired Drivit to embed real-time driver behaviour data into the Zego Sense app

The incorporation of Drivit's technology onto the Zego sense app will enable usage of actual driving data to commercial motor insurance policies' pricing
17 December 2020
Credit Karma launched Karma Drive, a TBYB proposition to allow members to see if they qualify for a discount on a new auto insurance policy from Progressive Insurance

Credit Karma, the financial services platform of Intuit, has launched Karma Drive, a UBI platform in partnership with Zendrive and Progressive. Credit Karma members can access a 30-day driving trial, directly from the app, where they will receive continuous real-time, rich feedback on their driving. At the end of the trial period, members are alerted if they qualify for a discount on a Progressive auto insurance policy
25 November 2020
Hastings Direct has partnered with CMT to launch YouDrive, a PHYD proposition for drivers of all ages
The programme uses CMT's smartphone-centric solution, which allows Hastings Direct to price based on customers' actual driving style
IMS partnered with Nationwide to launch 'SmartMiles' a pay-per-mile insurance programme

The new SmartMiles programme bases insurance charges on miles driven and also allows drivers to earn up to a 10% discount for safe driving. IMS also supports Nationwide's PHYD insurance programme SmartRide which launched in 2011.
4 November 2020
FairConnect and DriveQuant join forces to strengthen European leadership in connected motor insurance
The new partnership will be supported by a €5 million investment from Palamon Capital Partners, a private equity firm that invested in FairConnect in 2018.
21 October 2020
LB Forsikring Partners with TrueMotion to Promote Safe Driving in Denmark
LB Forsikring, one of the largest auto insurers in Denmark will use driving insights from TrueMotion's platform to power Bilist+, its smartphone-centric telematics programme. Bilist+ members can save up to 1500kr on their deductible and learn about their driving behaviour
13 October 2020
Southern Farm Bureau announced a new smartphone-centric UBI programme, DriveDown, in partnership with Arity
Southern Farm Bureau announced the new mobile UBI offering that rewards a customer for safe driving habits in partnership with Arity leveraging its expertise in insurance telematics through its 400+ billion miles of driving data
12 October 2020
Swiss Re and Daimler AG announced a joint mobility insurance venture, Movinx

Movinx is a 50/50 joint venture that uses car data, including ADAS devices and traffic conditions to calculate and price risk. The first insurance product and service is planned for launch in France in 2021.
14 August 2020 
Insuretech By Miles Announces 5-Year Agreement With Zurich UK
By Miles is the first company in the UK to offer real-time pay-as-you-drive insurance, with its policies aimed at those who drive under 7,000 miles a year. Instead of paying a traditional annual premium, customers still get comprehensive cover, but pay a low fixed amount upfront to protect the car whilst parked (protecting cars against theft, accidental damage and vandalism), and pay monthly based purely on how many miles they drive, to cover them whilst on the move. All policies also include No Claims Bonus protection at no extra cost.
14 August 2020
Honda App Links Feedback on Drivers to Insurance Carriers Via Verisk
Honda Motor Co. is offering an app that scores the safety of car owners' driving habits and links with insurance carriers that can offer discounts to drivers who are deemed a good risk.
11 August 2020
CCC-VW partnership offers immediate insurance quotes based on historic, real driving data
CCC Information Services Inc. and Volkswagen Car-Net announced today that CCC has become the automaker's exclusive provider of insurance telematics services for the newest generation of VW Car-Net which includes model year 2020 and 2021 vehicles.
The DriveView program became available to Volkswagen Car-Net subscribers starting with model year 2020. By enrolling in DriveView, Car-Net users may be eligible for discounted rates from some of the top automotive insurance companies in the country.
15 July 2020 
IMS launches a usage-based insurance product for German insurer, ADAC Autoversicherung AG
IMS has launched a usage-based insurance product for German insurer, ADAC Autoversicherung AG. The programme, ADAC Fahr + Spar, gives policyholders a 10% discount on their premium after app activation and the first 100km recorded is transferred. Drivers can also earn up to 30% of their premium in cashback, based on their driving behaviour (acceleration, braking, speed). The programme is powered by IMS' smartphone app and IMS' Wedge beacon (rebranded as DriveDot by ADAC).
25 June 2020
CAA says more Ontario members turning to pay-as-you-go car insurance during pandemic
A non-profit travel organization has seen a spike in the number of members using its pay-as-you-go car insurance, especially over the past few months.
26 June 2020
Generali takes a 24% stake in rival Cattolica Assicurazioni
26 June 2020
Iveco, Aon and Reale Mutua launch pay-how-you-drive insurance policy, based on Iveco's Safe Driving IndexGenerali takes a 24% stake in rival Cattolica Assicurazioni
Iveco together with Iveco Capital, Aon and Reale Mutua, have launched a connected auto liability insurance policy based on the pay-per-drive model. The new cover is built for the owners of the Iveco models equipped with new connectivity solutions such as the new Daily and the new IvecoS-Way. The new connectivity solutions put the vehicle in direct contact with the Iveco Control Room, providing a team of experts with real-time data on the performance and health of the vehicle, as well as on the specific way of use by the driver.
The policy provides variable rates based on Iveco's Safe Driving Index, which reflects the actual use of the vehicle and the assessment of the driver's driving style. The annual evolution of the rates will reflect the improvements in driving style obtained following the advice of the on-board tool Driving Style Evaluation.
11 June 2020
Rosgosstrakh continues to transform its IT architecture using the Guidewire Insurance PlatformMore car owners asking about user based insurance amid drop in travel during COVID-19
Rosgosstrakh continues to modernise its IT architecture by partnering with Guidewire Software, Inc., a leading IT platform developer for the insurance industry. It is expected that the entire vertical of Rosgosstrakh's auto insurance will be transferred to work in the target IT architecture in the near future.
7 June 2020
More car owners asking about user based insurance amid drop in travel during COVID-19
With a reduction in daily travail and commuting amid the COVID-19 pandemic, more drivers are considering UBI in a bid to keep their premiums low.
5 June 2020
Tata AIG launches user based car insurance policy to help owners save premiums
Tata AIG general insurance has launched a telematics-based next-gen application and device 'AutoSafe'.
11 May 2020
Xceedance partners with Xemplar on mobile insurtech

With Xemplar's mobile platforms and smartphone-based telematics for personal and commercial lines insurers, Xceedance will augment its technology capabilities for insurers looking to launch and service user-based insurance (UBI) products.
21 April 2020
IMS announces a low-cost, quick-start auto UBI product based on mileage

IMS, a subsidiary of Trak Global Group (TGG) announced a product that enables the implementation of a mileage-based user based insurance product for North American insurers. IMS is expediting the release based on mileage and pay as you drive principles to help insurers emerge with more data and digital-oriented means to assess risk for drivers.
31 March 2020
Telematics service provider DriveQuant launches DriveKit, its library of driving analytics services

DriveQuant has launched its library of driving analytics services, DriveKit. DriveKit includes several SDK and API modules to transform any mobile app into a telematics and driver coaching device. 
6 March 2020
The Insurance Regulatory and Development Authority of India (IRDAI) proposes hike in compulsory third-party motor insurance premiums

The Insurance Regulatory and Development Authority of India (IRDAI) has proposed a hike in compulsory third-party motor insurance premiums, for the financial year 2020-2021. The exact increase varies by the category of the vehicle.
26 February 2020
Nationwide and Generali partner to offer insurance solutions through N2G Worldwide Insurance Services banner

N2G will exclusively promote, distribute and administer insurance solutions for multi-national exposures on behalf of both organizations. Business to N2G will be sourced through independent agents, brokers and wholesalers. Nationwide will assume U.S. risk exposures and Generali (directly or through its partners) will assume non-U.S. exposures.
11 February 2020
Pay-per-mile insurer Metromile and insurer Tokio Maine's expand their partnership to improve customer claims

Metromile has announced that Tokio Marine Group has deployed its product Metromile REPORT, across its $13 billion auto insurance book. Tokio Marine Group expects the product to improve customer claims, as customers can easily report accidents online and through an app. 
28 January 2020
kasko2go partners with general insurer die Bayerische to launch a new user based insurance programme in Germany
kasko2go, an eco-system provider that uses AI and telematics big data assessments, has partnered with general insurer die Bayerische with plans to launch user based insurance in Germany, following the successful launch with Dextra, a subsidiary of die Bayerische. The product gives discounts of up to 50% on traditional car insurance, where premiums are calculated based on mileage and safe driving. 
23 January 2020
Car rental company Avis Budget Group set to connect more than 22,000 Fiat vehicles in Europe, and gather telemetry data from the vehicles
Avis has entered an agreement with Fiat Chrysler Automobiles (FCA) to connect more than 22,000 Fiat vehicles from Avis Budget Group in Europe. Telemetry data from the connected vehicles will be gathered in real-time, including mileage, fuel level, and updates on the mechanical condition of the car. Avis Budget Group's fleet managers can also process information more readily, improving their operations. 
13 January 2020
ERGO Releases 'Safe Drive' Telematics Insurance Proposition Using The Floow's FloowDrive Solution
ERGO launched a new telematics insurance proposition, Safe Drive. Consenting drivers are provided with an upfront discount of 10% along with a provision to get good driving habits rewarded with further discounts.
13 January 2020
Cambridge Mobile Telematics announced the launch of Claims Studio
CMT claims that Claims Studio, will speed up claim processing times and streamline the accident reporting system. It uses the existing telematics technology to automatically write narrative accident reports when it detects a crash. Insurers thus spend less time collecting information from drivers and third parties, and more time confirming facts and accurately assessing loss.
19 December 2019
Insurer HDI and telematics service provider Vodafone Automotive partner to create HDI Insieme, a telematic policy 
Insurer HDI and telematics service provider Vodafone have partnered to create HDI Insieme, a telematic policy that offers greater protection to motorists through the evaluation of driving style and vehicle usage. HDI Insieme utilises Vodafone Automotive's on-board telematics technologies and comes with a dedicated app for users. 
16 December 2019
Smartsurance, a Hungarian technology company, has launched its app-based, pay-as-you-drive insurance, Cristo
Cristo is an app by Smartsurance, providing pay-as-you-drive insurance to the Hungarian market. Smartsurance aims to use modern technology to simplify, speed up insurance and claim settlement, and promise fairer operation thanks to the Pay As You Drive principle, using a telematics tool. 
4 December 2019
OCTO Telematics to move into vehicle diagnostics with the acquisition of Nebula Systems
The Nebula Systems diagnostic solution grants deep access to vehicle data which gives OCTO the flexibility and ease of access to by using a unique VIN-specific configuration. This could have a substantial impact on fleet managers using the OCTO Fleet Telematics solution.
27 November 2019
Insurance Regulatory and Development Authority (IRDAI) has proposed the implementation of telematics insurance
A pilot has been set up to evaluate the current point system for traffic violations implemented by states and evolve standard point system considering each traffic violations the system of 'pay as you drive' and 'pay how you drive' covers based on data gathered from the insured vehicle and its driver — for motor vehicles.
28 October 2019
ALD announces a new telematics insurance solution in France
ALD Automotive has launched two new services in France at its recent BlueFleet event at the Autodrome of Linas-Montlhéry. ALD Automotive will use driver behaviour data to adjust the insurance premiums of its customers while renewing contracts.
18 October 2019
Swiss Re reveals to launch Coloride, a new UBI programme with Pioneer
Coloride will provide real-time driver warnings based on Pioneer's map data and ADAS algorithms. The product can also be extended to a range of devices that collect acceleration data to identify and reconstruct an accident. Some of the devices feature an emergency button, which allows a driver to call for support following a traffic accident.
13 September 2019
Vodafone Germany starts to cooperate with Emil to launch mobile telematics insurance
Emil scheduled to launch a pilot in October and offer up to 20% discount through the Vodafone app for consenting customers
13 September 2019
Korean insurance development institute(KIDI) is developing an AI-powered claims management system
The platform is expected to use images from car accidents to estimate the repair cost, improve the insurance claim process and reduce consumer complaints.
22 May 2019
Vivo and Generali launch pay-as-you-drive auto insurance
Brazilian operator Vivo has partnered with Generali Brasil Seguros to market a personalized and flexible monthly car insurance. Through an application, Smart Auto evaluates the driver's driving style and generates a discount for the contracting of car insurance. The good driver can be rewarded with an up to 30 percent discount on the price of their insurance.
21 May 2019
Customer in the UK are cancelling the insurance policies that they could not afford
Close to 20% of car insurance policies were cancelled in the London area in the past three years.
21 May 2019
Government fleet of California is going to get telematic supply from Geotab
This telematics solution will be available across all states.
20 May 2019
Telematics carriers in the USA have stopped selling users' location data to aggregators
AT&T, Sprint, T-mobile and Verizon announced they are no longing selling users' location data to aggregators.
20 May 2019
ERM advanced telematics developed a telematics box(StarLink EV) use for electric vehicles
This device has a backup battery and could analyse driver behaviour and identify accidents.
20 May 2019
Metroline and Turo partner together for a new pay-per-mile programme
40% of Turo's hosts live in Illinois, California, Washington, Oregon, Virginia, New Jersey, Arizona and Pennsylvania.
18 May 2019
According to a survey of 2,111 motorists who have made a motor insurance claim in last 2 years, 20% of the motorists own a dashcam, and 18% of them used it for their insurance claim.
17 May 2019
Kasko2go's UBI app can reduce the motor insurance premium up to 50%
This app uses blockchain technology to analyse driver behaviour and in the same time protect the user privacy.
17 May 2019
Motor insurance in Chicago's cost differ by ZIP code & gender instead of driving record
Homeowners have less premium cost than the renters.
16 May 2019
TrueMotion & Unipol partner together to launch 1st smartphone-only UBI programme
Online motor insurance of Unipol group Linear Assicurazioni is launching the first smartphone-only UBI program BestDriver with TrueMotion.
16 May 2019
Allstate launches a new telematics app in Canada
Allstate is planning to launch its "personalised app for the modern driver" app.
16 May 2019
Cambridge Mobile Telematics's new report suggests that a majority of Americans would like to have their insurance premiums based on safe driving habits
According to this report, 75% of US drivers prefer lower insurance premiums by safer driving behaviour.