Mobility Global News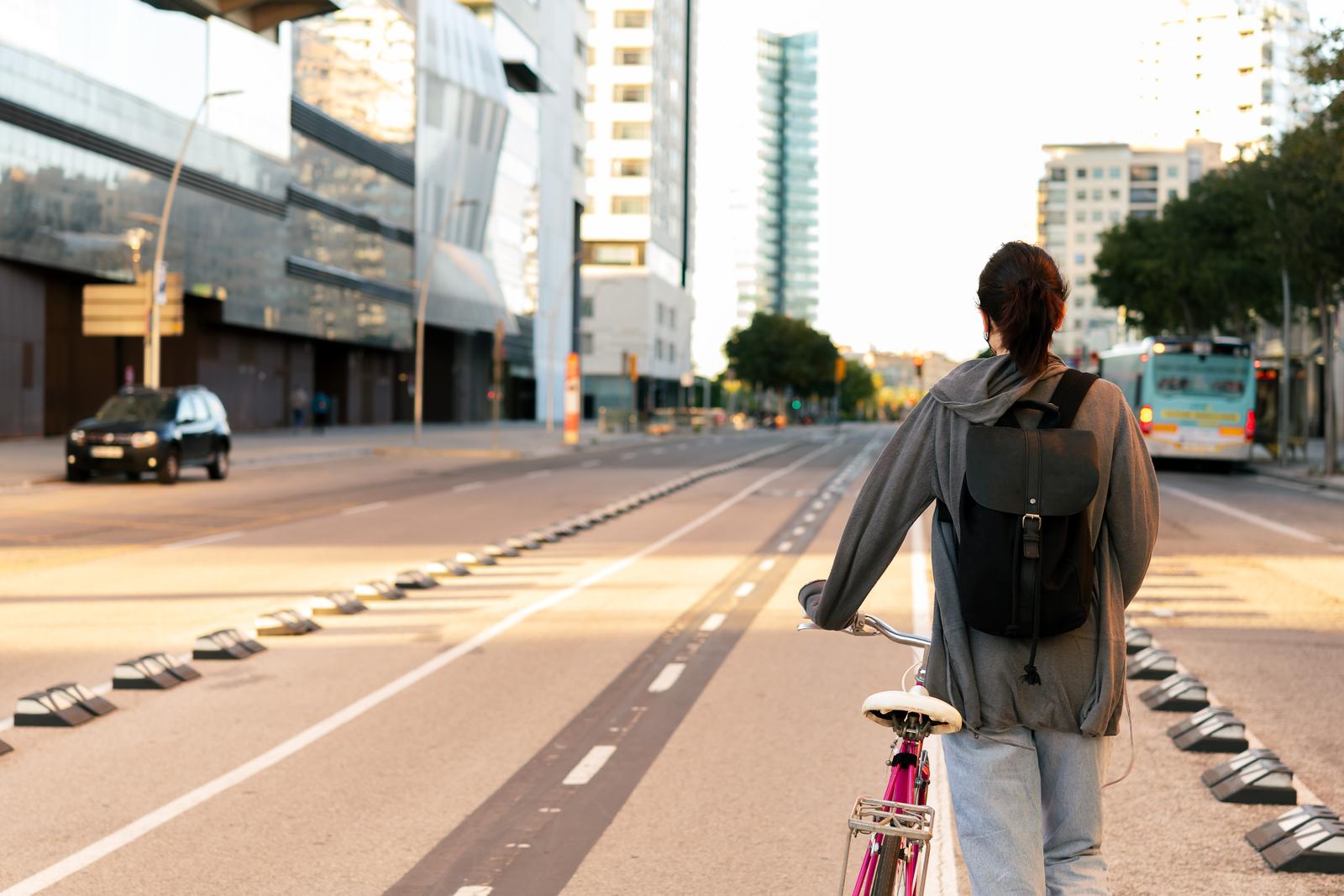 The PTOLEMUS research team is tracking important developments in Mobility on a monthly basis, take a look to see what the latest news is in mobility.
To see our latest research relating to Urban Mobility, click this link to find out more…

Only on Uber: safety in the driver's seat
29/10/2022
Uber has announced new product features focused on increasing driver's safety: GPS routing reducing left turns (associated to 22% of the crashes), intersection alerts, ride audio/ video recording (to help identify what happened in case of an incident), in-app safety tips and resources and a more strict verification of riders accounts (to avoid fake accounts or bad actors). Tests of some of these functionalities have been performed in the US and Brazil.
Transdev strengthens its position in the US and Canada by acquiring First Transit
26/10/2022
Transdev (French public transport operator) has acquired First Transit. First Transit operates more than 12,000 vehicles to do more than 300 million annual trajects in the US, Canada and Puerto Rico. Its annual revenue is $ 1,3 billion and its clients include collectivities, universities, airports and private companies. Transdev and First Transit are willing to operate buses, cars, shuttles, trains and tramways and to support mobility public entities on decarbonization and safe, cost-effective transport.
Delivering Better Access to Health Care with Walgreens and the White House
25/10/2022
Uber and Walgreens have recently partnered in conjuction with the White House to provide free delivery of Paxlovid (oral COVID-19 treatment) to patients with a prescription who are in socially vulnerable or underserved communities.In 2021, Uber partnered with the White House to provide 10 million free or discounted rides to deliver COVID-19 vaccines nationwide. The Vaccine Access Fund, where users could donate money for these rides, was created with Walgreens, Paypal and the Local Initiatives Support Corporation.
Good Move plan was not accepted in Schaerbeek: How to explain it ?
25/10/2022
As a sign of protest against the Good Move plan, a group of 150 civils removed the traffic signs put as part of this plan in the Schaarbeek municipality. Good Move plan, approved by the Parlament of Brussels in 2020, is aimed at creating new circulation schemes to improve the quality and safety of the public space. The consultation of the mobility needs and the diagnostic done prior to the Good Move plan included a low percentage of Schaarbeek inhabitants. This explains the general rejection of Good Move plan by Schaarbeek inhabitants.
Thales rolls out electronic ticketing in Jakarta
21/10/2022
An integrated electronic fare system developed by Thales has been launched for the Jabodetabek metropolitan area, comprising Jakarta, Bogor, Depok, Tangerang, South Tangerang and Bekasi. The new system provides Account-Based Ticketing (ABT) and Mobility as a Service (MaaS) and integrates the MRT metro, the LRT light rail network, the KCI commuter rail, the Railink airport rail link and the TransJakarta bus rapid transit system. The system is expected to allow a minimum of 2 million trips per day and is part of the master plan of PT Jakarta Lingko Indonesia (public transport authority)  to increase public transport market share to 60% in the city by 2029.
RMV launches new RMVgo MaaS app
20/10/2022
RMV has launched RMVgo, a new MaaS app providing its users with access to multimodal and intermodal transport options, ticket purchasing, journey planning, connections and other traffic information. The app has more than 2.5 M daily users and integrates public transport, taxis, car-sharing, scooters and bike-sharing. Some of its features include sale in advance of season tickets, alarm function for traffic delays, connection information and ticketing booking. In the next months, on-demand shuttles booking and annual pass will be added as functionalites.
How MaaS can support people with reduced mobility
10/10/2022
Feonix – Mobility Rising, an US-based not-for-profit organization, offers an app (powered by SkedGo tech) that connects people with paratransit and volunteer transport and takes account of their financial eligibility status. In general terms, MaaS can improve the accesibility of people with disabilities to transport by providing access to real-time transport information, showing wheelchair-accesible/ friendly options and allowing to book and pay tickets online (eliminating the need to queue at ticket booths). A report from Motability has shown that people with disabilities take 38% fewer trips than people without disabilities in the UK.
Is Uber's driver shortage finally over?
05/10/2022
Uber has solved its driver shortage issue (which lasted around 2 years) thanks to cash incentives, platform improvements and inflationary pressures that are encouraging people to turn to gig work for extra income. In 2021, Uber invested $250 M to recruit and retain drivers in the US. Now Uber is investing millions of dollars on increasing the number of EVs subscribed to the platform. London is Uber's most electrified city, with 15% of trips carried by EVs. Uber is also improving its rider-driver matching algorithm to reduce cancellations and wait times.
Announcing Routes API: the new enhanced version of the Directions and Distance Matrix APIs
29/09/2022
Google Maps platform has launched Routes API, an enhanced version of the Directions and Distance Matrix APIs combining both into a single service. Routes API offers advanced features to provide more informative, flexible routes and improved estimated time of arrival (ETA) accuracy, including: 2-wheel motorized vehicles routes, toll calculation, improved traffic and polyline capabilities and waypoints information. It will soon include eco-friendly routing. Transportation and logistics operators are the main client of this API.
Three times as many car owners in Brussels' suburbs than city centre
23/09/2022
In Belgium, a bit more than 3/4 of the households have an own car, whereas in Brussels region only 1/2 of the households have an own car. More in detail, only 1/4 of the households have an own car in the Pentagon area of Brussels, while in the Brussels suburbs there is more than 3 times this number of own cars. The higher level of car ownership in the periphery is due to the fact that households in the periphery have in general more income and more need to have a car to reach the shops, schools, hospitals, etc.
'Unwinding really backward policy:' California abolishes decades-old parking requirements
23/09/2022
Gavin Newsom (Governor of California) has signed AB 2097, which frees constructors from including a specified number of parking spots when constructing houses, offices or business buildings located within a half-mile of a public transit stop in California. This measure will reduce the cost of building a house/ office/ business building. It will also ease traffic congestion, reduce pollution and create a safer environment for pedestrians and cyclists.
Is the Hyperloop Doomed?
22/09/2022
Some companies have developed hyperloop systems for people and goods transportation. Even if tests have shown that the system could work and transport at high speeds, no further development or real-life implementations have concretized due to a number of challenges. These challenges include the creation of an entire new infrastructure (miles-long systems of tubes and stations), the lack of funding and the need to comply with politic, safety and environmental regulations. Hyperloop One has built and tested hyperloop systems in the US. TransPod and Hyperloop TT  have unconcluded constructions of an hyperloop system in France and in the United Arab Emirates, respectively.
Air Taxi startup Kittyhawk makes decision to shut company down
22/09/2022
Electric aircraft developer Kittyhawk – the company led by Sebastian Thrun and which also received backing from Google co-founder Larry Page – has announced that it is to wind down operations.
New UAV uses: Flying air taxis and detecting landmines
21/09/2022
United Airlines commited to invest $15 M in Eve Air Mobility and to conditionally purchase them 200 to 400 semi-autonomous four-passenger electric vertical-takeoff-and-landing (eVTOL) aircraft. United Airlines previously invested in Archer Aviation and its Maker eVTOL air taxi. There are several eVTOL builders worldwide: Boeing/ Wisk (US, NZ), Joby (US), Vertical Aerospace (UK), Ehang (China), Airbus (France), Lilium and Velocopter (both Germany) and Beta (US). A research team at Oklahoma State University is also training drones to detect landmines.
Five ways a groundbreaking €9 rail pass changed Germany
20/09/2022
A June-August programme offering a €9/ month ticket allowing unlimited use of local and regional transport throughout Germany sold 52 million tickets during the 3 months. This programme made public transport accesible to a higher percentage of the population and reduced car use. The programme has also put public transport back on the climate agenda, as part of the discussion about where to focus to reduce emissions (developing technical innovations in cars vs. pushing changes on transport habits)
Airbus extends collaboration with Ecocopter for urban air mobility services in Chile, Ecuador and Peru
20/09/2022
Marignane, Airbus and Ecocopter have signed a Memorandum of Understanding to start collaborating on the launch of urban air mobility services across various countries in Latin America. This is a major step toward the co-creation of a functioning urban air mobility ecosystem in the region.
«Autosolisme» : plus de 85% des automobilistes roulent seuls dans leur voiture, selon Vinci
20/09/2022
Only approximately 14% of drivers in French cities take more than one passenger in their vehicle, leaving more than 85% of all traffic to "autosolisme" or solo-car driver. The French government has been relying on car-pooling to mitigate traffic and thus, improve air quality (original news in French).
Tier scoots into UAE
14/09/2022
TIER mobility signs an agreement with Ras Al Khaimah Transport Authority (Rakta) to deploy e-scooters and e-bikes across 10 areas. With this new expansion, TIER operates in 7 cities in the Middle East.
Corporate bike leasing in Belgium up 127% since 2019
13/09/2022
Acerta surveyed 260,000 Belgian employees about their commuting behaviour. Acerta sustains that by the first half of 2022, 1.3% of all Belgians are using their bikes for commuting to work. This value represents a 127% increase from 2019.
Uber integrates public transport in Madrid in an attempt to become a mobility superapp in collaboration with Cabify and Bolt 
13/09/2022
Uber accelerates its way to become a mobility superapp in which the user can order a car with driver or lease a bike. The app offers now the possibility of consulting the routes of public transport in Madrid, including bus and train ("tren de cercanias") routes. (Article in spanish)
Why Baloise is investing millions in mobility
06/09/2022
Baloise, an insurance group in Basel, has invested on mobility startups. The group is aiming to generate sales of 100 M francs in mobility services by 2025 and to win 400,000 new customers in the mobility sector in 3 years. Baloise's investment range per startup/ project goes from 250,000 francs to 5 M francs. Baloise invests in MOBIKO since 2022 and in GoMore since 2021. MOBIKO (based in Germany) provides a digital platform through which employees receive a mobility budget from their employers and decide how they want to transport. GoMore (based in Denmark) offers car sharing.
Uber wants the world's taxis on its app. Paris may be a tough nut to crack
02/09/2022
Uber has set a target to get every taxi driver on the world on its platform by 2025. Uber has already in place deals with taxi companies in Germany, Austria, Spain, Italy, Turkey, Belgium (Brussels), the US (New York), Colombia, South Korea and Hong Kong. However, it has experienced higher resistance by taxi companies/ drivers in France, which claim unfair competition (Uber drivers do not need to pay a costly license to operate) and a take of part of their earnings. However, around 200 taxi drivers have already joined Uber's platform in Paris.
Kapsch TrafficCom agrees to sell Spanish public transport business unit to Kontron
29/08/2022
Kapsch TrafficCom has agreed to sell its public transportation business in Spain ("Arce Mobility Solutions" subsidiary) to Kronton. This business generated revenue of around EUR 11.2 M in FY 2021/22 and employed more than 115 people. This business was acquired in 2016 as part of the Transportation business of Schneider Electrics but is not part of Kapsch TrafficCom's strategic core business. For Kontron, this acquisition is an opportunity to extend its business in the public transport segment and strenghten its presence in the Iberian market.
Bolt announces ongoing post-pandemic growth to mark ninth anniversary
16/08/2022
Shared mobility company Bolt operating in Europe and Africa, tripled their number of customers to close to 100 million in 2022, compared to 2020. Bolt also attracted 2 million new drivers and recruited 3,000 employees.
Prague has launched a Mobility-as-a-Service app
16/08/2022
PID Lítačka is a two year MaaS pilot launched by the city of Prague launched in 2022. The app for public transit already existed from 2018. The MaaS scheme is part of the Smart City project of Prague, and it aims at connecting transport providers to reach sustainable development goals.
Voi sees record e-scooter ridership during 2022 Commonwealth Games
11/08/2022
Voi reported during the 2022 Commonwealth Games in Birmingham, an increase of 10,000 journeys from the 16 to 27 of July, compared to the same length of period before the games. Voi sustains the number of journeys equal to taking 26,000 car journeys out of the streets.
SkedGo brings demand-responsive MaaS to Nōgata, Japan
28/07/2022
In collaboration with Shotl and CTC, SkedGo has launched an app to plan, book, and calculate fares for multi-modal routes in Nōgata, Japan. The app integrates all public transport options and demand responsive transport (DRT). The app incorporates General Transit Feed Specification (GTFS) data allowing users to be constantly aware of route changes, vehicle locations and congestion.
Mastercard partners with Freebike to launch the world's first tap and ride electric bike sharing system in Helsinki
28/07/2022
Freebike will be the first shared e-bike and bike scheme employing contactless payment "tap-and-ride". The 1,100 bikes and e-bikes are expected to start operation later in 2022. To use them, riders won't need to register nor pay an unlocking fee.
Troppy obtains € 10 M funding for implemeting its shared electic scooters
27/07/2022
Troopy, a startup created by Chapat group, has received € 10 M funding with the entrance of Motul to its capital structure. With this funding, Troopy aims to deploy its fleet of shared electric scooters (manufactured by Yamaha) and increase its number of clients to 50,000 and its revenues to € 9 M by 2023. Troppy is participating in the request of proposal (from the City of Paris) to deploy its fleet in Paris and plans to participate in other requests of proposal in France and Europe.
Google Maps makes major update to cycling navigation
27/07/2022
Given that cycling has increased more than 40% worlwide during the past months, Google Maps has done major updates to its cycling navigation capabilities. Concerning its cycling offer, Google Maps provides cycling directions, several route options, estimated travel times and a comparison of elevation profiles since some years ago. The new updates include warning of routes with heavy motor traffic/ stairs/ steep hills and highlight of routes with better cycling infrastructure. A highly detailed breakdown of the route itself will also be available.
How Urban Mobility Will Change by 2030
27/07/2022
Oliver Wyman Forum in partnership with the University of Berkeley conducted a study of 13 mobility services, ranging from car-sharing, ride hailing and micromobility to different complementary services such as charging and navigation systems. The study predicts the revenue of these services is deemed to triple, reaching $660 billion by 2030.
Lime renews partnership with London Borough of Ealing
27/07/2022
In the past year, the demand for e-bikes increased by 67% in the London Borough of Ealing, leading the City Council to renew its partnership with Lime for the coming 4 years. Since 2018 when Lime launched services in the area, there have been 270,000 journeys reaching a total of 550,000 km travelled.
2021 Sustainability GRI Report
27/07/2022
Dott published their first sustainability report for the year 2021. The report mentions the company highlights, including a total of 35,000 vehicles in the European market,  €32 million in revenue, and operations in 29 European cities. The report also includes the percentage of repairs in the total fleet and their contribution to reducing carbon footprint, concerning the total rides booked by users.
Auto Loan Start-Up Moove Seals Deal With Uber In India
25/07/2022
Moove, an auto start-up in India, closed a partnership with Uber to provide financing for 5,000 electric and natural gas vehicles for Uber drivers in Mumbai, Hyderabad and Bangalore. Initially, Moove was launched to provide financial support in African countries, but it has been expanding to the APAC region. On average, there are 25 people per 1,000 owning vehicles, which is comparably lower than 600 in Europe. In the coming 5 years, the startup plans to finance 30,000 vehicles across India.
Liverpool to replace troubled public bikeshare fleet with Voi e-bikes
22/07/2022
Voi plans to deploy 500 e-bikes and close to 2,000 e-scooters in Liverpool, replacing the current bike sharing scheme from the City Council. The City Council has been removing the old bikes from Freebike, which was the original in-house operator of the sharing e-bikes in the city.
The CNIL sanctions the car rental company Ubeeqo for geolocalizing its clients without their knowledge
21/07/2022
The CNIL has sactioned Ubeeqo for collecting rented vehicles geolocalisation data without informing/ having consent of the client and without respecting the data retention maximum delay. The fine imposed to Ubeeqo is of € 175,000. Ubeeqo was collecting geolocalisation data of the vehicles every 500 meters of movement or when the motor was turned on/ off or when the doors were opened/ closed. This highly detailed collection of data goes against the RGPD.
Lyft Rentals shuts down as the ride-sharing company lays off about 60 people
21/07/2022
Lyft rental business vehicles launched in 2019 shuts down due to low profitability. From now onwards, the company will focus on their partnership with Sixt and Hertz to ensure national coverage.
Dott reports rapid rise in micro-mobility usage as summer season begins
18/07/2022
With 50,000 vehicles across Europe, Dott reported an increased 73% of the total ridership of e-scooters and e-bikes together during the second quarter of 2022, compared with the first months of the year. This percentage is close to 192% more when compared with 2021. In addition, the number of new riders more than doubled (116%) during the second quarter. Most users chose to ride with Dott because they want to save time, it is fun to ride and the service is ready to use.
HumanForest launches London's first shared e-moped fleet
15/07/2022
Human Forest, a micromobility company founded in 2022 officially launched a sustainable moped fleet in London for delivery drivers, with 200 vehicles powered with 100% certified renewable energy. With this fleet size, Human Forest estimate they could remove the need for up to 3,000 combustion mopeds from the streets.
Micromobility is clean and quiet — how can it be widely used?
15/07/2022
Joint Research Project conducted by BCG and University of St. Gallen surveyed 11,400 micromobility riders to find out that 42% use the means of transport for leisure while 39% for commuting activities. The majority of riders are substituting walking and public transport trips with micromobility.
TfGM partners with SkedGo on MaaS initiative
12/07/2022
The Transport for Greater Manchester (TfGM) announced a partnership with Skedgo to display several mobility options on the TfGM online platform. The MaaS platform will allow users to choose trips based on carbon footprint, price and time schedules. The journey planner of TfGM promotes active travel.
Bicycle And E-Bike Sales Continue To Grow, Reaching Record Levels
07/07/2022
In 2021 bicycle and e-bike sales reached record sales since CONEBI started to collect the figures back in 2000. This growth was driven by the continued robust demand for e-bikes, which topped the 5 million units sold. Total sales of bicycles and e-bikes reached EUR 19.7 billion, + 7.5% in comparison with 2020. In 2021, the total investments by the industry were over EUR 1.75 billion, +17% compares with the EUR 1.5 billion of the previous year.
Bolt launches ride-hailing in Finland with e-scooters to follow
06/07/2022
Bolt launched ride-hailing services in Helsinki and plans to launch its e-scooter service by the end of 2022. Bolt offers their mobility solutions to 400 cities and 45 countries in Africa and Europe.
How many bikes? Mapping the world's bikeshare industry
01/07/2022
Database Meddin Bike-Sharing World Map (BSWM)  shows approximately 250,000 shared bikes across Europe, while the world reached 9 million and 1,800 active fleets. Of these 250,000, 10 or 20% are allegedly electric ones. China leads the market with 90% of the world fleet, while the US remains the second largest country market, with 100,000.
EASA publishes world's first rules for operation of air taxis in cities
30/06/2022
The proposed new regulatory framework for air taxis is open to public consultation until September 30, 2022, and covers the technical domains of airworthiness, air operations, flight crew licensing and rules of the air. They complement existing EU regulatory material for operations of Unmanned Aircraft Systems (UAS), the unmanned traffic management system known in Europe as U-space and the certification of aircraft capable of Vertical Take-Off and Landing (VTOL), as well as EASA guidance on the design of vertiports.
Zipp Mobility raises €6.1m in funding to grow operations across Europe
23/06/2022
Micromobility operator Zipp Mobility closed a €6.1 million funding round to expand its e-scooter and e-bike operations in Ireland, Britain and Europe. The company also plans to expand its operations team. The round was led by UK-based Fasanara Capital, a fintech-focused capital provider. Founded in 2019, Zipp Mobility has launched in 9 cities in Ireland, Britain and Poland.
23/06/2022
As a part of the plan to launch 16,000 e-bikes across Europe, Bolt now offers extra 900 e-bikes in Brussels. Bolt plans to expand their fleet to 230,000 steps and e-bikes this year in Europe.
Volkswagen-led consortium obtains 87.38% of Europcar shares in takeover bid
15/06/2022
Green Mobility Holdings has acquired 87.38% of France's Europcar (car rental). Green Mobility Holdings is composed by Volkswagen (which is also the leader) and by the asset manager Attestor Limited and the Dutch mobility group Pon Holdings BV. This acquisition shows the trend of OEMs of starting selling more and more mobility services than cars.
European Cargo Bike Operators Industry Survey
14/06/2022
The second European Cargo Bike industry survey conducted in 2021 by Civitas shows an increase of more than 10,000 units from 2020 to 2021, reaching 75,843 bikes in the surveyed markets. The 38 anonymous participants forecast a growth rate of 65% in 2021. In particular, the survey mentions Belgium, Germany and France as the top markets for cargo bikes. Additionally, for 2022, Civitas opened as well a survey for cargo bike operators.
European Shared Mobility Index – Q1
12/06/2022
Fluctuo recently published their European Shared Mobility report, featuring Munich, Copenhagen, Lisbon and Dublin. Overall, in the past 12 months, the European shared mobility operators increased e-scooters and mopeds fleets by 56,000 and 12,000. In total, more than 310,000 shared vehicles entered the market in the past year. The report also shows an increase in ridership and fleet size in main urban centres in Europe.
03/06/2022
By the end of 2022, Bolt is planning to expand their fleet to operate in more than 30 European cities, adding 16,000 new e-bikes that can reach speeds of up to 25km/h. Currently, Bolt offers micromobility services in 200 cities across Europe.
01/06/2022
Peer-to-peer car-sharing company Turo is expanding to New York State and France in June. The expansion comes at a time when post/mid-COVID tourism is beginning to heat up, but renting a car will be difficult and expensive due to ongoing semiconductor shortages and supply chain issues. Turo's launch in New York follows the state legislature's passing of SB 6715 in December 2021, a law that provides a regulatory framework for peer-to-peer car-sharing operations in the state. New York was the only state in the country where such a service was unavailable, so the signing of the bill means Turo is now in all 50 states. Aside from the U.S., and now France, Turo's service is available in the U.K. and Canada. The company says it spans 8,000 cities with more than 2 million active guests and 217,000 active vehicles on the platform as of March 31.
Soon, all cars will be connected – here's who's fighting for your data
31/05/2022
According to forecasts, in 2026 all cars sold in the UK and Europe will be connected, growing 30% from the 70% forecast in 2023. Likewise, the article states the connected car vehicle market will reach $192 billion in 2023, growing annually at a rate of 18% until 2028
The rapid increase of E-scooters translates into more accidents
31/05/2022
According to research conducted by VSO Consulting for the Icelandic Road and Coastal Administration, there are approximately 2,000 e-scooter on the capital's road. Furthermore, 12% of the households in Reykjavík own an e-scooter. In the survey made for the research, 12% of the surveyed population are regular users of e-scooters. The research highlights the importance of education and training to prevent higher levels of accidents, besides reducing driving speed and implementing a minimum age to drive an e-scooter.
Key Transport Statistics 2022 (2021 Data)
31/05/2022
Globally, trade activities increased by 9.8%, indicating a speedy recovery from the impact of COVID-19. The factsheet with key transport statistics also highlights a historically low number of road fatalities since the '70s, with the exception of the U.S.A, which experience an increase of 15%, according to ITF.
SWVL plans to lay off 32% of its team two months after going public
30/05/2022
Egypt-born and Dubai-headquartered mobility startup SWVL is planning to lay off 32% of its workforce, said in a statement today. The company's LinkedIn profile shows it has over 1,330 employees. Letting go of over 30% of its workforce means that around 400 people will lose their jobs at the mobility company. The majority of the layoffs will come from Dubai and Pakistan offices.
Uber-taxi, "strategic peace" signed: 12 thousand white cars will use the global app in over 90 Italian cities
24/05/2022

After an agreement between Uber and ItTaxi consortium (Italian leader connecting the supply and demand of taxi services), taxis will be included on the Uber app. Covering over 12,000 taxis in around 90 Italian cities, users will be able to order or book a taxi through the Uber app. This will benefit users, by decreasing their waiting times and taxi drivers, by giving them access to more business opportunities. In 2021, the Uber app was opened around 6,7 million times by users in Italy to request a ride. (Article in Italian)

TRIMIS report – Research and innovation in car sharing in Europe
23/05/2022
The Transport Research and Innovation Monitoring and Information System (TRIMIS) published a report on the state of the art of car-sharing in Europe, and its evolution in the past years. Among the interesting findings, TRIMIS sustains that 23.5% of Europeans with driver's licenses consider using car sharing in the following year, while 7% already use the scheme. In 2020, the EU car sharing was the second biggest in the world, with 21% of memberships coming from this region. By 2024, the car-sharing market is forecasted to reach 3.5 billion euros.
RCI Bank and Services becomes Mobilize Financial Services, a commercial brand unique for covering all usages of car mobility
12/05/2022
Mobilize Financial Services aims to be the reference car mobility brand allowing consumers to reduce their car usage cost and supporting the transition to a more ecological (green) mobility. Mobilize Financial Services plans to offer car location and usage subscription offers, optimized funding for used vehicles and disruptive car insurance and car payments services.
LeasePlan Q1 net result up 99%
11/05/2022
LeasePlan quarterly report mentions the company experienced 8,7% of profit increase in one year, reaching 398m euro for the first quarter. The company also plans to electry their fleet of 20,000 vehicles.
Bird operator is back in Paris with 600 e-Bikes at free-service
10/05/2022
Bird bikes makes a come back to Paris, after retiring their fleet in 2020. Although Bird could not operate e-scooters within the city, the company will provide with 600 e-bikes. Currently, there is a fleet of 5000 Lime bikes and 3000 Dott available, in addition to 5000 scooters.
Bolt announces increase in scooter trips and new micro-mobility investment
06/05/2022
Bolt announced a 500% increase in the number of trips done during March of 2022, compared to the last year. Bolt operates in 170 cities and 20 countries within Europe, and it plans to expand its e-scooter and e-bikes fleet to 230,000 by December of this year.
Dott awarded contract for micro-mobility services in Grenoble, France
06/05/2022
Dott expands their services to Grenoble, France, providing the city with 2,100 e-scooters and 2,100 e-bikes. Grenoble is the fifth city in France with this service, after Lyon, Paris, Bordeaux and Marseille.
Free2move Reinforces its Worldwide Leadership in Mobility Business by Acquiring Share Now
03/05/2022
Free2move announced today it has signed an agreement to acquire car sharing company Share Now, a joint venture formed by Mercedes-Benz Mobility Group and BMW Group in 2019. This proposed agreement further positions Free2move as the leading global mobility player, adding 14 major European cities and 10,000 vehicles to Free2move's existing car sharing fleet of 2,500 vehicles. Leveraging Free2moves' financial discipline and ability to manage a profitable business, this acquisition will further enhance its economies of scale and synergies, contributing to its Dare Forward 2030 ambition of growing the profitable mobility service to net revenues of €2.8 billion with the first step of €700 million revenues in 2025. Free2move will add more than 3.4 million customers to its 2 million users.
E-scooter brand Neuron Mobility zips $43.5M funding to triple global operations
27/04/2022
Safety-focused e-scooter operator Neuron Mobility from Singapore raised $43.5 million in Series B funding. With this, the total funding raised by the company accounts for $77.7 million. Founded in Singapore in 2016 by Zachary Wang and Harry Yu, since its beginnings, the firm operates in 18 locations in Australia and New Zealand, three cities in the United Kingdom and in five locations in Canada.
Bolt plans to invest €150M+ to boost its scooter and e-bike operations: Know more about its other plans here
27/04/2022
Tallinn, Estonia-based Bolt, a transportation platform providing ride-hailing, micromobility and food delivery services in Europe, announced it plans to invest over €150M in 2022 to further scale its scooter and e-bike operations and develop solutions to enhance user experience and safety. Bolt says it will expand its fleet to more than 230,000 scooters and e-bikes across 250+ cities by the end of this year. The company also reported that it has witnessed a 'huge' increase in the usage of its scooters compared to twelve months ago. The company reports a 500 per cent increase in rides in March, 2022, compared to the same time last year.
Degroof Petercam supporting the bike rental company Cyclobility
26/04/2022
Cyclobility raised 1 million euros in investment. Currently, they have 2,000 bicycles available and serve around 200 companies. With the new funding, they aim to expand to 10,000 by 2024.
Experience future
mobility now
26/04/2022
The ITS World Congress 2021 published a summary report highlighting the role of Intelligent Transport Systems, digitalisation, and cooperative connected and automated mobility on addressing transport externalities and urban challenges. The report addresses six topics: MoD, Intelligent Infrastructure, Automated, cooperative and connected mobility vehicles, citizen solutions, new services and new technology, and MaaS.
Norauto enters in the corporate bike rental service
26/04/2022
Norauto is expanding its services towards corporate bike rental to its own employees and other companies. Clients can book a bicycle using their website. There are 10,000 corporate bicycles in France, while in Germany the number goes up to 2 million. Norauto expects to tackle the potential deployment of 300,000 to 400,000 bicycles in the country between 2024 to 2025. The market value is estimated between 800 million to 1 billion euros.
Mobilidata lights up Flanders
25/04/2022
Approximately extra 250 traffic lights will be connected by the end of 2023 in Flanders, improving waiting times for pedestrians, motorists and cyclists besides giving priority to emergency vehicles. Today, more than 1,000 traffic lights are already connected by the company TLEX. This initiative also received support from the EU.
Bird and EMT Madrid launch Europe's first joint bike-share integration
21/04/2022
Bird Bikes and public company BICIMAD started a collaboration for both of their products to appear in the mobility platform "Mobility 360" app of Madrid. The integration followed a 1 billion euro funding investment to speed up the integration, to achieve decarbonisation and the objectives of the sustainable energy models.
How e-scooters are aligning with public transit
21/04/2022
Pittsburgh built a program to bring public transport and shared mobility together in mobility hubs (mobihubs). The report mentions that 40% of trips cover up to 2 miles. The report also covers findings in Seattle, Madrid and Milwaukee.
Neuron Mobility launches e-bikes in Sydney, Australia
20/04/2022

Neuron Mobility, the micromobility company, has expanded services from 250 bikes in Sydney to cover all major cities in Australia.

Green Cell invests €2.5m in e-bike battery plant
13/04/2022
Green Cell, a Polish specialist in batteries and charging technologies for mobile devices and electric vehicles, has opened up its first e-bike battery plant in Balice near Krakow, expecting to assemble 50,000 e-bike batteries per year by the end of 2022. Green Cell is investing €2.5 million in the plant, which was made possible by what it claimed was "dynamically growing revenues" that reached €60 million in 2021. The batteries will be mainly sold in Western Europe where e-bike usage has gained momentum, but usage is also increasing in Poland where the share of e-bikes in the market will reach 28% in 2026 at a value of €5.3 million. According to a survey conducted in February by Difference Agency for Polish bicycle company KROSS, 86% of people agreed that the uptake of e-bikes in Poland has increased, with 84% agreeing that e-bikes can be a more convenient way of getting around.
TIER's next-gen e-scooter adds new safety and inclusivity features
13/04/2022
TIER's e-scooters will have brighter on-board lights for better visibility, along with three independent brakes, grippier handlebars and wider tyres. A new set of upgraded indicators offer 360° visibility and enhanced clarity for road users when riders signal their direction of travel.
Survey BeMob | 43% of Belgians expect to move in a more sustainable way thanks to smart mobility apps
13/04/2022
A survey conducted by the FOD Mobiliteit en Vervoer (SPF Mobilité et Transports) shows that Belgians might interested in a MaaS app to avoid traffic jams, to plan and pay for train tickets (among other reasons). However, MaaS have a relatively low penetration due to "satisfaction with the used transport mode", lack of technical knowledge and concerns with data protection, yet, people in this survey do acknowledge the potential impact MaaS could bring to their mobility choices.
Public Transit Ticket Sales in Transit App Continue to Grow, though Make Up Small Share of Total Fare Revenue
06/04/2022
2.5 million tickets for public transit were bought using the Transit App up to July 2021. More than 250,000 customers from over 65 agencies purchased tickets, representing strong growth. Likewise, companies such as Moovit and Google Play enabled users to buy transit tickets. Uber and Lyft are enabled in some locations for buying public transit tickets. Uber in March announced a pilot to sell transit tickets as well. The Transit app tickets operate majorly in the US.
Leicester enlists SkedGo for Mobility-as-a-Service offering
06/04/2022
Skedgo will offer a Whitelabel solution for the Leicester government to create their own MaaS application. Skedgo will offer journey planning focusing on active and sustainable travel.
Cycle Observatory 2021 – Results
05/04/2022
In the continuity of an exceptional year 2020, the bicycle market maintained its strong growth in 2021. With a total market of € 3.4 billion, bicycle sales experienced a growth of +4% in volume (number of bicycles) and of +15% in value with respect to sales in 2020. More than 2,789,000 bicycles were sold in France in 2021, which makes the bicycle the preferred transport mode, far ahead from other transport modes. 660,000 e-Bikes were sold in France in 2021, representing an increase of 28% with respect to e-Bikes sold in 2020
Latest DfT consultation to help shape the future of MaaS closes in a month
04/04/2022
The Department for Transport (DfT) calls on stakeholders to join the consultation to build guidelines and regulations for the implementation of MaaS in the UK.
MIT study suggests cities should coordinate ride-hailing
29/03/2022
MIT conducted research using the cities of Vienna, New York (manhattan), Singapore, San Francisco and Curitiba as a case study. The research recorded 300,000 trips in Vienna and 150 million in Manhattan, New York to understand the effects of ride hailing in urban traffic. By adding hypothetical new firms to the ecosystem, they concluded unregulated ride hailing operators could decrease traffic efficiency by bringing circulating vehicles by up to 67%.
Which were the most sold bikes in 2021?
26/03/2022
Orbea, Specialized and Giant are among the strongest bycicle brands in France. Orbea was the most sold bike in 2021, far ahead from Specialized and Giant, which are the second and third on the podium. Orbea, Specialized and Giant make together the 30% of bike sales of Tuvalum. Bikes of more than 120 different brands were sold by Tuvalum in 2021.
Connected mobility: the outlook for 2022
23/03/2022
Mobility sectors are increasingly led by developments in data analytics, IoT and regulatory frameworks to decrease the environmental impact of transportation. The article offers an overview of industry trends that are expected to further develop in the coming years, ranging from data-based town and transport planning, and connectivity (V2X, micromobility) to environmental and social justice.
In-Depth Focus: Ticketing & Payments
23/03/2022
In this report, Intelligent Transport System features Oyster and Translink as an example of the transition toward contactless payments. Transport of London's head of transformation payments discusses the intake of PAYG and contactless in the past 10 years. The reports also show a deep increase from virtually 0 in 2014 to more than 50% of all payments done with contactless devices in the London transport system. In addition, the Translink ticketing system, recognises the role of COVID-19 in the decrease of the number of transactions done with cash fares, from 65% in 2007/08 to 39% in 2020/21. The ticketing company also mentions smart ticketing usage jumped from 28% to 57% of all journeys.
Dott expands Brussels operations as demand for micromobility grows
23/03/2022
After three years in Brussels, the company– which seeks to distinguish itself from the others operating in Belgium with sustainability initiatives and a progressive employment model– recently opened a larger operations centre and an additional warehouse to meet a surge in usage of its electric bikes and scooters.
TIER wins municipal authorisation to begin operation in Malaga, Spain
21/03/2022
TIER expanded to Malaga, Spain, deploying 300 e-scooters in the region, following past announcements to keep growing the Spanish market. TIER currently owns a fleet of over 135,000 e-scooters across 20 countries.
U.S. clears way for truly driverless vehicles without steering wheels
11/03/2022
The National Highway Traffic Safety Administration established new safety standards to allow the production and deployment of Automated Vehicles (AV) without steering wheels or pedals.
Berlin-based Swobbee wants to bring micromobility battery swapping to Europe
10/03/2022
Swobbee, a Berlin-based startup that's working on commercializing battery swapping for micromobility vehicles, has raised a $6.5 million Series A led by new strategic investor EIT InnoEnergy, a major accelerator of sustainable energies in Europe that's supported by the European Union.
The European Shared Mobility Index
06/03/2022
Fluctuo published their annual report on shared mobility. The report includes insights about station-based bikes, bikes, scooters, mopeds, and cars. Likewise, the report mentions a significant growth in ridership throughout the year 2021 in comparison with 2020. In September, the control cities of Madrid, Barcelona, Rome, Bordeaux, Milan, Paris, Brussels, London, Rotterdam, Hamburg, Berlin, Prague Vienna, Stockholm, Warsaw accounted for 25 million trips. The report offers a quarterly snapshot of the distribution of micromobility per city, a comparison of monthly riders for the years 2020 and 2021 and cities with more ridership among the ones.
Volocopter Raises USD 170 million in First Signing of Series E Financing Round
04/03/2022
Volocopter, the pioneer of urban air mobility, has raised USD 170 million in the initial signing of its Series E funding round led by South Korean investor WP Investment, at a pre-money valuation of USD 1.7 billion.
Mercedes-Benz Mobility is shutting down the Reach Now app
03/03/2022
moovel Group GmbH will discontinue its Reach Now app on March 31, 2022
The company is saying goodbye to customers, whose moovel user accounts and customer data stored by Reach Now will be deleted after March 31, 2022. Reach Now will not be merged with Free Now, a related company that primarily handles taxis and rental cars.
Singapore-based micromobility startup Beam secures $93M Series B, enters new markets
25/02/2022
Beam, a Singaporean shared micromobility operator, announced today that it has raised $93 million in a Series B round to accelerate growth into new countries in Asia. Beam, which currently operates e-scooters and e-bikes in 35 cities across Malaysia, Thailand, South Korea, Australia and New Zealand, aims to spread into markets like Japan, Indonesia, the Philippines, Vietnam and Turkey.
TIER Mobility becomes official member of the European Commission's MaaS Expert Group
23/02/2022
TIER Mobility, a European micro-mobility operator, was selected by the European Commission's Directorate-General for Mobility and Transport to be one of the high-level experts in the Multimodal Passenger Mobility Forum. The European Commission launched the forum as a platform for active dialogue and cooperation between Union Member States and relevant public and private stakeholders, active in the field of multimodal digital mobility services.
Telepass expands the sharing mobility offer with VOI Technology electric scooters
17/02/2022
Telepass continues the expansion of shared mobility services through the introduction of electric scooters from Voi Technology, a leading operator in micro-mobility in Europe and present in Italy (Rome, Milan, Turin, Modena and Reggio Emilia) for around a year. Voi Technology services can now be accessed through the Telepass Pay app in addition to the Voi app. (Article in Italian)
U.K.'s 39 Bike Hire Schemes Remove 3.7 Car Miles Per User Per Week, Finds Report
14/02/2022
Thirty-nine bike-share schemes across the UK are reducing car mileage, finds the latest annual report from Collaborative Mobility UK (CoMoUK). CoMoUK promotes the benefits of shared transport, including shared cars and bicycle e-scooters. Within the results of the report, 53% of all bike-share users said they would have made their last trips by car or taxi if bike share had not been available. 34% of those using e-bikes said they were replacing car or taxi trips of more than five miles per week, compared to 24% of non-e-bike users. The results have been published in the sixth annual bike share report from the charity, which states there were 22,789 share bikes in operation last year.
Shared mobility company GoTo Global is going public through a shell company merger
09/02/2022
GoTo Global, an Israeli mobility company offering shared micromobility and car-sharing services in Spain, Israel, Malta and Germany, is going public on the Tel Aviv Stock Exchange (TASE) through a merger with shell company Nera Tech Media. The newly formed company will have a market cap value of $163 million, with current GoTo shareholders receiving 74% of the merged company's stock and the remaining 26% going to Nera Tech shareholders. The company, operates a fleet of 5,800 vehicles and more than 450,000 subscribers. GoTo expects this business model to speed up the road to profitability, anticipating that it will earn $35 million in revenue by the end of the year, an increase of 58% over 2021's reported revenue of $22 million. GoTo previously told TechCrunch it hopes to achieve an annual revenue that exceeds $116 million by the end of next year — a tall order that will require quick scaling.
Free Now app plans for 2022
04/02/2022
By offering new services like the Mobility Budget – the alternative to a classical company fleet car – bundle options and integrating new mobility modes, FREE NOW will continue to provide fast, flexible, and friction-free urban mobility. They plan major launches European cities with strong partners like Dott, SHARE NOW.
TIER Mobility enters North America by acquiring micromobility operator Spin
03/02/2022
Following the recent acquisition of Europe's largest bikeshare player nextbike, TIER is already operating in over 410 cities with a fleet of 250,000 vehicles. With the purchase of Spin and its 50,000 vehicles, TIER expands its global footprint to more than 520 cities and communities in 21 countries and its fleet to 300,000 vehicles. This makes TIER the largest multimodal micromobility operator globally.
Superpedestrian gets $125M to expand tech that corrects unsafe scooter riding
01/02/2022
Shared e-scooter company Superpedestrian is gearing up to deploy its Pedestrian Defense safety system at scale, a feature that allows the company's e-scooters to detect and correct in real-time unsafe riding behaviours, like riding on sidewalks or the wrong way down a one-way street. This will be the first time Superpedestrian is bringing its new technology to market since the company acquired Navmatic, a startup that used precise GPS positioning to help micromobility operators locate vehicles and correct movements in real time. Both the update of the current fleet and the expansion into new markets are made possible by the closing of a $125 million Series C round, which consists of both equity and debt. The investment comes from Jefferies, Antara Capital, the Sony Innovation Fund by IGV and FM Capital alongside existing backers like Spark Capital, General Catalyst and Citi via the Citi Impact Fund.
Developer Dutch transport app Gaiyo raises €1.5 million growth capital.
01/02/2022
Dutch mobility start-up Innovactory, the company behind transport app Gaiyo, has received €1.5 million in a funding round. The new capital will be used for product development, connecting more transport providers and increasing the number of users of the app. Gaiyo is an innovative app that functions as a one-stop shop for any form of (shared) mobility. The Gaiyo users can plan their trip and get access to all forms of shared mobility (cars, e-scooters, e-bikes), public transport and cabs.
European micromobility startup Dott grabs $70 million
01/02/2022
Dott has raised an extension to its Series B round. Originally announced in the Spring of 2021, the company raised an $85 million Series B round — it was a mix of equity and asset-backed debt financing. And today, the company is adding another $70 million to this round —once again, it's a mix of equity and debt. Dott covers 36 cities across nine European countries. The company manages 40,000 scooters and 10,000 bikes. While Dott isn't sharing revenue numbers, the startup processed 130% more trips in 2021 compared to 2020. The average cost of a trip is now around €2, making shared e-scooters and e-bikes comparable with public transport pricing.
Asset financiers to the rescue as Bolt plans to sign-up 200,000 new drivers in Africa to meet growing demand for ride-hailing services
28/01/2022
Bolt is planning an expansion in ridership in Africa with additional 200,000 drivers for ride-hailing in the market. In the continent, there are 700,000 drivers subscribed in the platform and around 40 million riders in markets such as South Africa, Nigeria, Ghana and Kenya.
Saudi Arabian university pilots autonomous delivery service
27/01/2022
The King Abdullah University of Science and Technology driverless delivery vehicle project would to connect with the local online e-commerce in Saudi Arabia and provide affordable and convenient autonomous delivery services. The vehicle is based on Teksbotics UNO autonomous delivery vehicle, specially designed for the Middle Eastern market, and UISEE's UiBox smart city autonomous driving service solution.
UK start-up Urban-Air Port plans to build 200 vertiports across the globe
25/01/2022
UK start-up Urban-Air Port (UAP) secured investment to help support its plans to develop 200 vertiport sites across the world in the next five years. Urban-Air Port has also announced that what claims to be the world's first fully operational hub for eVTOLs, Air-One, will be open for public visitation in the UK city of Coventry in April 2022. The urban air mobility market is forecast to grow by nine per cent annually, reaching US$12.7bn by 2027, according to the 2021 Global Urban Air Mobility Industry report but lack of ground infrastructure remains one of the biggest barriers to the growth of the AAM industry.
Accell Group bought in €1.56 billion go private deal with KKR-led consortium
24/01/2022
The Accell Group has announced an all-cash offer of €58 per share was agreed upon in a deal with a consortium led by investment firm KKR and Teslin Alpine Acquisition. Totalling €1.56 billion, the buyout represents a 26% premium on the closing price on Friday afternoon and more than 20% of the firm's prior all-time high valuation.
North Carolina city launches Mobility-as-a-Service solution
24/01/2022
Wave Transit worked with Mobility-as-a-Service specialist Moovit to modernise its system, providing more connections from surrounding areas and making it easier to book and track facilities through RideMicro app. The app allows users to plan public and shared transportation journeys with real-time arrival information, and hail and pay for on-demand rides.
Lime plans to invest £20m in London micromobility market
20/01/2022
Lime, the micromobility company, is planning to invest £20 million in the London market over the next 18 months after reaching nearly five million rental e-bike rides. Over 8m miles have been covered in London since Lime launched its e-bike rental scheme at the end of 2018, with 2.4m in 2021 alone.
TikTak launches in Istanbul
20/01/2022
TikTak, a minute or hourly car rental company, launched its new service called TikTak City in Istanbul. The service consists of fully electric cars, TikTak City allows citizens to have a comfortable and clean journey.
Uber acquired Australian peer-to-peer car sharing platform Car Next Door 
20/01/2022
Sydney-based car sharing platform Car Next Door was acquired by Uber for an undisclosed amount, bringing the Steve Baxter-backed business into the ride sharing giant's fold. "Uber is focused on offering Australians an easy, affordable, and convenient alternative to private car ownership. By adding Car Next Door to Uber's suite of products, we'll bolster our ability to do just that by giving Uber riders a reliable option for trips that are less suited to rideshare, such as running errands at the hardware store or a day trip away," says Uber. Post-acquisition, Car Next Door will report to Uber's Australian team, but will otherwise operate independently, with its existing leadership remaining focused on expansion within the domestic market. While Uber did not disclose the acquisition price, the Australian company was independently valued at up to $50 million back in 2018
Autoflight targets eVTOL EASA certification by 2025
19/01/2022
Chinese electric vertical take-off and landing (eVTOL) firm AutoFlight plans to have their first air taxi 'Prosperity I' ready for passenger travel by 2025, and to achieve this target has established its first base in Europe. The company will set up its European team at a new R&D and certification centre in Augsburg Airport, Germany. Likewise, former Airbus manager Mark Robert Henning was appointed as managing director of AutoFlight Europe. The range of their vehicles is 250 Km.
SNCF invests in Fluctuo during 1.6M Euro round
19/01/2022
The railway group SNCF has taken a stake in Fluctuo, the data specialist in shared mobility, during a funding round of 1.6 million euros. This investment was made via 574 Invest, the venture capital vehicle of SNCF, and jointly with Statkraft Ventures, a Norwegian fund specializing in energy. F​luctuo has developed a platform that collects and analyzes data from shared mobility operators (bicycles, scooters, scooters, cars, etc.) have multiplied in recent years.
E-cargo bikes rolled out in Manchester initiative
19/01/2022
Manchester City Council has announced a fleet of 26 e-cargo bikes and six trailers will be made available for businesses and community groups to hire, with an option for local residents across the city to rent the bikes. The e-bikes, which can travel at speeds of up to 15mph, are able to carry a weight of 250kg allowing people to transport cargo, and help reduce reliance on motor vehicles. The scheme was made possible after Manchester City Council successfully bid for a £173,000 grant from the Energy Savings Trust, supported by the Department for Transport. For public use, the bikes start at £12 per day for up to 14 days of usage.
UK based Wayve with mega round of USD 200 million from Microsoft and others
18/01/2022
Wayve, a London-based startup creating autonomous driving technology based on computer vision and machine learning, raised a $200m Series B funding round to help get self-driving cars onto the road faster. UK startup has a different AI approach to self-driving cars, and aims to be the first to deploy autonomous vehicles in 100 cities
Atlantia wins €950m bid to acquire Siemens' traffic lights division Yunex
18/01/2022
Atlantia signs its first big deal since bringing to an end its three-year dispute with the Italian government. It will pay the €950m in cash, funded by dividends and the sale of a 49 per cent stake of its subsidiary Telepass, which operates mobility services for toll roads. Mobility services involve using technology to enhance and improve transport systems. Atlantia was considered an ideal strategic partner for a business that ran sensitive operations. The deal is also part of the infrastructure company's revamped move to invest in mobility services. It would strengthen the group's position when bidding to operate toll roads and airports, said people close to the deal.
Neuron brings e-scooters to Australia 
13/01/2022
Neuron has supplied 300 electric scooters in the Australian city of Hobart and a further 200 in the city of Launceston in northern Tasmania. The Neuron e-scooters deployed in the 12-month trial come with an app-controlled helmet lock, topple detection, a 000 emergency button, voice guidance and a 'Follow my Ride function'. Geofencing technology will also be used to control where e-scooters can be ridden and parked.
Helbiz Partners with Wheels to Expand its Fleet of Vehicles
13/01/2022
Wheels is expected to supply Helbiz with an initial fleet of 2,500 seated e-mobility devices to first deploy in four cities in the United States and two Italian innovation hubs starting next month with plans to expand into other operating markets in the future. The companies anticipate entering into definitive documents within 30 days. Wheels devices will be available to unlock, rent and ride through the Helbiz App, where users will be introduced to this new transportation option in select markets. Wheels devices will also be managed by local Helbiz operations teams
Moovit Powers Public-Transport Independence For The Blind 
12/01/2022
Moovit, the world's No. 1 mobility app, has begun a partnership with WeWALK enabling blind and partially sighted users to navigate public transportation independently. Moovit's technology allows WeWALK users to identify and navigate to the correct bus stops and train stations, access real-time arrival information, get live step-by-step guidance for the entire journey, receive audio and text Get Off Alerts and obtain service alerts regarding changes and disruptions on their route.
Peer-to-peer car-sharing service Turo files to go public
11/01/2022
Turo, the peer-to-peer car-sharing service, has filed for its initial public offering, the latest transportation-related startup to sell its shares on a public stock exchange. The company proposes to sell $100 million of stock, but that figure could change as Turo gets closer to its public debut. Founded in 2010, the San Francisco-based company allows people to rent out their personal cars to other customers, much like Airbnb does for homes. In its S-1 filed with the Securities and Exchange Commission, Turo claims it has 85,000 active hosts or vehicle owners, 161,000 active vehicles, and 1.3 million active guests over the period of 12 months ending September 30th, 2021. Similar to other transportation startups, Turo has lost money every year its been in operation. As of September 30th, the company says it lost a cumulative $544 million.
Bolt announces biggest-ever funding round – €628m 
11/01/2022
Shared mobility platform Bolt has announced its largest-ever funding round to further scale its existing products and accelerate the transition from owned cars to shared mobility in cities. The €628m (£523m) investment round was led by Sequoia Capital and Fidelity Management and Research with participation from Whale Rock, Owl Rock, D1, G Squared, Tekne, Ghisallo, and others, and takes Bolt's valuation to €7.4bn (£6.1bn). Scooter-sharing is one part of Bolt's suite of mobility and delivery products, which are currently used by more than 100 million customers in 45 countries and over 400 cities across Europe and Africa. Other products include its ride-hailing service, Bolt Drive car-sharing service, Bolt Food, which enables customers to order meals from restaurants, and Bolt Market, a 15-minute grocery delivery service.
SPARK TECHNOLOGIES Secures EUR 30 Million as company seeks to go public
06/01/2022
SPARK Technologies, a top European electric car sharing company, announced that it has signed an agreement with GEM Global Yield LLC SCS, a Luxembourg-based private, alternative investment group, for a EUR 30 million capital commitment. SPARK Technologies is an electric car sharing company focused on improving everyday life by providing zero-emission, easily available and affordable commuting in major European cities. The platform provides 1,500 cars fleet and is accessible for sharing on SPARK mobile application in cities of European Union countries: Bucharest, Sofia, Plovdiv and Vilnius. As of today, the company has reached a customer base in excess of 250,000. SPARK is a privately owned company incorporated in Lithuania.
Korean car-sharing startup SOCAR has filed for an IPO
06/01/2022
SOCAR, a south Korean car-sharing startup, has filed for an initial public offering, announced on Wednesday by Korea Exchange. The number of shares to be offered in the IPO and the price range have not yet been determined. SOCAR has reached approximately $834 billion (1 trillion won) valuation after raising $50.7 million (60 billion won) in October 2020. The company plans to launch a transportation super app this year that will provide all-in-one mobility services like car sharing, electric bike sharing, parking lot search, car hailing, train reservation and more. SOCAR will accelerate to make additional acquisitions and advance its technology with the IPO proceeds
ALD acquires LeasePlan for €4.9 billion – "NewALD" is born
06/01/2022
Following their integration with LeasePlan, "NewALD" could be positioned for long-term fleet growth of at least 6% per year. "NewALD" would also target an improvement in cost-to-income ratio to ca. 45% by 2025, confirming its best-in-class position in the industry. The transaction is expected to generate operational and procurement synergies of around €380 million per year, before tax. Considering the benefits of fully-phased synergies, and excluding restructuring costs, the pro-forma accretion of normalised earnings per share could be c. 20% in 2023.
A new study by the Swiss Federal Institute of Technology Zurich (ETH) shows that shared e-scooters do more harm to the climate than good
03/01/2022
The research team led by Daniel Reck and Kay Axhausen from the Institute of Transport Planning and Systems (IVT) at ETH collected position data, bookings and survey data from 540 study participants in the city of Zurich for three months. This made it possible to reconstruct around 65,000 journeys using eight different modes of transport. The researchers were able to show that shared e-scooters and e-bikes mainly replace modes of transport that are already sustainable, such as a streetcar ride, a bicycle ride or a distance on foot. Car trips, on the other hand, are less likely to be replaced. However, an important distinction must be made between private ownership of e-scooters and the sharing model. Shared e-scooters emit more CO2 than the mode of transportation they replace, while privately owned e-scooters emit less CO2 than the mode of transportation they replace. According to the researchers, this is partly because private e-scooters remain in use for more than twice as long on average before they need to be serviced or replaced
Voi raises $115m series D financing taking total capital raised in 2021 to $160m
21/12/2021
Voi Technology announced that it has raised $115 million in an oversubscribed, convertible and debt financing round that will enable Voi to continue expanding its mobility platform into new markets next year. Existing and new investors participated in a round led by Raine Group and VNV Global including Inbox Capital, Nordic Ninja, Stena Sessan, Kreos Capital and new investors Ilmarinen, Nineyards Equity and ICT Capital and others. Voi achieved 140% year-on-year revenue growth in 2021, as the company hit 90M+ rides since inception, while increasing margins and profitability.
TIER announces third acquisition this year to become micromobility leader in Europe
15/12/2021
TIER, Europe's leading micro-mobility operator, has announced the acquisition of Vento Mobility, the Italian subsidiary of Wind Mobility, marking TIER's entry into the Italian market. This is TIER's third acquisition this year, following the purchase of Hungarian tech firm The Makery and Europe's top bikeshare player nextbike. In January 2022, NextBike will also launch in Italy, providing 400 bikes and 20 e-bikes at 63 stations in the city of Bergamo, operated by nextbike on behalf of the public transport company ATB.
Ride sharing spend by consumers to exceed US$930bn globally by 2026
15/12/2021
A new study by Juniper Research has found that ride sharing spending by consumers globally will exceed US$937bn by 2026, comparable to 50 times the combined annual revenue of Transport for London, New York City's MTA, and Beijing Metro in 2021. This spend represents an increase from US$147bn in 2021 and total growth of 537% over the next five years. The research identified consumers in the US and China as the leading global spend, accounting for 65% of market value in 2026. It highlighted future government initiatives to reduce private vehicles Post Covid-19.
Berlin's Vay raises $95 million, aims to launch fleet of teledriven cars in Hamburg in 2022
14/12/2021
Berlin-based Vay has raised $95 million in a Series B funding round. The company currently specialises in teledriven services, but this is only part of a much bigger picture. The funding will help Vay launch its first fleet in Hamburg in 2022, as well as triple the team size, with a heavy focus on engineering roles. Starting in 2022, Hamburgers will have the ability to order up a ride, with a teledriver delivering the car to the customer within a few minutes. From there, it's up to the customer to drive themselves to their chosen destination, but upon arrival, forget about finding a place to park, as a Vay teledriver will then resume control of the car and either parks it or carries on to the next customer.
Mojio and Audi of America Collaborate to Keep Customers Connected
14/12/2021
Motion for Audi connect was designed and developed by Mojio to replace certain telematics-based services for Audi customers. The new Motion service includes a dealer-installed 4G LTE telematics device and access to the Motion for Audi connect app for iOS and Android devices. It also provides a range of helpful services, including automatic crash notification and SOS emergency call, stolen vehicle locator, on-demand roadside assistance, and live vehicle trip tracking. Mojio's end-to-end solution features integrated emergency services from Bosch and 4G LTE connectivity from T-Mobile.
Level 3 automation authorised in Europe for Mercedes!
09/12/2021
Mercedes-Benz is the first automotive company in the world to meet the demanding legal requirements of UN-R157 for a Level 3 system. The German Federal Motor Transport Authority (KBA) granted system approval for this on the basis of the technical approval regulation UN-R157, thus paving the way for offering such a system internationally. Mercedes-Benz is initially offering DRIVE PILOT on 13,191 kilometres of motorway in Germany. Extensive test drives for these systems are already underway, for example in the US and China. As soon as there is a national legal framework for conditionally automated operation in additional markets, the technology will be rolled out step by step.
Stellantis plans to invest more than €33.8 billion through 2025 to execute its software and electrification transformation.
08/12/2021
Stellantis plans to invest more than €33.8 billion through 2025 to execute its software and electrification transformation. Likewise, Stellantis N.V. announced its software strategy to deploy next-generation tech platforms, building on existing connected vehicle capabilities to transform how customers interact with their vehicles, and to generate approximately $22.5 billion in incremental annual revenues by 2030. This transformation will move Stellantis' vehicles to an open software-defined platform that integrates with customers' digital lives. It also expands the options customers have to add features and services via regular over-the-air (OTA) updates keeping vehicles updated years after they have been built.
Gjensidige acquires Falck's roadside assistance for € 136 Million
03/12/2021
Gjensidige Forsikring ASA has on 3 December 2021 agreed to acquire 100 per cent of the shares in Falck Räddningskår AB, including subsidiaries in Norway, Finland, Estonia and Lithuania (Falck RSA Nordic & Baltics) from Falck Investment Sverige AB (a subsidiary under Falck A/S), for SEK 1.4 billion on a debt and cash free basis.
Kakao Mobility picks up additional $55M funding at over $4.2B valuation 
02/12/2021
Kakao Mobility, the South Korea-based mobility as a service (MaaS) startup behind Kakao T, a ride-hailing app, said it has raised an additional $55 million (65 billion won) from strategic investor GS Retail. This brings its total raised to about $941.4 million (1.11 trillion won) and values it at more than $4.2 billion, a spokesperson at Kakao Mobility confirmed. The startup will use the fresh capital to advance its AI-powered mobility platform and fuel autonomous driving technology development. The strategic partnership with GS Retail enables Kakao Mobility to enter the logistics and last-mile delivery business using Kakao Mobility's transportation management system (TMS) technology that provides optimal routes for delivery vehicles. Next year, the two companies also plan to launch a pet taxi service, which allows pet owners to use taxis without putting their pets in carriers.
Uber and WhatsApp team up: Another step towards Meta's super-app
02/12/2021
Ride-hailing giant Uber may just have taken Facebook closer to becoming a super app by enabling WhatsApp users to order rides on the platform, as WhatsApp is a subsidiary of Meta. Uber announced in the small hours of Thursday morning that it planned to roll out a new service for passengers in India on WhatsApp.
New, real-time smart parking system for Ghent, Belgium in Mid 2022
01/12/2021
The City of Ghent, Belgium, will implement a new dynamic traffic control system by mid-2022. The system will inform visitors in real time about the current parking situation, the occupancy rate of the various car parks, serious traffic disruptions and much more. The total investment in this new traffic control system, including maintenance and all software developments, amounts to €2.7m.
Moovit integrates Link and Bird e-scooters into its MaaS booking platform
30/11/2021
MaaS pioneer Moovit, has announced it has added Link and Bird e-scooters to its multimodal booking platform, which enables commuters to access multiple public and private transit services in the free Moovit app. Through Moovit's partnership with Link, Moovit users will now be able to view in real-time where a vehicle is available nearby, how long it will take to walk there, and compare Link e-scooter rides with other modes of local transportation in order to select the option which best suits their needs.
On International Persons with Disabilities Day, Moovit and WeWALK join forces to enhance the mobility of visually impaired people
19/11/2021
WeWALK came up with a smart device that attaches to a white cane, warning users of low hanging objects and obstacles via ultrasonic sensors and a vibrating handle. Paired with WeWALK smartphone app via Bluetooth, users can use hand gestures on their WeWALK device or voice assistance to access mobility services. Marrying Moovit's Transit API and WeWALK enables WeWALK users to fully plan out their route to their destination, including the ability to: Identify and navigate to bus stops more easily and ensure they are at the correct station, access real-time arrival information to know exactly when the bus or train is arriving, get live Directions for accessible step-by-step guidance for the entire journey, including multimodal routes, receive audio and text get-off alerts to ensure boarding and alighting at the right stop, among other features.
Free Now app expands with new MaaS multimodal booking options
19/11/2021
Free Now,  is expanding its multimodal booking options, growing its business towards a full mobility-as-a-service (MaaS) model, with its latest partnership meaning users can now book Voi e-scooters.
Tier Mobility acquires Nextbike to create 'industry first' multimodal micromobility platform
19/11/2021
Micro-mobility pioneer Tier has acquired European bike-share leader nextbike, extending its major commitment to bikes, and now covering 400 cities with 250,000 vehicles, creating what the company is calling the industry's first truly multi-modal platform across bikes, e-bikes, cargo bikes, e-scooters and e-mopeds.
This hydrogen-powered e-bike is the first of its kind
17/11/2021
Dutch design office Studio MOM has teamed up with hydrogen battery pioneer LAVO to develop an electric bike that can carry heavy cargo over long distances. The LAVO Bike is designed to take advantage of the higher energy-to-weight ratio offered by hydrogen fuel cells, compared with the lithium batteries typically used for e-bikes.
Indonesia's GoTo Group gets $1.3bn in pre-IPO funding
11/11/2021
GoTo Group, Indonesia's largest technology firm coming out of Gojek and Tokopedia merging, has raised $1.3bn in a pre-IPO funding round. The near-$30bn company is preparing for a dual listing IPO in the US and Indonesia, with reports suggesting this could come as soon as the first half of 2022. Ride-hailing and payments company Gojek completed its merger with e-commerce firm Tokopedia in May this year to form an $18bn Indonesian powerhouse. Since completing the largest merger in Indonesia's history, GoTo's valuation has since risen to an estimated $28.5bn-£30bn. The merger created a so-called "super app" that offers food delivery, ride-hailing, e-commerce and financial services in one place.
Italian and French airports create company for flying taxi infrastructure, making it easier to city hop
26/10/2021
Airports in the Italian cities of Rome, Venice and Bologna and on the French Riviera teamed up to create a company to build and manage infrastructures for flying taxis, the infrastructure, also known as vertiports, will be used to deploy battery-powered aircraft that can take off and land vertically, offering a new way for travellers to beat traffic and hop between cities. Urban Blue will also partner with German flying taxi startup Volocopter and will be supported by investment fund EDF Invest, a shareholder of Aeroports de la Cote d'Azur, they said, the start of the vertiport operations in Rome, Venice and the French coastal city of Nice is planned by 2024, they said, but gave no financial details of the project.
Solent Transport awards £2.4m contract for multi-city MaaS scheme
26/10/2021
Solent Transport has appointed mobility start-up Trafi, transport management solutions firm Unicard and Behavioural Insights Team (BIT) to deliver the UK's first multi-city Mobility-as-a-Service (MaaS) solution.
TIER Mobility and Gaiyo partnership boosts micromobility in the Netherlands
22/10/2021
TIER Mobility has announced that it has partnered with Netherlands' MaaS app, Gaiyo. Arranging a TIER scooter or bike can be done within the Gaiyo mobility app. Electric micromobility is ideal for covering the first and last mile, such as the ride from your home to a train station, or from a Park + Ride to your workplace in the city center. The addition of TIER's e-scooters and e-bikes in Gaiyo makes it very easy to use this type of shared transportation.
1 in 3 corporates are willing to pay more for Corporate Mobility
12/10/2021
In the Smart Mobility survey with more than 100 companies, conducted by the Smart Mobility Institute, 30% of respondents indicated that they are willing to pay more for the right corporate mobility solutions. A growing number of corporates are making the switch to alternative and smart mobility in combination or as a replacement of the company car.
ChargePoint Leads Charge across Europe with Strategic Acquisition
06/10/2021
ChargePoint Holdings, Inc. (NYSE:CHPT), a leading electric vehicle (EV) charging network operating in North America and Europe, today announced significant milestones, including the closing of its previously announced acquisition of a European electric mobility platform has·to·be, the provider of be.ENERGISED, a cloud-based e-mobility EV charging and enterprise software platform. In August 2021, ChargePoint announced its acquisition of ViriCiti, a provider of electrification solutions for eBus and commercial fleets with a customer base in Europe and North America. ChargePoint now has the most complete set of solutions for electrified fleets in Europe and North America. ChargePoint is now one of the largest charging networks in North America and Europe with more than 150,000 charging ports accessible on its own network.
Municipalities of metropolitan cities in Italy will be able to take part in the first three Mobility service pilot projects. as a Service for Italy (MaaS) 
01/10/2021
The initiative aims to promote data sharing, reusability and interoperability of transport systems starting from large metropolitan cities where the implementation of MaaS solutions is expected to generate the greatest benefits. In particular, investment 1.4.6 of the National Recovery and Resilience Plan (PNRR) "Mobility as a Service for Italy", 13 cities are under Evaluation and the three winners will be announced in Q1 2022.
Ford, SK to invest $11.4 bln to add electric truck plant and 3 Battery Factories
29/09/2021
Ford Motor Co (F.N) and its Korean battery partner SK Innovation (096770.KS) will invest $11.4 billion to build an electric F-150 assembly plant and three battery plants in the United States, accelerating the U.S. automaker's push into electric vehicles. Ford said on Monday it now expects to have 40% to 50% of its global vehicle volume be all-electric by 2030. Ford plans to spend more than $30 billion through 2030 on electrification.
Airbus has launched its next-generation CityAirBus 'flying taxi'
23/09/2021
Airbus unveiled its new all-electric next-generation CityAirBus in Toulouse. The aerospace company hopes to have the futuristic-looking model zipping around our skies by 2025 with test flights set to commence in 2023. The model has a range of 80 km travelling at 120 km/h and is intended to facilitate inter-city travel. The zero-emissions aircraft is capable of running autonomously but the taxis will be piloted in the initial stages.
MaaS subscriber revenue to increase 900% by 2027
23/09/2021
Mobility-as-a-Service (MaaS) subscribers will generate US$53bn (£38.7bn) in revenue for MaaS platform providers by 2027, rising from US$5.3bn (£3.87bn) in 2021, according to a new study by Juniper Research. The new report, Mobility-as-a-Service: Business Models, Vendor Strategies & Market Forecasts 2021-2027, recommends that platform providers leverage account-based ticketing to provide flexible pricing models. Account-based ticketing allows travellers to be billed on account, with smartphone apps, travel cards, and wearables used to prove travel eligibility. However, the researchers warned that account-based ticketing will require significant digitalisation of transportation networks, which is already widespread in Europe and Asia Pacific. It predicts that over 85% of MaaS subscriber revenue will be attributable to these regions by 2027. The report also stated how business travellers globally will use MaaS platforms to complete 25.7 million business trips annually by 2027, as companies look to minimise spend associated with corporate travel, such as fleet maintenance.
Toyota's Kinto launches new MaaS project in UK
20/09/2021
Toyota's mobility brand, Kinto, has launched a new Mobility as a Service trial in the English city of Derby. The app-based 'DerbyGo by Kinto' allows users to plan, book and pay for journeys via their smartphone. One of its key objectives is to reduce the number of car journeys in the city, easing congestion, improving air quality and reducing the city's carbon emissions. Initially, DerbyGo includes bus and train services, and will target Derby's 10,000-strong student population, many of whom will be familiar with travel apps from their home cities. DerbyGo has been set up as an 18-month 'living lab' trial with the flexibility to change and evolve as Kinto gathers data on how travellers are using the app.
ALD acquires share in Skipr
07/09/2021
ALD has acquired a 17% share in Skipr, a Belgium-based startup in the Mobility-as-a-Service (MaaS) area, both companies announced this morning. Founded in 2018, Skipr is an all-in-one solution for corporate mobility, helping companies in Belgium and France to easily manage, plan, book and pay for corporate mobility. This makes it possible for employees to swap company cars for a mobility budget that is both flexible and sustainable.
Moovit and Arriva roll out MaaS country-wide for the first time in the Netherlands
29/08/2021
Arriva, a provider of passenger transport in Europe, chose Moovit for its national Mobility-as-a-Service launch in the Netherlands. Using a new app called Glimble, powered by Moovit's White Label App technology, citizens across the Netherlands are able to plan, book and pay for all public transport, shared transport and micromobility journeys. Glimble is a comprehensive app that includes public transport information, travel planning and mobile payment for all forms of public and shared transport country-wide, with cross-border journey planning to come. Users are able to view real-time arrival information, receive live directions with get-off alerts for step-by-step guidance for the entire journey, service alerts, and sort suggested routes via cost of the journey or even by the total level of CO2 emitted.
Finland's MaaS Global raises €11M for its mobility-as-a-service platform
27/08/2021
Helsinki-based MaaS Global, a mobility-as-a-service platform and the company behind the Whim app, announced that it has raised €11M in an extension of its Series B round of funding. Initially, the company had raised €29.5M in its Series B round in November, 2019. The current round of funding brings the total investment to €65M.
Ready2Go? Moovit Partners and Aberdeenshire Council Launch the Region's First Enhanced Demand-Responsive Transport Service
17/08/2021
The new service, Ready2Go Around Inverurie, has replaced the region's Dial-A-Ride service and locals can quickly and easily book their Ready2Go rides, powered by Moovit's On-Demand technology, via the Ready2Go app, powered by Moovit's White Label App solution.

The upgrade from a Dial-A-Ride service to on-demand allows riders to seamlessly plan and book their ride through the Ready2Go app instead of needing to call the dispatch center, though the Council will maintain the call service for those without smartphones and passengers who need technical or other assistance. Ready2Go offers a modern mobility option that is perfect for people connecting to some of the main transport hubs in the area including Inverurie, Insch and Kintore railway stations to help improve onward travel opportunities.

Bolt raises €600m to take on Uber and Getir in on-demand grocery market
12/08/2021
Estonian mobility startup Bolt has raised €600m to help fund the expansion of its grocery delivery business in a round doubling the company's valuation to €4bn ($4.74bn). A number of consumer trends, including convenience, social media, online shopping and people wanting to spend time at home have contributed to the growing popularity of food and grocery delivery startups. Founded in 2013 as Taxify in Tallinn, Estonia, the company has grown to operate in more than 300 cities in 45 countries in Europe, Africa, Western Asia and Latin America. It claims to have 75 million customers globally.
New MaaS platform to launch in 27 Spanish cities
03/08/2021
Spain's national railway operator Renfe has awarded tech firms Siemens Mobility and Everis a five-year contract to develop a countrywide mobility-as-a-service (MaaS) platform. The digital platform will integrate transport modes including train, bike, metro, bus, car-sharing and e-scooter services, enabling passengers to identify and book the option that best suits their needs. Siemens Mobility will provide the core technology for the system while Everis will supply the system integration and support for commercial operation, including marketing and legal aspects.
U.S. Finally Gets First Mobility as a Service Platform
09/07/2021
Pittsburgh just became the first U.S. community where every resident can feasibly and affordably trade their private cars for an app. Under the program, residents will be able to pay their bus fares, rent micromobility vehicles such as electric bikes, mopeds, and scooters, find someone to carpool with, and, when absolutely necessary, rent an automobile for a few hours all under the umbrella of the Transit app, which is already used by 40,000 residents of the city, 79% of whom do not have access to a private vehicle.
Turin to run one-year MaaS trial
07/07/2021
Turin in Italy is calling for up to 1,100 residents to volunteer to take part in a 12-month trial of mobility-as-a-service (MaaS). The service will bring together various travel modes,  including public transport, car-sharing, bike-sharing, scooter-sharing, taxis and car rental. Likewise, it offers a single payment system via a smartphone app. The platform will offer personalised recommendations using an intermodal route planner and real-time travel information. Turin will collect anonymised data, in line with GDPR rules, to analyse the trial. Users will also be asked to take periodic surveys on their experience.
Northvolt energised by $3.5bn Volvo battery factory deal
23/06/2021
Swedish battery maker Northvolt has inked a deal worth north of $3.5bn with Volvo to open a new European gigafactory and a Scandi research centre.
Paris air taxis begin test flights in run-up to 2024 Olympic launch
21/06/2021
A flying taxi set to transport visitors to the 2024 Paris Olympic games made its first test flight on Monday. The autonomous Volocopter 2X flew for four minutes at Le Bourget airport near the French capital. Local authorities, public transportation companies and airport authorities in Paris are cooperating with the German manufacturer to provide an air taxi solution for the Olympic games.
Europcar Mobility Group Rejoins Euronext SBF 120 Index
21/06/2021
Europcar Mobility Group (Paris:EUCAR), a major player in mobility markets, announced that it has re-entered the SBF 120 and CAC Mid 60 indices, in accordance with the decision taken by the Euronext Index Steering Committee. This re-entry, which took place after the market closed on Friday 18 June 2021, is effective from Monday 21 June 2021.
Waymo raises another $2.5bn for autonomous taxi project
17/06/2021
Alphabet subsidiary Waymo has secured $2.5bn in external funding as it continues to invest money in its autonomous vehicle project. The company, which began as Google's self-driving car project, said it will use the funds to advance its Waymo Driver autonomous driving platform, which underpins its autonomous ride-hailing service Waymo One and delivery business unit Waymo. The company has declined to discuss its valuation based on the funding rounds, but the Financial Times reported that the original round placed it at $30bn, a serious comedown from 2018 when Morgan Stanley suggested that Waymo was worth $175bn.
E-scooters flush with $1.5bn in VC cash roll onto streets of London
10/06/2021
San Francisco-headquartered Lime, Berlin-headquartered Tier Mobility and Amsterdam-headquartered Dott won the hotly contested tender last month. Combined, the three companies have raised more than $1.5bn in venture capitalist funding. Each will provide between 50 and 150 e-scooters in each of the boroughs. Riders can also pass through Tower Hamlets, although they are not available to rent in the area.
RATP launches its own MaaS app and revolutionizes its vision of mobility
07/06/2021
The public group will launch "Bonjour RATP", an application that will offer intermodal solutions to meet the mobility of tomorrow. This app will be based in particular on Mappy's mapping solutions to provide an innovative experience. For RATP, the shift towards MaaS is a cultural revolution.
Maas global acquires Wondo and receives strategic investment from Ferrovial
27/05/2021
MaaS Global, the world's leading mobility-as-a-service platform and the company behind the award-winning Whim app has acquired Spanish mobility startup Wondo. As part of the transaction, Ferrovial will become one of the shareholders of reference of the company.
Siemens Mobility acquires Padam Mobility to enhance its intermodal transportation portfolio
11/05/2021
The acquisition of Padam Mobility is the latest example of Siemens' commitment to developing its portfolio of intermodal solutions. It follows the previous acquisitions of Hacon, Bytemark, and eos.uptrade, companies that are also at the forefront in developing intermodal transportation solutions. Both Siemens and Padam Mobility agreed to maintain confidentiality regarding the financial details of the deal. Padam Mobility has successfully deployed its intelligent solutions to more than 70 localities in Europe, Asia and North America. More than one million passengers have already enjoyed a smooth ride powered by the Padam Mobility solution.
Dutch transport app Gaiyo launches first free parking app in the Netherlands, know more here
06/05/2021
Dutch transport app, Gaiyo was launched in 2020 by Innovactory – a company that develops smart technological solutions for mobility. In a recent development, the company has announced that it is now the first transport app to offer free parking in the Netherlands, with the launch of Gaiyo street parking. Gaiyo charges no transaction or subscription fees for parking actions, and offers useful additional transport functions. The all-in-one transport app lets users plan their route, provides a traffic jam overview, helps buy a train ticket via the app, or even books shared transport.
Grab, the Leading Superapp for Deliveries, Mobility and Financial Services in Southeast Asia, Plans to Go Public in Partnership with Altimeter
26/04/2021
Grab intends to go public in the US in partnership with Altimer. The proposed transactions value Grab at an initial pro-forma equity value of approximately US$39.6 billion at a PIPE size of more than US$4.0 billion and will provide Grab with approximately US$4.5 billion in cash proceeds. Grab is a superapp dedicated to serving everyday needs and everyday entrepreneurs. It offers services across mobility, deliveries, financial services and more, in an all-in-one app.
All your transport options in one place: why mobility as a service needs a proper platform
13/04/2021
The MaaS concept should include at least three key elements: integrated ticketing and payment: user payments are managed in a uniform and adaptable manner across all providers, accessible, standardised regulations with open data: regulations and data are managed to be accessible/plug-n-play, secure and equitable, and reputation management: reputations of providers and users are managed in a scalable, fair and efficient way.
NEW KEY MILESTONE IN EUROPCAR MOBILITY GROUP'S "CONNECTED VEHICLES" PROGRAM
09/04/2021
Europcar Mobility Group announces today that it is accelerating the roll-out of its "Connected vehicles" program, while significantly strengthening its technological backbone. After Telefonica and Geotab in October 2020, Free2Move joins the program, simplifying access to data of Peugeot, Citroën, Opel, Vauxhall, DS vehicles, and soon other Stellantis brands.
The electric bike energizes a bycicle market in strong growth in 2020
06/04/2021
According to the Cycle Observatory study, annual sales of electric bikes have increased by 29% in France from 2019 to 2020. These sales have largely contributed to the general growth of the sales of bikes in France, which reach €3 billion in 2020. With a penetration rate of 19% in 2020, electric bikes have still room for penetration in France. This penetration rate is already of 50% in Belgium and The Netherlands and of 40% in Germany.
BMW Group and Daimler Mobility intend to sell PARK NOW Group to EasyPark
09/03/2021
The intended acquisition of PARK NOW Group enables EasyPark to grow further and become a global pacesetter in parking-related digital mobility services. The parties have agreed not to disclose the terms of the transaction. The deal is subject to prior approvals by the relevant antitrust authorities.
Lime announces US$50 million e-bike expansion
02/03/2021
Micromobility provider Lime announced plans to invest US$50 million (£35.8 million) in its e-bike fleets and double the numbre of global cities it operates in by 2022. The bulk of the investment will be focused on Europe, where the company plans to bring its shared e-bikes to 15 new cities in France, Germany, the UK, Italy and Spain.
Cubic Announces Global Launch of Umo Platforms to Enhance Urban Mobility
08/02/2021
Cubic Corporation (NYSE:CUB) announced its Cubic Transportation Systems (CTS) business division, the launch of UMOTM, a fully-integrated suite of platforms for riders, transit agencies and mobility service providers to complement its existing portfolio of transportation technology.
Ferrovial and Lilium to develop US Vertiport Network
27/01/2021
Ferrovial, a global leading infrastructure operator, and Lilium, the aviation company developing an all-electric, vertical take-off and landing (eVTOL) jet aircraft and service, have signed a framework agreement to develop a network of at least ten vertiports. Ferrovial and Lilium will collaborate in designing and constructing the vertiport facilities as well as the operation and maintenance of the vertiports for passenger service. The first location in South Florida will be announced as soon as Spring 2021.
Cubic to be bought for $2.8bn
26/01/2021
The deal, with Veritas Capital and Evergreen Coast Capital Corporation, is expected to close between April and June this year, subject to the usual regulatory and shareholder approvals.
Tier partners with Fantasmo to create the world's most accurate e-scooter parking system
24/01/2021
Starting in Paris and York, TIER will implement Fantasmo's "Camera Positioning System" (CPS), a new positioning technology that is ten times more accurate than GPS and can validate e-scooter parking within 20 cm or less with a phone camera alone. Without any physical infrastructure, this new feature will but eliminate irresponsible parking, resolving a major concern for city authorities and people with visual impairment.
Verra Mobility To Buy Rival Redflex For $113M, Shares Jump
15/01/2021
The smart mobility software company said that the combination with Australia-based Redflex, which develops traffic management products, including red light and speed cameras, will strengthen and expand its global market reach of road safety products and services.
London Cycle-Rental Program Doubles New Riders Amid Virus Fears
07/01/2021
New sign-ups to the Santander Cycles program, including riders who pay on a daily basis and those who bought an annual subscription, climbed by 157% in 2020, Transport for London, said in a statement Thursday. Bicycles were chosen at the expense of other options. Public transport fell to less than 10% of normal levels in London during the first lockdowns last spring. Subway ridership declined 75% while more than 50% of demand for bus rides fell away during a second shutdown in November. The U.K. is in its third lockdown, as authorities try to slow a fast spreading mutation of the coronavirus.
Bolt closes €150m round of funding
23/12/2020
The investment was led by D1 Capital Partners, and also included Darsana Capital Partners.
Nuro acquires autonomous trucking startup Ike
16/12/2020
Autonomous delivery company Nuro has acquired Ike, a startup founded by veterans of Apple, Google and Uber Advanced Technologies Group that aimed to commercialize self-driving trucks. "Everything we eat, touch or have in our homes has probably been on a truck at some point in its life," Sun said back in October at the TC Sessions: Mobility event. "You don't really appreciate the immensity of the impact on our daily lives like trucking actually has."
Denver partners with Lyft and Masabi on mobile ticketing
15/12/2020
Denver's Regional Transportation District (RTD) has partnered with Lyft and Masabi to launch another mobile ticketing platform for its public transit services.
The Hague pumps €65 million into cycling network
09/12/2020
The Hague will invest €65 million (US$79 million) into its cycling infrastructure over the next five years as part of a plan to increase cycling numbers 50% by 2040. Robert van Asten, Deputy Mayor for Mobility, said: "Cycling is only becoming more popular thanks to electric bikes, cargo bikes and bike-sharing"
How Uber Became The Largest Food Delivery Enterprise
02/12/2020
As the ride-sharing economy grapples with low ridership, platforms pivot to food delivery and support local laws that make it more cost-effective to operate. On November 3, California voters opted to spare gig companies from a new state labour law that would have completely capsized Uber's corporate model. Now after California voters opted for Proposition 22—an initiative that lets delivery and ride-hail companies classify drivers as independent contractors instead of employees—Uber and its competitors can operate on their own terms. "Going forward, you'll see us more loudly advocate for new laws like Prop 22," says Dara Khosrowshahi, CEO of Uber. "It's a priority for us to work with governments across the U.S. and the world to make this a reality."
Covid-19: "We observe roughly the same trend as during the first wave", indicates the director of Uber France
13/11/2020
During the first wave, the Uber VTC platform experienced a 70% drop in activity. This decrease is of the same order during this second confinement, according to Laureline Serieys. Most of the 30,000 drivers "have reconnected at one point or another" to the platform but "not necessarily as much as before. They adjust their schedules. Sometimes they reconnect by staying at home while waiting to see if a race happens. So, it's difficult and it's fluctuating, " says Laureline Serieys.
Sustaining our Future: Voi is proud to announce our $160 million Series C funding
13/11/2020
The Raine Group, a global integrated merchant bank advising and investing in high-growth sectors of technology, media, and telecom, led the capital raise, which also attracted investment from existing investors, including VNV Global, Balderton, Creandum, Project A, Inbox, Nordic Ninja, and Stena Sessan.
RATP Group expands MaaS potential with Mappy acquisition
11/11/2020
RATP Group acquires mobility and wayfinding company Mappy to bolster its Mobility-as-a-Service expertise and aspirations. Mappy's acquisition forms part of RATP Group's strategy to enhance its digitally enabled mobility services, and together the companies will look to offer multimodal door-to-door journeys for customers.
Autonomous delivery startup Nuro hits $5 billion valuation on fresh funding of $500 million
09/11/2020
The Series C round was led by funds and accounts advised by T. Rowe Price Associates, Inc., with participation from new investors including Fidelity Management & Research Company and Baillie Gifford. The round also includes existing investors such as SoftBank Vision Fund 1 and Greylock.
Uber Office in the streets of Milan and Rome
03/11/2020
An alternative to public transport, but also to private cars, Uber offers 40% reduced fares and measures for the safety of both travellers and drivers. It is accessible in two-time slots: from 7 to 10 to move from the peripheral areas to the centre and from 17 to 20 to make the opposite journey.
Micromobility industry offers free Election Day rides
08/10/2020
The North American Bikeshare Association (NABSA) has launched its "Roll to the Polls" campaign, an industrywide effort to help voters access polling sites via free or discounted vehicles on Election Day. Three per cent of U.S. residents in 2016, for example, said "transportation problems" were an obstacle to voting, according to NABSA. In 2020, 3% of residents represents 4.6 million registered voters who could still face those same obstacles.
Lime Announces New Platform to Serve Every Trip Under Five Miles
08/10/2020
Lime Platform builds on our global leadership as the most reliable and experienced micromobility company, providing more trips–over 170 million–to most people around the world. Wheels' fleet will be available in the Lime app starting this winter in Austin, Berlin, Miami and Seattle, diversifying the options riders can choose from.
Ola fails to get ride-hailing license renewed in London, says it will appeal and continues to operate
05/10/2020
Just six days after Uber won its appeal against London transportation regulators to continue operating in London for another 18 months, one of its bigger rivals has found itself in the hot seat. Ola, the India-based ride-hailing startup, is not getting its Transport for London ride-hailing license renewed, after failing to meet some of TfL's public safety requirements specifically around licensing for drivers and vehicles. Ola plans to defend itself by claiming that the issue was partly technical: the company and TfL used different conventions in its databases to track licensing for drivers and vehicles, and Ola was not seeing licensing expirations come through in a timely enough way. Ola has been running commercial services in London since February of this year and in that time has signed up more than 25,000 drivers, the company said, but it has not disclosed how many rides it has completed, nor how many passengers it has amassed, nor any other metrics.
Ola: London bans Uber rival over safety concerns
04/10/2020
TfL said the firm reported a number of failings including more than 1,000 trips made by unlicensed drivers. Ola said it will appeal the decision and has 21 days to do so. It can operate in the meantime, according to the appeal rules.
Neuron Mobility raises $17m to expand e-scooters in Australian cities and UK
30/09/2020
Neuron Mobility, the company that operates the e-scooter rideshare network to bring sustainable last-mile transport options to the people, has raised $17 million to go towards launching e-scooters in five more Australian cities, and also in the UK.
Metro Board Approves Bold 2020 Long Range Transportation Plan
28/09/2020
The Los Angeles County Metropolitan Transportation Authority (Metro) Board of Directors today approved the updated 2020 Long Range Transportation Plan, a $400-billion, 30-year transportation blueprint for the region, following a 45-day public review period to gather additional comments from the public.
Bosch, Tencent sign MoU for co-driving digital transition of mobility service
27/09/2020
The leading global automotive supplier Bosch and the Chinese Internet giant Tencent entered into a strategic partnership at Auto China to carry out in-depth cooperation in IoT (Internet of Things) and AI areas, making joint efforts to boost the digital transition for mobility service. Under the MoU (Memorandum of Understanding) signed on spot, Bosch China and Tencent will collaborate on digital businesses, including providing OEMs with leading smart cockpit solutions, jointly digging data value out to offer auto industry and consumers value-added services about the in-car system, contents and autonomous driving, and co-exploring innovative technologies and business models.
Uber spared from London ban despite 'historical failings'
24/09/2020
Uber has secured its right to continue operating in London after a judge upheld its appeal against Transport for London (TfL). The ride-hailing giant has been granted a new licence to work in the capital, nearly a year after TfL rejected its application over safety concerns.
It ends uncertainty for the 45,000 drivers who use the taxi app in London.
Governor Newsom Announces California Will Phase Out Gasoline-Powered Cars & Drastically Reduce Demand for Fossil Fuel in California's Fight Against Climate Change
23/09/2020
The executive order directs the state to require that, by 2035, all new cars and passenger trucks sold in California be zero-emission vehicles. Transportation currently accounts for more than 50 per cent of California's Greenhouse Gas Emissions. Zero-emission vehicles are a key part of California's clean, innovative economy – already California's second largest global export market.
HERE and INRIX build end-to-end parking ecosystem
15/09/2020
HERE Parking, a connected vehicle service available around the world which makes finding a spot faster and easier, will leverage INRIX for static and dynamic, on-street parking data in more than 1,100 cities (65 countries) and off-street parking data in more than 20,000 cities (150 countries). HERE and INRIX also plan to collaborate around new, innovative parking solutions for automotive customers and beyond. Additionally, INRIX will leverage the HERE Marketplace to further monetize their traffic analytics data sets.
HITRANS chooses Mobilleo to power its GO-HI rural MaaS project in Scotland
24/08/2020
The Highlands and Islands Transport Partnership (HITRANS) has chosen Fleetondemand's Mobility-as-a-Service platform Mobilleo to support the trialling of its GO-HI rural MaaS project in Scotland. The pilot project is due to go live in March 2021. It is being funded by the EU North Sea Region Stronger Combined project, and the Scottish Government's MaaS Investment Fund. The MaaS Investment Fund has been established by Transport Scotland to improve accessibility to public transport services for residents and tourists in the country's most rural and sparsely populated region.
Urban-Air Port Ltd and Hyundai Air Mobility Partner to Develop Urban Air Mobility Infrastructure
30/07/2020
Urban-Air Port Ltd and Hyundai Air Mobility (a Hyundai Motor Group division) have announced a partnership to explore new, purpose-built, multifunctional and scalable infrastructure to enable Urban Air Mobility (UAM), the urban transportation system to move people and cargo by air. Hyundai plans to invest $1.5B in UAM over the next five years to create an air vehicle and the supporting mobility ecosystem for UAM operations. Hyundai forecasts the air mobility market will be worth nearly $1.5T over the next 20 years. While vehicle development is crucial and underway, an urgent need for appropriate ground infrastructure remains one of the biggest constraints on the growing sector, according to NASA and industry leaders.
Uber is acquiring Routematch to support cities in providing more accessible public transportation
16/07/2020
Uber has acquired Routematch, an industry-leading software provider serving more than 500 transit agency partners in urban, suburban, and rural communities around the world. This acquisition brings together Uber's expertise in on-demand, global mobility technologies with Routematch's proven capabilities across paratransit, payments, fixed-route tools, and trip planning services. Both companies believe it will create new innovations that make it easier for agencies to provide the right transportation solutions to their riders, through an expanded suite of technologies.
Lime expands its scooter subscription service to include daily and monthly passes
18/06/2020
Daily passes will give customers access to unlimited 30-minute rides for 24 hours, while a monthly pass will have a set number of daily rides, each for up to 30 minutes.
ZITY DEPLOYS ELECTRIC CAR-SHARING SERVICE IN PARIS
19/05/2020
From May 20th, a fleet of 500 100% electric Renault ZOE cars is available to Parisians on a self-service basis. The launch of this service, announced in March and suspended due to containment measures, is being carried out in accordance with the recommendations defined in the national sanitary protocol for exiting containment defined by the Ministry of Transport. ZITY is a car-sharing service in free-floating with 800 Renault ZOE in Madrid, Spain within the framework of a joint venture between Renault and Ferrovial, launched in December 2017.
Flemish Minister announces €2.2 billion mobility investment in 2020
18/05/2020
The Flemish Minister for Mobility and Public Works, Lydia Peeters, has announced that no less than €2.2 billion will be provided in 2020 to boost infrastructure and mobility across Belgium.
SkedGo launches occupancy feature and COVID-19 alerts for public transport confidence
13/05/2020
SkedGo's feature allows passengers to choose quieter routes and carriages, or switch to alternative forms of transport to maintain social distancing, such as cycling or e-scooters. The occupancy feature has been trialled using open source data from Transport for New South Wales in Sydney, Australia, and can be rolled out worldwide, depending on data availability.
VanMoof attracts $13.5m investment from Balderton and SINBON
05/05/2020
VanMoof, the Dutch e-bike meets tech scale-up, announced a total €12.5 million ($13.5 million) investment from one of Europe's leading venture capital firms Balderton Capital and assembly partner SINBON Electronics. With social distancing the new reality, demand for high-quality e-bikes is on the rise. Bikes are seen as an increasingly dependable mobility option compared to public transport.
Intel Acquires Moovit to Accelerate Mobileye's Mobility-as-a-Service Offering
04/05/2020
Intel Corporation today announced it has acquired Moovit, a mobility-as-a-service (MaaS) solutions company, for approximately $900 million ($840 million net of Intel Capital equity gain). Moovit is known for its urban mobility application that offers travellers around the world the best multimodal trip planning by combining public transportation, bicycle and scooter services, ride-hailing, and car-sharing. The addition of Moovit brings Intel's Mobileye closer to achieving its plan to become a complete mobility provider, including robotaxi services, which is forecast to be an estimated $160 billion opportunity by 2030. Moovit has established its leadership in the MaaS space with more than 800 million users and services in 3,100 cities across 102 countries. Today, Mobileye is the leading automotive solutions partner that enables advanced driver-assistance systems (ADAS) deployed on nearly 60 million vehicles with more than 25 automaker partners.
GM shuts down car-sharing service Maven
21/04/2020
It joins a small but growing list of car-sharing services from automakers and other companies that have struggled or otherwise fully shut down in North America. "After critically looking at our business, the industry, and what's going on with COVID-19, we have made the tough but necessary decision to wind down our business," the company explained in an email to Maven customers sent on Tuesday. Originally designed to be a competitor to the Zipcars and Car2Gos of the world, GM expanded Maven in 2018 to allow car owners to share their vehicles on the service as well, similar to services like Turo or Getaround. At its peak, Maven was available in 17 cities across the US.
BlaBlaCar launches BlaBlaHelp
16/04/2020
Following an internal hackathon dedicated to finding solutions to the Covid-19 crisis, BlaBlaCar is launching BlaBlaHelp, the BlaBlaCar community app to support each other with grocery shopping during COVID-19. The service is free of charge. The app allows its users to find trusted helpers or offer their help to neighbours. In France alone, BlaBlaHelp has the potential to allow 17 million people to support each other.
Via raises Series E financing to expand access to efficient, sustainable, and equitable public mobility across the globe
30/03/2020
Via, the company that provides digital infrastructure to power public mobility around the world, announces today that it has raised a Series E financing led by EXOR. The financing values the company at $2.25B and will enable Via to advance its vision of efficient, accessible, and equitable public mobility. Leading Via's Series E financing, EXOR will invest $200M in the company, and Noam Ohana head of EXOR Seeds, the early stage investment arm of EXOR. Noam will join Via's Board of Directors.
Toyota launches Kinto mobility brand in Europe
23/03/2020
Kinto bundles together services Toyota already operates or has tested in Europe into four categories: leasing, short-term rentals, carpooling and subscription services. Kinto One renames Toyota's fleet leasing operations and looks to expand the company's full servicing lease package, which it currently offers in Spain, France, Italy and the UK.
Vulog and Citymapper enhance shared mobility offer in the ultimate Mobility-as-a-Service application
11/02/2020
Citymapper and Vulog are integrating their platforms so that users can easily access the vehicles of Vulog clients, including large fleets of electric cars, mopeds, kick-scooters and mixed schemes. Vulog expects this initiative to facilitate the continued growth of their clients' business by giving Citymapper users in 41 different cities access to their services.
Lilium completes funding round worth more than $240 million
21/01/2020
The new funds bring the total sum raised to date to more than $340m. They will be used to support further development of the Lilium Jet as well as underpinning preparations for serial production in Lilium's newly-completed manufacturing facilities.
Toyota and Joby Aviation are Flying to New Heights Together
15/01/2020
"Air transportation has been a long-term goal for Toyota, and while we continue our work in the automobile business, this agreement sets our sights to the sky," said Toyota Motor Corporation President and CEO Akio Toyoda. As the lead investor in Joby's $590M Series C financing, Toyota is continuing to leverage emerging technologies to provide "Mobility for All." In addition to investing $394M in Joby, Toyota will share its expertise in manufacturing, quality and cost controls for the development and production of Joby Aviation's breakthrough eVTOL aircraft.
Hyundai becomes first major partner for Uber Elevate and aerial ridesharing
14/01/2020
Hyundai is the first automotive company to join the Uber Elevate initiative and brings with it some serious automotive-scale manufacturing capability as well as a track record of mass-producing electric vehicles – both of which will be integral to getting an aerial rideshare network off the ground. Hyundai's new S-A1 model Personal Air Vehicle (PAV) uses electric vertical take-off and landing (eVTOL) and is designed for a cruising speed of up to 290 km/h (180 miles/h) at a cruising altitude of around 1,000 to 2,000 feet above the ground. The S-A1 will be able to fly trips of up to 100 kilometres, powered 100% by an electric engine using distributed electric propulsion which will, in turn, only require about five to seven minutes for recharging.
Cabify partners with Muving: Now you will be able to access their 5,000 vehicles in 7 cities
09/01/2020
Movo (Cabify's subsidiary of shared electric motos and scooters) and Muving (shared motos company) have agreed to combine their shared mobility services. The agreement generates a group of 300,000 users that will have access to a fleet of 5,000 vehicles in Madrid, Barcelona, Cadiz, Sevilla, Valencia, Zaragoza and Cordoba.
Moovit and Cubic partner to enable commuters to plan multimodal trips, and pay for them too, via one app
09/01/2020
Together, Moovit and Cubic will co-develop mobile apps that empower riders to plan multimodal journeys, and book pay for them from a single platform.
Sony reveals electric car prototype as CEO dubs mobility the next 'mega trend'
07/01/2020
The car comes under the umbrella of Sony's new Vision-S initiative, which is focused on mobility."It's not an exaggeration to say that mobile has been the mega-trend of the last decade," he said. "I believe the next mega-trend will be mobility," he added.
Singapore's Neuron Mobility raises $18.5M to bring its electric scooters to more international markets
03/01/2020
Neuron Mobility, which began its journey in Singapore, operates an eponymous e-scooter rental platform. In recent years and quarters, Neuron has expanded to cities in Malaysia, Thailand, Australia and New Zealand.
Uber Completes Acquisition of Careem
09/12/2019
Uber confirmed the official close of the previously announced acquisition of Careem for $3.1 billion. Careem Networks FZ-LLC has become a wholly-owned subsidiary of Uber, preserving its brand. With the closing of the deal, Uber has acquired Careem's mobility, delivery, and payments businesses across the greater Middle East region, with major markets including Egypt, Jordan, Saudi Arabia, and the United Arab Emirates.
ARC Europe & HERE Mobility Join Forces to Pilot MaaS Solutions in Smart Roadside Assistance Services
04/12/2019
Anticipating future customer demand for the digitalization of mobility services, ARC Europe and HERE Mobility are partnering to offer Mobility as a Service (MaaS) solutions in the context of roadside assistance. The HERE Mobility Marketplace is a global and open platform that aggregates all transportation options in real-time, including taxis, private hires, and public transport worldwide. Through the HERE Mobility Marketplace, ARC Europe can provide smooth and reliable end-to-end transportation services to their customers, managing all customer requests via a single, streamlined dashboard.
Daimler Mobility AG and Geely Technology Group inaugurate 'StarRides' Premium Ride-Hailing Service in Hangzhou
03/12/2019
The 50-50 joint venture between Daimler Mobility AG and Geely Technology Group is based in Hangzhou, where services will be launched with a fleet of 100 vehicles including Mercedes-Benz S-Class, E-Class and V-Class vehicles. StarRides will expand to other major cities in China starting in 2020.
Toyota leads $50 million investment in autonomous shuttle startup May Mobility
25/11/2019
May Mobility, a Michigan-based startup that is operating autonomous shuttle services in three U.S. cities, has raised $50 million in a Series B round led by Toyota Motor Corp. Toyota and May Mobility didn't share specifics about what this partnership will lead to. But it will likely pair the startup's autonomous vehicle technology with the Toyota e-Palette, a platform the automaker unveiled in 2018 at CES, the annual tech trade show in Las Vegas.
OjO Electric Announces Transformational Transaction to Acquire Gotcha Mobility
19/11/2019
The Acquisition is the first step in OjO's accretive capital deployment and consolidation strategy in the micro-mobility sector. The combined OjO-Gotcha footprint and pipeline provide a substantial near-term growth opportunity and position OjO as the leading industry consolidator.
Booking.com launches ride-hailing service through Grab tie-up
08/11/2019
Online travel platform Booking.com has launched an on-demand ride-hailing service through a partnership with Grab. Users will be able to book Grab rides from within the Booking.com app and also make cashless payments in their own currency. The service launches today in Singapore and will be available in Indonesia and Thailand by the end of the year. It will launch in Cambodia, Malaysia, Myanmar, Vietnam and the Philippines in 2020.
World's First Mobility-as-a-service Operator MaaS Global Completes €29.5M Funding Round
29/10/2019
MaaS Global's new investors include BP Ventures, Mitsui Fudosan, Mitsubishi Corporation and Nordic Ninja, raising the company's total funding to €53.7m.
Penske Dash selects Ridecell as technology partner to power new carsharing service
23/10/2019
Ridecell's solution includes the consumer-facing mobile application, payment processing, real-time parking information and predictive analytics for fleet operations and maintenance.
Cubic and Google Pay Enable Transit Cards for Android Phones
18/10/2019
Cubic Corporation (NYSE: CUB) today announced its Cubic Transportation Systems (CTS) business division signed an agreement with Google to integrate contactless transit cards with Google Pay, making it fast and easy for travellers to use their mobile phones to pay for their journeys. Passengers can add transit cards to Google Pay, securely reload funds and purchase tickets directly from their mobile device – eliminating the need for a physical transit card. The technology provides a 'one-stop shop' for travellers to access real-time schedules for trip planning, a simplified way to purchase and select the right fare as well as real-time notifications and alerts.
Sixt ignites the next level of "Mobility as a Service"
17/10/2019
Corporate customers can now book their journey by public transport via Sixt. A new app will also help users plan and bill their trips. The pilot project, which is being conducted in cooperation with numerous companies in Western Europe, aims to support the transformation from firm corporate fleets to much more flexible use of vehicles. For this purpose, groups of 300 to 400 drivers will exchange their service vehicles for three to six months against the mobility budget MaaS. (Article in German)
EHang Announces Strategic Partnership with Vodafone to Collaborate on Urban Air Mobility
14/10/2019
Under the agreement, Vodafone will become EHang's exclusive partner to provide connectivity to all EHang AAVs operating in Europe by equipping them with Vodafone SIM cards. EHang will become Vodafone's exclusive UAM partner. Through the Vodafone network, individual passenger and logistics AAVs will be able to communicate with the command-and-control centres that regulate their operations as well as with each other, enabling safer and more efficient transportation through urban air space.
Porsche and Boeing to Partner on Premium Urban Air Mobility Market
14/10/2019
Boeing, Porsche and Aurora Flight Sciences, a subsidiary of Boeing, are developing a concept for a fully electric vertical takeoff and landing vehicle. Engineers from both companies, as well as Porsche subsidiaries Porsche Engineering Services GmbH and Studio F.A. Porsche, will implement and test a prototype.
Hyundai Motor Group plans to invest $34.6 billion in mobility tech by 2025
10/10/2019
Hyundai Motor Group said it plans to invest 41 trillion won ($34.6 billion) in mobility and other auto technologies by 2025, part of which will be directed to an ambitious effort to become more competitive in self-driving cars that have also received government backing.
Renault creates mobility division: Renault Mobility as an Industry (MAI)
09/10/2019
To anticipate and support the deep changes in lifestyles and consumption patterns, Groupe Renault has been involved in new mobility services for the past four years by developing car services with or without drivers (Renault MOBILITY, Zity in Madrid, Moov'in.Paris, Marcel) and by making highly targeted acquisitions and equity investments in various start-ups specialized in this field (Karhoo, Yuso, Como, iCabbi, Glide).
Revenues up 130% for Deliveroo
30/07/2019
Today Deliveroo is present in 89 cities in Italy, 150 by the end of 2019. Deliveroo Italy, the online food delivery platform, closed the year with a turnover of 21.9 million euros, + 97%, and 14 million euros in revenues from sales and services, + 130%. 2018 profits reached € 1.5 million.
Home meal delivery, a booming sector
16/07/2019
In a report published in February 2019 by Research and Markets, it was estimated at $ 81.6 billion, with average annual growth estimated at 10% between 2018 and 2026. In France, the home meal delivery market is estimated at 3.3 billion euros, or just over 5% of commercial catering, up 20% per year. According to the latest estimate from the specialized firm Food Service Vision, no less than three orders are placed every second in France, for an average basket of € 16 for lunch and € 17 for dinner. The sector's weight is expected to double within four years. "We are still in the early stages, since we only moved to France in 2015, but the sector is very dynamic across the country" explains Deliveroo France.
Deliveroo Moves From Muscles To Motors
04/07/2019
Deliveroo's self-employed bicycle couriers may want to switch to cars or mopeds if they want to maintain their earnings because the London-headquartered company is to start giving more priority to motorized food deliveries. Deliveroo was started as a scooter-based service by cofounder Will Shu in 2013. Restaurant meals delivered by bicycle is also fast food–smartphone data from Deliveroo riders and drivers last year showed that bicycles are swifter than cars. In towns and cities, bicyclists are also often faster than motorized two-wheelers. Despite this speed differential, Deliveroo is to start prioritizing motor-powered couriers. The change will impact on riders in cities and towns other than London and Bristol, and was revealed in an email sent on July 3 to self-employed riders. The email said Deliveroo would "add an additional priority consideration for scooters and cars." it's Frank (Deliveroo algorithm) that has used millions of actual journeys to calculate the relative speeds of the self-employed couriers in cars, or on their mopeds and bicycles. PR man Oxley defends the move: "Bicycles still make up a large portion of our riders–and we don't plan on changing this–but we've needed to think about the vehicle mix in certain locations."
Gig economy, the number of riders increases. The rules on contracts are at stake
26/03/2019
The number of Deliveroo riders is still increasing, with students who – with a percentage of around 40%. Deliveroo's 2019 begins, as far as the number of riders is concerned, with an increase from over 6,500 in December last year to over 7,500 today. Of the more than 7,500 riders collaborating with Deliveroo only 3,300 were active in the last few weeks.
Home delivery, a new growth field for the catering industry
13/02/2019
Home meal delivery is booming. According to data from research firm NPD, on average in France, the number of meal deliveries has increased by around 20% per year for three years: it has reached 160 million in 2018 (figures as of September). "millennials", who alone account for more than 55% of orders. major players in the sector such as Deliveroo, Uber Eats, Just Eat, Resto In, Frichti or Nestor.
International on-demand delivery service enters Ukrainian market
04/10/2018
Spanish on-demand delivery service Glovo has announced its entry into the Ukrainian market.
"Ukraine has become the 20th country in Glovo geography. The application already works in Kyiv and accepts orders from major retail chains, restaurants and facilities of the capital," AIN.UA reports. "We are happy to start to work in Kyiv. The launch of our service points to the development of on-demand economy and delivery market in Ukraine. Our mission is to make people's lives comfortable thanks to technologies and to give Glovers an opportunity to make money," Glovo press service reports.
Rome, the delivery boys: "It's stressful, but I earn 2,300 euros"
29/05/2018
Delivery riders in Rome speak about their experience working in applications such as Deliveroo and Just Eeat in Rome. They highlight it can be stressful but a well paid job, among other comments. (Article in Italian)
Allo Resto becomes Just Eat France and targets 9,000 restaurants in 2020
29/01/2018
20 years after its creation and 5 years after its takeover by Just Eat plc, the Allo Resto marketplace has just switched Just Eat France. The pioneer and French leader in delivery with 10 million meals delivered and 5,000 partner restaurants, want to reach 40 million French people at 2 years old and 9,000 restaurants. It announces a strategic agreement with Domino's France and publishes a study on the impact of food tech on the French economy.
The changing market for food delivery
04/10/2017
Interesting figures about online food delivery penetration
Moovenda startup
13/04/2017
Moovenda established in 2014 in Rome, €1m revenues in 2017.
The Glovo app raises 30 million euros to deliver everything to you
09/11/2016
The service was launched in Paris in June 2016. It is currently growing at 25-30% per month. Starting with France. This territory, open since June 2016, is crucial for the development of Glovo, as its founder, Oscar Pierre explains: "This is the market with the strongest growth. We are on a trend of between 25 and 30% per month, and the French are more mature in their use of our service. " If Glovo is widely used in Spain and Italy for deliveries of food shopping, the proportion of non-food orders is more important in France. "They can order flowers, medicines, or even keys…", specifies the young founder, aged only twenty-five.
One year of Deliveroo Italy
24/10/2016
3 cities Milan, Rome, Piacenza, over 1k restaurants.
Catering delivered: orders are growing strongly in France
06/10/2016
Restaurant orders placed by phone, internet or via an application have increased by 70% in volume since 2009.
Glovo lands in Italy to transport everything. The CEO: "Take Barcelona as an example"
01/04/2016
It is still the food delivery sector that gives Italian startuppers hope with a new exit. In fact, a few hours ago, the Milanese Foodinho was acquired by the Spanish Glovo. An operation was made official yesterday by the two founders who, however, preferred not to reveal the figures of the agreement. With this acquisition, however, the startup born in Barcelona in 2014 begins an expansion process that sees it as a protagonist for the first time outside the Spanish walls.
The French finally embrace delivery food
08/03/2016
According to a 2015 report from French TV station BFM, only 6,000 out of the 150,000 restaurants across France currently offer delivery services. "This huge tradition of cooking and eating at home has changed little by little in the last 20 years," Berlin-based Foodora came to Paris in June 2015, and Mittermüller says its orders have grown by between 20% and 40% every week since. The company has also launched in Lyon, and plans to expand to other French cities over the coming year. Lunch breaks are now shorter than they used to be — 22 minutes, on average, in 2009, compared with an hour and a half 20 years earlier — and fast food consumption has risen dramatically. Some have attributed this change to harder economic times, which have made leisurely, bistro lunches are less appealing. The number of workers who go home to eat lunch has also continued to decline, according to the same study from a French social welfare agency, though desk-side lunches remain relatively rare, with only 12% of French workers saying they regularly eat in front of their computers.
The irresistible rise of the UK's 'lifestyle couriers'
27/01/2013
Almost a billion parcels are estimated to have been delivered in the UK in 2012 by an expanding logistics workforce of around 1.8 million people, supporting a domestic parcel industry worth around £4.4bn. Self-employed drivers now make up anything between 5-8% of UK logistics workers, with one of the most rapid expansions in the group known in the industry as 'lifestyle couriers'. The rise of Hermes, the largest player in the UK lifestyle courier market, mirrors the development of the market. Ten years ago, the Leeds-based subsidiary of the multinational delivery group had 2,500 lifestyle couriers on its books. Today it is 7,500 and expanding fast. From Greenock to Greenwich, Hermes expects to have delivered a record 160 million parcels in the 12 months to February, boosted by a spike of 18 million during December. Now he delivers 60 to 70 parcels every Saturday from the boot of his small saloon car.