The Mobility-as-a-Service (MaaS) challenges: Trust between players
Date:
Monday October 10, 2022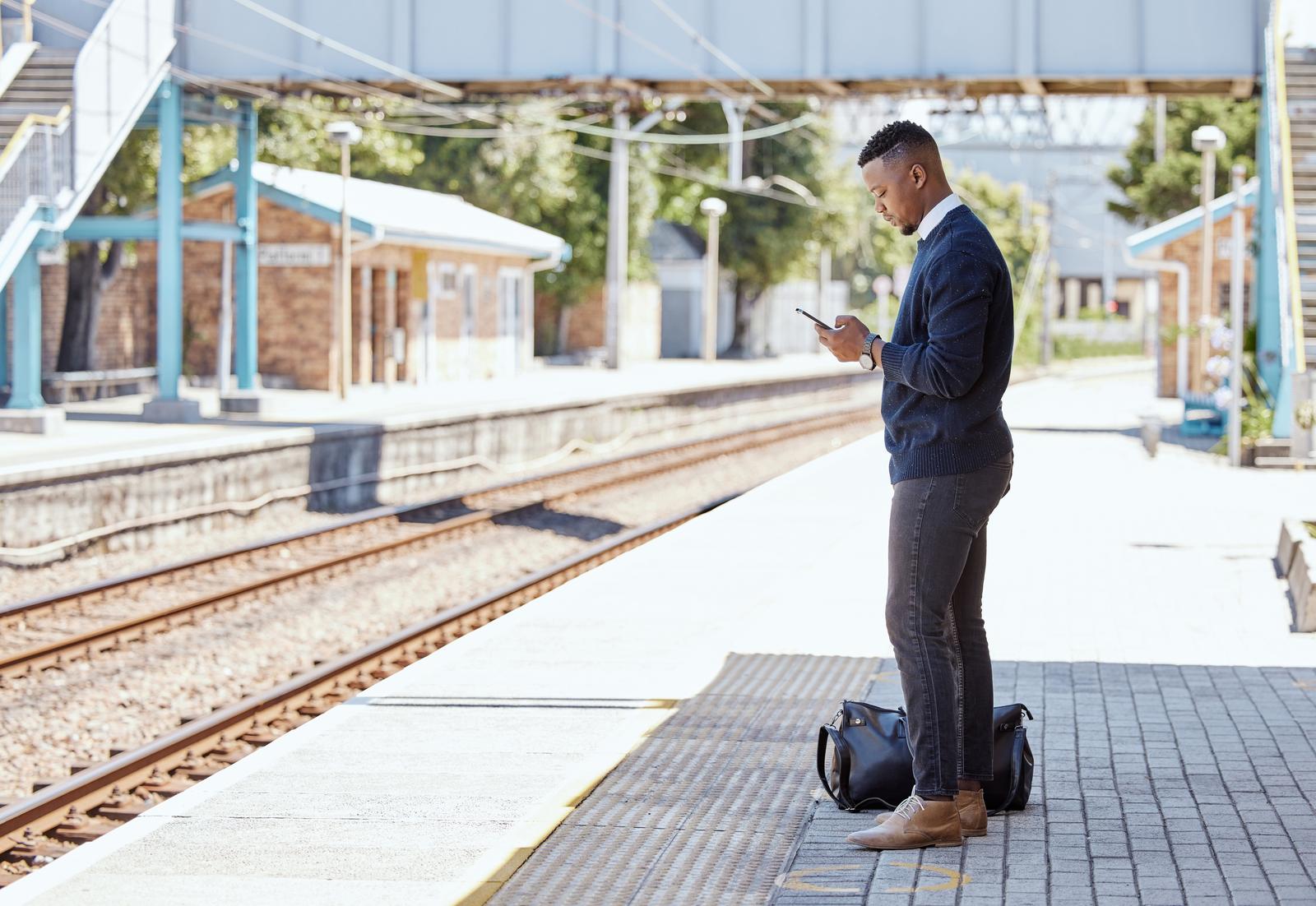 This is part 2 of a 2 part series on Mobility-as-a-Service challenges. You can find part 1 here: Multimodal behaviour and trip purpose
Alternatives to traditional mobility such as shared cars, micromobility (e-scooters, mopeds and e-bikes) and active travel (bikes, walking) are all strongly supported by sustainable mobility plans. Likewise, integrating and harmonising these multiple forms of transport using Mobility-as-a-Service (MaaS) is part of the key priorities of the EU green agenda.
Aside from reaching environmental goals, MaaS is also deemed to encourage fair competition and help smaller Transport Service Providers (TSPs) to gain visibility. Fair competition and visibility could diversify the mobility economy of local markets and decrease the number of bankruptcies and acquisitions of TSPs.
For example, the high level of competition between TSPs leads to acquisition becoming the norm in the new mobility market. Some of these acquisitions are led by the low profitability of the TSP in a given location. Take for example the recent expansion of car sharing firm Free2Move, with its acquisition of ShareNow. This acquisition will add 2,500 car-sharing vehicles to Free2Move's fleet, consolidating their position in the European market by serving 14 additional cities.
This example illustrates how larger competitors climb up the mobility ladder to become dominant by taking over other less prominent TSPs. The competition to gain visibility from a limited pool of users and acceptance from a governmental perspective makes the competition especially fierce.
However, MaaS implementation puts forward challenges that range from knowledge creation to the political and economic spheres. By analysing several reports, we have identified two common challenges that belong to these categories: trust between TSPs and public authorities and the lack of information from long-term tests.
Challenges in the implementation of Mobility-as-a-Service
1. MaaS depends on institutions to enable fair competition between TSPs.
Enough has been said about data sharing from public authorities and competition between TSPs. But competition depends on the type of business mode chosen for MaaS providers.
Ideally, MaaS should also diversify options and include commercial mobility to attract users that are not mainly using public transport. Yet, to decide which arrangement is more convenient, it is important to investigate who the MaaS final user is and how the ecosystem is built.
Purely public MaaS can help to safeguard the integrity and fairness of the public transport system. This is a central concern since low-income citizens depend on public authorities to provide transport options to reach educational, recreational, and employment opportunities. There are many examples of public MaaS in provinces in France such as "Ilevia" in Lille, a MaaS app that is centred around services offered by public authorities.
While a decentralized MaaS ecosystem in which commercial players create their own application is convenient and can offer flexibility to accommodate a wider pool of users, there is no straightforward way for public authorities to integrate their services or exert control to ensure all players can participate. Furthermore, this strategy can also steer users to choose private mobility, for the sake of profit generation. This would jeopardize the main objectives of MaaS: sustainability and integration.
However, decentralized MaaS is a good option for corporate mobility. CMaaS can provide full flexibility to companies that would like to offer shared private mobility, instead of a corporate car.
There seems to be a consensus on the importance of standardization of technology from TSPs which would require public and private cooperation. However, standardization often means allowing access to personal data which could be used for commercial purposes, both public and private.
The problem of distrust is not an easy one to solve, but it is not impossible. For this, it is worth looking at the final user of MaaS. As much as private vehicle users are hardly attracted to shared mobility without an incentive, public transport users are also not likely to begin using commercial mobility solutions without a decrease in costs.
The real question is whether sustainability and profitability are reconcilable. This is not a MaaS challenge but rather a highly political, social, and economic challenge that certainly won't be solved by an application. Institutions must find their own MaaS scheme that works with the local travel behaviour, even if the business cases for MaaS remain relatively unexplored.
2. Adaption to MaaS is slow, thus longer pilots allow further exploration to reach a larger pool of users.
Longer MaaS pilots would allow the gathering of more information which would facilitate the implementation of MaaS in 2 ways:
1. By evaluating a wider arrange of modal effects using incentives and mobility bundles:
Different incentives and mobility bundles are attractive to particular segments of the population. Longer MaaS pilots would allow more testing to get an approximation of how effective incentives and bundles are in catalysing modal change or split. This data would strengthen the trust of public transport providers, which could prompt collaboration with actors in commercial mobility.
Currently, MaaS shows relatively positive effects in the early "pioneers" or "innovators". However, early adopters are often tech-savvy and they are already interested on different mobility choices. For example, the UbiGo performance report states that its users were "curious" to start and they were more likely to try mobility apps (Ubigo results). Something similar happened with Whim users (references), who tend to be multimodal, use more public transport, and show interest in mobility.
2. By giving more time to reach people
If MaaS is to meet the expectations of reducing congestion and emissions, the challenge lies in gaining enough momentum to reach more segments of the population. Although mobility apps are gaining popularity, MaaS is still in a niche market. Longer pilots give time to increase awareness of MaaS using different marketing channels.
Although MaaS is a platform, it would be useful to identify key locations in the city to make a clearly visible call to action to join the pilot. These points could be important mobility hubs where people can hop on or off buses, trains, bikes or commercial mobility.
Conclusions
The institutional challenge of MaaS is rather complex and multilayered. Making MaaS work requires recognising its inability to address the whole market. MaaS seems to have a major penetration on local markets, where public transport is managed at a single administrative level. In addition, the decentralization of MaaS also seems unrealistic. If the objective is to protect the low-income user and promote mobility with an environmentally friendly approach, commercial profitability is unlikely.
Acknowledging the limitation of MaaS also leads to opportunities, such as the creation of CMaaS for corporate mobility. Although not free nor subsidised, it does have the potential to move corporate fleet users towards more sustainable options to become more familiar with other forms of transport.
It is worth highlighting that users will only slowly adapt to trust and use the platform to visualize and book mobility. To speed up the adaptation, MaaS should also consider longer pilots that help to gather information to segment the market correctly. In addition, marketing campaigns that involve both citizen participation and visibility boards in strategic places in the city could drive people to download the app and facilitate a broader implementation of MaaS.
This is part 2 of a 2 part series on Mobility-as-a-Service challenges. You can find part 1 here: Multimodal behaviour and trip purpose