Connected Fleet Services Global News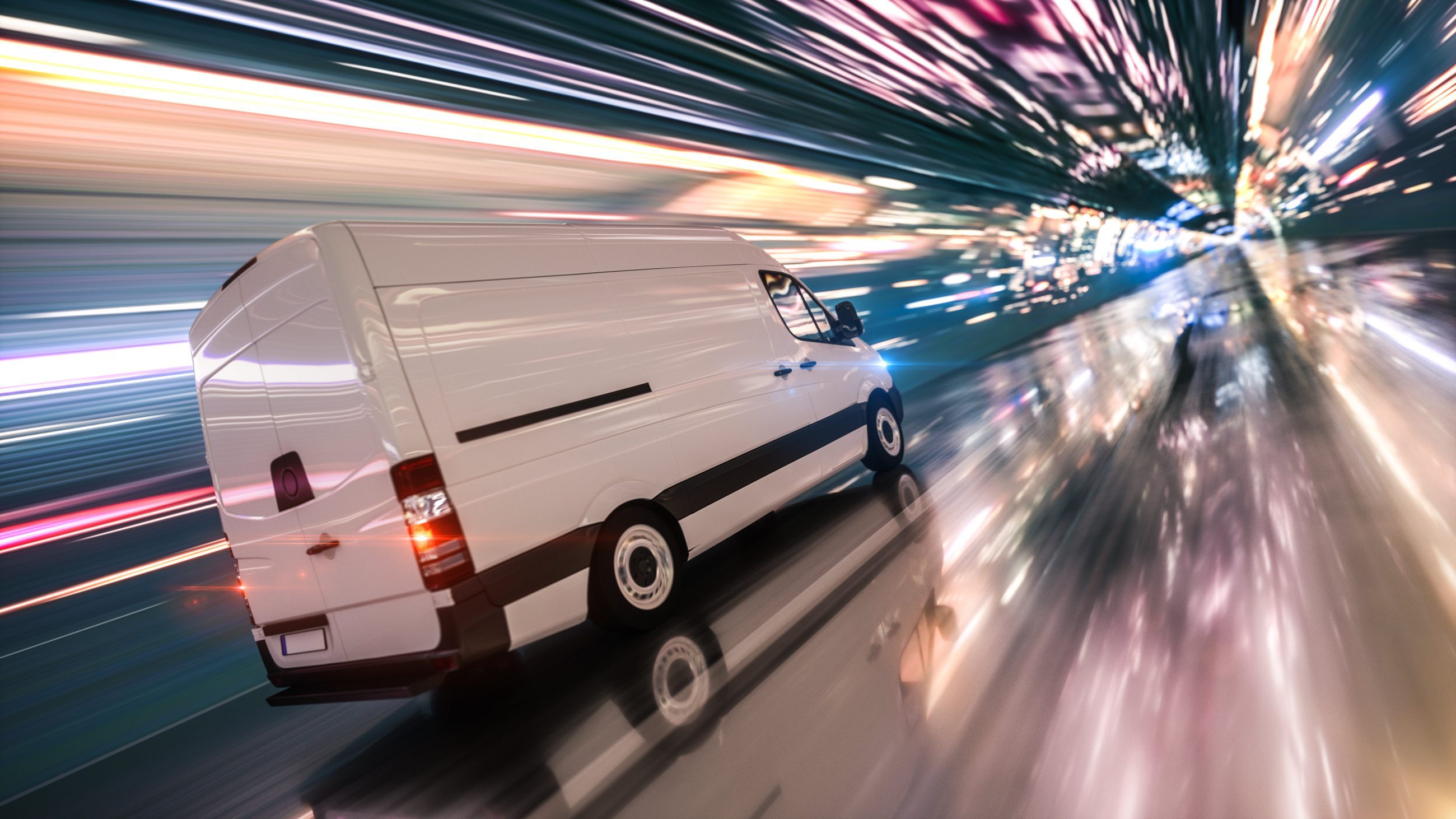 The PTOLEMUS research team are tracking important evolutions in connected fleet services, telematics, fuel card services, etc. on a daily business.
Below, we share some of our key findings, but you can find more in our 2022 Commercial Fleet Telematics Global Study.
Crédit Agricole and Stellantis launched new leasing companies 
05/04/2023
Crédit Agricole launched two leasing entities: Crédit Agricole auto bank (B2C) and Leasys, which merges the activities of Leasys and Stellantis's Free to Move Lease (B2B). Leasys today manages 828,000 vehicles across 11 markets in EU, and set a goal of 1 million vehicles by 2026.
Europe mandates public EV charging infrastructure
03/04/2023
According to the new rules, EU member states must ensure that battery electric cars sold have a power output of 1.3 kW public recharging infrastructure. Besides, every 60 kilometers along the trans-European transport network must have a rapid recharing station at least 150kW from 2025 onward.
Bp pulse and Uber teamed up to boost global EV charging
31/03/2023
Bp pulse, an electricity supplier, and Uber, a ride-hailing company have joined forces to accelerate the global expansion of EV charging infrastructure, beginning in London. According to the UK government, 500,000 EV charging stations will be needed by 2035.
European Commission tolerates the ban and enables the sale of ICE vehicles with e-fuel after 2035
27/03/2023
The European Commission has caved in to German pressure and will now permit the selling of ICE vehicles powered by e-fuel after 2035. As some fleet companies, such as AstraZeneca, IKEA, Pfizer, Tesco, Volvo Cars, and Ford Europe, have already moved toward electrification, they urge the EU to maintain its prior commitment.
Bridgestone launched new solutions to use connected vehicle data for road management
20/03/2023
Bridgestone Road Conditions (BRC) used Webfleet's connected vehicle data to create up-to-date insights into road conditions and road signage to assist traffic authorities and business fleets in need of road information.
US Postal Service EV fleet partnered with Ford and three EV charging companies
07/03/2023
The US Postal Service (USPS) is working to achieve its goal of 66,000 electric delivery vehicles as part of its $9.6 billion "Delivery for America" program. The government announced agreements with Ford to purchase 9,250 Ford E-transit vans and with Blink Charging, Siemens, and Rexel USA energy solutions to install 14,000 charging stations.
Michelin launches new commercial fleet management offering for North America
26/02/2023
Michelin introduces its Michelin Connected Fleet solutions in North America. NexTraq, a U.S. fleet management services provider acquired by Michelin in 2007, is supporting the launch of Michelin Connected Fleet for commercial truck operations in North America.
Michelin Connected Fleet manages more than 600,000 connected vehicles worldwide.
Trakm8 telematics to help Vertas go carbon neutral by 2030
26/02/2023
UK's facilities management company Vertas has chosen Trakm8's solutions to upgrade its telematics system for commercial fleets and passenger transport fleets. With Trakm8's devices, Vertas expects to reduce carbon emissions and better manage its fleets and driving behaviour.
Geotab, Synop partner to offer enhanced EV fleet management and telematics software in Canada
16/02/2023
Synop, an American EV charging software provider, partners with Geotab to enable commercial fleet operators to manage their fleets and fleet's charging status on a single platform. The partnership brings Synop's services to the Canadian market. The partnership facilitates the integration of electric vehicles into existing fleets.
MiX Telematics makes fleet management accessible to SMEs
15/02/2023
MiX Telematics has unveiled MiX Essential Solutions, a cost-effective asset tracking and driver management solution aimed at small and medium-sized businesses. It is designed for smaller fleets with a variety of vehicles, including motorcycles, pickups and trailers.
Targa Telematics connects BMW and MINI to its data stream
14/02/2023
Targa Telematics partners with BMW and MINI to integrate their vehicle data into Targa's digital platform. Targa directly uses the OEMs' data from the existing telematics devices in the vehicle, in order to avoid aftermarket installation.
BEV sales in Europe have reached a new high, with a 12% market share
02/02/2023
According to the ACEA, sales of battery-powered vehicles reached a new high in 2022. EV sales in private and fleet sales totaled more than 1.1 million vehicles. BEV sales now account for 12.1% of total sales. However, more charging stations must be installed to keep up with the demand.
FLEETCOR acquired Mina, a cloud-based EV charging software company
01/02/2023
FLEETCOR, a fleet payment solution company, announced the acquisition of Mina, an EV charging software platform that is cloud-based. The acquisition enables fleet customers to pay for at-home business-use charging directly to the energy provider and assists commercial fleets in managing the transition to EV by simplifying and automating at-home charging reimbursement.
Tesla's price reduction strategy is aimed at customers, not fleet
31/01/2023
Tesla unexpectedly announced a price cut in China on January 6th, increasing the Model 3 discount to 36,000 yuan ($5,300) and the Model Y discount to 48,000 yuan ($7,000), bringing the threshold for both models to $48,200 and $52,600, respectively. Tesla appears to want to increase orders in China against its EV competitors, but Tesla is more interested in customers than fleets.
Insurers, repairers, and leasing companies are urging the European Commission to end delays over access to vehicle data
31/01/2023
Ten representative bodies from well-known insurers, leasing companies, and repairers wrote a joint letter to the European Commission complaining about delays in legislation ensuring open access to data, which heightened the political battle.
Biden-Harris Administration announced nearly $1.7 billion in funding to modernize fleets and deploy clean transit buses in the US
27/01/2023
The U.S. Department of Transportation's Federal Transit Administration (FTA)announced the availability of nearly $1.7 billion to support state and local efforts to modernise aging transit fleets with low- and no-emission buses, renovate and construct bus facilities, and support workforce development.
Lightyear quits production of its first solar car because of the high manufacturing cost
24/01/2023
Dutch startup Lightyear has aborted assembly of its first solar car permanently.
Co-founder Lex Hoefsloot told Dutch newspaper Financieel Dagblad: "This hasn't been an easy decision. But, unfortunately, we had to make it. We have learned a lot from the genesis of Lightyear 0 and now we want to redirect all our energy towards building Lightyear 2."
Voltera, an EV charging company, has announced a strategic partnership with Amerit Fleet Solutions
24/01/2023
Voltera and Amerit Fleet Solutions have announced a strategic partnership to provide mobile fleet maintenance support at Voltera's EV charging sites. Inspections, maintenance, and technical support are provided on-site while vehicles charge at Voltera's charging sites.
Royal Mail hits electric vehicle milestone
23/01/2023
Royal Mail has hit an electric vehicle (EV) milestone, adopting its 4,000th EV across its delivery and collection fleet as it works towards a goal of switching 5,000 vehicles by end of Spring 2023.
EV sales in 2022, hit a record high despite down auto market
17/01/2023
EV sales in the U.S. in 2022 soared as new models, and high interest pushed sales volumes past 800,000 for the first time. EV share of the total market hit 5.8%, up from 3.2% in 2021.
Stellantis Establishes New Data-as-a-Service Business Unit
16/01/2023
Stellantis announced at the 2023 CES, the establishment of Mobilisights, an independent business unit dedicated to growing the company's data as a service (DaaS) business and to developing and licensing innovative B2B products, applications, and services. Mobilisights products will be available to a diverse set of entities, including private enterprises, public-sector utilities, education, and research institutions, fostering data-driven decision making and enabling a wide-ranging portfolio of applications and services.
Tesla has reduced the prices on its Model Y and Model 3 in a move expected to help it compete in an increasingly competitive electric vehicle market in US and Europe

13/01/2023
Tesla Model 3 and Y prices have also been reduced by as much as £8,000 on models higher in the range
Voltera and Amerit fleet solutions offer EV maintenance support to charging facilities
11/01/2023
Voltera, which develops and operates electric vehicle (EV) charging facilities as a full-service solution for clients,  announced a partnership with Amerit Fleet Solutions to provide mobile fleet maintenance support at EV charging sites that Voltera builds for its clients. Voltera's partnership with Amerit includes inspections, maintenance, and technical support, performed on location as vehicles are charging in Voltera's charging sites nationwide. Through its EV Ready Technician Program, Amerit said it ensures technicians have undergone extensive training and are certified to perform necessary maintenance and repair on the newest electric vehicles across a broad range of OEMs.
Lightning eMotors launches online fleet planner, configuration tool
09/01/2023
A new online Fleet Planner by Lightning eMotors, a free configuration tool that allows fleet managers to input their individual fleet characteristics and receive a customized operating cost analysis and carbon reduction metrics based on the recommended Lightning electric vehicle (EV) that best fits their needs.
Ford and SK cancel gigafactory plant investment in Turkey
09/01/2023
Ford and EV battery manufacturer SK On have cancelled plans to build a gigafactory in Turkey amid rising economic concerns.
Enterprise and Geotab enters partnership in Europe
06/01/2023
Enterprise has signed an agreement with TSP Geotab to become its authorised vendor in the UK, France, Germany, Spain and Ireland. Geotab's fleet management solutions, including its platform, will be available to Enterprise's clients. Enterprise's vehicles can also be equipped with Geotab devices.
Wejo, Microsoft to Allow Fleets Access to Real-Time Data
05/01/2023
Wejo Group Limited announced an extended collaboration with Microsoft through the adoption of the Microsoft Connected Fleets reference architecture. Wejo will be part of an ecosystem of Microsoft partners that allows fleet managers go farther than limited data sets and basic dashboards to integrate fleet data into business processes and derive actionable insights.
Ireland to end company car tax advantages for EVs by 2027
04/01/2023
New company car tax system has been initiated in Ireland in 2023, alongside plans to phase out the zero benefit in kind tax rating for electric cars by 2027. From 1 January 2023 the benefit in kind (BIK) tax on a company car will be based on the original market value (OMV) of the car, annual business mileage and its CO2 emissions
CATL begins EV battery production in Germany
28/12/2022
Chinese battery manufacturer CATL has begun the first overseas electric vehicle (EV) battery production in Germany. Currently, at 8 GWh capacity per year, the facility is expected to reach 14 GWh capacity annually
Audi to start EV manufacturing in all global plants before 2030
27/12/2022
Audi has announced that it will start manufacturing at least one electric vehicle (EV) model in all of its factories worldwide by 2029. If it all goes to plan, Audi will globally focus only on EV models starting from 2026 and will phase out ICE production until it ends in 2026.
Bridgestone Mobility Solutions and Bia join forces to power fleet electrification
22/12/2022
Bridgestone Mobility Solutions (BMS) and Bia, a platform provider of EV charging management, have partnered to offer flexible and accessible charging services.
Fleet managers will benefit from charging systems connected to EVs to save charging costs, reduce CO2 emissions, and maintain battery health.
Cabify to reach zero-emission in Spain with EU funding
19/12/2022
Spanish ride sharing company Cabify will receive €40 million loan from European Investment bank (IBE) to achieve zero emission fleet in Spain. Cabify will use the EIB loan to deploy 1,400 electric vehicles
Surging fuel costs, inflation impacting fleets 
15/12/2022
Verizon's study on fleet technology trends highlights technology adoption, particularly GPS fleet tracking, is assisting fleets in addressing operational challenges due to  inflation in 2022, in order to improve customer satisfaction, monitor growing expenses and prevent accidents.
European passenger car market recovered strongly in November 2022
15/12/2022
Figures released by the European Automobile Manufacturers' Association (ACEA) displays that the November sales of PCs appeared to be the highest this year, increasing by +16.3% compared to the same month last year.
Geotab Adds Roadside Assistance Program
14/12/2022
Agero and Geotab announced that roadside assistance services powered by Agero are now available to the fleet telematics company's customers. The Geotab Roadside Add-In, which is available via the Geotab Marketplace, provides services such as towing, locksmith, battery boost, fuel delivery, flat tire change, and more for light-duty vehicles in the U.S. and Canada
Webfleet and Chargylize launch EV.connect – a solution that helps fleets electrify
12/12/2022
Webfleet has expanded its partnership with Munich-based startup Chargylize. Webfleet EV.connect is an integration of both platforms designed to support businesses as they transition to an electric fleet. Chargylize leverages Webfleet's telematics data to analyse the current vehicle usage of a business. This, along with information on the available charging infrastructure in the fleet's service area, enables Webfleet users to request fleet electrification advice from Chargylize, helping them understand how many vehicles in their fleet could be switched with electric models based on their actual driving behaviour.
OCTO increases focus on Asia with new office in Japan
07/12/2022
OCTO Telematics inaugurated its subsidiary in Tokyo to expand its customer base in data analytics, smart mobility, fleet management and insurance tech solutions for insurance in the Japanese market. Prior to opening this subsidiary, Octo was already active in Japan through a business partnership with Tokyo Marine, one of Japan's largest insurance providers.
The opening of the Tokyo office in addition to OCTO's operations in Hong Kong and Shanghai highlights the business significance of the East Asian market.
Tesla has been rated as the safest brand in 2022 in Euro NCAP
07/12/2022
Euro NCAP's final round concludes the overall winners for 2022. From the weighted sum of the scores, Tesla takes the top spots, accompanied by a strong presence for Lexus. It confirms that electric cars obtain higher scores than combustion-engined models more easily
Parkopedia is to make parking machines obsolete for BMW drivers
07/12/2022
Parkopedia's payment platform allows BMW users to make payments in the vehicle. The service is currently available in Germany and Austria through Over-the-Air (OTA) upgrade without any extra operation for the driver. Vehicle sensors connected to the platform enable automatic payment via geolocation.
Deutsche Post DHL purchased 2,000 Ford E-Transit electric vans 
05/12/2022
DHL has agreed to buy more than 2,000 electric delivery vans from Ford Pro by the end of next year. The agreement also includes access to Ford Pro's e-telematics programs and charging solutions.
H&M to pilot electric last mile deliveries
05/12/2022
Volta Trucks, electric heavy commercial vehicles manufacturer and Cake, the Swedish manufacturer of electric motorcycles, will collaborate on a pilot last mile delivery in Paris for the fashion chain H&M Group in the first quarter of 2023
The European Comission has approved the €4.9 billion acquisition of LeasePlan by ALD
29/11/2022
The European Commission has approved ALD's €4.9 billion acquisition of LeasePlan, creating one of the world's largest vehicle leasing companies with a fleet of approximately 3.5 million vehicles.
ALD launches €1.2-billion capital increase
ALD
29/11/2022
After the European commissions approval of ALD's acquisition of lease plan, ALD is planning to raise a capital of €1.2 billion to help finance the deal.  SocGen will invest €803 million in the rights issue resulting as a long-term majority shareholder of the merged company, with a 51%-53% stake
Seoul, South Korea's capital city, intends to install more than 200,000 EV chargers by 2026
23/11/2022
Seoul is making an effort to electrify its transportation by converting 400,000 vehicles to electric and plans to install more than 200,000 EV chargers by 2026, which is around ten times more than the city's current chargers.
Hella Gutmann & ADAC extend partnership with telematics and remote diagnosis
18/11/2022
Hella and ADAC, an automobile association based in Germany, will expand their long-term partnership through the launch and operations of ADAC Smart Connect. ADAC Smart Connect is a cloud-based system that enables fault-based initial diagnosis of a vehicle remotely. By the end of 2022, the companies are looking to equip more than 10,000 vehicles with ADAC Smart Connect
UK to start taxing Battery electric vehicles from 2025
17/11/2022
From April 2025, battery-electric vehicles (BEVs) will no longer be exempt from vehicle excise duty (VED), a.k.a. road tax, in the UK
ISS and LeasePlan signed an international Vested agreement for next generation fleet management
16/11/2022
ISS, a facility management company, and LeasePlan signed an international Vested agreement to alter the traditional transactional buyer-supplier relationship and achieve long-term sustainability, security, and operational results for the two companies. The two companies have set a goal of reducing CO2 emissions from vehicle fleets by one-third by 2025.
Renault's LCV unit to spin off and become an independent unit
15/11/2022
After splitting up the units for electric cars and combustion-engined models, French car maker Renault will now lend independence to its LCV unit. The brand also announced a new modular model, FlexEVan, as part of that future strategy.
Geely's LCV brand Farizon to debut in Europe
13/11/2022
Chinese car group Geely is planning to launch its electric LCV brand Farizon in Europe.
Vietnamese EV startup Vinfast partners with Shell Europe for home charging
10/11/2022
Vietnamese EV startup Vinfast has selected Shell Recharge as a partner and supplier for domestic wall boxes. German, French and Dutch customers of the car brand will be able to order the equipment directly from the Vinfast app.
VW and SEAT to invest €10 billion in EVs in Spain
09/11/2022
SEAT will lead the development of the Volkswagen Group's Small BEV electric car platform, following the announcement of a €10 billion investment by the car maker. The investment will see the Volkswagen Group electrify its Martorell and Pamplona factories and build Spain's first Gigafactory battery plant in Sagunto (Valencia), via PowerCo, which oversees the group's global battery activities.
FREE NOW partners with American Express
09/11/2022
Corporate customers of the mobility as a service app FREE NOW for Business can now connect their accounts to their American Express Business Travel account and can consolidate their travel expenses in a central account, saving time on expense management.
Jooycar and Swiss Re partnered to optmise automobile insurance for small and medium-sized fleets in Mexico
07/11/2022
Swiss Re and Chile-based InsurTech Jooycar have collaborated to optimize automobile insurance for small and medium-sized fleets in Mexico. The alliance will use Jooycar's telematics solutions and IoT technology to reduce operating costs and improve fleet safety.
Volkswagen has announced a partnership with MILES Mobility to accelerate expansion of its car sharing portfolio.

02/11/2022
MILES' orders more than 10,000 battery electric vehicles (BEVs) from Audi, Seat/Cupra and Volkswagen Passenger Car brands. The deliveries are to start in 2023, which will increase the presence of Volkswagen in the growing new mobility services.
Volkswagen partners with MILES Mobility to expand its car sharing portfolio
02/11/2022
With the partnership, MILES will order more than 10,000 battery electric vehicles (BEVs) from Audi, Seat/Cupra and Volkswagen Passenger Car brands. The deliveries are to start in 2023, which will increase the presence of Volkswagen in the growing new mobility services
Stellantis plans mass-production of hydrogen vans in France
28/10/2022
Stellantis is scaling up production of the Peugeot Expert, Citroen Dispatch and Vauxhall Vivaro fuel cell light commercial vehicles to an industrial level. The group has invested in its Hordain plant, in France, giving a production capacity of 5,000 hydrogen-powered vehicles per year, by 2024.
Volkswagen to go all electric for EU by 2033
27/10/2022
The Volkswagen brand is pushing forward the finish line of combustion-engined models in Europe. The previous time frame of 2033 to 2035 has been advanced to a deadline of 2033, according to its boss Thomas Schäfer. This means that the entire European lineup will be all-electric by that time. However, in markets like China and the United States, the German maker will make the switch later.
Nauto partners with BrightDrop to offer predictive AI safety services for commercial fleets
26/10/2022
Nauto, a provider of AI-based vehicle safety technology for commercial fleets and the automotive sector, announced a collaboration with BrightDrop to provide commercial fleet customers access to Nauto's award-winning predictive AI safety services. BrightDrop is a technology company focusing on decarbonizing last-mile deliveries.Through this collaboration, BrightDrop noted that its commercial fleet customers now have the option to add Nauto's predictive AI safety solutions to help improve driver safety performance, reduce collision loss, and save lives.
Daimler offers Telematics Insurance to reduce rates based on safety data
25/10/2022
Daimler Truck Financial Services is offering a telematics-based solution, Dynamic Insurance, to allow fleets to receive reduced insurance rates based on safety data. Daimler Truck Financial Services (DTFS) has partnered with High Definition Vehicle Insurance (HDVI) for the Dynamic Insurance offering exclusively for commercial fleet operators.
Crédit Agricol orders 10,000 hydrogen cars
25/10/2022
Crédit Agricol Consumer Finance has signed a deal with French FCEV maker Hopium for an order of 10,000 units. The cars will be made available for professional and private leasing through its subsidiary for car finance Agilauto
Volvo Trucks' New Electromobility Total Cost of Ownership Tool Demonstrates Financial, Environmental Benefits of Volvo VNR Electric
23/10/2022
Volvo Trucks North America has introduced a new electromobility total cost of ownership (TCO) tool to support customers to make fact-based decisions about the business impact of purchasing and operating zero-tailpipe emission battery-electric trucks. The TCO tool, now available for Volvo Trucks Certified Electric Vehicle (EV) Dealerships throughout North America, is part of Volvo Trucks' concierge approach to electromobility, which includes helping customers implement solutions that achieve both economic and environmental, social, and governance (ESG) goals.
Daimler Trucks North America incorporates Lytx camera as a factory fitted solution
21/10/2022
Daimler Truck North America (DTNA) offers a complete factory installed dual camera module from Lytx, a global leader in video telematics solutions, capable of both road- and driver-facing digital video recording, to speed deployment of the risk-mitigating technology to Freightliner and Western Star trucks.
Radius vehicle solutions acquires majority stake in Traction Finance
20/10/2022
Radius Vehicle Solutions has acquired a majority stake in Belfast-based Traction Finance, expanding into the north and south of Ireland. With a wide portfolio of fleet customers across the UK and Ireland, Traction Finance is a long-established business offer multiple financing solutions.
Merchants Fleet Announces Completion of Acquisition by Bain Capital, ADIA
19/10/2022
Merchants Fleet, fleet management company, today announced that Bain Capital and a wholly owned subsidiary of the Abu Dhabi Investment Authority (ADIA), along with the Merchants Fleet leadership team, have completed the acquisition of Merchants Automotive Group, DBA Merchants Fleet and Merchants Auto.
Volkswagen recalls 43000 vehicles in USA for software issue
14/10/2022
Volkswagen Group of America, Inc. issued a safety recall for a large number of vehicles, across numerous brands, for a software issue that impacts rearview visibility. The National Highway Traffic Safety Administration urges vehicle owners and fleet operators to follow any interim safety guidance provided by the manufacturer and to contact your local dealership to fix the recalled part for free.
Lease plan partners with chinese OEM NIO for battery as a service 
12/10/2022
LeasePlan is expanding its strategic partnership with EV manufacturer NIO to four more countries – Germany, the Netherlands, Denmark, and Sweden. The partnership was launched in Norway, where LeasePlan has been offering the ES8, NIO's flagship SUV, since September last year.
The offer will be combined with NIO's unique Battery-as-a-Service solution, which enables drivers to easily swap and upgrade the battery powering their EV. These swaps are fully automated.
Renault to launch 200 charging points of fast charging network in Europe
11/10/2022
Renault has announced that it will create its propriety fast-charging network through its mobility arm Mobilize. The carmaker plans 200 charging points in Europe through collaboration with its dealer network, simultaneously offering waiting rooms with leisure and office conveniences.
Driver safety main motivation for fleet telematics adoption, Arval finds
11/10/2022
In Arval's UK studies, Major (37%) UK fleets' core motivation to deploy telematics is to improve driver safety, while geolocation and vehicle security are slightly less prioritised (34%).
GPS Insight Acquires Certified Tracking Solutions
11/10/2022
 GPS Insight, a leading provider of SaaS-based fleet and field service management software solutions, today announced the acquisition of Certified Tracking Solutions, a leader in GPS telematics, fleet tracking and management, connected transportation, and industrial IoT
CerebrumX Lab., Inc. and Roadside Telematics Corporation partner to offer 911 emergency services insights for speeder and accurate response
10/10/2022
The joint solution combines connected car vehicular emergency data platform with artificial intelligence (AI) and machine learning (ML) to unlock embedded intelligent crash sensor data in real-time for 911 first responders. The partnership will enable RTC's RoadMedic to upgrade post-crash assistance and emergency services powered by leveraging CerebrumX AI traffic data, real-time crash data, and comprehensive insights.
UK's Competition and Markets Authority (CMA) has opened insvestigaton into ALD's acquisition of Lease Plan
10/10/2022
UK's Competition and Markets Authority (CMA) is considering whether it is or may be the case that this transaction, if carried into effect, will result in the creation of a relevant merger situation under the merger provisions of the Enterprise Act 2002 and, if so, whether the creation of that situation may be expected to result in a substantial lessening of competition within any market or markets in the United Kingdom for goods or services.
SIXT to expand e-mobility in Europe with all-electric vehicles of BYD
05/10/2022
Sixt partners with BYD and will add thousands of BYD's electric vehicles to its fleet in Germany, France, the Netherlands and the UK by the end of 2022.  Sixts intends to expand its fleet by ordering another 100,000 BYD electric vehicles in the future.
Sixt plans to purchase 100,000 BYD electric vehicles for its european fleet by 2028
05/10/2022
Sixt, a German car rental company, has signed a long-term partnership agreement with China's EV leader BYD to purchase 100,000 electric vehicles through 2028. These EVs will initially be available to customers in Germany, France, the Netherlands and the UK, and the two companies agreed to explore opportunities for cooperation in other regions.
idrive expands to Turkey and other new markets by partnering with Vera
04/10/2022
Video telematics and fleet management provider, idrive, partners with Turkish R&D firm Vera Research to expand idrive's solutions to
more than 50,000 vehicles in the Turkish market.
RAC simplifies fleet telematics with ConnectOne offering
03/10/2022
British vehicle service provider RAC introduced a low-cost fleet management solution "ConnectOne" including driver behaviour analysis and compliance inspection features. ConnectOne is based on a plug-in device pairing with a smartphone app, and easy to be switched to different vehicles. This flexibility targets grey fleets, sub-contracted fleets and short-term rental operators.
Vehicle robbery in the US hits half a million mark in first half of 2022 
28/09/2022
Close to half a million vehicles were stolen in the first half of 2022 — a 25% increase over the vehicle theft total reported for the first half of the year in 2019, according to the latest analysis from the National Insurance Crime Bureau (NICB).
The NICB estimates thieves will confiscate 100,000 more vehicles by the end of 2022, surpassing pre-pandemic highs.
GPS Insight Integrates Geotab Device Data
27/09/2022
GPS Insight, a provider of SaaS-based fleet and field service management software solutions, announced it has entered into a reseller agreement with Geotab, a provider of IoT and connected transportation solutions. Through this agreement with Geotab, GPS Insight will integrate the data driven by Geotab's GO9 and future devices into its own proprietary fleet and field management software applications.
Volvo Driver Sensing System Aims to Reduce Distracted, Drowsy Driving Crashes
27/09/2022
Volvo Car USA is introducing a new real-time interior sensing system as standard in its EX90 beginning in November 2022. The goal of the system is to understand when the driver is in a state that isn't optimal for driving, so the vehicle can determine which actions to take to help avoid crashes.
By basing its calculations on Volvo's research findings, the sensing system allows the car to identify whether the driver's ability is impaired, perhaps due to drowsiness, distraction, or other causes of inattention.
Verizon Connect introduces new EV features for Reveal platform
26/09/2022
Mobile workforce managers that consider moving to electric vehicles (EVs) from gasoline-powered counterparts will benefit from new enhancements, developed exclusively for EVs, in the Verizon Connect Reveal fleet management platform. Planning for the implementation of EVs can be evaluated from data and analytics from the Verizon Connect Reveal fleet management software platform. The data the team is able to extract, regarding miles driven, vehicle wear and tear, vehicle tracking and location, utilization and other points, can inform a fleet's EV planning decisions, including the number of EVs included in the first phase of the rollout and future investments, infrastructure plans for charging, EV maintenance, EV storage and yards.
Vietnamese carmaker Vinfast starts global deliveries in December
26/09/2022
Vietnamese carmaker Vinfast has announced the start of its global deliveries. In an event at its manufacturing plant in Hai Phong, where it delivered the first hundred all-electric VF 8 models to domestic customers, the company stated that it will ship 5,000 cars to international markets in November, eyeing 65,000 in the short term, with hand-overs following one month later.
Sixt wants to electrify up to 90% of its European fleet by 2030
26/09/2022
By 2030, Sixt wants at least 70% and if possible 90% of its European fleet to consist of EVs. That's the eye-catching central plank of '360 Degrees Sustainable', a holistic sustainability project approved by the Sixt management board that aims to accelerate CO2 reduction and increase demand for smart e-mobility.
Solera has announced the launch of its consolidated fleet management system in EMEA
20/09/2022
Solera, a fleet solutions provider, announced the launch of its consolidated fleet solutions system in Europe, the Middle East, and Africa. The system will integrate intelligent data that is typically fragmented across multiple systems and teams to deliver a better experience for fleet managers. Solera also noted that Europe is facing unprecedented challenges in 2022 due to increased customer expectations, rising fuel costs, driver shortages and a potential global recession.
GM has agreed to sell up to 175,000 electric vehicles to Hertz through 2027
20/09/2022
General Motors has agreed to sell up to 175,000 electric vehicles, such as Chevrolet Bolt EV and Bolt EUV, to rental car giant Hertz over the next five years. GM is expected to significantly increase production of its all-electric vehicles over the next few years, and Hertz has made increasing its fleet of electric vehicles a priority following its emergency from bankruptcy less than a year ago. The company also have had such agreements with Tesla and Polestar for 100,000 and 65,000 vehicles, respectively.
Uber plans EV-only fleet by 2030
20/09/2022
Uber's CEO announced a goal to fully electrify its taxi fleet in the US, Canada and Europe by 2030. Urban is also expanding its Comfort Electric service, which allows customers to request EVs, from operating only in California to 25 cities throughout North America.
ALD launches MaaS solution in Belgium
20/09/2022
ALD Automotive has launched a new Mobility as a Service (MaaS) solution for businesses in Belgium, called ALD Move. The service enables employees to manage, plan, book and pay for different mobility services for both commuting and business travel via an app or payment card. ALD Move also provides fleet and mobility managers with a centralised administrative management platform to set and monitor employee mobility budgets and expenditures. The platform can track mobility usage and record the CO2 emissions of individual journeys so companies can fulfil their Scope 1 and 3 greenhouse gas reporting duties and work towards carbon net zero commitments.
Ford explores smartphone-based tech that could help alert drivers of hard-to-see pedestrians, bicyclists and more
19/09/2022
Ford Motor Company is researching a new smartphone-based communications technology that could potentially help warn drivers of pedestrians, bicyclists and more – even those approaching a vehicle's path but blocked from a driver's view. The concept smartphone app running on a pedestrian's phone uses Bluetooth Low Energy (BLE) messaging to communicate their location to a connected Ford vehicle. If the vehicle calculates a potential crash risk, Ford SYNC® can alert drivers by the in-vehicle screen showing graphics of pedestrians, bicyclists or more with audio alerts sounding. Ford, Commsignia, PSS, Ohio State University, T-Mobile and Tome Software.
MILES has opened a new free-floating car sharing operation in Belgium
16/09/2022
Independent car sharing company MILES has opened a new free-floating car sharing operation in Belgium. The company is live in eight German cities, including Berlin, Hamburg and Munich, and now has a presence in Ghent, too, with Antwerp and Brussels to follow. MILES in Belgium has a fleet of over 100 cars, planning to add more cars and vans including battery electric vehicles. Hire charges are based on kilometres driven, or by the hour or day.
Nationwide insurance, Idelic Team Up to Boost Fleet Driver Safety
15/09/2022
A new partnership between Nationwide and Idelic aims to help fleet drivers boost safety practices so operators can lower losses and gain better control of their insurance premiums.
Under the new alliance, Nationwide commercial fleet customers will have discounted access to the Idelic Program, a driver performance management and risk prevention program.
Bridgestone launches a new connected premium tyre and vehicle maintenance solution for fleets
15/09/2022
Bridgestone, a global leader in tyres and sustainable mobility solutions, has launched the Fleetcare Go Plan, a new premium tyre and vehicle maintenance solution for small and medium-sized fleets operating trucks and buses, as well as passenger cars and vans. The solution is an integration of Bridgestone tyres, vehicle maintenance and an intelligent interface powered by Webfleet telematics.
Ford Pro's New Fleet Management Suite for Small Businesses
13/09/2022
Ford Pro announced a new suite of fleet management solutions designed to help make mountains of paperwork and endless spreadsheets a thing of the past for small business owners moving into a digital age. Ford Pro Fleet Management Software, the suite's flagship product, is the latest tool added to the Ford Pro Intelligence suite of fleet management solutions, expanding on the one-stop shop of vehicles, software, charging, service and financing, according to a release.
Electrify America plans to install electric vehicle charging stations with battery energy storage in California 
13/09/2022
Electrify America, the largest open DC fast charging network in the US, announced plans to instal 30 electric fleet-dedicated chargers paired with battery energy storage systems (BESS) at the Portof LongBeach, California. In partnership with trucking company 4 Gen Logistics, Electrify America intends to provide the city with charging infrastructure to support 4Gen's 60 electric trucks.
Shell is to expand European charging infrastructure with Driivz
12/09/2022
Shell takes step towards its goal to reach over half a million charging points worldwide by 2025 by signing a deal with Driivz, a global software supplier to EV charging operators and service providers.
FleetCor Signs Agreement with ExxonMobil
08/09/2022
Global business payments company FleetCor has signed an agreement with ExxonMobil that will enable the use of FleetCor's fleet cards, Fuelman and Comdata, at Exxon and Mobil stations in the U.S. With this agreement, the Fuelman fleet card will be accepted at more than 12,000 Exxon and Mobil stations in the U.S.
Mullen Automotive Acquires Bollinger Motors
08/09/2022
Mullen Automotive, Inc. announced its acquisition of a controlling interest in Bollinger Motors. This is Mullen's first EV acquisition and propels the company into the medium-duty truck classes 3-6, along with the B1 and B2 sport utility trucks, according to the company's news release. The purchase price is $148.2 million in cash and stock for a 60% controlling interest, which gives Mullen the majority ownership of Bollinger Motors, Inc. It also positions Bollinger to capture the electric sport utility and commercial vehicle markets.
Arval agrees to acquire Terberg Business Lease
08/09/2022
Arval announced today that it has signed an agreement for the acquisition of Terberg Business Lease Group (TBLG), active in the Netherlands and Belgium. TBLG had a fleet of 38,170 leased vehicles by the end of December 2021. Arval's leased fleet in the Netherlands consists of over 60,000 vehicles.
Vodafone developing centimetre-accurate vehicle positioning system
08/09/2022
Vodafone is upgrading its IoT network with the assistance of Topcon to offer a higher geolocation accuracy. The solution, "Vodafone GNSS Corrections" is using Topcon's network to reduce its own GNSS location imprecision. Vodafone's customers In Germany, Spain and the UK will participate in the initial trail of this project.
Investors secure GAC Technology's expansion plans
07/09/2022
To expand its international strategy, fleet software publisher GAC Technology has attracted two investors. The Lyon-based company signed an agreement with the growth equity fund NewAlpha Verto and also renewed its partnership with Bpifrance.
Macquarie launches Fleete, an EV charging subscription 
06/09/2022
For a monthly fee and with no upfront costs, the company will take care of installing, managing and financing EV charging infrastructure. Customers won't just get best-in-class ultrafast charging, but also get access to Fleet's software platform, for scheduling charging sessions, also with an eye on optimising energy consumption. Fleete's subscription-based service installs high-powered DC chargers, delivering between 60 and 600kW, depending on requirements. The solutions are tailored to three types of locations: large-scale depots for overnight parking, hybrid hubs to be used by multiple fleets, and intercity chargers close to motorways.
Reflex Vehicle Hire partners with Teletrac Navman for telematics 
01/09/2022
Reflex Vehicle Hire has equipped the entire fleet with a suite of equipment from Teletrac Navman, including telematics and dashboard cameras. With this new system, the vehicles are able to capture real-time data across the fleet and potentially improve driving behaviour. The partnership is also in line with Reflex's Road to Zero strategy, with the data forming an important part of the fleet analysis to deliver the service EV: IE, which supports the shift to an electric fleet.
Geotab joins SBTi and commits to halve CO2 emissions by 2030
01/09/2022
Geotab has become the first telematics company to have its emissions reduction targets validated and approved by the Science Based Targets initiative (SBTi). The SBTi's Business Ambition for 1.5°C campaign calls on companies to align their environmental programmes with the Paris Agreement's objective of restricting the rise in global temperatures to no more than 1.5°C. Geotab's commitment has seen its pledge to halve its Scope 1, 2 and 3 greenhouse gas emissions by 2030, compared to its 2019 baseline.
Companies can get charging infrastructure financing from Volkswagen
01/09/2022
Volkswagen Bank wants to help businesses cope with the extra cost of installing office charging infrastructure for their fleets. The special offer aims at companies who need to equip their buildings with wall boxes, charging stations and equipment.
Yinson partners with AEON to develop Malaysia's largest retail EV charging network
29/08/2022
Yinson Green Tech has signed a Memorandum of Cooperation with AEON, Malaysia's largest retailer, to provide charging infrastructure for AEON and to introduce e-mobility leasing solutions for AEON's logistics fleet.  Both parties are looking at sustainable business development and bringing EV charging services to customers.
Cox Automotive Mobility Commits to Cutting Fleet Carbon Emissions in Half by 2030
27/08/2022
Cox Automotive Mobility is making key advancements in fleet electrification. to make at least 50% of its fleet zero carbon emissions by 2030.
Merchants Fleet Inc is now a part of the 5000 fastest growing private companies list
16/08/2022
Merchants Inc is now on the Fastest Growing Private Companies list in 2020 and has seen significant growth since. In 2021, the Merchants' portfolio of vehicles grew by $500 million. That same year, the company put 20,000 vehicles on the road in the last mile delivery space alone, with 4 million packages per day delivered in a vehicle managed by Merchants.
Aiways and Arval align to attract more fleet business
16/08/2022
Aiways is setting out to attract private customers and increase the commercial and fleet customer share of the Aiways U5 SUV. Digital and customised services will be provided by Arval and sales partner Euronics. In addition to vehicle leasing, customers can book various maintenance and repair services, up to full-service leasing. The service will begin in Germany in Q3, 2022, and similar solutions are planned for other European markets.
Rhode Island has announced plans for the state's first electric bus fleets
16/08/2022
Governors and Rhode Island Public Transit Authority (RIPTA) have unveiled Rhode Island's first electric bus fleet. RIPTA  received the first of 14 New Flyer Xcelsior CHARGE NG™ 40-foot battery-electric buses, each saving 135 metric tons of greenhouse gas per year. The state has set its goals on decarbonization since 2021, aiming to reach zero net emissions by 2050.
ALD announced half-year results of LeasePlan
10/08/2022
ALD, now the parent company of LeasePlan, released results for the second quarter. The net result of LeasePlan achieved €324 million, up 85.7% over the same period last year, and the company's serviced fleet grew by 7.5% to a total of 1.9 million vehicles.
Spiffy launches Mobile Brake Services with its maintenance offerings
10/08/2022
Fleet service provider Spiffy launches mobile brake services to its clients. Our goal is to make car care as convenient as possible for our customers across the entire vehicle lifecycle," said CEO Scot Wingo.
Volvo Cars and Starbucks partner to install ChargePoint electric vehicle chargers at stores between Denver and Seattle
09/08/2022
Volvo Cars, in cooperation with Starbucks Corporation, announced the first Starbucks stores where new electric vehicle (EV) chargers, powered by ChargePoint, will be available to customers and members of the public – part of the companies' commitment to a sustainable future.
Azuga partnered with CerebrumX to optimise fleet management with real-time insights
08/08/2022
Azuga, the leader in Fleet Management software will use CerebrumX's AI-driven technology to offer fleet operators with real-time insights from the connected car data. The partnership will combine Azuga's GPS fleet-tracking software solutions with CerebrumX's AI-powered augmented deep learning platform, enabling safer operations and lower costs for Azuga's customers.
EvoCharge and AzSpecd Solutions announce distribution partnership for electric vehicle chargers
08/08/2022
EvoCharge, an industry leader in Electric Vehicle Supply Equipment (EVSE) and cable management solutions, announced it has entered into a distribution agreement with AzSpecd Solutions, Inc. to provide Level 2 residential and commercial electric vehicle (EV) charging equipment. EvoCharge is a division of Phillips & Temro Industries (PTI).
AT&T Fleet Complete Launches FC Hub
08/08/2022
Fleet Complete is introducing AT&T Fleet Complete FC Insights Solution Suite, a big data IoT platform with web and mobile apps for fleets to monitor and manage all aspects of their mobile operations.
AT&T Fleet Complete has launched FC Hub, a suite of next-gen fleet management tools
05/08/2022
Fleet Complete has introduced its new fleet management tools,  AT&T Fleet Complete FC insights solutions suite, a big data IoT platform with web and mobile APPs for commercial fleet operations. The suite of tools includes an integrated web interface and mobile APP, remote telematics hardware and other safety assurance solutions.
Stellantis surpasses Tesla in the European EV market sales in H1 2022
05/08/2022
According to the figures from 27 EU countries, Stellantis sold 105,413 battery-electric vehicles (BEVs) in the first half of 2022. Tesla was pushed to the third spot in the same period, selling 78,277 BEVs. Volkswagen Group is the number one EV seller in Europe, reaching 116,307 unit sales.
EvoCharge and AmpUp announce partnership for intuitive EV charging solutions
03/08/2022
EvoCharge, an industry leader in Electric Vehicle Supply Equipment (EVSE) and cable management solutions, announced it has entered into a preferred network partnership with AmpUp to provide simple, convenient charging options for electric vehicle (EV) drivers, charging station owners and fleet managers.
Volvo Group plans to build a battery plant for electric trucks
03/08/2022
Volvo Group has announced plans to establish a battery plant in Sweden to produce large-scale battery cells for electric trucks. The battery plant will be built in Mariestad, close to Volvo Group's Skövde plant. Volvo says the battery cells produced at the plant will be tailored for commercial uses, such as electric trucks, buses, and construction equipment but not passenger cars.
Hyundai expands hydrogen truck fleet in Europe 
02/08/2022
South Korean car manufacturer Hyundai Motor has announced the export of its XCLIENT fuel cell heavy-duty trucks to Germany. Seven German companies in logistics, manufacturing and retail will put 27 Hyundai trucks into fleet services with government-backed funding. This successful attempt in Germany, the largest commercial vehicle market, will also drive Hyundai's expansion into the entire European market.
Otonomo has enhanced offering on AppExchange
20/07/2022
Otonomo updated its app on Salesforce AppExchange, which provides its customers with new ways to access accurate mobility data, for private vehicles and fleets. The update includes adding new features such as distance tracking, geofencing and other safety functions.
Year-to-date fleet and business registrations decline by 25.2% in the first half of this year 
05/07/2022
According to the Society of Motor Manufacturers and Traders (SMMT), Year-to-date fleet and business new car registrations were down 25.2% in the first half of this year compared to last year, while private registrations were up by 4.2%. Much of this decline is due to the fact that global vehicle production has struggled to keep up with demand throughout 2022, given the ongoing shortage of essential components, exacerbated by pandemic restrictions in China.
Merged companies Wheels and Donlen have developed a common platform to operate their business. The common platform is a result of a six-month in-depth investigation surveying more than 1000 clients
29/06/2022
Wheels Donlen represents a highly complementary merger to allow a single entity to offer enhanced mobility solutions and fleet-related products and services. One top priority is to develop a common platform for the two merged companies, which currently operate on separate and independent platforms. After a six-month in-depth investigation involving a cross-functional group inside legacy Wheels and legacy Donlen that interviewed or surveyed more than 1,000 clients, Wheels Donlen developed its strategy to create a single-fleet platform.
Study by leading telematics service provider Geotab reveals electric pickup trucks will revolutionize EV adoption
28/06/2022
In a new aggregated EVSA study, Geotab set out to evaluate whether the current electric pickup models on offer have the required range capabilities needed for real-world fleet applications and if they would be economically viable. By analyzing de-identified data from 404,652 light-duty trucks (LTD-class 2, 2a, 2b) across the U.S. and Canada, the EV Suitability Assessment showed potential for fleets.
Shiftyy Technologies and Alexis Networks Launch Strategic Partnership to Improve Driver Safety and Reduce Insurance Premiums
28/06/2022
ALEXIS Networks and Shiftyy Technologies, Inc. have created a strategic partnership to offer the transportation industry – first-in-class artificial intelligence, data analytics and predictive driver behaviour modelling using telematics data.
Amazon has introduced new on-road technology to improve safety for drivers
27/06/2022
Amazon has introduced Fleet Edge for drivers and Delivery Service Partners (DSPs) to increase on-road safety and avoid accidents and downtime in fleet operations. The features of this new technology include automatically detecting changes in roads, real-time routing data and high-accuracy GPS.  According to Amazon, over the past few months, more than 33,000 new signs have been added to Amazon's mapping system and the accuracy of GPS location has increased by 260% in the test areas.
Geotab launches fleet electrification knowledge center
22/06/2022
Geotab has launched a new Fleet Electrification Knowledge Center, a web resource hub for fleet leaders to learn about the journey to electrification, from the initial adoption of electric vehicles (EVs) to streamlining and optimizing operations.
FedEx purchased 150 electric delivery vehicles from BrightDrop
21/06/2022
FedEx Corp. received its first 150 electric delivery vehicles from BrightDrop. According to FedEx, this marks a critical milestone as the company plans to transform its entire parcel pickup and delivery (PUD) fleet to all-electric, zero-tailpipe emissions by 2040. The announcement also comes just months after BrightDrop's commercialization of the Zevo 600 as the fastest vehicle to market in GM's history, according to the company.
eDriving launches Non-telematics version of mentor app
19/06/2022
The newest addition to the Mentor family of driver safety apps, Mentor Insight offers many of the same tools to help improve driver behaviour, including risk assessment, predictive driver scoring, eLearning, manager coaching, and gamification, but without telematics-based monitoring of driver behaviour behind the wheel.
Lytx adds Driver Vehicle Inspection Reports (DVIR) service 
17/06/2022
For fleet managers currently using Lytx's platform and tools, adding DVIR Service will provide them with a simplified electronic option that includes a customizable checklist that can be accessed through the Lytx Driver App and Lytx Web Account.
Free2Move partners with Samsara to provide telematics solutions from Stellantis' factory fitted telematics device
15/06/2022
The new integrated solution, designed to help shared customers operate more efficiently, enables data from eligible Stellantis factory-installed telematics devices to be pulled into Samsara's Connected Operations Cloud with no installation or additional hardware required.
Samsara integrates with factory fitted device from General Motors
15/06/2022
Through this, properly equipped 2015-MY or newer GM vehicles for fleet customers in the U.S. with Chevrolet, Buick, GMC, and Cadillac with the OnStar embedded module will gain connectivity to Samsara's Connected Operations Cloud with no installation or additional hardware required.
Lease Plan USA and Wheels Donlen merge into an unified entity
14/06/2022
LeasePlan Corporation, one of the world's leading Car-as-a-Service companies, announced that Wheels Donlen's parent company, in which Athene is the lead investor, has signed a Stock Purchase Agreement with LeasePlan Corporation to acquire LeasePlan USA, and subsequently combine the business with Wheels Donlen to create a unified fleet management business.
European Union parliament votes for Zero-Emission cars and vans by 2035
14/06/2022
Following a vote in the EU Parliament on June 8, MEPs adopted their position for zero-emission cars and vans by 2035 further needed to be negotiated with member states. Fleets in Europe will need to start planning for full electrification by 2035. MEPs adopted their position on proposed rules to revise the CO2 emissions performance standards for new cars and vans with 339 votes in favour, 249 against and 24 abstentions.
Electric Last Mile Solutions, Inc. Announces Chapter 7 Bankruptcy Filing

12/06/2022
Based on the findings of the Board-initiated investigation that led to the resignations of Mr. Taylor and Mr. Luo, ELMS was forced to withdraw financial guidance and declare the Company's past financial statements unreliable. The compound effect of these events, along with a pending SEC investigation initiated this year, made it extremely challenging to secure a new auditor and attract additional funding.
US Federal Motor Carrier Safety Administration (FMCSA) awards more than $463M in grants for commercial motor vehicle safety
07/06/2022
With increasing fatalities by the crashes of commercial motor vehicles (CMV), the U.S. Department of Transportation's Federal Motor Carrier Safety Administration (FMCSA) today announced that it would award over $463 million in grants to States to reduce CMV-involved crashes, fatalities, and injuries through uniform, equitable, and effective CMV safety programs. All 50 States will receive federal funds. The federal grant will drive the uptake of safety telematics solutions in government fleets.
Merge Electric Fleet Solutions launched a pilot program for Solace Pediatric Healthcare 
07/06/2022
The Texas-based fleet electrification service and finance company, Merge Electric Fleet Solutions has launched a pilot program (EVPP) with Solace Pediatric Healthcare to deploy four fully electric vehicles in Solace's fleet. Merge provided Solace with 4 Volkswagen ID.4S and data insights on vehicle utilisation, charging habits and environmental impact by using telematics.
Tata Motors to supply 10,000 Xpres-T vehicles in largest ever EV fleet order 
06/06/2022
Tata Motors has signed an agreement with BluSmart Electric Vehicles for the delivery of 10,000 Xpres-T electric vehicles to the company. The addition of 10,000 units becomes the largest ever order for an electric vehicle fleet in India, following the delivery of 35,000 units ordered in October last year. As stated by the Managing Director, Tata Motors is taking active steps towards the rapid electrification of transport.
International Energy Agency (IEA) announces the worldwide sales of EV's surged by 75% in 2021
06/06/2022
In its Global EV Outlook 2022, the International Energy Agency (IEA) posts record-breaking sales for electric cars globally. With EV sales in 2021 rising to 6.6 million vehicles globally, China observes half of that growth. Europe, where registrations of EVs last year rose by 65% to 2.3 million. Also, the US market grew in 2021 to 630,000 zero-emission cars.
Ctrack teams up with Fast Lean Smart (FLS) to support field service fleet operations
06/06/2022
Ctrack by Inseego and FLS – FAST LEAN SMART (FLS) have entered into a technology partnership to deliver dynamic field service scheduling solutions for mobile fleet management and engineering teams in the UK. The companies will integrate their respective fleet telematics and field service management software solutions to enable organisations to effectively coordinate remote teams in real-time using precise tracking data.
Motive, a technology provider to improve the safety, productivity, and profitability raises $150 million in funding
01/06/2022
Motive formerly known as KeepTruckin raises $150 million in funding. Motive will use this additional capital to scale its investment in three key areas: accelerate its investment in AI, expand its product suite into spend management, and grow its enterprise capabilities.
Bridgestone launches Fleetcare, an integrated tyre and fleet management solution
01/06/2022
Bridgestone, a global leader in tyres and sustainable mobility solutions, launches Fleetcare, an integrated tyre and fleet management solution designed to fast forward business for fleets. As an evolution from Total Tyre Care, Fleetcare combines tyre range and tyre management solutions with fleet management solutions from Webfleet
ABB eMobility will acquire Numocity, an EV charging platform operating in India 
31/05/2022
ABB's eMobility division announced that it will acquire Numocity, an EV charging platform operating in India. In the first stage, ABB will increase its share in Numocity to a controlling stake of 72%. By 2026, it will become the sole owner of the company.
Stellantis partners with Samsung on an electric-vehicle battery manufacturing facility in Kokomo, Indiana.
25/05/2022
Stellantis and Samsung SDI announced that they have formally agreed to establish an electric-vehicle battery manufacturing facility in Kokomo, Indiana. Expected to launch in 2025, the plant aims for an initial annual production capacity of 23 gigawatt-hours (GWh), with plans to increase to 33 GWh in the next few years.
Hyundai Motor Group to establish first dedicated EV plant and battery manufacturing facility in the U.S
25/05/2022
Hyundai Motor Group enters an agreement with the State of Georgia to build full electric vehicle and battery manufacturing facilities. Commercial production is to begin 1H 2025 with an annual capacity of 300,000 units.
Louisiana House passed a bill prohibiting drivers from using a cell phone while behind the wheel
24/05/2022
Under the proposed legislation, law enforcement would be authorized to pull over drivers they see using a cell phone. Offenders would receive a maximum fine of $100. However, violators would not be subject to arrest and would not have their license revoked, as is the case in some states with stricter penalties.
Meritor, Inc. announced its agreement to acquire Siemens' Commercial Vehicle Business
20/05/2022
Meritor, Inc. announced to acquire Siemens' commercial vehicle business. The transaction, which will be approximately €190 million, should close by the end of the calendar year. With approximately 200 employees across Germany, China and the U.S., the Siemens Commercial Vehicles business develops, designs and produces high-performance electric drive systems.
Polestar Sells 13,600 Units in First 4 Months of 2022
19/05/2022
Polestar announced in a statement record sales for the first four months of 2022 as well as increased global order intake fueled by continued expansion into new and existing markets. In the first four months of the year, vehicle sales doubled to about 13,600 and the company's order intake tripled to about 23,000 compared to the same period in 2021.
Daimler Truck North America revenues climb 30%
19/05/2022
Due to rising raw material prices and ongoing parts shortages, the manufacturer Daimler Truck increased its sale price in North America. In the first quarter of 2022, Daimler Truck North America's division had revenues of about $4.8 billion, an increase of 31% from the same period of 2021 that was helped by an 18% rise in unit sales to nearly 43,000.
Gemsery, Briggs Equipment, Dodona Analytics, Geotab and Liberty Charge have formed a partnership aimed at accelerating the transition to electric fleets.
19/05/2022
Gemsery, Briggs Equipment, Dodona Analytics, Geotab and Liberty Charge have formed a partnership aimed at accelerating the transition to electric fleets. The consortium says it brings together a range of capabilities to create a solution that can support all types of fleet vehicles.
Leading fleet, Ford and Volvo call for ICE ban in 2035
17/05/2022
Leading fleets, Ford and Volvo, have written to the European parliament calling for a ban on the sale of all news cars and vans with internal combustion engines from 2035. The other stakeholders, such as leasing firm LeasePlan, and car-sharing company Uber, support the need for legislation to strengthen the voluntary commitment of 15 OEMs to produce only zero-emission vehicles from 2035.
Volvo Trucks opens its first battery plant in Belgium
17/05/2022
Volvo Trucks has opened its very first battery assembly plant in Ghent, the Flemish region in Belgium. The plant will supply ready-to-install batteries for Volvo Trucks' full electric heavy-duty trucks.
Mix Telematics announced the subscriber expansion in South America
16/05/2022
Mix Telematics, a global SaaS provider of connected fleet management solutions, has announced the subscriber expansion of two significant customers in South America. The two customers are in the industrial gases and road management industries respectively.
Uber launched electric vehicle service featuring fleet of Tesla and Polestar
16/05/2022
Uber has launched a new EV service, Uber Comfort Electric, allowing users to request rides in electric vehicles in the US. The rollout comes a year after Uber announced the partnership with Hertz to make 50,000 Teslas available for Uber drivers to rent by 2023, while Polestar has also signed an agreement to supply Hertz with 65,000 EVs over the next five years.
Volkswagen to Launch All-Electric Pickup and SUV for North American customers
13/05/2022
Volkswagen Group announced to launch an all-electric pickup and rugged SUV. The vehicles will be designed, engineered, and manufactured in the U.S. for American customers. A separate, independent company will be established in the U.S. The first prototypes are to be unveiled next year, and production is scheduled to start in 2026.
SureCam added $11.5 million funding to fuel video telematics growth, focusing on product development, sales and growth of its customer base
13/05/2022
The video telematics provider for small and midsize commercial fleets, SureCam, announced that it closed a funding round of $11.5 million which was led by Lewis & Clark Capital, SureCam's majority shareholder.
HG Vora Capital Management offered Ryder $4.4 billion in acquisition deal 
13/05/2022
Hedge Fund HG Vora Capital management offered to acquire Ryder System, a fleet management and supply chain operator, for $4.4 billion. HG Vora has already owned 9.9% of Ryder and proposed to pay $86 a share for the rest. As of the acquisition proposal, Ryder's shares were up nearly 18% and the company said in a statement it was planning to review the interest from HG Vora, and would decide on the next steps after internal evaluation.
Astrata Partners with Bosch to manufacture fleet management systems 
11/05/2022
Astrata, a location-based telematics provider, has signed a five-year partnership with Bosch Group to manufacture Astrata's fleet management systems for light commercial vehicle hardware. Bosch now directs Astrata's entire European production in Normandy, France.
Canada investing in coast-to-coast EV charging site network 
11/05/2022
Following the net zero-emissions goal by 2035, the federal government's Natural Resources Canada (NRC) invested nearly $3 million to install electric vehicle chargers across Canada through its zero-emission vehicle infrastructure program.
LeasePlan announces Net result of €360 million observing 99.4% growth compared to Q1 2021
11/05/2022
LeasePlan's Q1 2022 result states 6.3% YOY growth in the volume of serviced fleets and 99.4$ growth in Net Result.
Michelin has launched a new Connected Fleet brand in the UK to bring telematics solutions for all fleets 
11/05/2022
Michelin has launched its new Connected Fleet brand in the UK, bringing together all the fleet management services and solutions under one brand. Michelin Connected Fleet has previously launched in Spain in October 2020, and in France in November 2021. Deployment in Germany and South Africa is expected by the end of the year.
Arval leasing observes Q1 2022 growth by 6.5% compared to Q1 2021
10/05/2022
Despite the challenges in the fleet industry attributed to the pandemic, vehicle shortage, Ukraine crisis and global macroeconomic environment, Arval announces a strong growth of 6.5% in Q1 2022 reaching 1.48 million vehicles. 32.7% of Arval new vehicle orders were electrified vehicles (vs 27.2% on 31 March 2021), showing a clear increase in energy transition.
Penske Truck Leasing and Shell Team up for Electric Truck charging 
10/05/2022
Penske Truck Leasing and Shell Recharge Solutions North America created a new joint initiative to install Shell's level 2 electric trunk chargers at 33 Penske locations in 6 states in the US. In total, the Penske Shell L2 network reached 79 chargers.
Renault group's new business venture Mobilize is a transformation towards the new mobility value chain, confirming its target of accounting for 20% of the Group's turnover in 2030
10/05/2022
Building a model based on Vehicles-as-a-Service, Mobilize is harnessing data to provide mobility, energy, financing, insurance, payment, maintenance and reconditioning services and to reduce the costs of usage for its customers.
Xos has launched two new commercial electric vehicles and fleet intelligence platform 
10/05/2022
The leading fleet service provider, Xos Inc, has unveiled two new commercial electric vehicles and a connected vehicle ecosystem. Xos has also announced its new software, Xosphere, a fleet intelligence platform built on top of its owned connected vehicle technology, allowing fleet managers to monitor in real time and measure and minimize the total energy cost of the fleet.
SIXT has partnered with global EV manufacturer BYD to boost electric mobility in Europe.

10/05/2022
SIXT plans to order up to 100,000 additional purely electric vehicles from BYD to customers in Germany, France, the Netherlands and the UK. SIXT aims to electrify its European fleet up to 70%-90% by 2030, aims to ramp up eMobility in Europe through the partnership
Lytx observes a 65% rise in new subscriptions in Q1 2022 adding to more than 100K subscribers
09/05/2022
Lytx announced a 65% year-over-year increase in subscription sales in the first quarter of 2022, adding more than 100,000 subscribers. Lytx experienced rapid growth across all business units in 2021, with a 250% year-over-year increase in new indirect subscriptions, a 120% increase in new enterprise subscriptions, and a 105% increase in new small-market subscriptions.
The AAM Group, a mobility-as-a-service provider launched a new division called Onwrd to overcome vehicle availability shortages
09/05/2022
Onwrd, the new division created by the AAM Group, can coordinate all the company's supplier relationships and services into a single mobility solution platform. The new division will have access to car rental, car sharing, pool fleet solutions, chauffeur drive, private hire cars and vehicle subscriptions.
LeasePlan released the results of its EV readiness index for the US
07/05/2022
The most EV-ready states are Nevada, Mississippi, and Hawaii due to their better climate suitability and charger suitability. California ranks first in EV penetration with nearly 3% of its vehicles being electric, followed by Hawaii (2.2%) and Washington (1.8%).
Sensata Launches 2-in-1 Dashcam for fleets and trucks
04/05/2022
Sensata's acquisition of SmartWitness is launching a flexible 2-in-1 road-facing and driver-facing camera option enabling to switch on driver-facing video at any time with no changes to the installation.
Holman and FATEC Group team up to expand global reach 
04/05/2022
Holman, a global automotive service organisation, and FATEC Group, the largest independent French fleet management company announced a new partnership to further expand global reach, providing global fleet leasing and management solutions. Together, Holman and FATEC group have a market presence in North America, Germany, the UK, France and Belgium.
DHL Inside Track awarded contract with Ford Fleet Management 
03/05/2022
DHL Inside Track awarded a new multi-year contract with Ford Fleet Management, to manage the preparation and transport of leased vehicles in the UK. Under the agreement, DHL Inside Track will manage booking, vehicle preparation and customer deliveries, as well as collection and refurbishment.
Ruqi Mobility raised $153 million for Robotaxis 
28/04/2022
The Tencent and GAC Group-backed ride-sharing platform Ruqi Mobility, has raised $153 million to push forward the commercialisation of its robotaxi service. Pony.ai will provide Ruqi Mobility with self-developed L4-level self-driving new energy vehicles, and the two companies will work together to develop systematic fleet management and create a Robotaxi fleet for customers.
Lytx data shows 25% drop in collisions among users
27/04/2022
Based on a customer study from 2019 to 2021, LYTX showcases a 25% reduction in collisions and identifies the top five lists of dangerous driver behaviours and nationwide accident hot spots.
Weride and Pony participated in Ontime's RMB 1 billion ($153 million) series A funding round 
27/04/2022
Two main Chinese robotaxi companies, Weride and Pony, both operating in Guangzhou and California, participated in taxi-hailing company OnTime's $153 million series A funding round. State-backed Guangzhou Automobile Group (GAC), the parent company of OnTime and one of China's largest automakers, led the funding round.
Fleet electrification leads Hertz to collaborate with Amazon Web Services
26/04/2022
Hertz to collaborate with Amazon Web Services (AWS) to create an EV-centric, all-digital car rental experience. Hertz is leveraging AWS solution to build and scale its EV charging infrastructure. AWS technologies will also help Hertz enhance the customer experience by powering its vehicle telematics platform, which provides vehicle diagnostics data to facilitate better fleet management and support new customer products. These products via the Hertz mobile app will enable a touchless car rental experience, contactless vehicle pickups and returns.
Ford launches Ford Pro telematics solution for European commercial customers with FordPro charging for EVs
25/04/2022
Ford Pro solutions combine software, charging, service and financing for commercial vehicles, providing customers with one comprehensive platform to operate their fleets as they adopt connected and electrified vehicles across their business.
Athene has announced that it will acquire LeasePlan USA
22/04/2022
In October 2021, Wheels and Donlen, two main fleet management companies merged within Athene. Then in April 2022, ALD announced that it would acquire LeasePlan USA for 4.9 billion, creating a leading global player in mobility.  The transaction is expected to close by the end of 2022, and after joining the Wheels Donlen family, the number of fleets managed by the merged company will arrive at 800,000 vehicles.
PepsiCo North America introduces a new electric vehicle (EV) fleet under its Frito-Lay North America business unit in Texas
21/04/2022
PepsiCo is looking to cut its annual greenhouse gas (GHG) emissions by introducing a new electric vehicle (EV) fleet under its Frito-Lay North America business unit in the Dallas Fort Worth region of Texas.
Penske added Ford E-Transit Cargo Vans to rental and leasing fleet 
18/04/2022
Penske Truck Leasing ordered 750 all-electronic Ford E-transit cargo vans, which will be available in Penske's rental and leasing fleet business to customers.
A new partnership between Verizon Connect and premier fleet electrification analytics firm Sawatch Labs
12/04/2022
Verizon Connect partnered with Sawatch Labs to help fleets with more than 10 vehicles to plan their EV strategies, including budget, timing, charging and staffing. The integration of Verizon Connect's critical dataset and Sawatch labs' electrification analytics specification can help customers optimise their procurement decisions.
OCTO telematics launches fleet management solution OCTO Fleet essentials
05/04/2022
OCTO Fleet Essentials solution includes scheduled reports to access accurate data regularly and manage driving hours, fuel usage, workforce time and business exceptions. Event-based alerts respond promptly to critical instances that impact the business, such as geofencing, vehicle diagnostic alerts, and crashes. DriveAbility® advanced scoring to monitor fleet driver driving habits and behaviours. Scheduled maintenance reminders manage timely Service events. Diagnostics to monitor the vehicle health status for a prompt reaction to diagnostic alerts. Accident and Crash Reporting to receive prompt accident notification.
Following its 100,000 Tesla purchase, Hertz and Polestar announce global strategic partnership to accelerate electric vehicle adoption
04/04/2022
Hertz is purchasing up to 65,000 electric vehicles (EVs) from Polestar, the Swedish premium electric performance car maker, for over five years. The premium EVs are expected on road in Spring 2022 in Europe and late 2022 in North America and Australia.
SambaSafety, a driver risk management and insurance solutions company in the US acquires telematics data aggregator Collision Management Systems in the UK
04/04/2022
SambaSafety has acquired Collision Management Systems (CMS), a Milton Keynes, U.K.-based provider of telematics, camera, and corporate data aggregation and risk analytics.
BMW's leasing subsidiary Alphabet partnered with a Canadian leasing company Jim Pattison 
02/04/2022
To strengthen its global presence, Alphabet has partnered with Jim Pattison Lease. The partnership enables Alphabet's customers with business operations in Canada to benefit from the range of leasing options and mobility services offered by Jim Pattison.
Continental enhances vehicle camera line with new analog HD systems
01/04/2022
Continental expands its portfolio of vehicle camera systems. The new Platform AHD (analogue high-definition) Camera Systems enhances a driver's view and improves fleet efficiency. Continental's AHD Camera Systems feature 2 Mega Pixel cameras with high image clarity and infrared lights for enhanced night vision. The cameras are offered with 7 and 10.1 inch AHD displays.
Overhaul unveiled Asset Manager offering, leveraging real-time data to increase visibility and optimize fleet management 
31/03/2022
The software-based, supply-chain risk management service provider, Overhaul unveiled a new service, Asset Manager, providing real-time asset and in-yard visibility to enable greater control over assets. The new offering can be used for warehouse and fleet management to improve operations with the use of rich data.
European fleet leasing leader Arval, upgrades its Arval active link telematics solution to Arval connect with improved features
29/03/2022
Aiming to connect 75% of its fleet to 1.5 million by 2025, ArvalConnect offers connected insurance and driver solutions.
Verizon Connect, Amazon Web Services collaborate on full cloud migration
22/03/2022
Verizon Connect's telematics solution Verizon Connect Reveal has partnered with Amazon Web Solutions to accelerate fleet telematics solutions in real-time for data analytics and machine learning services aiming to improve customer experience.
Ford splits into electric and gas divisions to speed up transition
22/03/2022
The automaker Ford has reorganised its auto operations into two distinct businesses to speed up the transition. The gasoline-powered vehicle division focuses on maximizing its profits and another electric vehicle division aims for rapid growth. The chief executive claimed that Ford would spend $50 billion on electric vehicles between 2022 and 2026.
Google launched last mile fleet solution 
18/03/2022
Google launched a last mile fleet solution designed to help fleet managers optimise delivery operations, which integrates mapping, routing, and analytics by combining Google Maps and Google Cloud's route planning Cloud Fleet Routing API.
Orbcomm adds camera analytics, sensors to its data-driven truck solutions
11/03/2022
Orbcomm added new features to its truck management telematics solution. 1. Cargo camera sensor 2. Tractor ID sensor for refrigerated trailers 3. Safety and maintenance integrations.
Stellantis' leasing company Free2move partners with Geotab enabling factory-fitted telematics solution
10/03/2022
Geotab partners with Stellantis' vehicle brands leveraging the in-vehicle telematics device to offer complete visibility of its Free2move leasing vehicles on the Geotab platform. The brands of vehicles include RAM, Dodge, Jeep and Chrysler.
Arval annual report: Net profit increased from EUR 471.4 million in 2020 to EUR 720.5 million 
07/03/2022
With around 400,000 of its vehicles connected, Arval is one of three leaders in Europe when it comes to vehicle connectivity.
PSA Singapore and the Agency for Science, Technology and Research (A*STAR) collaborated to develop large-scale fleet management solutions for AGVs
02/03/2022
PSA Singapore and the Agency for Science, Technology and Research (A*STAR) have signed a research collaboration agreement to jointly develop large-scale fleet management solutions for Automated Guided Vehicles at TUAS mega port. The system is expected to allow AGVs to move containers efficiently in the next-generation port at TUAS.
The Association of Fleet Professionals (AFP) released new dealer standard for fleet new vehicle deliveries 
01/03/2022
The Association of Fleet Professionals (AFP) released a new dealer standard to give fleets confidence that drivers will receive a full and safe handover of their new vehicle. The new standard covers pre-delivery and operational handover standards.
Element Fleet Management launched a fleet electrification service, Arc by Element 
25/02/2022
To help clients navigate and simplify the transition from internal combustion engine vehicles to EVs, the Toronto-based company Element Fleet Management has launched an electric vehicle fleet service called Arc by Element.
Daimler Trucks offers an ecosystem for consulting and charging infrastructure solutions
11/02/2022
The consulting service aids for easy entry into e-mobility consist of three areas, 1. Clarification on which application profiles and routes electric trucks are suitable; 2. analysis of the depots and the corresponding conception of the suitable infrastructure including intelligent charging solutions; 3. Optimization of the total cost of ownership (TCO).
Solera acquired leading vehicle intelligence company Spireon 
01/02/2022
Solera announced to acquire Spireon, one of North America's largest device-independent telematics and connected vehicle intelligence companies. The strategic acquisition will further strengthen Solera's position as the leading provider of SaaS, data assets to vehicle claims, repair and fleet solutions.
GlaxoSmithKline (GSK) will have its North America fleet fully electric by 2030
28/01/2022
Through a collaboration between global fleet management provider ARI and energy services provider Enel X, GlaxoSmithKline has announced its EV 100 initiative. The initiative aims to have GSK's North America fleet fully electric by 2030, representing more than 5 million vehicles.
EV sales hit record high in USA in 2022 despite down auto market
17/01/2022
EV sales in the U.S. in 2022 soared as new models and high interest pushed sales volumes past 800,000 for the first time. EV share of the total market hit 5.8%, up from 3.2% in 2021.
Geotab won USAF contract to install its technology onto more than 21,000 general-purpose vehicles
11/01/2022
Geotab has won a sole-source contract from the US Department of the Air Force to install its fleet management telematics technology onto more than 21,000 general-purpose vehicles. The technology includes features such as automated odometer capturing, custom reporting, GHG reduction dashboards, fleet right-sizing reporting, engine diagnostics, as well as predictive analytics.
ALD automotive, a leading European fleet leasing company proposes acquisition of its competitor LeasePlan 
10/01/2022
ALD Automotive announces the signing of a memorandum of understanding to acquire 100% of LeasePlan from a consortium led by TDR Capital. The acquisition is approximately valued at €4.9 billion made through a combination of cash and shares. The company termed as New ALD is poised to be the European leader with the acquisition.
Amazon and Stellantis collaborate to introduce customer-centric connected experiences across millions of vehicles, helping accelerate Stellantis' software transformation
05/01/2022
Stellantis selects AWS as its preferred cloud provider for vehicle platforms to deliver software solutions for Stellantis' new digital cabin platform, STLA SmartCockpit, starting in 2024. Stellantis, with input from Amazon, designed the vehicle with unique last mile delivery features and Amazon.
AIB is to acquire a 50% stake in Autolease Fleet Management to boost drive to sustainability 
16/12/2021
AIB is to acquire a 50% stake in Autolease Fleet Management, which trades as NiftiBusiness and Nifti Personal Leasing and provides an initial investment of about EUR6 million. NiftiBusiness and Nifti Personal Leasing have ambitious plans for growth and project that not less than 60% of its overall fleet will be hybrid or fully electric vehicles by 2030.
Ford vehicles equipped with Geotab integrated solution are now compatible with Geotab's Electronic logging device (ELD) application
08/12/2021
Geotab announces that Ford vehicles equipped with Geotab Integrated Solution are now compatible with the company's Geotab Drive electronic logging device (ELD) app, which allows drivers to easily record their Hours of Service (HOS) status and complete vehicle inspections from their tablet or smartphone.
Ford launches business tool VIIZR built on Salesforce Field Service built for commercial customers
07/12/2021
Ford launches a new field service tool built on Salesforce, designed for small business owners such as plumbers, electricians, and heating and ventilation. The tool VIIZR is designed to allow small businesses to simplify key commercial activities such as invoicing, scheduling, and managing requests. Subscriptions start from $39/month.
EROAD completes Coretex acquisition, an upfront consideration of $107.2 million was finalized, with a remaining $20.8 million in contingent consideration
01/12/2021
EROAD closed its deal to acquire 100% of Coretex, expanding its connected base to 199,156 units globally. Coretex, a telematics solutions provider in North America, Australia, and New Zealand, offers compliance and fleet management solutions to more than 60,000 connected vehicles in the construction, mixed fleet, and waste and recycling industries. EROAD expects the acquisition to advance its position and reach its goal of 250,000 global units.
GPS Insight has acquired FieldAware to create a market-leading fleet management, field services and telematics software platform 
01/12/2021
GPS Insight, a leading provider of SaaS-based fleet management software in North America, announced the acquisition of Field Aware, a provider of made-for-mobile, cloud-based field service solutions. The acquisition will expand GPS insight field service solutions to meet the unique digital field service challenges.
Sensata Technologies in the US acquires video telematics supplier SmartWitness

29/11/2021
Sensata, a global industrial technology company completed the acquisition of SmartWitness, a connected video telematics hardware, software, analytics, and support company partnered with more than 40 TSPs globally.
Ford Pro Intelligence offered fleet telematics for gas and electric commercial vehicles 
11/11/2021
Ford Pro Intelligence, the global brand of Ford for fleet management, has expanded its telematics offerings to fleets with free data services for gas and electric-powered commercial vehicles. The gas-powered vehicle can get access to the Telematics Essentials, a web-based vehicle data platform, for the vehicle's life. However, a separate telematics system designed for EVs will be only free for three years.
ALD automotive and the Miles Consultancy jointly launched global fleet inventory reporting services 
08/11/2021
ALD Automotive and The Miles Consultancy (TMC), the UK-based provider of fuel management and business mobility solutions, launched a comprehensive fleet data reporting solution called Global Fleet Inventory (GFI). The platform generates a consolidated overview of fleet performance data and is available for all global clients of ALD.
Element Fleet Management introduced connectivity solutions ecosystem and launched two telematics products for fleets, Qconnect and DriverCare CoPilot
04/11/2021
The global automotive fleet manager, Element Fleet Management introduced the Element Connectivity Solutions ecosystem. As part of this ecosystem, Element launched two new products, QConnect and DriverCare CoPilot to meet the needs of fleet operators seeking OEM-embedded and mobile device vehicle connectivity solutions.
In collaboration with Enterprise Fleet Management, Geotab revealed facts about the potential of fleet electrification 
03/11/2021
Geotab launched a case study of fleet electrification, analysing around 91,252 leased vehicles from Enterprise Fleet Management North America. The results showed that almost 45% of the vehicles could be electrified by EV pickups. Shifting to EV pickup would equal 1.3 million tons of tailpipe emission reduction reductions across the entire fleet.
CBVC has developed driver app to help fleet management 
02/11/2021
A Staffordshire-based vehicle management company, CBVC, has launched an app to help drivers manage their vehicles. The driver app includes accident management services, booking and maintenance services.
Israeli start-up, AutoFleet, announced that it has closed a $20 million series B round of funding, which led by KeyFrame Capital
28/10/2021
Israeli start-up, AutoFleet, announced that it has closed a $20 million series B round of funding, which was led by KeyFrame Capital. The automated routing and dispatch engine of AutoFleet's platform allow immediate optimisation of delivery/logistics services, passenger trips, and field service operations.
EROAD expands video telematics line with standalone dashcam
28/10/2021
Transportation technology company EROAD has expanded its video telematics portfolio with EROAD Clarity Solo Dashcam, a single and connected video solution for road safety and against false claims. The standalone dashcam can be used for various fleets, such as HCV, LCV Fleets, and distribution vehicles.
ABB and Amazon Web Services (AWS) launched the test phase of the jointly developed 'PANION EV charging planning' solution
26/10/2021
ABB and Amazon Web Services (AWS) launched the test phase of the jointly developed 'PANION EV charging planning' solution designed for the real-time management of EV fleets and charging infrastructure. The new 'PANION EV Charge Planning' beta version integrates several features, which aims to create an all-in-one solution for fleet operators when it is launched fully in 2022.
Geotab and GM OnStar partner to provide in-vehicle driver coaching solution
25/10/2021
Geotab and GM OnStar team up to provide an in-vehicle coaching service via the Geotab Integrated Solution for GM. The in-vehicle driver safety alerts beep, buzz or light up and delivers real-time spoken alerts through the vehicle infotainment system.
EROAD launches Clarity Solo Dashcam video telematics solution
22/10/2021
EROAD launches a new video telematics product EROAD Clarity Solo Dashcam, a connected video solution. The Dashcam adds Near Field Communication (NFC) technology associating all video and telematics data to a specific driver.
Fleet telematics company Azuga has signed a partnership with GreenPrint to launch a carbon offset program for fleets
21/10/2021
Fleet telematics company Azuga has signed a partnership with GreenPrint to launch a carbon offset program for all Azuga's fleet customers. The monthly fee ranges from $5-7 per vehicle, but some HGVs might adapt to customised pricing due to their weights.
Geotab and General Motors expand integrated telematics offerings for fleet customers into Canada
20/10/2021
Geotab announced the expansion into and availability of the Geotab integrated solution for GM in Canada. After the integration, data from GM vehicles, 2016 or newer, with OnStar embedded connectivity solutions can be transferred into Geotab's web-based fleet management software.
Amber Connect introduced flexible fleet management solution
20/10/2021
Amber Connect has introduced an improved Fleet 2.0 fleet management product in Jamaica. With Fleet 2.0, fleet owners can monitor fuel consumption for each vehicle, track the temperature of goods being transported, monitor inside and set the most efficient routes for fleets to take, and see each turn taken by each vehicle in the world.
Top leasing companies in the US, Wheels and Donlen announce merger
18/10/2021
Athene, an industry-leading financial services company, is now the new primary stakeholder in a merger between Wheels Inc. and Donlen LLC. The two companies will allow a single entity to offer enhanced mobility solutions and products across small, medium, and large-size fleets. The new company counts approximately $5 billion in assets, a larger product range, and a highly diversified customer base.
SmartWitness launches new advanced driver assistance system camera capturing video and engine CANBUS data with a single device
04/10/2021
SmartWitness launched an advanced driver assistance system (ADAS) camera that captures video and engine CANBUS data in a single plug-and-play unit, eliminating the time, expense, and space required to purchase, install and maintain separate camera and telematics devices. The AP1 camera can be installed in as little as 15 minutes with a simple windshield adhesive mount, reducing deployment time and associated expenses.
Geotab launched in Ireland 
06/09/2021
Geotab, the world's largest fleet telematics provider, has launched a suite of cutting-edge telematics offerings now available for organisations of all sizes across Ireland.
Guideone Insurance announced Alliance with Azuga 
24/08/2021
GuideOne Insurance today announced its alliance with Azuga, a leading provider of commercial auto insurance telematics programs. The alliance allows GuideOne to offer its policyholders fleet management tools to help them improve driving safety and optimize fleet management.
LYTX launched the LYTX integration network 
17/08/2021
The leading video telematics service provider, Lytx unveiled its Lytx Integration Network, an ecosystem of strategic partners to offer its customers an all-in-one fleet management platform. The new network provides access to Idelic's safety suite driver management system and to Geotab software.
Geotab Europe surpasses 100,000 subscribers in Europe
20/07/2021
Geotab has surpassed 100,000 organically grown subscriptions in Europe by investing in local talent and resources across the continent. Geotab's key market in Europe includes Spain, Germany UK, Italy and France.
Octo Telematics announced new talent plans to hire more than 100 employees 
19/07/2021
Octo Telematics, the leading insurance and fleet telematics services provider, announced plans to hire more than 100 employees in global offices (Italy, US, UK, France, Switzerland, Spain) as part of its "smart data, smarter people" program.
LeasePlan partnered with Arrival to bring revolutionary electric light commercial vehicles to European cities 
16/07/2021
LeasePlan announced the partnership with Arrival, a global technology company creating electric commercial vehicles. The two parties have signed a partnership agreement with LeasePlan as Arrival's renting partner, which will start with 3,000 orders in the third quarter of 2021.
Ford Fleet Management selected FMG for incident management 
15/07/2021
Ford Fleet Management has selected FMG, the UK's provider of incident management and specialist vehicle recovery services, to provide incident management solutions for its UK customers.
Geotab partners with Xtract, a digital First Notice of Loss (eFNOL) firm, enabling Xtract analytics platform on the Geotab Marketplace
21/06/2021
Geotab partners with Xtract, a pioneer of digital First Notice of Loss (eFNOL) and real-time collision reconstruction analytics, enabling Xtract analytics platform on the Geotab Marketplace. Xtrack enables digital collision reporting within the Geotab platform with telematics-powered collision reconstruction reducing liability exposure for fleets.
Nauto announces new AI enhancements for its driver and fleet safety platform
08/06/2021
Nauto, a leading SaaS provider of enterprise AI and computer vision solutions for commercial fleets and the automotive sector, today announced its new VERA (Visually Enhanced Risk Assessment) Score 3.0 driver scoring system, an updated version of its risk assessment score based on 25 risk variables assessed by its smart cameras and sensors.
Solera has completed acquisitions of Omnitracs and DealerSocket 
07/06/2021
Solera announced that it has completed its acquisition of Omnitracs, a fleet management platform, and DealerSocket, a SaaS provider to the automotive industry. With the acquisitions, Solera enables to further enhance its vehicle lifecycle solutions, bridges the gap between vehicle and driver performance on a global scale and continues to expand its position as the preeminent global data intelligence and technology leader.
Private equity firm Accel-KKR Acquires GPS Insight
20/05/2021
Accel-KKR, a private equity firm with over $10 billion of assets under management, announced on May 19, 2021, that it has acquired GPS Insight, a fleet management software company. In parallel, the private equity firm announced that it is merging GPS Insight (GPSI) with InSight Mobile Data (IMD) and Rhino Fleet Tracking (Rhino).
Integration of Volvo Trucks and Lytx to improve safety and performance with advanced video telematics technology 
05/05/2021
Volvo Trucks partnered with Lytx, a provider of AI-powered video telematics, to deliver the latest safety features to its customers. The Lytx DriveCam system with cloud connectivity enables fleet managers to monitor the fleet in real-time and detect driving behaviours.
ALD chose Telefónica and Geotab to connect its vehicles in Europe and Latin America 
26/04/2021
ALD Automotive has launched a connected car solution that provides fleet managers and drivers access to their real-time connected car data, while Telefónica and Geotab have been chosen as preferred partners to connect its vehicles in Europe and Latin America with 12 countries in 2021. The two leaders in connected car and vehicle telematics will provide ALD with fleet management solutions including devices, connectivity, and a telematics platform.
Donlen Places Pre-Order for 1k Autonomous Delivery Vehicles
21/04/2021
Fleet leasing and management provider Donlen announced the first pre-order of 1,000 Transporters, an autonomous electric delivery vehicle from Udelv. Mobileye's self-driving system technology ― branded Mobileye Drive will be deployed in Transporter. Fleets of Transporters are planned for operation starting in 2023, with more than 35,000 Transporters planned for production from 2023 to 2028.
Mercedes-Benz announced partnership with Sascar for truck and cargo risk management 
14/04/2021
Acquired by Michelin Group, Sascar is a Brazilian company specialising in fleet management and monitoring of vehicles and cargo. The integration of Sascar's risk management technology to Mercedes-Benz's Fleetboard adds more experience and knowledge for their truck customers.
ALD has launched connected car solution in Spain 
06/04/2021
ALD Automotive announced the launch of a new connected car solution, ALD ProFleet in Spain which provides fleet managers and drivers access to their real-time connected car data to facilitate fleet management. The data helps to prevent prolonged vehicle downtime, apply geofencing, track CO2 emissions, geolocalise stolen vehicles for recovery, implement driver safety, etc.
CGTE selected CalAmp's SVR and telematics technology for fleet management through a partnership with CalAmp's subsidiary LoJack Italia
30/03/2021
The telematics technology subsidiary of CalAmp, LoJack Italie, has entered into an agreement with CGTE, a TESYA Group company and dealer for the Cat rental store in Italy for caterpillar machinery. LoJack will install its proven dual technology stolen vehicle recovery system and telematics devices to protect CGTE's rental fleet of equipment against theft and to collect real-time data for fleet and logistics management.
ABB and Amazon Web Services steer fleets to all-electric future
29/03/2021
ABB, an e-mobility leader, announced a collaboration with Amazon Web Services (AWS) to jointly develop a cloud-based digital solution for the real-time fleet management of EVs. ABB's specialisation in energy management, charging technology and e-mobility solutions, combined with AWS's cloud technologies and software expertise, will provide a new customised platform to make EV fleet management more efficient.
GM Mexico and Onstar in partnership with Fleet Complete Launch New Fleet Management Service 
25/03/2021
GM's connectivity service, Onstar Mexico announced that the Fleet Complete service will be launched in Mexico. The new online platform is designed to provide fleet managers with real-time data on the use of their vehicles and help manage fleets.
Commercial electric vehicle company Electric Last Mile partners with Geotab to enable telematics solutions
24/03/2021
Electric Last Mile, Inc. (ELMS), a commercial electric vehicle manufacturer for last-mile delivery solutions partners with Geotab today to deliver a factory-fitted connectivity solution that will equip ELMS customers with the data to manage and optimize their vehicles.
Geotab partners with Lytx to bring surfsight video telematics to Geotab platform
24/03/2021
Lytx's product Surfsight AI-12 video technology integrates with Geotab's telematics platform, providing access to a dashboard camera solution offering insight into risky driver behaviour through a combination of Machine Vision (MV)+Artificial Intelligence (AI), sensors, and live video streaming. The Surfsight AI-12 offers distracted driving detection, audio and visual alerts and the ability to connect auxiliary cameras.
Shell Fleet solutions introduced Shell Telematics
23/03/2021
Shell Oil Products US, a commercial fleet fuel card provider, announced the launch of Shell Telematics. With the GPS vehicle tracking technology and integrated Shell fuel card data, Shell Telematics can provide data to fleet owners for increasing security, safety and productivity.
Digital Trucking insurer Koffie announced partnership with Samara for Fleet Safety and Insurance
16/03/2021
Digital Trucking insurer Koffie announced the partnership with Samara, a connected operations cloud company, to revolutionise Fleet Safety and Insurance. Koffie will offer Samara's platform as the exclusive telematics system for its insured motor carriers. Koffie provides an ongoing discount based on safety performance during the policy that can reach up to a 10% premium credit.
Acquisition of Ctrack South Africa by an affiliate of Convergence Partners for the price of $36.2 million
26/02/2021
Ctrack South Africa has broken away from Inseego following a purchase by an affiliate of Convergence Partners for the price of $36.2 million. Inseego divested Ctrack following a new demand for technology and Inseego's 5G business. After the acquisition, the business will continue in its current form and retain the Ctrack brand name.
Ag Leader Expands Full-Farm Data Solution by Connecting Operations Running Mixed Fleets
10/02/2021
Ag Leader expanded the full-farm data solution by allowing AgFiniti's users to connect information with John Deere's operation centre and Climate FieldView's systems. Users can do more data management directly from AgFiniti, including editing grower, farm and field names.
Teletrac Navman announced the launch of an AI dual dashboard camera 
27/01/2021
Leading global telematics SaaS provider, Teletrac Navman launched its AI dual dashboard camera, an AI-enabled smart dashcam with forward and driver-facing cameras that integrate fully with the company's TN360 platform. It can capture and analyse 100% of drive time and provide straightforward reports and video on demand.
Webfleet and Lytx collaborated to provide new integrated video-based soliton for enhanced driver and vehicle safety 
26/01/2021
The integration of Lytx's camera technology with Webfleet's fleet management system enables users to access and manage both their vehicles and their in-vehicle cameras via Webfleet, which increases safety and efficiency.
LEVC (London Electric Vehicle Company) announced the launch of LEVC Telematics, connected by Geotab 
07/01/2021
LEVC partnered with Geotab, the world's leading commercial telematics provider, to launch a new service LEVC Telematics. Customers can benefit from access to near real-time data to monitor their vehicles thanks to built-in telematics devices.
Lex AutoLease selected Masternaut to provide fleet management support in the UK
06/01/2021
Leading fleet management services and solutions supplier Masternaut – Michelin, has announced a long-term agreement with Lex Autolease. Masternaut will provide its connected vehicle technology solutions to the leading vehicle management and fleet leasing company, across its UK fleets and LCVs.
Nissan working to help introduce autonomous vehicle tech to UK cities
12/10/2020
Servcity is an enterprise that is made up of Nissan, amongst other partners, which works towards the incorporation of autonomous vehicles into an urban environment, by concentrating on technology, people and scalability. This project is financed by both the government and the industry.
Waymo will allow more people to ride in its fully driverless vehicles in Phoenix
08/10/2020
The self-driving unit of Alphabet has announced it would allow over a thousand people to start using its driverless cars in the Phoenix area, making it the first company to launch driverless vehicles to the public. CEO John Krafcik said 100% of the rides would be driverless 'in the near term', without giving a precise date.
New EV mileage reimbursement solution launched
30/09/2020
Nowadays, many companies are considering transitioning their fleet to electric vehicles,  yet they often have a hard time evaluating the market and lack knowledge about the subject. TMC has come up with TMC-e, a solution that aims to remove business uncertainty at the switch and manage mileage reimbursement.
Kia launches KiaMobility rental service
22/09/2020
This new service lets its users rent Kia vehicles for one day to a year. In the early stages, it will launch in Italy and Russia only, but it will be distributed across Europe in 2021. The Korean car maker had expressed in January 2020 it had aspirations to grow a diverse range of mobility services and to universalise electric vehicles.
Mack, Volvo, Samsara to Work Together on Integrated Telematics
08/09/2020
The 3 companies have engaged in an MoU to work on integrated connectivity solutions. The goal of this cooperation is to incorporate Samsara's embedded telematics data into Volvo and Mack trucks seamlessly, to analyse the data and improve fleet management.
EDF added to Crown Commercial Services EV charging framework
04/09/2020
The company will now be supplying electric vehicle charging networks to public sector organisations, after joining the UK government's commercial branch. Concretely, it will contribute to the central government, local authorities and hospitals with its charge points, dispensed by Pod Point.
Weigh station bypass services now include road safety, parking alerts
14/08/2020
Prepass Safety Alliance and Drivewyze are at present the only companies that have come up with weigh station bypass, also giving the drivers access to road and traffic information, as well as safety notifications, such as steep grades, low bridges or crash zone.
Michelin Unveils Maestro for Commercial Dealers, Fleets
12/08/2020
The North American division of Michelin has launched a digital platform to connect its service providers, fleets and the tire maker.  Maestro's goal is to ensure our customers' operations are running smoothly so they can focus on their core business, says Karen Schwartz, director of the digital services platform.
Dragintra gets a foothold in Germany
11/08/2020
The Belgium-based company is integrating the branch of fleet management activities of T.F-uhrpark-Consulting GmbH(TFC), located in Germany. Dragintra currently manages 55,000 vehicles in 23 countries, through its Fleet Pack software, designed to combine all aspects of mobility management in one tool and automate communication.
Shell launches telematics product with 'free' devices
10/08/2020
Shell Telematics is Shell's first step into the UK fleet telematics space. Its goal is to provide fleet managers with real-time insights like idling costs, fuel efficiency and journey optimisation, by using fuel card information and vehicle data.
Tata Motors unveils Fleet Edge solution for CVs
13/07/2020
The Indian automobile manufacturing company has launched a solution that seeks to improve the management of commercial vehicle (CV) fleets. Fleet Edge will be able to analyse large amounts of data and convert them into insights for track and trace, vehicle health, driving behaviour, real-time fuel efficiency and fuel loss alert.
INSIDE THE TRUCK DATA INTEGRATION: NAVISTAR, SAMSARA
09/07/2020
The truck OEM has announced it has come to an agreement with Samsara, which will be bringing Navistar's telematics data into its platform. This cooperation lets customers use Samsara's fleet management service and Navistar's connected solution, through a single factory-installed device.
Geotab and Ford expand integrated telematics solution into Europe
08/07/2020
The solution that was already available in North America, will now be branching out its operations into 15 European markets. The latest version enables the customers to have a unified view of their entire Ford fleet, and thus increases efficiency as well as productivity.
Toyota launches mobility solutions brand Kinto in Latin America
07/07/2020
The label will firstly be introduced in Brazil and Argentina in June, to then be more widely distributed in Uruguay and other countries. It intends to provide vehicle sharing and fleet management services for individuals and corporate customers. Furthermore, it will also include insurance, connected vehicles and telematics-related services.
Autonomous vehicle control tower project receives funding in Ski, Norway
30/06/2020
The CONNECTING project pursues to make control operations of self-driving vehicles and fleets happen remotely, via a control tower. The programme has been awarded a 4 million NOK financing from Nordic Innovation. Through this enterprise, the partners will work on developing protocols and software to make the control towers a reality.
Ford: Customers offered connected vehicle services for free
24/06/2020
By using the FordPass app, customers can look into vehicle health, fuel and oil levels and range, and are able to lock and unlock doors. Additionally, drivers can start the engine remotely and they receive alerts for important issues, such as low tyre pressure or a failed lightbulb. Moreover, it can show the vehicle's precise location.
Is remote working the new 'norm' for fleet management?
08/06/2020
Lockdown measures employed during the coronavirus crisis have resulted in thousands of fleet managers running vehicles from their homes.
Targa Telematics is selected as FCA technology partner for fleet management services
05/06/2020
Targa Telematics and Fiat Chrysler Automobiles have signed a multi-year agreement for fleet management solutions for business customers in the European market.
Daimler Trucks North America Partners with Platform Science to deliver advanced on-vehicle software solutions
05/05/2020
Daimler Trucks North America (DTNA) today announced its partnership with Platform Science, the developer of a leading platform for on-vehicle mobile applications offering advanced fleet management software solutions.
AERIS LAUNCHES SMART FLEET CONNECTED PLATFORM FOR END TO END TELEMATICS
01/05/2020
The offering manages fleets on a single platform and comes with unique features to help maximize fleet efficiency and operational excellence.
Lockdown leads to digitisation of fleet services
22/04/2020
The digitisation of fleets services is rapidly expanding as fleet decision-makers adapt to the COVID-19 crisis, says the Association of Fleet Professionals (AFP).
Octo Telematics and Infoblu provide mobility data to prevent COVID-19 spread
15/04/2020
Through a jointly developed data platform called Mobility DataLab, telematics and big data company Octo Telematics and traffic data company Infoblu want to provide data on the movement of people and goods in Italy, with the sole purpose of making available reliable traffic flow information.
Verizon Connect integrates video to improve fleet safety management
17/03/2020
Verizon Connect has launched an integrated video solution aimed at helping fleets operating in the UK, Ireland, the Netherlands and Australia reduce risks and improve safety.
Zonar Launches Uptime and Performance Enhancing Fleet Health Solutions Suite
16/03/2020
FaultIQ provides real-time visibility to fault data from an entire vehicle with a recommended action plan regardless of the vehicle or asset manufacturer.
Oxbotica and Cisco partner to resolve autonomous fleet data challenges
28/02/2020
The companies claim OpenRoaming offers the ability to unlock solutions to the large data transfer challenge for fully connected autonomous vehicle fleets.
Singapore aims to electrify half of the bus and taxi fleet by 2030 and achieve a 100% cleaner energy bus fleet by 2040 
18/02/2020
The Land Transport Authority (LTA) of Singapore will electrify half of its bus fleet by 2030 and achieve a 100% cleaner energy bus fleet by 2040. Their taxi fleet operators have also set targets to electrify half of the total taxi fleet by 2030.
Upstream Security Partners with Microsoft to Defend Against Automotive Cyber Threats
01/02/2020
The integration between the Upstream C4 platform and Microsoft Azure Sentinel enables threat detection. Alerts from Upstream C4 can be used to automate responses based on an OEM vehicle manufacturer's or connected fleet's unique security policies.
Geotab and Eleos launch fully integrated, highly customizable fleet management solution for Class 8 application
16/01/2020
Geotab, a global leader in IoT and connected transportation, and Eleos, a pioneer in software as a service (SaaS) for transportation, today announced the availability of UNIFY.
Avis expands European connected fleet with 22,000 FCA vehicles
01/01/2020
The deal will see more than 22,000 connected Fiat, Jeep, Alfa Romeo, Lancia cars and Fiat Professional LCVs deployed by the end of July 2020, of which some 8,000 will be available by the end of March.
Toyota partners with Grab for fleet maintenance
19/12/2019
Toyota Motor is partnering with Grab to provide a one-of-a-kind vehicle maintenance service to 1,500 cars in the ride-hailing company's fleet in Singapore, called Total-care.
Vimcar start-up secures €12 million to fund fleet management platform
19/12/2019
Berlin-based fleet management start-up Vimcar has secured a €12 million round of investment led by the Munich venture capitalist Acton Capital Partners with participation from UVC Partners, Atlantic Labs and Coparion. The start-up will utilise the fund to expand its fleet management platform. Since its instigation, the company has raised a total capital of €18 million.
Fleet Complete Continues Global Expansion with Acquisition of CSI
11/12/2019
On the heels of its successful launch with AT&T Mexico in October this year, Fleet Complete has selected CSI as its partner to accelerate growth in the region. Headquartered in Merida, CSI is a top telematics provider in the Mexican market, offering fleet management solutions that help lower operating costs and boost driver and vehicle safety.
Daimler offers launches usage-based leasing product for trucks in 2020
29/10/2019
The industry's first "pay-as-you-drive" leasing financing will be used for trucks in the USA from 2020. Daimler Truck Financial, part of the business field of Daimler Mobility, presents the telematics-based financing option "Dynamic Lease".
28 October 2019
Jaguar-Land Rover Partners With Fleetonomy
Tel Aviv-based car fleet management startup Fleetonomy Ltd. has signed a collaboration agreement with Jaguar-Land Rover and its investment arm InMotion Ventures, the company announced Monday. Under the agreement, Fleetonomy will provide Jaguar with technology to launch and operate its premium electric chauffeur service Havn.
28 October 2019
ALD announces two solutions in France
ALD Automotive has launched two new services in France at its recent BlueFleet event at the Autodrome of Linas-Montlhéry. Together with more than 1,000 customers ALD announced that the Business Intelligence solution, which has already been launched in Belgium and the UK, is now also available in France. Business Intelligence is a tailor-made audit offer that supports customers to generate TCO optimisation with attention to cost elements but also the energy mix and a sustainable fleet programme development. The second service that ALD Automotive presented for its French home market, is related to a smarter insurance based on connectivity.
25 October 2019
TomTom Telematics is now Webfleet Solutions
Following its acquisition by Bridgestone, TomTom Telematics has been rebranded as Webfleet Solutions
21 October 2019
Konexial acquires Axle Technologies' ELD and Fleet Management Roster

Konexial announced the acquisition of Axle Technologies' complete roster of ELD (Electronic Logging Device) and Fleet Management customers.
21 October 2019
AT&T and Fleet Complete launch telematics service in Mexico

Telecommunications giant AT&T and Fleet Complete have launched a telematics service in Mexico.
21 October 2019
Geotab and Ford launch integrated telematics solution

Geotab, an IoT and connected transportation company, now offers the Geotab Integrated Solution for Ford Vehicles. Integrating Ford vehicle data into the MyGeotab platform gives fleet managers one dedicated portal with powerful tools to process data from vehicles with an embedded modem as well as those which require a third-party device.
17 October 2019
Surfsight HD in-cab camera joins Geotab Marketplace

The Surfsight AI-12 is now available in the Geotab Marketplace, a growing portfolio of mobile apps, software add-ins and hardware add-ons that enable Geotab customers to better manage their fleets.
10 October 2019
Toyota buys Inchcape Fleet Solutions for £100m
Inchcape has agreed to sell its UK vehicle fleet management and fleet funding division Inchcape Fleet Solutions (IFS) to Toyota for £100m.
10 October 2019
Zurich-based fleet management startup Avrios raises €12.8 million in Series B funding round

Zurich–based Avrios International AG is a fleet management company with over 90,000 vehicles for its business customers. Founded in 2015, the startup recently raised €12.8 million in a Series B funding round led by Swisscom Ventures and Edenred Capital Partners, with additional funding from existing investors Lakestar and Notion Capital. Columbia Lake Partners also participated in the round.
8 October 2019
Dealerware now preferred fleet software vendor for Jaguar Land Rover

Jaguar Land Rover Austin general manager Damon Spears says that his company's use of Dealerware fleet management software has allowed it to know the most important information about its fleet in real time.
7 October 2019
SkyBitz, Omnitracs Form Fleet Telematics Partnership

Trailer-tracking provider SkyBitz and in-cab technology supplier Omnitracs have formed a partnership to offer expanded fleet management services to joint customers, the companies announced Oct. 7.
7 October 2019
Volvo Partners With Geotab to Offer Integrated ELD

Volvo Trucks highlighted its investments in connected vehicle technology and introduced a fully integrated electronic logging device for its trucks through a partnership with telematics firm Geotab. The new ELD option, Geotab Drive for Volvo Trucks, combines Volvo's factory-installed telematics hardware with Geotab's ELD application.
4 October 2019
Omnitracs Announces Rollout of Unified Technology Platform
Trucking technology supplier Omnitracs announced the launch of its Omnitracs One fleet-management platform, which unifies its various in-cab and back-office systems into a single offering.
27 September 2019
PSA mobility products address fleet management in North America

PSA Group is building on its strategy to make a comeback in North America by offering mobility products before resuming car sales. Its latest target? Fleets.
27 September 2019
Toyota, Motorq Partner on Connected Fleet Data
Motorq, a connected-car data and analytics software platform company, and Toyota Motor North America are collaborating to help fleet owners and managers of Toyota vehicles derive better business intelligence from their connected fleets.
25 September
Edenred acquires EBV Finance
Edenred, the global leader in payment solutions for the working world, has signed an agreement to acquire EBV Finance, a Lithuanian company specialized in tax refunds for European transportation companies. 
20 September 2019
KT, Hyundai Motor develop fleet management system for electric buses

South Korean operator KT and Hyundai Motor have jointly developed a fleet management system for electric transit buses in Korea. The two partners plan to apply the system to buses in Seoul this year, The Korea Times reports, citing a Hyundai statement. The system is designed to provide real-time tracking of the electric buses' location, battery status and operation history. The system will also collect big data.
20 September 2019
Teletrac Navman survey finds 24% of fleets still use paper logs

The survey of 500 participants found that Electronic Logging Device (ELD) adoption at present is consistent with 2018, despite the rapidly approaching AOBRD transition deadline. While 66% use ELDs to track Hours of Service (HOS), 24% admitted to still using paper logs and 19% using AOBRDS.
12 September 2019
SmartDrive snaps up $90M for in-truck video telematics solutions for safety and fuel efficiency

SmartDrive, a San Diego-based provider of video-based telematics and transportation insights, has snapped up a round of $90 million.
12 September 2019
Fleetcor's next steps in fleet payments
Business payments provider FleetCor Technologies, Inc. has been moving "beyond fuel" with recent initiatives that will help the company expand its footprint with open-loop cards and digital payments, as it continues to combat rising fuel-card fraud.
11 September 2019
TomTom Telematics to be renamed Webfleet Solutions

Bridgestone is renaming its recently acquired TomTom Telematics division as Webfleet Solutions from 1 October 2019 to recognise its work on mobility and fleet solutions.
11 September 2019
Vodafone and Geotab partner for better fleet management

Vodafone Business and Geotab have concluded a strategic collaboration agreement, the result of which is the creation of Vodafone Business Fleet Analytics, aimed at improving fleet management. The news was released at the start of the IAA Frankfurt Motor Show 2019.
9 September 2019
Uber will spend $200 million to expand its Uber Freight trucking venture

Uber will invest $200 million annually and hire thousands of employees to bolster its two-year-old long-haul trucking venture, Uber Freight, the company, announced today.
1 September 2019
AXA launches Malaysia's 1st telematics services

AXA Affin General Insurance Bhd continues to expand its payer-to-partner strategy through its strategic partnership with Hap Seng Trucks Distribution Sdn Bhd (HSTD) and Hap Seng Credit Sdn Bhd (HSC). This collaborative initiative aims to introduce AXA FlexiTruck as the first telematics commercial vehicle insu-rance in Malaysia to inculcate safe driving behaviour among Fuso light commercial vehicle (LCV) truck drivers and help them understand their driving habits better through the installation of telematics security device.
14 August 2019
Ford enhances fleet-management platform with Spireon technology

Spireon launched FleetLocate for Ford, which offers GPS tracking for fleets operating supported Ford vehicle models. Leveraging the Ford open-platform Transportation Mobility Cloud (TMC), FleetLocate for Ford can enable mobile asset management and driver behavior monitoring, as well as delivering actionable insights to inform business decision making, without the need for aftermarket hardware.
12 August 2019

Microlise unveils telematics offering for smaller fleets

Microlise has launched Focus, a telematics solution designed for smaller fleets.
7 August 2019
Lytx Adds Hardware Health Monitoring

Lytx has begun offering a hardware health monitor that will help fleet managers identify devices that aren't working properly, the video telematics provider announced.
5 August 2019
Aurelius Equity to acquire BT fleet management unit
European investment group Aurelius Equity Opportunities will acquire the fleet management operations of BT Group. The purchase price isn't disclosed. The deal's set to complete in the second half of the year.
2 August 2019
Michelin Joins Urban Freight Planning Partnership

Michelin North America has joined Seattle's Urban Freight Lab, a public-private partnership associated with the University of Washington's Supply Chain Transportation and Logistics Center.
23 July 2019
New MiX Telematics Survey Finds 1 in 8 Trucking Fleets Still not ELD Compliant
Three-fourths of companies surveyed have already implemented an ELD solution in compliance with the ELD mandate. Among those who have implemented. Four-fifths consider their ELD solution to be full-featured, offering compliance alongside many other features. The balance consider their ELDs to be entry-level, compliance-only tools. One-fourth of companies surveyed have not implemented an ELD solution. Among the 12% (1 in 8) who have not yet implemented, three-fourths plan to do so by December 2019.
22 July 2019
Trakm8 expands in Ireland
Trakm8 will now supply telematics, vehicle cameras, and optimisation and fleet management solutions beyond its UK-based work. It has signed up as an associate member of the Freight Transport Association Ireland (FTAI).
22 July 2019
Safety Vision becomes a Geotab reseller
Top international mobile surveillance industry leader Safety Vision, LLC, has committed to being an authorized reseller of the #1 telematics provider in the world, Geotab Inc. The combination of Safety Vision's video analytic solutions with Geotab's vehicle diagnostic software helps create a complete solution for maximum efficiency in fleet management.
19 July 2019

Wex Europe extends Esso Card acceptance network in UK

Provider of the Esso Card portfolio, WEX Europe Services, has announced its new partnership agreement with the leasing division of Pendragon PLC; Pendragon Vehicle Management.
19 July 2019

SafeDrivePod app ensures drivers cannot use smartphones while driving
In partnership with SafeDrivePod, NexTraq is offering a solution that ensures drivers cannot use their smartphone or tablet while driving. Here's how it works: a small, self-adhering pod no larger than a coin is mounted somewhere on the vehicle. An app is downloaded from the App Store or Google Play to the tablets or smartphones used by the drivers of the vehicle that shuts off all access to apps while driving. NexTraq is a subsidiary of Michelin offering telematics services.
17 July 2019
Fontaine to offer Lytx video telematics pre-wire packages for major truck brands
Lytx, a leading provider of video telematics, analytics, safety and operational efficiency solutions for commercial and public sector fleets, today announced that Fontaine Modification will offer pre-wiring packages for Lytx fleet solutions on major truck brands including Ford, Hino, International, Volvo, Freightliner and Kenworth. Fontaine is North America's most comprehensive provider of post-production truck modification services for OEMs, dealers and fleets.
16 July 2019
idem equips DHL's fleet with telematics across Europe
DHL is equipping its fleet of trailers across Europe with telematics systems from idem telematics.
9 July 2019
WEX's mobile fuel pamyents now operational at Shell stations
WEX's DriverDash mobile payments app is enabling the transactions at about 13,000 Shell stations. WEX struck a similar deal in June 2018 that enabled mobile payments at 11,000 Exxon and Mobil stations.
9 July 2019
Orbcomm's ELD solutions receives third-party verification
Orbcomm's Pro-400 fleet management solution was independently verified by FPInnovations (PIT Group) to be fully compliant with the Electronic Logging Device (ELD) Mandate issued by the U.S. Department of Transportation's Federal Motor Carrier Safety Administration (FMCSA).
8 July 2019
Telematics group Trakm8 blasts sales team as it swings to a loss
Telematics and vehicle tracking group Trakm8 Holdings PLC (LON:TRAK) has blasted its sales team after it swung to a loss last year.Losses totalled £3.6mln in the 12 months ended 31 March 2019, down from a small profit of £0.5mln a year earlier.
8 July 2019
Apex BI helps MiX aggregate telematics data
Global fleet and mobile asset management solutions provider MiX Telematics Africa is reaping the benefits of a strategic collaboration with business intelligence (BI) firm Apex BI, which helped it to control and monitor its telecommunications expenditure. Apex BI provides technology expense management solutions to all sectors of the market, including telecom carriers and service providers.
8 July 2019
Verisk now has 100 billion miles of driving data
Verisk (VRSK), a leading data analytics provider, announced today that its Verisk Data ExchangeTM (VDE) has collected 100 billion miles of driving data from consenting customers in the past three years.
2 July 2019
EG Group sells fuel cards business to WEXBlackburn-based petrol forecourt retailer EG Group has completed the sale of its fuel card business to a US-headquartered financial technology service provider. WEX has snapped up the Go Fuel Card business which is headquartered in Breda, Netherlands, with approximately 200,000 proprietary cards in circulation across the Netherlands, France, Belgium and Luxembourg.
27 June 2019
Nissan, Dongfeng in talks to form fleet-management venture with Didi
Nissan Motor Co and its China partner Dongfeng Group are in talks with Didi Chuxing to launch a joint venture to manage car fleets for Didi's ride-hailing and car-sharing services, five people familiar with the discussions told Reuters.
27 June 2019
LeasePLan's CEO says fleet managements' role has changed to include all travels

26 June 2019
Arrive inks telematics deal with TomTom to slash bus emissionsEuropean passenger transport company Arriva will install TomTom telematics systems in up to 15,000 buses, in a move that could reduce carbon emissions by 72,000 tonnes each year.
26 June 2019
Spiffy Inc. receives $10m funding, for "FMaaS"
With a $10M+ fund raise, Spiffy is expanding into six new markets with Fleet Management as a Service (FMaaS) and rolling out FMaaS in existing Spiffy markets.
25 June 2019
Smart gas station opens in Shanghai
By the end of July, some 100 CNPC petrol stations will include 'smart filling' – a new process that uses the Internet of Things, cloud technology and intelligent sensors to make sites smarter, reducing fuelling time from six to two minutes.
24 June 2019
ERoad reaches production milestone
ERoad recently installed its 100,000th telematics unit, according to a company press release.
24 June 2019
Fleetcor's Comdata reaches record milestones
Comdata Inc., a FLEETCOR company and world leader in payment innovation, announced today that its dual-sided OnRoad Card and mobile app has reached several milestones since the program's launch in 2018. Over 40,000 cards in use with over 10,000 average daily mobile app users and a rollout of new features
20 June 2019
Edenred launches payment solution for commutingGlobal payment solutions specialist Edenred has launched Ticket Mobilité, a mobility voucher that can be used for home-work commuting in France. This new solution, inspired by the principle of the meal voucher, will cover the cost of traveling between home and work, in the form of an allowance for sustainable mobility that will be made available through the mobility voucher. According to Edenred, Ticket Mobilité is at the crossroads between the company's two main business lines: Employee benefits and Fleet & Mobility Solutions. 
19 June 2019
EV fleet and energy management company launches planning tool to ease electric transition
Electriphi, an electric vehicle (EV) fleet and energy management company, has launched a fleet electrification planning tool that gives customized analysis to help plan the electric transition. The tool is a self-serve web-based application that lets fleet managers break down factors affecting operations, fueling and infrastructure.
13 June 2019
WEX, ChargePoint Boost EV Charging for Fleets Nationwide
WEX, a leading financial technology service provider, and ChargePoint, the world's largest electric vehicle (EV) charging network, have signed a deal to expand electric vehicle charging to fleets throughout the U.S. Under the agreement, WEX and ChargePoint have developed and deployed an EV payment system that allows up to 11 million WEX Fleet card holders to pay for charges at more than 66,000 places to charge on the ChargePoint network.
6 June 2019
Geotab completes BSM acquisition, reaches 1.7M telematics subscribersGeotab announced the completion of acquiring BSM Technologies, which provides a telematics and asset management system used by more than 165,000 vehicles across government and private fleets in Canada and the United States.
31 May 2019
Audi collaborates with Fleetonomy for end-to-end fleet management
Fleetonomy, an AI-based fleet management solution, announced that Audi Business Innovation GmbH has completed a successful project with the start-up company which focused on operational management of Audi's multi-service mobility offering.
20 May 2019
AI could help fleets with document identification, says FleetCheckFleetCheck is predicting that the first widespread use of artificial intelligence (AI) in fleet management is likely to be to identify common documents.
Neil Avent, IT director at the fleet software company, explained that AI was good at looking for patterns within clearly defined boundaries, so would work well for this kind of task.
13 May 2019
Sequans and Momentum IoT Partner on Cloud-Based Telematics Solution for Fleet Managers
LTE for IoT chipmaker Sequans Communications S.A. (NYSE: SQNS) and Momentum IoT, fleet management hardware and software solutions provider, have joined forces to add LTE-M connectivity to the Momentum IoT Eagle 1 telematics tracking device for a total solution that makes fleet management more user-friendly and more cost-effective. The Momentum IoT Eagle 1 allows fleet managers to monitor and track the status of virtually everything in their fleets, from location and fuel consumption to maintenance problems.
6 May 2019
ERM Partners with Altair to improve business models for deploying vehicle telematics and asset tracking with low-power solution
Altair Semiconductor (altair-semi.com), a leading provider of cellular IoT chipsets, announced it is partnering with ERM Advanced Telematics, a global provider of automotive technology and IoT solutions, to develop a new range of low-powered and installation-free automotive IoT solutions.
3 May 2019
Connexas Group acquires Seven Telematics
Connexas Group, a leading provider of technology-enabled, fleet management and mobile worker solutions, is today announcing the acquisition of Nottinghamshire-based Seven Telematics. Building on its strong financial results, the deal will see Northampton-based Connexas Group annual revenues increase to over £20m, with the business servicing in excess of 700 customers and fulfilling well over 100,000 connections in the UK and overseas.
2 May 2019
Verizon Connect adds roadside assistance to telematics platform
Verizon Connect has partnered with a national insurance company to add Roadside assistance to its existing Reveal fleet management software platform.
23 April 2019
KeepTruckin raises $149 million in Series D round
US-based KeepTruckin today announced it secured $149 million in a Series D investment led by Greenoaks Capital, with participation from existing investors IVP, GV, Index Ventures and Scale Venture Partners. The latest round brings the company's total funding to $228 million. KeepTruckin powers one of the world's leading networks of connected trucks, helping more than 250,000 vehicles and over 50,000 for-hire carriers run more efficiently, safely, and reliably.
15 April 2019
The shutting down on 3G networks could leave fleet technology solutions powerless
Providers are in the process of shutting down older 3G cellular networks, and that means the fleets running equipment on these networks could see disruptions if they don't upgrade before the 3G networks disappear. It's time to join the 5G revolution. So we've been told. If you've seen the ads on television, providers are rolling out their 5G technology across the country, but trucking isn't quite ready for 5G just yet. In fact, based on conversations, much of trucking is still not ready for 4G.
8 April 2019
Geotab to acquire public fleet-focused BSM technologies
The joining of two telematics firms will add thousands of government vehicles to Geotab's customer base and BSM products to its ecosystem. In return, BSM customers get access to Geotab's tools, marketplace and expertise. BSM provides telematics and asset management software to more than 165,000 vehicles – Geotab has over 1.5 million active devices.
24 March 2019
Recent study finds ELD mandate had no significant impact on crash rates
While the electronic logging device (ELD) mandate has indeed improved hours of service (HOS) compliance, a recent study found that the mandate's potential safety impacts, which are often discussed, have not come to pass. (Figures in article)
19 March 2019
Geotab awarded World's largest telematics contract by General Services Administration
Geotab has announced it has been awarded the largest single-source telematics contract to date by GSA Fleet, a division of GSA (General Services Administration), which provides centralized procurement for U.S. federal agencies. With one of the largest non-tactical fleets in America, GSA Fleet will equip its 217,000 vehicles with Geotab's trusted fleet management technology.
13 March 2019
I.D. Systems to Acquire Pointer Telocation, combined company with >500K subscribers
Combined Company with 500,000+ Monthly Subscribers at Closing and Expected 600,000+ Subscribers by End of 2019
27 February 2019
ORBCOMM investor presentation

26 February 2019
CalAmp buys Tracker
Technology company CalAmp has bought Tracker for €10m. The telematics business will be aligned with LoJack Italia, helping to drive CalAmp's European expansion.
8 February 2019
VW acquires 60% stake in FleetLogistics
Its financial services unit said on Friday that it has bought, for an undisclosed sum, a 60 per cent stake in Bavarian-based FleetCompany, which operates in more than 70 countries under the name FleetLogistics. Tüv Süd, the former owner, will hold on to the remaining shares. CarMobility, a VW subsidiary, will be merged with FleetLogistics, which has a portfolio of about 200,000 vehicles. 
5 February 2019
Fleet registrations in UK fall for fifth month running
The latest figures from the Society of Motor Manufacturers and Traders (SMMT) show that demand from fleet buyers fell 3.4% last month to 86,559 units while the sub-25 'business' registrations segment was down 33.5% to 3,076 cars.
5 February 2019
Fines and penalties incurred by fleet drivers hit £15.3m
The percentage of company car and van drivers incurring penalties for minor offences, such as bus lane and parking misdemeanours, rose 22.7% year-on-year, according to annual figures from Lex Autolease.
5 February 2019
Mitsubishi adds telematics to Triton pickup
As part of its newly introduced Triton range the Japanese importer will now offer fleet buyers the option of equipping light commercial utilities with the cost-saving – and potentially life-saving – technology. For Mitsubishi, it's not only a way of ensuring its fleet customers track and monitor fleet servicing requirements and driver behaviour, but to also grow its presence in a market currently dominated by Toyota and Ford.
4 February 2019
TSP ViriCiti receives $5.7m funding
Energy Impact Partners (EIP) invested $5.7 million in ViriCiti, in a Series A round of funding. The investment in the EV fleet efficiency technology company is EIP's first in a Europe-based firm. ViriCiti has developed and deployed a telematics platform for monitoring and managing electric bus and truck fleets, enabling fleet operators to optimize battery and vehicle performance. The company currently serves more than 50% of the e-bus market in Europe and North America
4 February 2019
ELD adoption fails to reduce truck accidents study shows
ELDs were supposed to reduce driver fatigue and make roads safer, but a recent report suggests that any benefits may have been offset by an increase in unsafe driving behaviors.
4 February 2019
LeasePlan USA launches first voice-enabled virtual assistant for fleet drivers

4 February 2019
Trakm8's revenues hit by Brexit
In a trading update, the fleet management and dashcam systems firm said revenues for the year ending 31 March 2019 were expected to be 25% to 35% lower than last year, which it blamed on Brexit uncertainty delaying contracts.
29 January 2019
Q&A with Bridgestone on their TomTom's Telematics BU acquisition

27 January 2019
Investor argues TomTom is still undervalued after Telematics BU sale
Telematics generated only 20% of the entire company's revenue.
24 January 2019
Chevin launches maintenance app
Designed for use on a tablet or smartphone, The Workshop Hub is a web-based app that providing greater accessibility for technicians to view assignments either within the workshop or remotely, out in the field.
21 January 2019
Trace Systems and Labyrinth Logistics Consulting acquired by Big Change
Fleet management software provider Trace Systems and logistics firm Labyrinth Logistics Consulting have been acquired by technology company Big Change. The deal for Trace, which works with fleet operators across the UK, will see its management capabilities integrated into Big Change's Job Watch programme, with Trace founder Bill Davies working as an advisor.
17 January 2019
SGS France develops new services for fleets
The inspection specialist is targeting fleet sector with new services, installing black boxes and providing platform.
16 January 2019
Russian fleet market expected to grow 5% in 2019
According to automotive statistics and analysis providers Autostat, fleet sales represented 13% of total sales, i.e. around 235,000 units. While that percentage has remained stable for a while, renewed market dynamism means that the absolute figure has increased significantly. As recently as 2017, half-year corporate new-car sales in Russia, while also representing 13%, only amounted to 82,645 (roughly 165,000 on an annual basis). 
15 January 2019
ETC expands to carsharing
International automotive technology vendor ERM Advanced Telematics, whose technologies and products are sold in more than 65 countries worldwide, is expanding its efforts to penetrate the global carsharing market. The company's devices are already installed in thousands of shared cars in India and Israel. ERM is supplying carsharing companies with telematics products from its StarLink products line, with optional add-on features and required adjustments such as wireless communications technologies like Bluetooth, WiFi, and RF. Other complementary add-on products from ERM's production lines can be tailored to meet a whole range of needs of this fast-growing automotive sector.
14 January 2019
Connexion Telematics equip GM vehicles with fleet management software
Smart car technology developer Connexion Telematics (ASX: CXZ) has announced its fleet management software is now in operation for General Motors Corporation. The Melbourne-based company today advised the market that its OnTRAC software has been launched and commissioned for the multinational car manufacturer's Courtesy Transportation Program (CTP). To date, Connexion has reported more than 69,900 registrations for the software, including 11,548 enrolments for the Cadillac Courtesy Transportation Alternative (CTA) program.
3 January 2019
Michelin and Bridgestone show interest in acquiring TomTom Telematics
According to a Dutch financial paper, Michelin wants to add TomTom's telematics unit to its Michelin Solutions portfolio. Pamplona Capital Management are also in the race as well as a second unidentified investment company. Price is suggested between 1 and 1.5 billion euros.
28 December 2018
a16z and General Catalyst invest $100m in Samsara at 3.6bn valuation
Sensor Data platform startup Samsara confirmed that previous investors a16z and General Catalyst had closed a late-stage funding round of $100m. The valuation of Samsara is now $3.6b. "Samsara appears to be doing well: Sekar wrote that the company grew its revenues by 250% in 2018. Samsara offers a wide range of data, information, and telematics solutions for industrial applications: in transportation, this largely means sensors ranging from ELDs to cameras and diagnostics, software for mobile devices, broadband connectivity, and cloud computing resources."
28 December 2018
Hitachi wants to buy Polish leasing and vehicle-fleet operator Prime Car Management
Hitachi Ltd. is seeking to buy Polish leasing and vehicle-fleet operator Prime Car Management SA, potentially setting up a bidding war between the country's largest lender and the Japanese manufacturing conglomerate.
24 December 2018
Trimble recently acquired a fleet management provider Veltec

21 December 2018
LATAM outlook

21 December 2018
To follow: Telematics survey published in January 2019:

20 December 2018
Flotauto's guide to TSPs

19 December 2018
VW acquires majority stake in WirelessCar from Volvo
The Volkswagen Group is acquiring a majority stake in the Swedish telematics specialist WirelessCar from Volvo with a view to making further advances in fleet connectivity.
The group is acquiring a 75.1% stake. Completion is expected in the first half of 2019 and is subject to approval from antitrust authorities.
19 December 2019
Toyota partners with Grab for fleet maintenance
Toyota Motor is partnering Grab to provide a one-of-a-kind vehicle maintenance service to 1,500 cars in the ride-hailing company's fleet in Singapore, called Total-care.
19 December 2019
Vimcar start-up secures €12 million to fund fleet management platform
Berlin-based fleet management startup Vimcar has secured € 12 million round of investment led by the Munich venture capitalist Acton Capital Partners with participation from UVC Partners, Atlantic Labs and Coparion. The startup will utilise the fund to expand its fleet management platform. Since its instigation, the company has raised a total capital of € 18 million.
17 December 2018
Avis to deploy ID Systems tech on vehicle fleet
I.D. Systems and Avis Budget Group have executed a new purchase agreement to deploy 75,000 additional units of I.D. Systems' wireless rental fleet management systems in Avis Budget's vehicle fleet. I.D. Systems' wireless in-vehicle management system permits two-way data communications between a vehicle and various car rental operating systems.
Combined with Avis Budget's other existing technologies, I.D. Systems' rental fleet management systems will give Avis Budget virtual rent and check-ins for vehicles on a mobile device. I.D. Systems expects to begin delivering the hardware in the second quarter of 2019.
12 December 2018
Nationwide partners with Lytx to offer DriveCam
"Nationwide, one of the largest insurance organizations in the United States, announced a partnership with Lytx to offer its DriveCam safety program to long-haul trucking companies. With fatalities up nearly 5 percent in 2018 and distracted driving on the rise, Nationwide says the key to creating a safer driving environment is to instill safer driving habits. Nationwide will provide fleets with a three-month paid subscription for the Lytx DriveCam safety program and the Lytx Fleet Tracking program enhancement."
10 December 2018
Tencent-backed fleet manager G7 gets $320m in funding
A sizable funding round is poised to heat up a race to automate China's logistics infrastructure. Beijing-based fleet management company G7announced on Monday that it has banked $320 million to drive technological development, bringing its total capital raised to around $500 million.
G7,  which runs a proprietary connected platform for trucks, shippers, fleet manager and drivers, received the proceeds from lead investor HOPU Investments, one of the most high-profile private equity firms in China.
8 December 2018
Trakm8 Shares jump 20%
Shares of Trakm8 Holdings PLC (LON:TRAK) shot up 20% on Thursday. No reason is mentioned of why.
6 December 2018
MiX Telematics launches MiX Now
MiX Now tells business owners or managers where their vehicles and drivers are, reveals how vehicles are being used, and sends useful reminders and alerts, helping to improve safety, efficiency and compliance. And unlike other self-service telematics products, MiX Now is backed by an established global brand with more than 700,000 subscribers, has a simple sign-up process, and offers a great customer experience.
12 November 2018
TomTom attracts at least 3 bidders
TomTom has received at least three unsolicited takeover bids, people familiar with the matter told TMT Finance. The private equity groups CVC Capital Partners, Cinven and Silver Lake are all interested in taking the Dutch navigation company private.
11 November 2018
Samsara TSP amongst new US unicorns
Samsara, a fleet management provider founded in 2015, has reached valuation of $1.4 billion in 2018.
11 November 2018
BT preparing to sell fleet management division
https://www.telecompaper.com/news/bt-preparing-to-sell-fleet-management-division-report–1268686
BT is preparing to sell its fleet management operations in a deal which could raise hundreds of millions of pounds, Sky News has learnt. 
10 November 2018
ALD grows fleet size by nearly 10%
Full service leasing and fleet management company ALD Automotive has recorded a 9.8% year-on-year rise in its fleet size and announced a series of new initiatives to expand its portfolio of services. Reporting its results for the third quarter of 2018, ALD said it now manages 1.63 million vehicles worldwide, up from 1.49 million at the end of September 2017, and attributed its growth to investment in technology.
There's no mentioning of number of connected vehicles but: "LD has also entered the connected car space, via a new strategic partnership with Vinli. Signed in October 2018, this will give ALD access to Vinli's connected car expertise, which includes a cloud-connected car and data intelligence platform."
9 November 2018
ZED Connect shutting down its ELD program
Customers choosing the transfer will receive a free Stoneridge ELD device and one-year subscription to the Stoneridge ELD and IFTA service for free.
8 November 2018
ALD publishes mixed results in 2018Q3 – Managed fleet shows 7.2% incraese
Societe Generale's subsidiary claims a managed fleet of 1.626 million vehicles, a total that has increased 7.2% since January and 9.8% compared to the end of September 2017. -No mentioning of share of devices equipped-
7 November 2018
Berg reports 7.7 million of active units in Europe in Q4-2017, to reach 15.6 million by 2022
The top-15 vendors have today more than 100,000 active units in Europe. TomTom's subscriber base has grown both organically and by acquisitions during the past years and the company is the clear market leader on the European market and reached an installed base of about 708,000 units at year-end 2017. Masternaut is still in second place and had achieved an installed base of an estimated 250,000 units. Berg Insight ranks Verizon Connect as the third largest player in terms of active installed base with around 235,000 units. ABAX, Microlise, Gurtam, Viasat, Bornemann, Teletrac Navman, Trimble, Transics and OCEAN (Orange) also have more than 100,000 active devices in the field. 
6 November 2018
KeepTruckin creates app marketplace
Electronic logs and fleet managementplatform supplier KeepTruckin announced the launch of a central KeepTruckin App Marketplace.
4 November 2018
Mitsubishi Australia announces new cloud based fleet solution
Mitsubishi Motors Australia Ltd. (MMAL) has made an announcement confirming the launch of its new Fleet Management solution developed in partnership with Fleet Complete. The Mitsubishi Motors Fleet iQ has been designed to provide Mitsubishi's fleet customers a range of solutions and services to improve mobile resource visibility, uptime and safety while lowering the total cost of ownership.
2 November 2018
Volvo teams with Trimble for fleet management services
Volvo Trucks has partnered with Trimble Transportation Enterprise to collaborate on fleet management services.
1 November 2018
Mix telematics reports big jump in subscribers (note: not all fleet but most)
Fleet management group Mix Telematics has reported a solid set of results for the first half of its 2019 fiscal year ended 30 September, showing strong growth in subscriptions. This brings the total base to over 714,000 subscribers, up 12% year over year, it said. "Our over 18% year over year subscription revenue growth was broad-based, driven by uptake from our premium fleet customers globally. 
31 October 2018
South African Cartrack shows strong growth
On Wednesday, Cartrack published its interim results for the six months to August 2018, showing a 28% rise in subscribers to 849,772.
28 October 2018
SmartDrive announces Collaboration with Geotab
SmartDrive Systems, a leader in video-based safety and transportation intelligence, today announced a collaboration with Geotab to provide fleets with integrated solutions that leverage the SmartDrive® platform as a single on-board data collection hub.
26 October 2018
Uptake, Geotab partner for AI-powered fleet management
Industrial solutions software company Uptake and fleet telematics provider Geotab have partnered to develop a service to help fleets predict failures. By combining Geotab's hardware, which already captures data from about 100 different truck sensors, with AI-powered predictive analytics, fleets will have more precise insights into which components will fail, and when, according to an Oct. 25 press release.
25 October 2018
LeasePlan USA partners with Fleetcor for fuel card and vehicle maintenance programs
FLEETCOR Technologies, Inc.(NYSE: FLT), a leading global provider of commercial payment solutions, announced today two new agreements that expand its relationship with LeasePlan USA, one of the world's leading fleet management and driver mobility companies. First, LeasePlan has partnered with FLEETCOR as a preferred provider of its national commercial fuel card program. Under the agreement, FLEETCOR will manage and provide a variety of services supporting LeasePlan's new universal fuel card, including back-end system processing and billing. The product will be offered to LeasePlan's new and existing fleet management customers beginning in 2019. The partnership also enables FLEETCOR's North American fuel card clients to access LeasePlan's national account vehicle maintenance network of more than 70,000 service providers.
24 October 2018
INRIX announces extension of collaboration with BMW Group
INRIX, Inc., a provider of connected car services and mobility analytics, announced the extension of its collaboration with BMW Group to connect North American vehicles with INRIX driving services for real-time traffic, travel alerts and online routing.
Powered by the INRIX network of more than 300 million connected vehicles and devices, BMW ConnectedDrive® with Real-Time Traffic Information provides drivers with real-time and predictive traffic for routes, travel times, and accident and incident alerts. During a navigation session, INRIX also provides traffic-influenced rerouting for the most up-to-date travel information.
23 October 2018
Avis, Ford connect 35K vehicles
To make renting vehicles easier for customers and to improve efficiency, Avis Budget Group has formed a partnership with Ford Commercial Solutions to connect more than 35,000 Ford Motor Company vehicles in Avis Budget Group's U.S. fleet.
15 October 2018
Volvo launches fleet management solution through Amazon Alexa
The carmaker has created an Amazon Alexa skill dedicated to the needs of its fleet customers. The voice- or app-activated service gives access to a range of fleet management services, such as requesting specific vehicle information, booking a demonstrator, listening to the latest news from Volvo, and even requesting a meeting with a Volvo regional business sales manager.
12 October 2018
Arvento presents new B2C products
Arvento Mobile Systems launches 2 new products specifically designed for individual users in the Gitex Technology Week 2018. With more than 832.000 mobile devices and 76.000+ customers, Arvento has been Turkey's Fleet Telematics and IoT market lead for the last 13 years, and one of the major player in the Gulf and the CIS region. 
11 October 2018
A third of fleet managers find it hard to keep pace with a changing industry
Shell's Future of Fleet report reveals that 59% of fleet managers are excited about the role new technologies will play in their sector. However, 39% find it hard to stay informed. 42% say that staying competitive is the biggest challenge.
10 October 2018
MiX Telematics surpasses 700,000 subscribers
Mix Telematics announced it has surpassed the 700,000 subscriber mark. This milestone was achieved by continued growth in its key markets, which saw more than 22,000 net new subscribers added in the second fiscal quarter, ending September 2018. The split between fleet and asset tracking is not revealed.
8 October 2018
Trimble Acquires Brazil-based Veltec
Trimble (NASDAQ: TRMB) announced today that it has acquired privately-held Veltec, a fleet management provider that delivers solutions to transportation companies to improve safety and reduce operational costs. Veltec is headquartered in Londrina, Brazil. The acquisition of Veltec further expands Trimble's global footprint and extends Trimble's fleet safety and efficiency solutions to new markets. Financial terms were not disclosed. Veltec is said to serve more than 900 companies.
6 October 2018
Tata Motors first to install 1 lakh telematic systems on trucks in India
Tata Motors has achieved a new milestone in connected vehicle technologies by becoming the first Indian automobile company to install advanced telematics systems in 1 lakh medium & heavy commercial vehicles
4 October 2018
BlackVue Introduces Cloud API to Facilitate Fleet Telematics Software Integration
BlackVue Dash Cameras just introduced a new Cloud Application Programming Interface (API) primarily targeted at GPS tracking and fleet management solution providers.
4 October 2018
The Floow launches into telematics market
Leading telematics company The Floow enters into the world of commercial insurance fleet
3 October 2018
VW partners with Microsoft to create connected fleet
VW has entered a partnership with Microsoft as part of its strategy to become a mobility provider with a fully connected fleet of vehicles. From 2020 onwards the German car firm plans to manufacture more than 5 million Volkswagen brand vehicles per year that are fully connected and part of the Internet of Things in the cloud.
2 October 2018
Masternaut launches Pulse, a CLA plug-and-play telematics
Masternaut has launched a plug-and-play telematics solution that offers low-cost, hassle-free, pay-as-you-go service. The Pulse device has been designed for companies that want to implement simple telematics. The Pulse device plugs directly into the vehicle cigarette lighter. Since there is no hardwiring required, vehicles don't need to be kept off the road for installation, avoiding downtime. It offers GPS tracking, mileage expense reports and reports on speeding, journeys and utilisation. Fleets can manage both their permanent fleet and short-term vehicles in one place, on Masternaut's Connect platform.
2 October 2018
TomTom announces 2 deals with A) BMW and B) Groupe PSA
TomTom (TOM2) today announced that it has been awarded an extension to an existing deal to provide navigation components to PSA beyond 2020.
28 September 2018
ViaSat Group acquires Detector Group to expand presence in Spain
Viasat Group has acquired 100% of Grupo Detector to strengthen its presence in the Spanish market, in which it was already present through its subsidiary MobileFleet, the company reported. With this acquisition, the company increases its turnover by approximately 10 million euros, reaching approximately 70 million in 2017. In addition, 70 Detector professionals are added to the more than 650 of the group.
27 September 2018
TomTom plans to sell telematics unit to focus on maps in the light of increasing competition
TomTom is considering selling its fleet-management business to concentrate on competing head-to-head with Google in car navigation software, it said on Thursday. Shares in the Dutch company jumped by 17 percent to 7.25 euros on the news, but that only recovered about half of the one-day loss suffered last week when Google announced a far-reaching supply deal with a group of carmakers including Renault, Nissan and Mitsubishi. Shares in the Dutch company jumped by 17 percent to 7.25 euros on the news, but that only recovered about half of the one-day loss suffered last week when Google announced a far-reaching supply deal with a group of carmakers including Renault, Nissan and Mitsubishi.
26 September 2018
Fleet Complete and Toyota team up to drive fleet insights
Leveraging big data, powered by Toyota Connected Data Services, Fleet Complete's CONNVEX platform enables its fleet-owning customers to improve driver and vehicle safety, as well as reduce total cost of ownership and fleet downtime through real-time visibility of GPS, fuel level, odometer readings and tire pressure. 
18 September 2018
Ford to launch 2 new solutions for fleet customers in Europe
Ford announced it is bringing two new connected vehicle solutions to European fleet customers early 2019. Ford Commercial Solutions (FCS) will offer the ability to view data from connected Ford vehicles via  Ford Telematics. Ford recognises that some larger fleets may wish to work with their own in-house or third-party system providers to develop bespoke vehicle solutions to meet their needs. That is why Ford has designed Ford Data Services, which gives large company fleets, telematics service providers and fleet management companies direct access to valuable OEM-grade vehicle data.
14 September 2018
Verizon expands the use of 4G network to include connected vehicle and fleet data
Verizon will launch the world's first next-generation 5G service on Oct. 1 for residential customers in four cities, and has been expanding the use of its 4G network to include connected vehicle and fleet data. Verizon has been finding new uses for its 4G network, including connected vehicles, fleet, Internet of Things, and smart city services.
5 September 2018
Amazon order 20,000 Merzedes-Benz vans for new delivery service
Amazon Inc. is ordering 20,000 Mercedes-Benz vans from Daimler as part of a broad plan to build out its delivery fleet and have small businesses carry an excess supply of packages. The company expects to have more than 100 vans on the road by year-end, and will take delivery on all 20,000 vans by the end of 2019.
3 September 2018
Swiss AVRIOS has raised $14m for an AI-fueled fleet management platform
"Its platform, which focuses on passenger car and van fleets and is being used by ~700 customers (predominantly in Europe) to manage ~70,000 vehicles at this stage, is already using machine learning technology to help fleet managers stay on top of data related to car leasing costs."
3 September 2018
SAS Grup (RO) Acquired by  AROBS
AROBS Transilvania Software, one of the biggest software producers in Romania, has signed an agreement to take over SAS Grup, a smaller IT firm that specializes in fleet management services. SAS Grup owns the alarma.ro website and is currently one of the top three providers of vehicle fleet management services in Romania, serving over 2,200 local and international clients. Its portfolio includes telecom group Orange Romania, lender BCR, transport services provider Atlassib and courier firm DHL Romania. Following this transaction, AROBS becomes one of the biggest fleet management services provider in Central and Southeastern Europe, with over 6,500 clients and 85,000 vehicles monitored every day.
20 August 2018
SensLynx offering white label GPS fleet management system
SensLynx, provider of a wireless GPS fleet tracking and asset management system, has created a white label product offering for resale business owners.
18 August 2018
Avis fleet now has 100,000 connected cars
Avis Budget Group has surpassed the 100,000 connected car threshold globally. n the two years since the Avis mobile app's launch, usage has grown to more than 1.5 million transactions by more than 400,000 unique customers and has increased customer satisfaction ratings by 20 percent, the company said in release.
14 August 2018
Omnitracs builds custom Amazon Alexa Skill for fleet
Fleet management systems provider Omnitracs announced that its Data and Analytics team has completed an Amazon Alexa skill for P&S Transportation, a long-haul and regional flatbed trucking company based in Birmingham, AL. The fleet now has access to Omnitracs' Ivi (phonetically "Ivy") Fleet Manager private skill. The new voice-assisted analytics from Omnitracs is designed to allow for easier access to key business data and a more natural way of interacting with the information. 
7 August 2018
Uber doubles down on freight business
Uber Technologies Inc is creating a standalone business out of its long-haul trucking business, with plans to double its investment in the unit to drive growth ahead of a much-anticipated initial public offering.  The unit will be led by Lior Ron, co-founder of Otto.
5 August 2018
MIX Telematics added 15,000 subscriptions during last quarter
From transcript:"We also added over 15,000 net new subscribers during the quarter, bringing our total base up to 692,000 a year-over-year increase of 11%."
27 July 2018
Ituran buys Latin American telematics company Road Track
The Israeli vehicle location and control company will buy an 81.3% stake in Road Track for $91.7 million, at a company valuation of $113 million. Road Track's major customers include two global automotive manufacturers as well as car dealers, insurance companies, car financing companies and fleet operators. As of year-end 2017, Road Track had 550,000 subscribers.
10 July 2018
Mercedes to launch self-driving taxis in California in 2019
Mercedes-Benz has announced plans to launch a self-driving car pilot somewhere in Silicon Valley next year. The service is called "automated shuttle" but the fleet will consist of S-Class luxury sedans and B-Class hatchbacks
3 July 2018
PSA, Renault both want to launch a car-sharing scheme in Paris
PSA and Renaultare vying to offer a car sharing scheme in Paris to replace Autolib, the electric car sharing service run by French tycoon Vincent Bollore's group that was recently ditched by local authorities after a dispute. PSA will launch during the last quarter of 2018 a "free floating" car-sharing scheme in Paris. Renault already offers a car sharing service in France, "Renault Mobility" and operates 500 Zoe electric cars in "free floating" in Madrid.
26 June 2018
Geotab gives public access to data aggregated from hundreds of thousands of vehicles
https://data.geotab.com/connect
Geotab's new website uses Google BigQuery to grant access to datasets which provide insights surrounding smart city planning, improved productivity for businesses and safer communities. The data is aggregated from hundreds of thousands of vehicles with Geotab GO telematics device worldwide.  The data sets are fully anonymised and are categorised in relation to Urban infrastructure, weather and location analytics.
22 June 2018
Paris pulls the plug on Autolib, the electric-car sharing service
The city of Paris and other local governments decide to cancel their contract with Autolib's operator, Bollore SA, after the company predicted losses totalling 300 million euros over the next five years and asked tax payers to pick up much of the cost.
19 June 2018
Renault buys 75% stake in fleet-management startup
Renault SA's finance arm RCI Bank and Services has bought a 75% stake in iCabbi, a startup that focuses on dispatch management for taxi fleets. Ireland-based iCabbi's software allows fleet managers to calculate the most efficient routes for their drivers in real time. It is used by 70,000 drivers across the U.K., the U.S. and Canada, Renault said.
13 June 2018
Toyota invests $1 billion in Grab
Toyota is making its largest bet to date on ride-hailing with a $1 billion investment in Singapore's Grab. The Japanese automaker's investment values Grab, Southeast Asia's largest ride-hailing service, at just over $10 billion
12 June 2018
Geotab acquires FleetCarma
GeoTab has acquired the clean-tech solution provider FleetCarma. Specializing in Electric Vehicle (EV) telematics, FleetCarma is a forerunner in the electric vehicle industry, providing technology that has been critical to the adoption and operation of EVs for over 10 years.
12 June 2018
Uber partnership with fleetcor to deliver Uber Freight fuel cardComdata also involved it the scheme. FLEETCOR Technologies, Inc. (NYSE:FLT), a leading global provider of commercial payment solutions, today announced a partnership with Uber Freight, as part of Uber Freight's new Uber Freight Plus program, that provides eligible Uber Freight app users discounts and savings on fuel, maintenance, and tires. The Uber Freight Fuel Card is powered by Comdata, a FLEETCOR company and leader in payment innovation.
11 June 2018
Trackunit (DK) acquires Satrak (UK)
Satrak, a provider of security tracking and telematics products designed for both commercial vehicles and mobile plant focused on the construction sector, has been acquired by the Danish Trackunit in a multimillion-pound deal. Satrak has 23,000 units fitted to vehicles and construction plant throughout the UK.
9 June 2018
Freightliner launches two new electric trucks
Freightliner is the Daimler truck brand in the US and the best selling HGV brand. The eCascadia has up to 730 peak horsepower. The batteries provide 550 Kwh usable capacity, a range of up to 250 miles and have the ability to charge up to 80 percent (providing a range of 200 miles) in about 90 minutes. The Class 8 tractor is designed for local and regional distribution and drayage. The eM2 has up to 480 peak horsepower. The batteries provide 325 Kwh of usable capacity, a range of up to 230 miles and have the ability to charge up to 80 percent (providing a range of 184 miles) in about 60 minutes. The eM2 is Freightliner's electrified solution for local distribution, pickup and delivery, food and beverage delivery, and last-mile logistics applications. The announcement comes as Daimler Trucks North America (DTNA) explores proprietary solutions to meet the most promising target applications for electrified commercial vehicles, with the goal of starting production in 2021.
8 June 2018
Lyft re-organises its app to encourage more shared rides
The name Lyft Line is also being dropped in favour of simply 'shared ride'. Pooled journeys on ride hailing apps are a core component behind the growth of car pooling more generally.
7 June 2018
Ford establishes fleet vehicle data unit
Ford Motor Co has established a connected-vehicle business unit called Ford Commercial Solultions to serve secure data about commercial and police fleets as port of its cloud-based mobility initiative. Ford has also signed agreements with Geotab and Spireon, and will continue its existing relationship with Verizon Connect.
7 June 2018
WEX and Shell team up for commercial fleet cards
Corporate payment solutions company WEX, is collaborating with Shell to offer commercial fleet cards in the U.S. and Canada. Starting Aug. 1 of this year, the cards will be available for use by trucking operations.
5 June 2018
Omnitracs to join Verisk Data Exchange
Verisk, a leading data analytics provider, has announced a strategic alliance with Omnitracs, a global fleet management solutions company in the transportation and logistics industries. As the first large-fleet commercial telematics service provider to align with Verisk, Omnitracs will now offer its subscribers the ability to contribute data to the Verisk Data Exchange™ and apply analytics to the operational safety of their connected fleets.
31 May 2018
Very good article and stats on car sharing across the globe

31 May 2018
The Australian National Transport Commission (NTC) designs best-practice model for telematics
The National Transport Commission (NTC) is set to work with industry to design a best-practice model for regulatory telematics in heavy vehicles to improve safety, productivity and compliance.
30 May 2018
Daimler invests in Taxify
https://techcrunch.com/2018/05/29/taxify-raises-175m-led-by-daimler-at-a-1b-valuation/
Daimler has taken a stake in Taxify in a funding round that values the Estonian ride-booking group at more than $1bn. Taxify has raised more than $175m as it aims to expand beyond its network of 40 cities in Europe and Africa. Following the deal, Daimler may roll the service into its moves app. That would increase Taxify's customers base by a quarter to 12.5m, according to one person familiar with the German carmaker's thinking (source:FT).
14 May 2018
BMW launches P2P sharing for Mini owners in Spain
The new scheme will allow Mini owners to share their car with a select group of up to 10 friends or colleagues. Each car will be either pre-installed or retrofitted with sharing technology, enabling keyless access via the user's smartphone. The initial trial will involve a fleet of around 500 vehicles, however BMW has long spoken of its desire to integrate mobility technology and services, such as P2P sharing, into new vehicles as standard. The Mini is also widely used on its two sharing platforms, DriveNow and ReachNow.
2 May 2018
Ford to launch all-electric vehicles for ride-hailing services in China
Ford is setting up a joint-venture with Zotye, to offer a "range of stylish and affordable all-electric vehicles under a new indigenous brand" that will be focused on "customized all-electric vehicle solutions to fleet operators and drivers in China's fast-growing ride-hailing market."
30 April 2018
Didi and VW plan ride-hailing venture in China
Volkswagen AG and ride-hailing giant Didi Chuxing say they are closing in on a joint venture to share technology and develop mobility services in China.
30 April 2018
Avis adds 11,000 connected cars to its fleet with Groupe PSA
Avis Budget Group adds 6,000 Peugeot, Citroen and DS vehicles to its connected car rental fleet in Europe, with an addition of 5,000 cars expected later this year. Avis now has more than 100,000 connected cars globally and plans to operate a fully connected global fleet by 2020.
27 April 2018
Free2Move Lease launches Connect Fleet telematics product
Free2Move Lease, the PSA Group's multi-brand leasing and finance business, has launched Free2Move Connect Fleet telematics solution. The new product gives fleet operators the position of vehicles in the fleet, their direction of travel and where they have been already.
27 April 2018
Renault Trucks launch first LCV OEM telematics system
Renault Trucks has announced the launch of the first LCV OEM telematics system – 'Renault Trucks Vantelligence, powered by Verilocation', a new, turn-key fleet management programme, specifically designed to provide operators with the same levels of data and fleet performance for LCV vehicles as HGVs
27 April 2018
After mergers, Verizon Connect is already cross-selling products from Verizon Telematics, Fleetmatics and TelogisVerizon Connect (Verizon Telematics, Fleetmatics and Telogis) represents the culmination of more than $5 billion in investment. The company offers a "one-stop shop" for fleets and has presence across 15 countries.
23 April 2018
Lyft and LeasePlan USA partner to offer Fleet and Ride hailing integration
Lyft wants to link corporate clients to fleet and expense management services. Fleet drivers using LeasePlan will be able to use automobiles booked through Lyft when their own vehicles are in service, while companies can automatically manage the expense of this process.
17 April 2018
Azuga to expand after acquisition by SEP
Connected vehicle and fleet management company Azuga plans to grow following an acquisition by Sumeru Equity Partners. Founded in 2012, Azuga has some 3,000 customers.
16 April 2018
Mercedes-Benz to compete in the telematics and fleet management service space with Mercedes PRO
Mercedes PRO connect is designed to provide simpler fleet management and communication between fleet manager and drivers. It includes a docket of vehicle management tools for the fleet and a downloadable driver app. The service will be launched later in 2018.
13 April 2018
TomTom offers The Driving Doctor behaviour productsTomTom Telematics is offering driver behaviour solutions developed by The Driving Doctor to its customers and resellers. The partnership is expected to bring new business opportunities in the fleet and insurance sectors to both companies. The Driving Doctor's SaaS (software as a service) uses driver behaviour data from OptiDrive 360, a feature of the TomTom Telematics Webfleet fleet management platform that helps drivers improve their performance.
13 April
Octo's top execs buy 20 percent stake from Renova
Octo's top executive and chairman agreed to buy a 20 percent share from controlling shareholder Renova, in order to resolve issues deriving from the imposition of sanctions on the Russian Group. Renova share goes to 48,55 percent from 68,5 percent. Another large shareholder is Pamplona Capital Management with 26,5 percent stake
12 April 2018
Russia sanctions could delay Octo Telematics IPO
Octo Telematics has put a planned IPO on hold after sanctions were imposed in its indirect controlling shareholder, Viktor Vekselberg. The US imposed major sanctions last week against Wekselberg and other Russian oligarchs. Octo Telematics is controlled by Russian investment group Renova, which in turn is owned by Vekselberg. Private equity group Pamplona Capital Management is also a shareholder in Octo Telematics. Octo plans to sell 35-40 percent of share to Italian and foreign institutional investors, targeting an enterprise value of 1,2 billion euros.
9 April 2018
UTA partners with Daimler owned MyTaxi to provide bespoke fuel card solution
UTA has partnered with Daimler owned MyTaxi to offer drivers a dedicated fuel card solution in a move similar to Uber's partnership with Fleetcor in the US. Following a three month trial, the fuel card is now available to drivers in Germany across the UTA network.
4 April 2018
Waze car pooling, WazePool, expands to Washington state
In addition to helping people navigate around traffic jams, Waze wants to coordinate shared rides. The Alphabet unit launched Waze Carpool in 2017, but so far the service has only been available in California, Texas, and Israel. Now it's expanding to Washington state.
Waze Carpool connects people in need of a ride with drivers willing to carry passengers. It may seem like Waze's answer to Uber and Lyft, but there is one crucial difference. Waze doesn't make any money off the rides; it just charges riders what the app calculates is fair to cover gas.
The expansion to Washington comes after a recent app update that added new features to the service. Users can now select who they will ride with based on star ratings, profile information, and connections to friends or workplaces. Riders can also filter by gender or choose to ride with coworkers only.
3 April 2018
China's Meituan-Dianping explores launching a ride hailing service
China's Groupon equivalent Meituan-Dianping has rolled out its own ride-sharing service, as the implementation of stringent regulatory requirements during the past few months shook up major players in the sector.
Meituan-Dianping is currently testing the service in Nanjing city, where users can order rides within the mobile app, in addition to receiving peer review and group-buying deals for restaurants, hotels, entertainment, short-distance travel and other local services.
The company is still deliberating on how best to serve its users in this category. It may consider recruiting its own drivers or partnering with existing ride-hailing platforms. It is reportedly in the process to apply for an online ride-sharing license, a necessity under a national ride-sharing regulatory overhaul.
2 April 2018
Alibaba mapping unit, AutoNavi, launches own car pooling service
The move has been seen as bringing competition to Didi Chuxing, which also has a pooling service within its core ride hailing business. However, the option is also very similar to Waze Car Pool, which has been operating in several US states and Israel since 2016 and continues to expand. AutoNavi's car pooling business will begin in Chengdu and Wuhan initially with plans to roll out nationally later on.
29 March 2018
BMW and Daimler secure agreement to combine mobility services
The agreement covers more than just car sharing, where both companies were among the first OEM movers have are responsible for two of the largest schemes in the world; Car2Go and DriveNow/ReachNow. The agreement will cover ride hailing parking, electric vehicle charging and multimobility. Each company will hold a 50% stake in the new, yet to be named, JV.
27 March 2018
Ryder launches commercial vehicle 'sharing' platform
Fleet management and vehicle leasing conglomerate Ryder System is rolling out of what it calls an "asset sharing platform" called COOP by Ryder. Ryder said its new digital platform offers businesses the opportunity to list and rent underutilized commercial vehicles within a network of trusted peers. Per Ryder estimate, a 26-ft straight truck traveling 100 miles per day can generate lenders up to $3,300 per month.
21 March 2018
The flow launches FloowDrive to open up telematics market
Global telematics company The Floow has launched a production-ready telematics platform, FloowDrive, giving insurance companies, fleet operators and auto manufacturers access to the telematics market. They claim the telematics market grew 26% in 2017 to 17.4 million policies worldwide.
20 March 2018
Octo Telematics partners with RCI Bank & Services, Renault
Octo's telematics services and data analytics will be used by RCI Bank and services, Group Renault's global finance company, to "enhance customer relationships and loyalty". As part of its sales process, RCI Bank and Services will offer customers the option to include an Octo device in their car to make their vehicle uniquely tailored to them and their driving style. Octo will use its market-leading big data analytics to develop a complete profile of each driver and vehicle. This profile will include a driving score which measures each motorist's unique style, as well as monitoring the condition of the vehicle. This will allow RCI Bank and Services to provide made-to-measure services based on each driver's driving profile.
12 March 2018
Avis Budget Group Moves Closer to a fully Connected Fleet with New Toyota Partnership
Avis Budget Group has reached a multi-year deal that will add 10,000 Toyota vehicles to Avis Car Rental's expanding fleet of connected vehicles. The benefits promised to customers are enhanced and more personalised experience, while improving informatics, fleet management and operational efficiency for Avis. Since the Avis mobile app's transformative launch in July 2016, usage has grown to over one million transactions from more than 350,000 unique customers. Avis Budget Group has committed to operating a fully connected global fleet by 2020, and will have 100,000 fully connected cars in the United States this year.
5 March 2018
Verizon integrated three business entities under the name Verizon Connect
Verizon has launched Verizon Connect, combining three fleet and mobile workforce management software companies ( Verizon Telematics, Fleetmatics and Telogis) under a single brand. Verizon Connect is the culmination of more than $5 billion in investments.
5 March 2018
Video telematics provider Lytx adds 300,000 subscriptions in last three years
Lytx became the first company in the history of video telematics to sell 300,000 new subscriptions over a three-year period. The company has now reached half a million total subscription, more than any other video telematics company in the world, and has over 3,000 clients.
1 March 2018
Total launches eWallet smartphone based fuel payments in partnership with Worldline
In collaboration with Worldline, leading fuel card provider Total has launched eWallet, a 100% digital and connected solution to enable customers to fill up and pay for purchases through their smartphone. Using their on device, drivers will be able to select and pay for fuel without the need for cash or a payment card. This follows similar product launches from both Shell and BP, who each have a smartphone based fuel payment solution of their own.
28 February 2018
E-ZPass Group partners with Verdeva to deliver in-vehicle payments via the RFID tag
Boston based financial and consumer services firm Verdeva has struck a partnership with the E-ZPass group to bring in-vehicle payment solutions to the North-East network via the RFID toll tag. As a result of the deal, drivers will soon be able to pay for dive-thru services using their E-ZPass tag, which will be linked to the driver's existing payment card. Funds will be taken from a separate account, thereby not taking funds from the driver's tolling account. According to early statements, driver-thru convenience and fuel will form part of the acceptance network. Similar schemes have existed in Europe for many years using utilising the various DSRC tags in operation. Drivers in Portugal, for example, are able to pay for fuel, parking and McDonalds at various accepting locations. Drivers in Italy have access to a range of similar in-vehicle payment solutions through the Telepass DSRC device.
15 February 2018
LoJack Italia chosen as telematics supplier for ALD Automotive Italy
LoJack Italia, a wholly-owned subsidiary of CalAmp and a leader in stolen vehicle recovery and innovative automotive services, announced today that it has entered into an agreement with European fleet management and long-term lease leader ALD Automotive Italia, making LoJack Italia the primary supplier of telematics solutions to ALD customers in Italy with a planned future rollout throughout Europe.
13 February 2018
Arval announces extended partnership with OEMs and launches five new products amid 7% growth in fleet size
Arval, BNP Paribas' vehicle leasing division, grew its serviced fleet over 7% in 2017, reaching 1.1m vehicles. Operating income for the division was stable at €1bn, operating expenses grew 8,1% to €1.6bn. The group attributed this in part to investment in digitalisation, mainly concerning online fleet management. Arval's results were driven by double digit fleet growth across virtually all markets, including the core regions of France (+5%), Spain (+15%) and Italy (+10%). The company also launched a subsidiary in Norway during the last quarter of the year, with the aim of growing the local fleet to 2,000 vehicles by 2020.
Arval unveiled 5 new products, covering car sharing and electric vehicle developments, including a partnership for electric vehicles with Renault-Nissan. The program will launch in France and subsequently in 13 other countries, including the UK.
12 February 2018
LeasePlan betting big on mobility/car as a service model to deliver future growth
Reporting a strong rise in earnings, LeasePlan has declared that it wants to "lead the trend from car ownership to car usership", for both new and used cars via a subscription model. Over the last year, total revenues have climbed to €9.36 billion, with an net profit of €466.6 million; up 9.7% on the year before. LeasePlan has consistently been one of the leading leasers when it comes to embracing new business models based around mobility as a service and vehicle connectivity. Along with committing to connecting all of its vehicles, LeasePlan has also launched separate car sharing and mobility payments schemes, often in partnership with third party providers. The company now manages over 1.7 million cars across 32 countries.
1 February 2018
BP launches new smartphone based payment system for fuel
BPme is initially a consumer targeted product and will be rolled out across 500 BP stations in the UK. Individuals can link their existing Visa, MasterCard, AMEX or PayPal to a new BP account – crucially therefore, the new system represents a change only in the customer experience and does change the fundamental payment infrastructure. Shell has already introduced a similar system, Full Up & Go, also in the UK also in partnership with PayPal. As we have explored in our Connected Fleet Services Study, there are far more innovative and, potentially, groundbreaking trials taking place involving companies such as BMW, Total, DKV and Zahlz. 
24 January 2018
Verizon expands further into Europe through acquisition of Movildata International
Movildata International is a Spanish based telematics service provider specialising in the heavy truck and van sector with approximately 30,000 devices installed. As well as installing its own devices, Movildata International also enables integration of existing GPS hardware. The deal continues Verizon's strategy of acquiring to deliver growth and adds an on the ground presence in one of Europe's most promising markets. Spain also has a large network of tolled roads generating almost €2 billion per year in revenues and has been one of the first countries to accept EETS devices.
23 January 2018
UTA grows market presence in Eastern Europe
Union Tank Eckstein (UTA) has acquired a 51% stake in Times Card SP, which acts as the primary issuer of UTA cards across Poland, the Baltic states and Ukraine. The move may be in response to both the opportunities presented in these under-penetrated markets, as well as the growth of competitors such as Eurowag, which has a strong presence in these markets.
11 January 2018
Didi Chuxing acquires control of Brazil's 99 Taxi app & plans expansion into Mexico
The deal values 99 Taxi at over $1 billion. Didi is now valued at $56 billion, potentially placing it above Uber, depending on which valuation is used.
19 December 2017
Mobility payment cards Modalizy and XXImo begin to offer DriveNow services
Consequently, Modalizy and XXImo customers can use their mobility cards to use any of the 310 DriveNow vehicles available in Brussels to get from A to B in the Belgian capital, and to Brussels Airport just outside the city. 
22 November 2017
Donlen latest leasing company to begin push towards mobility as a service
Donlen has embraced mobility as a service for some commercial fleets, and has set up an internal team to offer car sharing, ride-hailing, short-term vehicle rentals, and other products. The company is pulling closer to its corporate parent, Hertz Global Holdings, to position itself to meet these emerging mobility trends.
In the past few months, Donlen has begun laying the groundwork to enhance its mobility services. In June, the company appointed John Korte as vice president of mobility business development. He had served in a client relations role. At the same time, the company set up a mobility team under Korte that includes associates from sales, product, customer service and consulting functions. Donlen is also looking to develop technology partnerships with third-party providers of solutions that provide greater mobility options to fleets, including potentially developing mobile apps that would allow corporations to reserve vehicles for shorter term use.
26 October 2017
Daimler launches new electric truck
Daimler has a new all-electric semi truck that it revealed at this year's Tokyo Motor Show, with a range of around 220 miles on a single charge and a heavy-duty towing capacity of around 11 tons, or just two tons less than its diesel equivalent.
The Vision One packs in batteries with storage capacity of up to 300 kilowatt hours, and that 220 miles of range allow for short haul trips between relatively closely spaced cities – not suitable for long haul, of focuses, but more flexible in terms of carrying large loads over medium distances.
The E-FUSO brand is also a new sub-brand of Daimler's Mitsubishi trucking unit, which will lie alongside FUSO but focus on its all-electric ambitions and aim of delivering a purely electric version of all the trucks across its range. Mitsubishi Fuso Truck and Bus co. notes that it's the first vehicle maker of its kind to have a brand dedicated to EV buses and trucks.
This truck debut comes after FUSO has started to deploy its eCanter light duty truck to its first commercial customers, and just ahead of the debut of a Tesla's electric heavy-duty transport truck, which is set to be unveiled next month at a special event.
Tesla's truck is reported to have a range of between 200 and 300 miles, which could put it right tin line with the new E-FUSO Vision One. This is definitely a shot across the bow of Tesla's trucking ambitions, though we'll have to see what Elon Musk's company will be demonstrating in terms of additional features, including perhaps autonomous capabilities, that it thinks will set its offering apart.
23 October 2017
LeasePlan partner with TomTom Telematics to offer Webfleet telematics
Under the service agreement, LeasePlan customers will be able to access TomTom's advanced cloud-based fleet management and connected car solutions, including WEBFLEET. These solutions – all of which support customer compliance with the latest data privacy legislation – help corporate fleet and mobility managers improve performance by providing real-time data on key fleet metrics. For drivers, car connectivity will deliver smarter mobility solutions which enhance the overall driving experience, improve efficiency on the road and make life easier.
LeasePlan will also leverage TomTom's cloud-based telematics service platform, enabling the company to further optimize the performance of its fleet management activities in key areas such as vehicle maintenance and contract management. The announcement supports LeasePlan's strategy to connect all of its vehicles by 2020. TomTom has been a partner of LeasePlan for some time, albeit on a white labelled basis up until now. Octo is also a partner on this basis.
8 October 2017
FR8Star partners with Comdata to offer instant loads payment
Payment system for hailers booking and delivering loads via FR8star's website.
4 October 2017
Volkswagen Financial Services launches fuel + EV charging card in partnership with UTA
The expansion of the charging infrastructure for electric vehicles in Germany is carried out by various suppliers and power suppliers. In order to simplify the possibilities for payment at the individual charging stations, Volkswagen Financial Services has developed the Charge & Fuel Card and integrated it into the market, which now also incorporates the charging facilities of chargeIT mobility.
The Charge & Fuel Card, including the Charge & Fuel App, combines all the advantages of a classic fuel card with the possibility of charging electricity. As a result, around 4,000 publicly available charging points are available to customers throughout Germany. This includes now about 500 charging points of chargeIT mobility. The charging network for the users of the Charge & Fuel Card is being expanded step by step.
3 October 2017
TomTom to power Michelin's mobile app for truck routing
TomTom (TOM2) today announced that it has been selected to power MICHELIN's new mobile application for truck drivers called MICHELIN RoadConnect. TomTom's online services and map data will be used to help drivers find suitable routes and provide estimated journey times. MICHELIN RoadConnect, available on Android (and iOS before the end of 2017), gives truck drivers information about their current route as well as important stops along the way.
26 September 2017
BMW introduces plans for wireless charging
The base plate will charge the vehicle in roughly 3.5 hours with the iDrive system directing the driver onto the plate. It will be purchased separately to the car via the dealership.
22 September 2017
CalAmp takes minority stake in telematics services and smartphone-based fuel payments provider ThinxNet
Building on an existing device supply partnership, telematics technology provider CalAmp has taken a minority stake in German connected car services supplier ThinxNet. As a supplier of telematics hardware to the usage-based insurance and telematics industries, this investment represents a clear move from CalAmp into services provision. ThinxNet's core product, TankTaler is an OBD and smartphone based product aimed at the consumer segment which enables basic diagnostics and fuel efficiency reporting as well as smartphone based fuel payments across Germany.
13 September 2017
T-Mobile to begin offering low cost OBD cloud-based fleet telematics in partnership with Geotab
Under the brand SyncUP, T-Mobile will begin offering a fleet telematics service priced at only $3 per month plus an initial $25 SIM starter kit. Unlimited data for the device will also be offered at $15 per month. The SyncUP platform will be powered by a Geotab OBD device and back office software, which can then be accessed via ant smartphone, tablet or desktop. The plan includes 200 MB of roaming and unlimited data at 512 kbps. The solution is said to be targeted at commercial vehicles of all sizes and will be ELD compliant.
25 August 2017
Element leasing to offer maintenance and repair scheduling through mobile app
Element Fleet Management has begun offering maintenance scheduling through its Xcelerate for Drivers website and mobile app with Firestone Complete Auto Care (FCAC), Tires Plus, and windshield repair scheduling with Safelite AutoGlass locations. The announcement means drivers can schedule maintenance service from their mobile device, according to the fleet management company. Drivers now can access a map of national account suppliers to reduce operating costs.
21 August 2017
WABCO announces plans to acquire Indian fleet telematics supplier AssetTrackr
While no financial details have been disclosed, WABCO has confirmed that it will acquire 100% of AssetTrackr shares and it looks to push into the Indian market. Currently, fewer than 2% off commercial vehicles in India are thought to be equipped with telematics solutions, leaving plenty of room for growth in future. This follows WABCO's 2014 acquisition of Transics – a leader in telematics for heavier trucks in Europe. WABCO is known to be working on a closer integration of its own diagnostics capabilities with Transics' telematics solution in order to provide a more sophisticated offering than competitors, albeit with a higher typical ARPU – it is unclear at this stage whether the company will pursue a similar approach in India.
18 August 2017
Further rumours of a potential merger between BMW's DriveNow and Daimler's Car2Go
According to reports, the BMW owned car sharing service is valued at €960 million and could merge with its larger rival, Daimler's Car2Go. DriveNow has almost 1 million registered users spend across 8 European countries. Car2Go has reached 2.7 million members spread across Europe, North America and China and continues to grow at a rapid pace. DriveNow has arguably been the more dynamic of the two with the launch of ride hailing and fleet sharing services, although largely through its sister platform, ReachNow, which is based in the US. While there is undoubtedly a lot of direct competition between the platforms in individual cities, there are plenty of areas where both can bring value and strength in complimentary markets to the other.
9 August 2017
China's Didi Chuxing invests in Uber Middle East rival Careem
In yet another challenge to Uber's global leadership in the ride hailing space, its once fierce competitor, China's Didi Chuxing, has announced a strategic investment in Middle-Eastern operator Careem. Didi ultimately prevailed in its short but costly battle with Uber in China and is now said to have over 400 million subscribers and 20 million trips per day. Careem has grown rapidly across the Middle East and Africa region and has grand plans to expand and fill the void left by either inadequate or non-existent public transport. The platform now has more than 6 million registered users, 100,000 drivers and a valuation in excess of $1 billion. In addition to this investment, Didi Chuxing also has a stake in Uber's main US competitor Lyft, Latin America's 99 and South East Asia's Grab. Of course Uber and Didi also have shares in each other following Uber's withdrawal form China in 2016. 
8 August 2017
Japan's Softbank considering investment in either Uber or Lyft
The technology and investment giant has already invested in ride hailing services including China's Didi Chuxing and South-East Asian operator Grab. An investment in either firm would be of high symbolic importance. If Uber were to receive investment then it would be a welcome reminder of the strength of the company following a recent spate of disastrous PR and the loss of almost all C-level board members. An investment in Lyft would be equally significant given that they are Uber's only real national competitor in arguably the world's most important ride hailing market.
3 August 2017
Bosch launches online booking platform for secure truck parking in Europe
The Europe-wide booking platform Bosch Secure Truck Parking helps in the search for a suitable parking space and will enable better route planning, taking into account rest stops and hours driven. Following in-house testing, Bosch has launched an online platform that will allow truck drivers to view available secure parking in real-time. Drivers and fleet managers will be able to reserve spaces either in advance on during their journey, also via the online/smartphone platform.
29 July 2017
Azuga and Allstate partner to deliver geolocated roadside assistance service to fleets
Azuga will offer Allstate's Signature Motor Club RSA service via the Azuga FleetMobile App. Geolocation of the vehicle will be provided by the Azuga OBD dongle and sent wirelessly to the RSA provider. There is no information on whether the app will also deliver diagnostics information from the device.
17 July 2017
Daimler's Car2Go adopts concierge fuelling service for non-electric fleet
In a further effort to maintain market share in the fiercely competitive US market for car sharing, the world's largest operator, Car2Go, has launched a mobile re-fuelling service with California based start-up Filld. Typically, Car2Go cars come equipped with a fuel card, which enables users to re-fuel the car when required. The new partnership with Filled with remove this need by enabling mobile fuelling, ensuring that all Car2Go vehicles are fully fuelled as and when required. The move also enables Car2Go to maintain much greater control over the price of fuel as users have no incentive to shop around for the lowest gas price. The partnership between Car2Go and Filld is currently operating in Seattle and Vancouver and is expected to be launched in Portland (OR) later this year. It is no coincidence that these three cities are among the largest markets for car sharing in the US with other players such as ReachNow, Zipcar and Communauto also vying for market share.
15 July 2017
Peterbilt partners with self-driving startup Embark to deliver driverless truck
Embark originally built its test prototype on a Peterbilt 579 truck, therefore a formal partnership with the PACCAR owned brand represents a practical next step. Peterbilt will be building the new test trucks for Embark's fleet custom at its Denton, Texas factory, in order to help better tailor them to the startup's needs. The Peterbilt/Embark partnership is yet another joint venture designed to accelerate the adoption of autonomous technologies among heavy class vehicles. Earlier this year, Otto (which is owned by Uber) took part in a driverless trial using a Volvo truck along more than 100 miles of interstate in Colorado. 
4 July 2017
Volkswagen Financial Services accelerates the move from vehicle to mobility services
While other leasing companies have been working on such solutions behind the scenes, Volkswagen Financial Services has announced ambitious plans to move from total cost of ownership (TCO) services built around the car to a total cost of mobility (TCM) proposition. Volkswagen's plans to deliver TCM involve integrating telematics data with transport management tools, which could also involve hotel bookings, parking payments, car sharing/ride hailing services etc. Volkswagen is not the first to envisage a fully integrated mobility management tool such as this, however, as one of the largest leasing providers in Europe it has the potential to accelerate broader developments in the market. As one of the last large leasing companies to launch an own brand telematics product one could argue that Volkswagen is in fact behind competitors such as Alphabet, Arval and LeasePlan. However, given the financial backing of the world's largest automaker Volkswagen could well lead a renovation of the marketplace as it has suggested.
1 February 2017
Uber announces partnership with Daimler to develop driverless cars
In the latest of an ongoing stream of news concerning automakers and mobility services, Uber has announced that Daimler will operate their own driverless cars on the Uber ride hailing network. Daimler already operates the world's largest car sharing network and has already either invested or acquired multiple ride hailing providers including MyTaxi, RideScout (both acquired) and Hailo (investment). By partnering with Uber, Daimler has arguably positioned itself as the most powerful OEM in terms of mobility services, although others are fighting hard to catch up. See our latest blog for more…
31 January 2017
Daimler's Car2Go responds to growth of ReachNow & Maven by introducing premium models
Since launching in Germany in 2008, Daimler's Car2Go has grown ahead of its competition to become the largest car sharing scheme in the world, boasting over 2 million registered users and approximately 15,000 cars across Europe, China and the US. Until now, the service has been build around the marque's distinctive Smart model, which was seen as well suited to urban environments in which the scheme operates. However, other OEMs – particularly GM and BMW – have begun to catch up, particularly in the US market, with the launch of Maven and ReachNow respectively. Unlike Car2Go, ReachNow and Maven have initially targeted the more premium segment of car sharing with models including the Mini, i3, Buick Regal and Cadillac ATS. Both have also launched in more affluent locations and residences in areas such as downtown New York, Brooklyn, Seattle, San Fransisco and Portland.
In response, Car2Go has announced the introduction of thousands of new Mercedes CLA and GLA sedans, which could even outnumber Smarts by the end of 2017. The move represents not only a gentrification of car sharing, but also an indication that the service has become a permanent means of mobility for urban dwellers, including families and businesses, rather than a niece option for single individuals. 
19 January 2017
Latest funding round values BlaBlaCar at €1.4 billion and approaching 40 million users
In a very interesting article on the BBC, BlaBlaCar reveal that over 4 million people use the service every month, out of a total user base approaching 40 million around the world. The company claims that almost 1 in 5 people in France have registered to use the service, either as drivers or passengers – a figure supported by our car pooling projection within the Connected Mobility Global Forecast.
16 January 2017
Didi reignites war with Uber by investing in Brazilian competitor
Following Didi's purchase of Uber China and apparent soothing of relations between the once fierce rivals, Didi has once again turned up the heat by leading a $100 million investment round in Brazil's main competitor to Uber, 99. Formerly known as 99Taxis, 99 is seen as the ride hailing market leader in Sao Paolo and Rio de Janeiro and main competitor to Uber in the Brazilian market. 99 claims to have over 140,000 registered drivers and over 10 million registered users. Alongside the cash investment, Didi will provide technology, product development, operations and business planning expertise, including specific algorithmic capabilities. The deal is just another step in Didi's clear strategy of extending beyond its core Chinese market by investing in Uber rivals. Didi also has a partnership with Lyft in the US, Ola in India and Grab in South-East Asia – each represents the largest competitor to Uber in their respective markets.
22 November 2016
BMW launches next generation of mobility solutions through US car sharing platform ReachNow, including direct challenge to Uber & Lyft
Following the withdrawal of DriveNow from San Francisco in 2015, BMWs relaunched, premium US car sharing service, ReachNow, has gone from strength to strength, attracting more than 40,000 users in Portland and Seattle. It has now been revealed that Brooklyn, NY has been selected as the third US city to host the service. The city will also act as a testbed for the introduction of a host of new mobility services, including a ride hailing service which will directly challenge existing heavyweights Uber and Lyft (both of which have partnerships with GM). The four new mobility services launched by BMW and ReachNow are entitled Ride, Fleet, Share and Reserve:
Ridewill provide on-demand raise hailing along a similar model to Uber and Lyft, utilising ReachNow vehicles

Fleetwill provide exclusive car sharing to residents within specific apartment blocks

Sharewill allow owners of new Mini models to share their cars, utilising the ConnectedDrive telematics platform

Reservewill directly challenge the car rental business by allowing users to reserve cars for longer periods for a fixed fee
5 November 2016
Toyota invests in US P2P car sharing platform Getaround
Toyota is the latest to make a bet on a mobility model espoused by a startup, with a strategic investment in SF-based car sharing provider Getaround. Toyota's investment also comes with integration with Getaround's platform on the technology and finance side, incentivizing Toyota car owners to participate. As part of the new strategic partnership, Toyota will offer new vehicles, beginning with premium Lexus cars, for rental via Getaround with completely keyless entry and driving via their smartphone. Then beginning in January 2017, Toyota's financial services wing will let Toyota car lessees make payments on their vehicle directly from their Getaround earnings pool, eliminating a step between revenue generation and applying that to offsetting the cost of the car.
31 October 2016
GM partners with Uber to offer ride hailing partnership via Maven car sharing scheme
In an interesting move which spells bad news for Uber's main competitor in the US, Lyft, General Motors has struck a partnerships with Uber to offer shared cars to their drivers. GM's car sharing platform, Maven, which is rapidly expanding across the US, will make cars available to Uber drivers on a short term basis in San Francisco. The move is yet another example of Uber working with car sharing providers to make cars available to drivers looking for flexible solutions. Uber has other such partnerships with providers such as Zipcar and Singapore's SMove. Earlier this year, GM invested $500 million in Lyft and has been pursuing a similar strategy based on making GM branded cars available to Lyft drivers with special leasing agreements. GM has also been working with Lyft to develop autonomous technology, however this deal raises questions over the long-term future of Lyft, which is estimated to have less than 15% market share in the US, compared to Uber, which has more than 80%.
24 October 2016
The world's largest car sharing scheme reaches 2 million members
Launched in late 2008, Daimler's Car2Go has grown quickly to become the world's largest car sharing scheme in terms of both number of cars and number of users. With more than 14,500 vehicles spread over 10 countries and 3 continents, Car2Go is the undisputed leader of the global car sharing brands. Using bottom up figures from our recent Connected Mobility Global Forecast, we estimate that Car2Go has twice as many as the next largest global player, Zipcar (India's Zoomcar also claims to have 1 million registered users, although we are currently unable to confirm this). Car2Go has also pioneered the one-way sharing model by negotiating parking partnerships and agreements with local authorities from Cologne to Chongqing. It is estimated that Car2Go's membership has increased by 1 million in the last 21 months alone. More than 100,000 of these have come from China, where the company is the first of the global big 3 (Car2Go, Drive/ReachNow & Zipcar) to establish a base in the country. Daimler has projected revenues of €800 million from the service by 2020, although has refused to comment on whether Car2Go is currently profitable. BMW recently announced that its own sharing scheme, DriveNow, had become profitable following initial losses.
14 October 2016
Renault launches car sharing service for fleets
Having first presented the idea some time ago, Renault has confirmed the launch of Renault Mobility, a new car sharing scheme designed specifically for fleet vehicles. The platform will be delivered via a telematics device, which can be installed in any branded vehicle. The scheme will be operated by Renault's leasing and finance arm, RCI Mobility, and will enable fleet managers to privately share their vehicles as well as expanding inter-company use. The move supports the growing trend towards fleetsharing, a concept derived from successful consumer car sharing schemes such as Zipcar, Car2Go and DriveNow. Alongside Renault, BMW has been offering the service via its own leasing arm, Alphabet, for a number of years, whereas other OEMs such as Ford and GM have begun exploring the concept for fleet use.
12 October 2016
Google's Waze will install GSM beacons to ensure availability of service
Following the launch of its carpool and parking locator services, Google's community based mobility app, Waze, has announced that it will begin installing GSM network beacons at various locations around the world in order to ensure users are able to access services in areas previously without coverage. In France, Waze has been working with motorway and tolling operator Sanef to install the beacons – several beacons will also be installed in Paris. The company's decision to focus initially on France is a clear indication that Wazepool could soon be coming to Europe's largest car pooling market, currently dominated by France's most valuable start-up, BlaBlaCar, which has almost 10 million registered users in the country and over 35 million worldwide.
28 September 2016
Peugeot Citroen makes strategic investment in Canada's Communauto as part of Free2Move mobility initiative
Playing catch-up with the likes of Ford, PSA has launched its own mobility services group, Free2Move, which will include car sharing, 'smart services', fleet management and leasing. While not everything about the new group is absolutely clear yet, car sharing is a key pillar. Adding to the already announced partnership with France's Bollore, PSA has also made a strategic investment in Canada's community based car sharing scheme, Communauto. The latter currently has in the region of 25,000 members across Eastern Canada, however we suspect the technology, rather than the brand is the driving force behind PSA's interest. A base in Canada will also complement it's planned activities with Bollore in California as the French Car maker seeks to re-establish itself in North America after an absence of more than 20 years.
17 September 2016
PSA joins the car sharing game with plans for Los Angeles scheme in partnership with Bollore Group
PSA has announced that it will begin offering car sharing services in Los Angeles, in partnership with France's Bollore Group. The scheme will form part of PSA's re-entry strategy into the North American market. The carmaker plans to use the scheme to extract data on driving patterns and car use, which it will use to better understand the specific market conditions. PSA also aims to generate €300 million in revenue from its new mobility services division by 2021. To put this in context, Daimler has plans to grow its car sharing platform, Car2Go, to €800 million in annual turnover by 2020 alone. The North American car sharing market is notoriously hard to crack. BMW, for example, was forced to withdraw it's DriveNow scheme from San Francisco in late 2015 (the company has since successfully re-launched in Seattle and Portland under a new brand, ReachNow) and Hertz abandoned its 24/7 sharing model entirely in August of the same year. Working with Bollore however, may prove more successful for PSA. Bollore Group are an experienced car sharing operator with an existing scheme in Paris and plans for another in Singapore, in partnership with the Land Transport Authority. The two companies already co-operate at the manufacturing level.
16 September 2016
Zipcar launches one-way car sharing in Brussels and announces 1 million members
Late to the game, Zipcar has finally launched its very first one-way sharing model in Brussels. Up to 250 Peugeot 208 models can now be rented and returned to any applicable parking space within 16 of Brussel's 19 commune zones. This comes shortly after Zipcar also announced its 1 millionth member. Brussels also represents the 7th European country where Zipcar is now present, putting then on par with BMW's DriveNow and Daimler's Car2Go (both also 7). Zipcar however remains far behind both of these OEM platforms in terms of both number of cars and registered users across Europe. Each has also been offering one-way sharing for much longer than Zipcar and has reaped the benefits in terms of faster subscriber growth as a result. 
7 September 2016
Uber signs innovative deal with Australian P2P car sharing platform DriveMyCar
As part of its ongoing expansion in the personal and corporate mobility market, Uber has signed a partnership agreement with peer-to-peer (P2P) platform DriveMyCar, which will allow potential Uber drivers to use peer rented cars on a flexible contract. Car sharing has seen a slow start in Australia compared to other developed markets, although the development of the P2P market has seen some interesting offerings such as Carhood, which focusses on renting individual's cars from airports while they are away. The deal between Uber and DriveMyCar will see privately owned, as well as idle corporate vehicles made available to UberX drivers for a weekly fee. The service includes full insurance coverage (provided by DriveMyCar) and roadside assistance. 
4 September 2016
Japan's Orix concludes parking and car sharing partnership
Leasing, sharing, rental and fleet services leader Orix, has concluded a strategic partnership with parking provider Nokisaki. One of a large number of innovative new global parking start-ups, Nokisaki allows owners of un-used and available parking spaces in various locations to rent the space for a fee. As part of the partnership, Orix car sharing users will be eligible for a discount on spaces available through Nokisaki. The two will share data and make services available through their individual online platforms.
3 September 2016
Germany to introduce new laws to boost growth in car sharing
Already on of the largest markets for car sharing in the world, the German government will introduce new parking laws, a move likely to boost growth even further. It is estimated that there are already 4,400 parking spaces reserved for car shearing schemes across 284 German cities. This will grow significantly with the new legislation, expected tomb introduced by mid-2017. According to government figures, there are 16,100 vehicles and over 1.2 million registered car sharing users, however these numbers do not include peer-to-peer platforms, which are also growing at a rapid pace (for complete figures and a 2020 forecast see our connected mobility services report). The new laws do not come without restrictions however, with strict CO2 limits imposed on applicable vehicles. Such limits could initially benefit domestic champions such as Car2Go and DriveNow disproportionately due to their use of hybrid, electric and ultra-low emissions models. Other large providers such as Zipcar and Cambio use a more mixed fleet or small and large vehicles.
22 August 2016
BlaBlaCar reaches 3 million completed rides within 18 months of operation in India
The P2P car pooling platform has seen impressive growth in India since launching in January 2015. The company now has plans to reach 4 million dies by the end of 2016. It's last major funding round was conducted in September 2015, rain gin $200 million. This valued the company at $1.6 billion. Key to success in the Indian market has been a stronger focus on the mobile app and indeed smartphone access in general. In Europe, the service has taken much longer to embrace mobile over desktop use. The company's focus on longer distance, pre-planned journeys means that it does not compete directly with other fast growing mobility providers such as Ola and Uber. Indeed, as elsewhere, BlaBlaCar sees public transport as its main competitor. BlaBlaCar in India has also been at the forefront of changes to the service such as the ability to select female only rides and mandated ID from all users.
19 August 2016
Volvo partnership and driverless technology acquisition mark busy week for Uber
In the last week, Uber has signed a deal with Volvo, with the aim of launching a fully autonomous service by 2021. This follows similar announcements by both Ford and BMW, who have each also committed to launching fully autonomous vehicles by the same date. Days later, the SanFrancisco based ride hailing giant announced the acquisition of driverless truck technology provider Otto, for an estimated $680 million in shares. Rather than a cash sum, Otto will receive a 1% stake in Uber, which was valued at approximately $68 billion after its last funding round. The 20% stake now held by Uber China in former rival Didi Chuxing is likely to add considerably to this valuation once Uber decides to launch an IPO, possibly within the next year.
12 August 2016
P2P car sharing startup, FlightCar, acquired by Mercedes
FlightCar follows a growing P2P business model whereby individual cars are rented out on a short term basis from airport car parks while the owner is on a trip. The company takes care of the rental, insurance and cleaning services. Rates depend on miles driven. The technology will now be incorporated into the Mercedes North America research and development division.
5 August 2016
Bosch becomes first Tier-1 to launch its own mobility as a service solution direct to consumers
In a first of its kind development, Bosch has become the first tier 1 supplier to launch a direct to consumer mobility as a service scheme. Via the wholly owned 'Coup' app, Bosch has partnered with electric scooter manufacturer Gogoro. The initial fleet of 200 scooters will be installed across Berlin, which is fast becoming the world's vehicle sharing capital. The world's largest car sharing schemes, such as Car2Go and DriveNow, as well as major local players such as Flinkster, Cambio and Multicity, are all active in the city. Motorcycle sharing is not a new concept, however the decision by Bosch to launch its own consumer offering will put it in to direct competition with many of its OEM customers.
4 August 2016
BMW's ReachNow car sharing expands service to Portland
Following BMW's highly successful entry into the US car sharing market with ReachNow in Seattle,  the company has decided to expand the one-way sharing service to neighbouring Portland. The city is already home to the #1 and #2 car sharing schemes in the world – Car2Go and Zipcar – so it is only right that #3 also enters the fray. Car2Go has a reported 45,000 members in Portland, which speaks to the appetite for car sharing given that the city has only 630,000 residents. The ReachNow model is based on a similar "free-floating" approach, which allows users to pick up and return the car to a different location. The Zipcar model continues to rely on a station based approach, whereby the car must be returned to the same location. BMW has benefitted from integrated car sharing technology, installed as part of the OEM's ConnectedDrive telematics platform. Daimler, who are behind the Car2Go scheme, are not thought to have their own embedded technology platform and rely instead on aftermarket technology, similar to Zipcar.
28 July 2016
Uber launches corporate taxi service, UberCentral
UberCentral will allow business customers to request single or multiple cars on behalf of employees or clients, which will not require the passenger to have the app. Each ride will be billed to the corporate account. This will bring Uber into completion with new sections of the taxi market as it has hitherto focussed solely on individual transport solutions.
27 July 2016
Renault launches new car sharing service aimed at both the B2C and B2B market
Renault Mobility, which will launch officially at the Paris Motor Show in October, is aimed at both private and business customers and will operate in partnership with RCI Banque and Renault's network of dealerships. "With Renault MOBILITY, Renault offers a Renault brand vehicle or other, made easily accessible and available at any time. The aim is to meet all travel needs, from individuals to whole fleets, with flexible and adaptable solutions at the best price," said Christophe Chevreton, Renault France director of the new mobility project. Renault aims to offer car sharing solutions to both individuals and fleets through its network of partners and dealerships. Renault MOBILITY will use technological solutions provided by RCI Mobility, a subsidiary of RCI Bank and Services.
21 July 2016
Tesla outlines plans to enter the car sharing market
As a core component of the eagerly awaited 'Master Plan, Part Deux', Tesla has revealed details of how it plans not only to enter the car sharing market, but how this will drive business strategy going forward. Read our latest blogon why car manufacturers should not fear Tesla's new strategy for more information
19 July 2016
Uber hits 2 billion rides – only six months after reaching 1 billion
The growth has been largely attributed to Uber's position in the insatiable Chinese market. Indeed, 54 of the 147 rides which tied for the two billionth were in China. Of course this breakneck growth does mean that a billion rides would not be spread evenly over the six month period. However, for the sake of comparison, one billion rides over six months is roughly 5.5 million rides per day. Didi, Uber's fierce rival in China, completes over 10 million rides per day and delivered more than 1.4 billion rides in 2015 alone. Of course Didi is only active in China, although services are available in more than 400 cities. Uber is now available in 73 countries, over 450 cities and counting.
14 July 2016
Uber's latest rival, Juno, attracts over 8,500 drivers whilst still in Beta stage by promising lower commission
Juno was founded by technology entrepreneur Talmon Marco, who also founded messaging service Viper. The start-up is aiming to usurp Uber by taking a 10% commission on each ride, rather than Uber's standard 20%, which can rise as high as 30% during surge periods. Juno also aims to treat its drivers better, thereby creating a better experience for passengers. The company has already attracted over 8,500 drivers in New York, where it will first launch, compared to Uber's estimated 30,000. Uber is facing increasing competition across all markets, ranging from Ola in India, Didi Chuxing in China, Grab across South-East Asia and Lyft (and others) in the US. Its treatment of drivers has always been a source of disaffection and controversy and will likely continue to be so for some time.
12 July 2016
Uber raises $1.15 billion from first high-yield loan
Uber has completed the raising of an initial leveraged loan, bringing in $1.15 billion in capital at a rate of roughly 5%. The loan was arranged with the help of four banks: Morgan Stanley, Barclays, Citigroup and Goldman Sachs. The deal will allow Uber to invest in its continued expansion without diluting existing shareholdings. This new deal raises the value of Uber to an estimated $68 billion. CEO Travis Kalanick has stated that it is unlikely Uber will go public for at least another 12 months.
Alongside the introduction of new services such as Uberpool and Ubercommute in established markets, Uber continues to expand into new markets ranging from Saudi Arabia to South Africa. The company remains stuck in fierce battles with Lyft and Didi Chuxing in the US and China respectively, both of which have also proven quite adept at raising massive funds.
9 July 2016
Singapore too introduce new electric car sharing scheme in tandem with next generation ERP
Singapore authorities have appointed BlueSG, a subsidiary of Bollore, which runs the successful Autolib platform in France, to deliver the countries first on-way, all electric car sharing scheme. The operation will begin rollout in 2017 with an initial 125 cars and plans to number 1,000 cars by 2020 – the date at which Singapore's next-generation, satellite based electronic road pricing programme will also begin. The cars will be powered by a planned 2,000 charging points and supported by parking spaces in 500 locations. The initial contract has been signed for a 10 year period. The scheme will allow for one-way charging, unlike existing car sharing options such as Smove, which has an estimated 15,000 users and 300 cars that can only be returned to the original location. 
Bollore's French programme, Autolib, is France's most successful B2C car sharing scheme and has attracted over 130,000 users across almost 4,000 cars in operation.
23 June 2016
Car2Go to launch in Brussels this October
The world's most popular car sharing scheme will begin by offering 250 of the recognised Smart fortwo cars, in addition to 50 Mercedes A-Class vehicles. Car2go now claims to have more than 1.9 million registered customers across a fleet of 14,000 vehicles. A rental is made somewhere in the globe every 1.5 seconds. See our global forecast for the growth in car sharing to 2020 here. 
20 June 2016
Uber to install meters in order to comply with legal restrictions on ride hailing in India
In order to satisfy regulators in Bangalore, a number of Uber cars will be required to install a meter, similar to those within typical taxis. The units will be installed in each car's glove compartment and will be supplied by Pulsar Technologies. Drivers will also be required to hold enhanced local authority checks and a certificate concerning their car's road worthiness. Uber vehicles will also be installed with a GPS enabled 'panic button', which will signal Uber HQ and the local authorities in case of emergency.
16 June 2016
Apple launches new Maps for iOS 10 that links to Didi and Uber
The new maps design enables third party developers to integrate their services, although the payments seem to be handled by Apple Pay – so within Maps you can book an Uber ride and pay for it with Apple Pay.
15 June 2016
Car2Go reaches 78,000 users in less than 2 months of operation in China
Car2Go has 400 vehicles in Chongqing, China. Since the launch, 40,000 rentals have been made. Despite only launching its first car in 2011, the Damiler owned company has more than 1.1 million members worldwide and plans to increase annual turnover to $800 million by 2020.
14 June 2016
Uber and Ola continuing to face legal challenges in India, but small competitor Meru growing fast
Meru currently has 1,200 cars across India on its books, although this pales in comparison with Uber and Ola. Meru is able to operate under the much less restrictive city taxi permit scheme because of its small size. The firm has no pooling capability as far as we know.
9 June 2016
Europcar/Ubeeqo acquires Spanish car sharing platform and tech provider Bluemove
Bluemove is a leader in B2C car sharing in Spain with over 47,000 users. The company has also developed its own technology platform that utilises smartphones for keyless entry and vehicle location etc. The move follows the entry into the Spanish market by Drivy, Car2Go and Zipcar, who add to a range of small, regional providers. BlaBlaCar is also well established in Spain.
8 June 2016
Uber and Fiat in discussions over self-driving cars partnership
Discussions are at a very early stage between the two – Uber is also in similar discussions with a number of other carmakers and has agreements with Tesla and Toyota.
25 May 2016
VW invests $300 million in Gett
The deal is designed to accelerate VWs move into ride sharing and autonomous vehicles. Get has now raised a total of $520 million in finding, well behind other ride hailing services such as Uber, Lyft and Didi. It is rumoured that Gett now has a valuation of $2 billion, but this is not confirmed. Get claims to have annual revenues of $500 million. Gett is available in 50 cities across the globe. 
24 May 2016
Uber and Toyota sign strategic partnership
The new partnership includes an investment from Toyota in Uber and a deal on leasing, which will expand the financing programme, Uber Xchage.
11 May 2016
Uberpool now accounts for 20% of all Uber fares globally
Since launching in San Francisco only two years ago, Uber's car pooling option has grown exponentially alongside other rival ride hailing pooling options such as GrabHitch and Lyft Line. We have forecast the growth of these services up to 2020 as part of out Connected Mobility Study, forecasting that the global car pooling market will be worth $30 billion by 2020.
10 May 2016
BMW launches new car sharing scheme, ReachNow, in Seattle
The move essentially represents a relaunch of the company's existing car sharing scheme, DriveNow, which was previously in Seattle and other US locations before pulling out. ReachNow has attracted over 13,000 users in little over a month. There are currently 370 vehicles as part of the scheme.
28 April 2016
Drivy reports that number of rentals is doubling annually
Drivy has been at the forefront of connected P2P car sharing and has recently moved successfully into the German and Spanish markets, following significant success in France. The Spanish business is said to be growing at a rate of 200% per month. The company also recently acquired German company Autonetzer. Drivy has 850,000 users and 36,000 vehicles on its books. It claims over 1.4 million rental days to date.
25 April 2016
BMW to integrate car sharing technology into the Mini
This is yet another connected mobility offering from BMW, who are arguably now leading the way among the established OEMs. The leasing arm, Alphabet has already begun to integrate the car sharing technology used by DriveNow and ReachNow and offers it as part of its customer proposition. Alphabet will also use OEM data from the Mini as part of its fleet diagnostics offering.
14 March 2016
New partnership between TOTAL and DriveNow for fuel payments
The new partnership allows DriveNow customers to pay for fuel at participating TOTAL stations using the vehicles embedded connectivity and removes the need for a fuel card or separate payment method.
3 December 2015
Didi Chuxing, Lyft, Ola and GrabTaxi form global partnership to compete with Uber
The strategic partnership will aim to foster cooperation on technology and services. The partnership will allow users to use each other's services via their own apps when travelling to different countries.