Ashton Williams
Principal, Washington DC, USA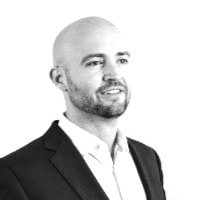 Ashton Williams has more than 15 years of experience in the transportation infrastructure and mobility domains. He has assumed different roles from Commercial Director to M&A and Strategy Manager and also held multiple Boards positions. He has also co-founded two companies in the mobility space.
Mr. Williams has accumulated over 15 years of professional experience working for and alongside transportation and mobility companies specialized in infrastructure operations, highway management, public private partnerships, road charging solutions and services, and mobility payments. He has also worked co-founded an EV service start-up company.
Mr. Williams' responsibilities and achievements include:
Co-founded an EV services start-up, defining the strategy, go-to-market approach, value proposition and Minimum Viable Product for the software and services platform

Led commercial stream and development of commercial structuring for a multi-national infrastructure operator on $3 billion express lane project in the United States

Founded a mobility focused consulting firm that helped multiple clients assess and enter new markets

Served as Global Head of Business Development for both Abertis Mobility Services (AMS) and its toll-based mobility service provider Emovis

Held position of President and CEO of AMS' technology subsidiaries in the United States

Oversaw implementation of the first non-pilot US Road Usage Charging (RUC) project in the United States

Led for the Abertis Group origination, diligence and execution efforts on infrastructure and mobility projects across Asia, Northern Europe, and North America

 

Participated in over 40 infrastructure M&A transactions spanning 15 countries at $78 billion ($12 billion executed)

 

Worked with infrastructure companies in Spain, France, Brazil, Chile, Argentina, and India helping them define their 3-to-5-year strategic business plans and innovation pipeline

Served on Board of Metropistas, $1.5+ billion highway company in Puerto Rico
Ashton is from the United States and has also lived in both the United Kingdom and Spain.  He has extensive international experience having spent significant time working on projects in Australia, India, Germany, France and several countries in Latin America.  He holds a BA from Wheaton College (Illinois), completed the General Course Program at the London School of Economics, and is an Alumni of Harvard Business School completing the Program for Leadership Development track.
---
Expertise
Services:
MARKET ANALYSIS
STRATEGY DEFINITION
BUSINESS MODELLING SUPPORT
INVESTMENT ASSISTANCE