Sahand Malek
Senior Consultant, Brussels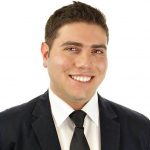 Sahand is a consultant within the Brussels office focusing on advanced UBI analytics, data modelling and OBD technology. He has over 3 years of automotive engineering experience and 3 years of experience in telematics.
Sahand holds a PhD in Automotive Engineering from the University of Bath and an MS in Mechanical Engineering from the University of Birmingham.
Prior to joining PTOLEMUS, Sahand gained experience working as a research associate at the Powertrain and Vehicle Research Centre and as a technical advisor to the MC-TEC Motorcycle Test Centre.
Sahand is proficient in both Farsi and English.
Sahand can be contacted on smalek@ptolemus.com