Justin Hamilton
Consultant, London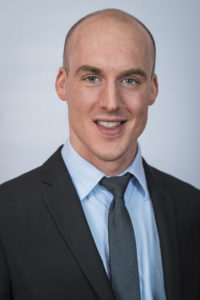 Justin has more than 6 years of experience within the transportation, road user charging and connected mobility markets, with a particular focus on national tolling and road user charging projects, car sharing, ride hailing and fleet management.  
A native of the UK, Justin conducts quantitative and qualitative analysis of global trends and developments in usage based charging and connected mobility.
Justin has played a leading role in the publication of PTOLEMUS' market leading reports covering ETC, UBI and connected fleet services. He has also contributed to a number of assignments for clients in the field of electronic toll collection, road charging, fleet telematics and fuel card services.
Before joining PTOLEMUS, Justin was editor of Road User Charging magazine and head of content development at Akabo Media and served as a researcher and writer for various UK government departments, including the Foreign Office and House of Commons. He has been published in more than half a dozen leading print and online publications and spoken at events including Connected Fleets USA & the ITS European Congress. 
Justin has a Masters degree in International Studies from the University of St Andrews and a Bachelors in History & Politics from the University of East Anglia.
Justin can be contacted on jhamilton@ptolemus.com