Sergio Tusa
Associate Partner, Milan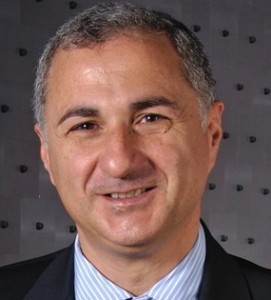 Sergio Tusa is an Associate Partner of PTOLEMUS based in Italy. He has over 15 years of experience in the mobile, telematics, location and automotive industries.
Sergio has been a pioneer of the Italian LBS and telematics market, where he has worked with major players. Thanks to this he has gained a comprehensive experience of all the telematics facets, from hardware, software, content and services. He is now the chairman of the Italian TSP Association.
Before PTOLEMUS, M. Tusa started as a product specialist with NCR and then moved to PHILIPS CONSUMER ELECTRONICS, where he led the Italian launch of the first car navigation system developed with BMW.
His passion in the technology and automotive field brought him to lead the development of TELE ATLAS business, to transform the ISTITUTO GEOGRAFICO DE AGOSTINI contents to digital to be available on-line, to set-up the trade marketing organization of NOKIA for the independent channel, to develop deep experience in Stolen Vehicle Recovery and Insurance Telematics services with COBRA AUTOMOTIVE TECHNOLOGIES and to support MAGNETI MARELLI in the tuning of its telematics hardware offer.
Sergio Tusa can be contacted at stusa@ptolemus.com