Our events
Upcoming Conferences
 TU Automotive Europe
6th  – 7th November 2017, Munich
PTOLEMUS will participate in Europe's largest connected car conference and exhibition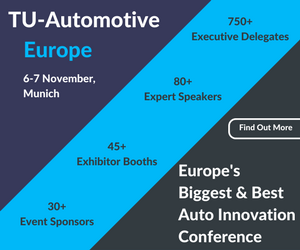 TU Connected Fleets USA 
25th – 26th September 2017, Atlanta
PTOLEMUS will discuss connected fleet services and the changing telematics landscape.


The Autonomous Club Breakfast Meeting
26th September 2017, Brussels
The second meeting of the club will address the question of autonomous vehicle liability with representatives from the insurance and re-insurance industry as well as the European Commission and European Parliament.



TU Connected Car Insurance
6th  – 7th September 2017, Chicago
Frederic Bruneteau will animate the opening keynote with Root's CEO Alex Timm. We will also lead the conversation on the transition to autonomous vehicle insurance; talking to representatives from LexisNexis Risk Solutions, Agero and USAA.


Insurance IoT Insurance Summit
26 – 27 June 2017, London, UK
Thomas Hallauer will take part in the event
Connected Cars & Autonomous Vehicles Europe
13 – 15 June 2017, London, UK
PTOLEMUS will discuss vehicle automation and connected insurance
TU Automotive Detroit 2017
7 – 8 June 2017, Detroit, USA
PTOLEMUS will moderate a panel discussion on the impact of autonomous vehicles on insurance


Telematics Week 2017
8 – 11 May 2017, Beijing, China
All the key players in the Chinese connected insurance will be at the Telematics Week event in Beijing on the 8-11th May. The event brings together all the key vehicle manufacturers, connected service providers and insurers in China for 4 days of conference and networking. The event is split in two: the Telematics insurance Summit and the China Telematics Summit. We will be active and participating throughout the week, contact Thomas if you want to set a meeting up.


Telematics Insurance North America 2017
26 – 27 April 2017, Chicago, USA
PTOLEMUS will take part in this event