Fulvio Sansone
Associate Partner, Brussels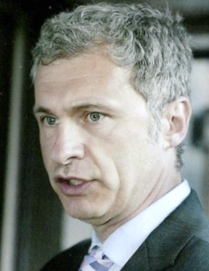 Fulvio Sansone is an Associate Partner of PTOLEMUS Consulting Group.
Fulvio has gained 20 years of strategic and operational experience all over Europe and worldwide, mostly in telecommunications and Intelligent Transport Systems.
He is expert at designing strategies and devising business plans in the telecommunications, satellite, mobility and intelligent transport systems fields (ITS). He is a frequent speaker at ITS and mobility conferences.
Fulvio assists all leading players in designing effective strategies and value propositions around geo-connected mobility.
Before joining PTOLEMUS, Fulvio was an independent consultant during 10 years in the satellite telecommunications, innovation management and mobility sectors. He advised on long term assignments ERTICO ITS Europe, the European Satellite Operators Association (ESOA), the European Business Innovations Centres Network (EBN), and Oracle EMEA.
Before this consultancy experience, Fulvio worked for SAIT-Radio Holland, a major provider of maritime electronics and satellite services. He was in charge of business development in the company's satellite communications business unit.
He also assumed responsibilities for Ansaldo Trasporti, a leading provider of control and signalling systems for the railway industry, and for Ericsson, the world's largest telecom equipment vendor.
Fulvio Sansone can be contacted at fsansone@ptolemus.com